Axios AM
August 15, 2021
🥞 Good Sunday morning. Smart Brevity™ count: 1,194 words ... 4½ minutes. Edited by Fadel Allassan.
1 big thing: Biden's stain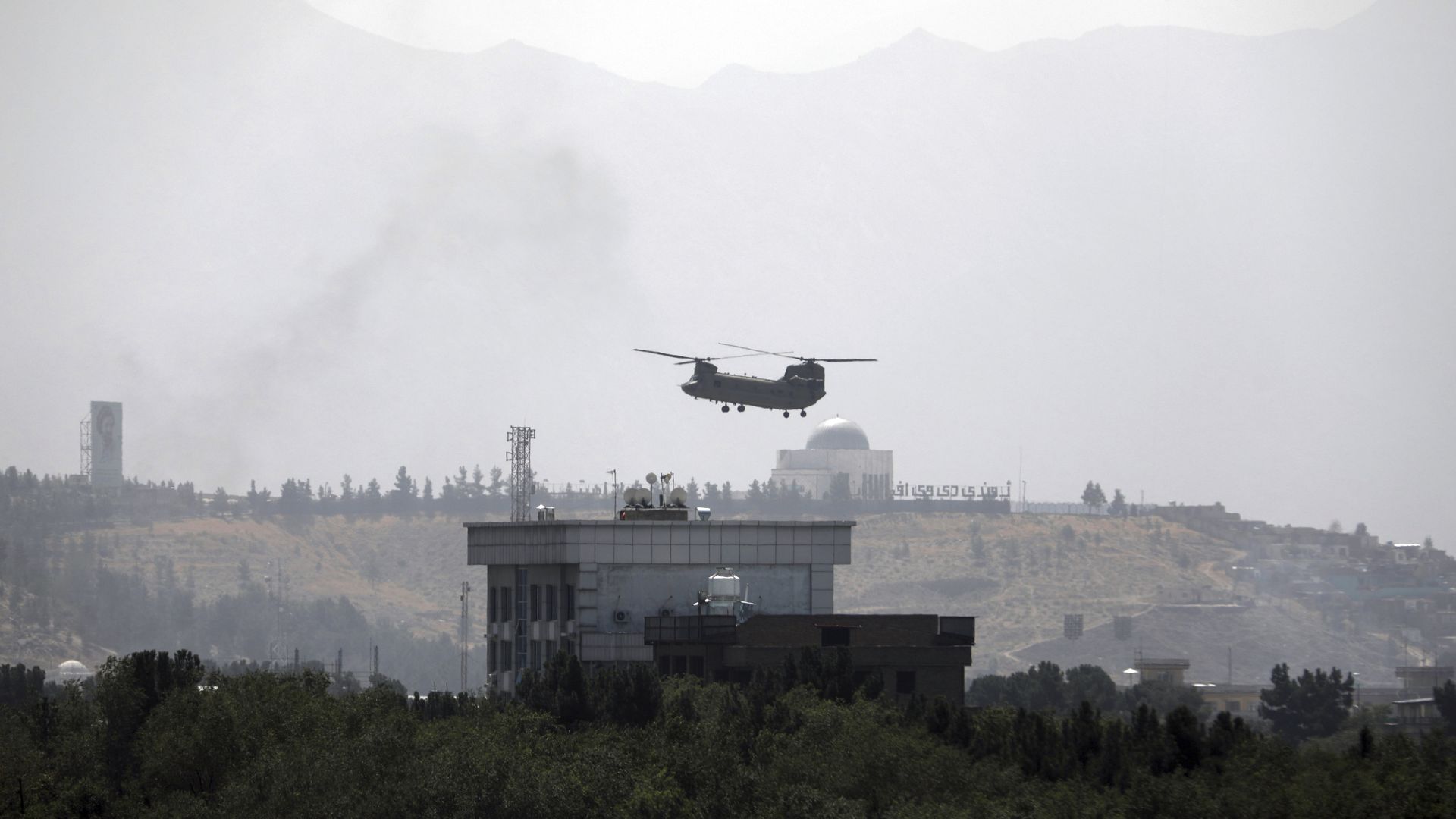 Rarely has an American president's predictions been so wrong, so fast, so convincingly as President Biden on Afghanistan.
Usually military operations and diplomacy are long; the outcomes, foggy. Not here.
Just five weeks ago, President Biden assured Americans: "[T]he likelihood there's going to be the Taliban overrunning everything and owning the whole country is highly unlikely."
In April, Biden said: "We will not conduct a hasty rush to the exit. We'll do it responsibly, deliberately, and safely."
This morning, the Taliban is entering the Afghanistan capital, Kabul, "from all sides," a senior Afghan official told Reuters. Jalalabad, the last major city besides the capital not held by the Taliban, fell earlier today.
Afghan forces today surrendered Bagram Air Base, the Grand Central of America's longest war, to the Taliban.
CNN showed video of choppers over Kabul — believed to be ferrying U.S. diplomats to the airport.
The U.S. is completely pulling out of the embassy over the next 72 hours, and Taliban representatives are at the Kabul presidential palace, CNN reports.
The top of the Sunday New York Times: "Free Fall in Afghanistan."
The big picture: It's a stunning failure for the West, and embarrassment for Biden. And it's a traumatic turn for U.S. veterans who sacrificed in Afghanistan over the past 20 years, the 20,000+ wounded in action, and survivors of the more than 2,300 U.S. military personnel who were killed.
Ryan Crocker, a U.S. ambassador to Afghanistan under President Obama, said last weekend on ABC's "This Week": "I think it is already an indelible stain on his presidency."
Richard Fontaine, head of the Center for a New American Security and former foreign policy adviser to Sen. John McCain, told Axios: "It's striking that, with 20 years to think it over, the United States withdrew its forces without a plan for the aftermath.
"As the bulk of American troops departed," Fontaine added, "there was no plan for securing regional base access, for the contractors that maintain the Afghan military, for training that military after the U.S. departure, for evacuating interpreters and helpers."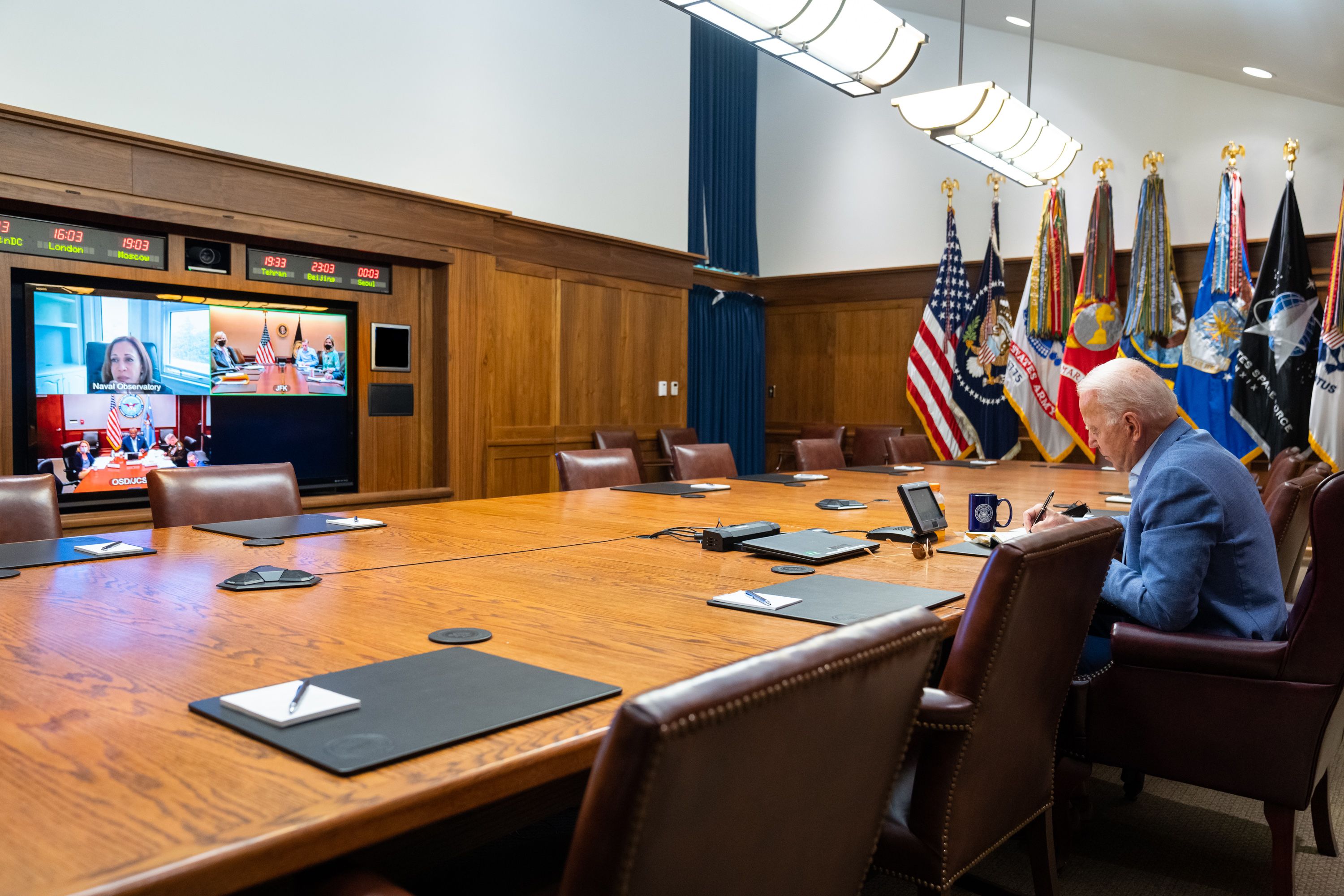 Between the lines: Critics of the Biden approach tell me it's not the drawdown per se that they object to. It's that the U.S. was run out of town, rather than planning a measured and managed departure.
Doug Lute, a retired Army general who directed Afghan strategy at the NSC for Presidents George W. Bush and Barack Obama, told The New York Times that the puzzle for him "is the absence of contingency planning: If everyone knew we were headed for the exits, why did we not have a plan over the past two years for making this work?"
A top U.S. government official gave me a window into Biden's thinking, which boils down to three points:
Any other alternative would have been worse.
The collapse proves that if the U.S. stayed, it would have been Americans in a shooting war with the Taliban, with an unknown number of casualties, and no end in sight.
Americans support bringing troops home.
"If people think our August withdrawal is too fast, what would a May withdrawal have looked like?" the official said, referring to President Trump's deadline of May 1.
"And if people think we should stay — whose kids are they sending to fight the Taliban when the Afghan army won't?"
2. Graphic of the day: Watch America change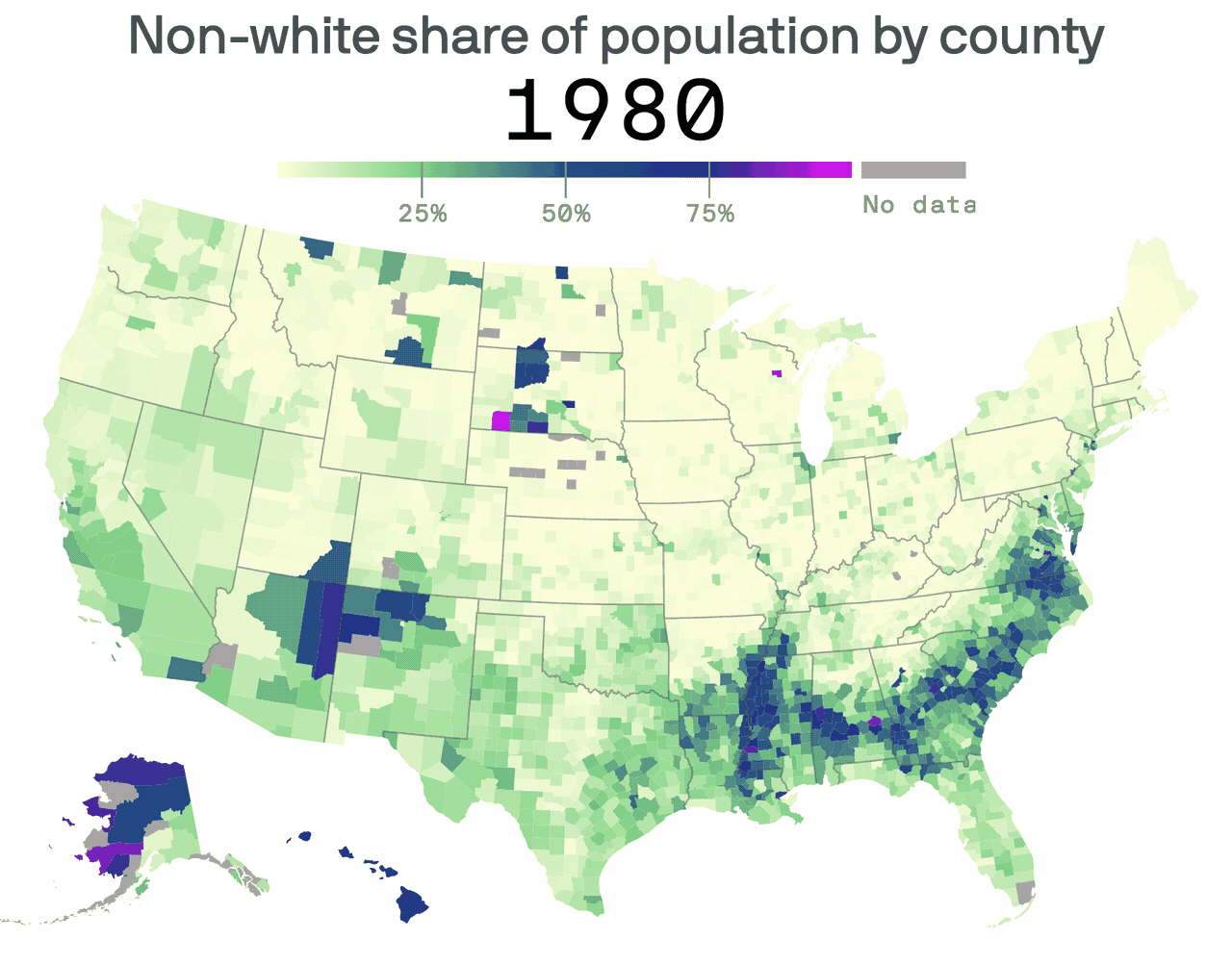 White, non-Hispanic Americans now account for fewer than six in 10 people in the U.S. — a bigger drop over the past decade than experts expected, Axios' Stef Kight and Connor Rothschild report.
White, non-Hispanic Americans are about 58% of the U.S. population, according to data from the 2020 census released Thursday — down from 64% in 2010.
In 13% of U.S. counties, they're no longer the racial-ethnic majority in 13% of U.S. counties.
Between the lines: The decline partly reflects new ways the Census Bureau is asking about demographic identity, to capture Americans who identify with more than one race.
Stat of the day: The Census Bureau developed a way to calculate diversity, based on how likely it is that two people chosen at random within a boundary will be of different races or ethnicities.
The least diverse state, by this measure, is Maine, at 19%.
The most diverse: Hawaii, at 76%.
3. Quake adds to Haiti misery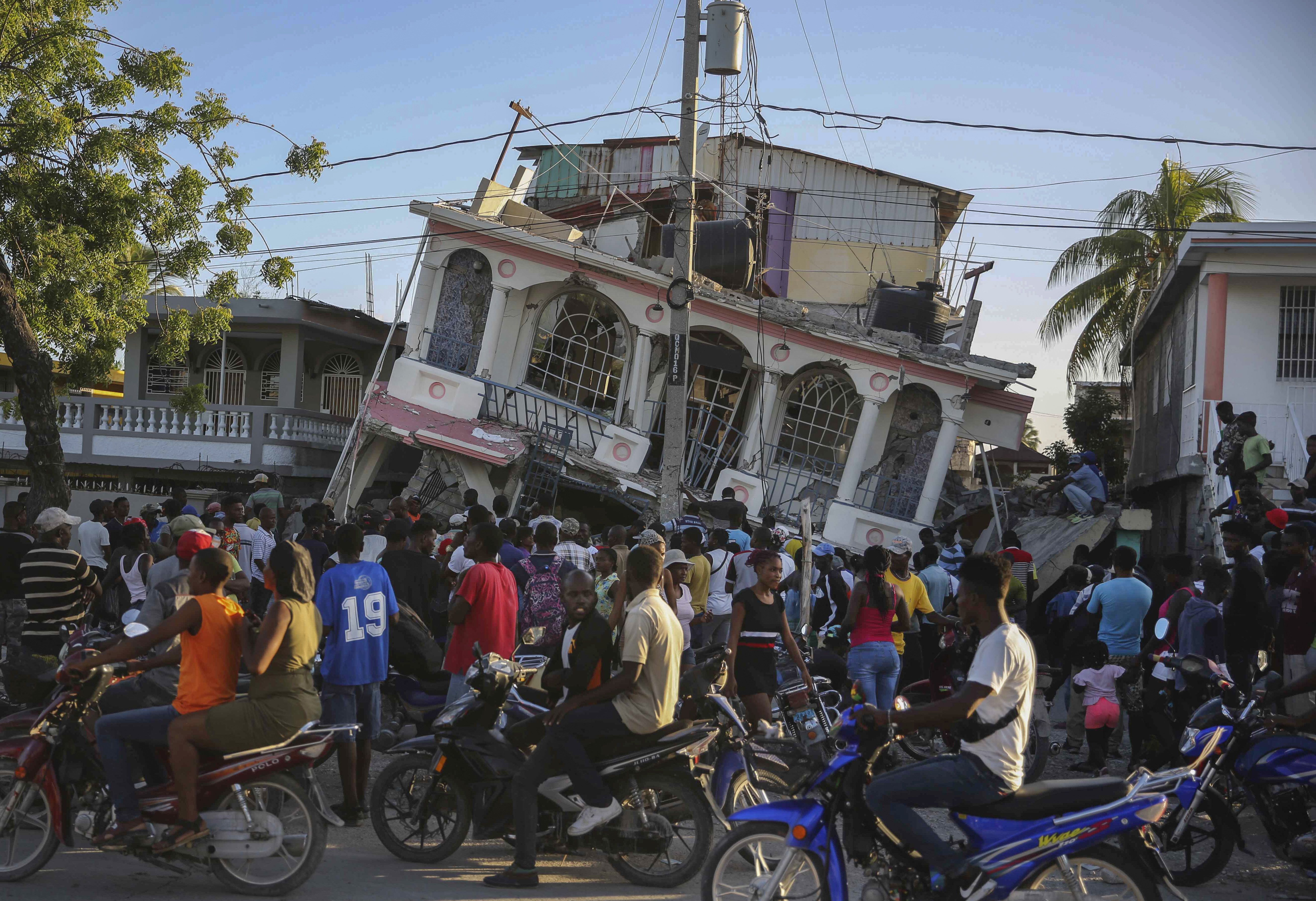 A powerful magnitude 7.2 earthquake added to the misery in the Caribbean island nation of Haiti, killing at least 304 people, injuring a minimum of 1,800 others and destroying hundreds of homes, AP reports.
The earthquake struck the southwestern part of the hemisphere's poorest nation, almost razing some towns and triggering landslides.
The big picture: The disaster added to the plight of Haitians, who were already grappling with the pandemic, a presidential assassination and deepening poverty.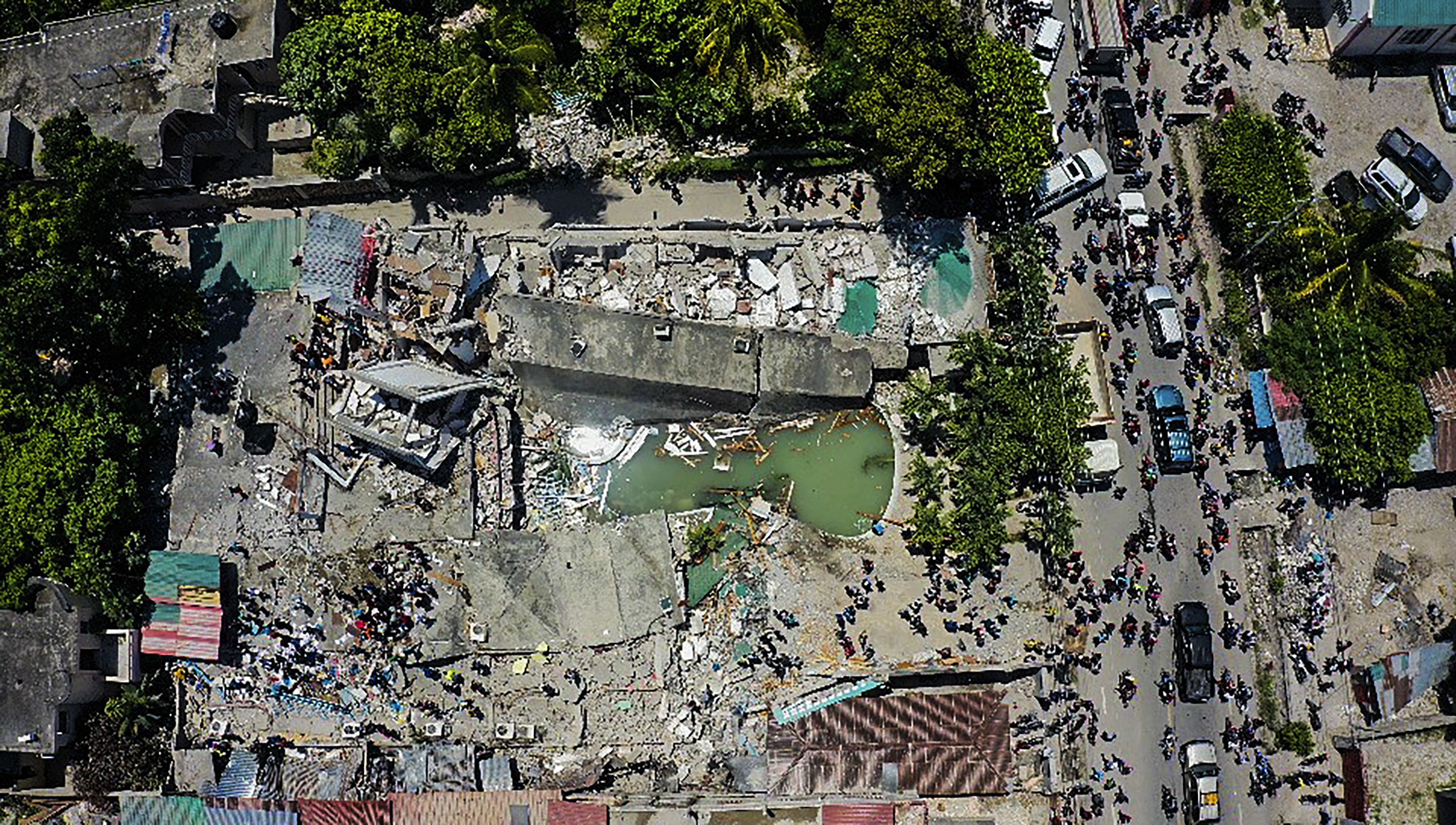 The Hotel Le Manguier in Les Cayes, Haiti, was destroyed by the quake.
4. Pictured: Today in Afghanistan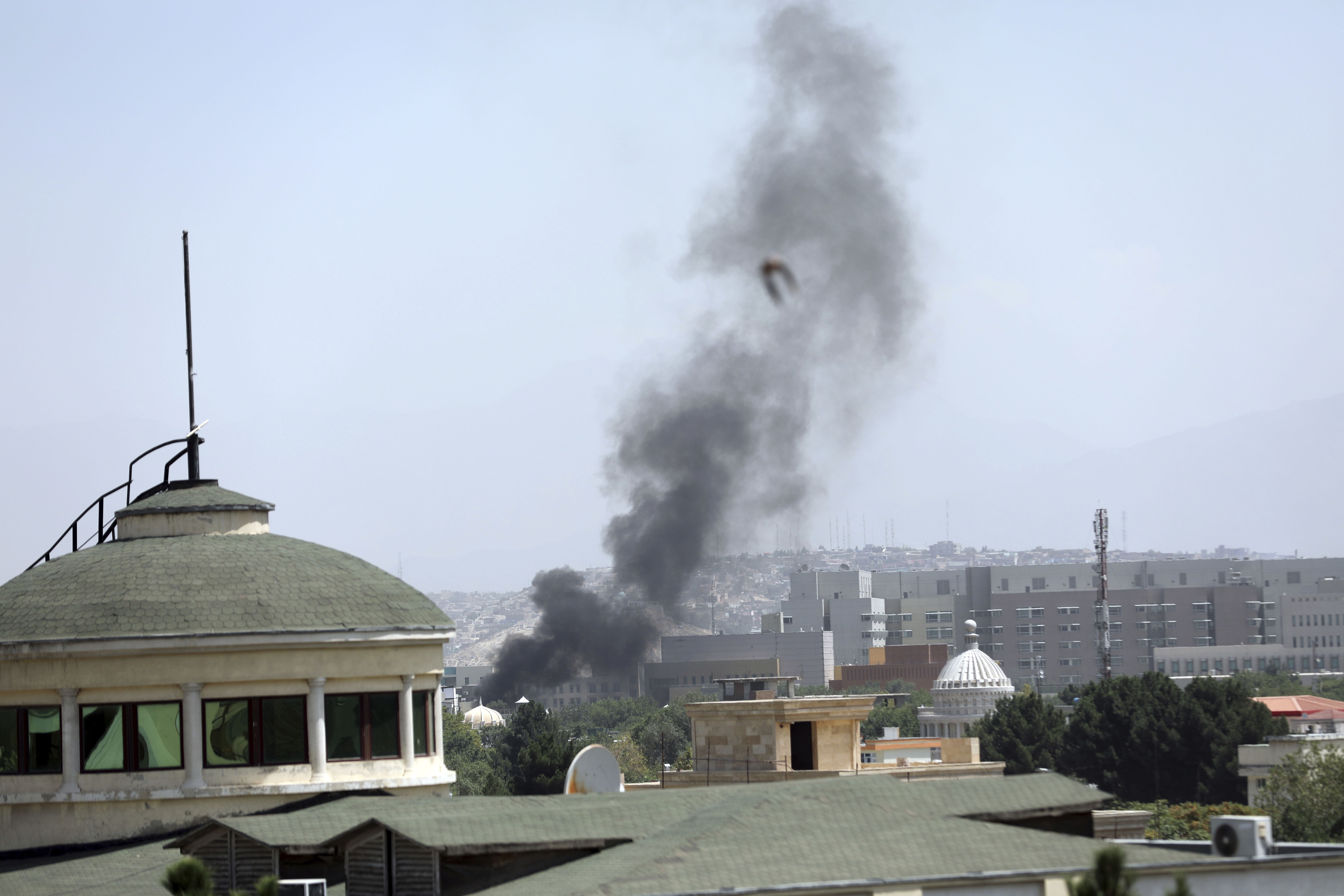 Smoke rises next to the U.S. embassy in Kabul, as Taliban fighters enter the outskirts of the Afghan capital.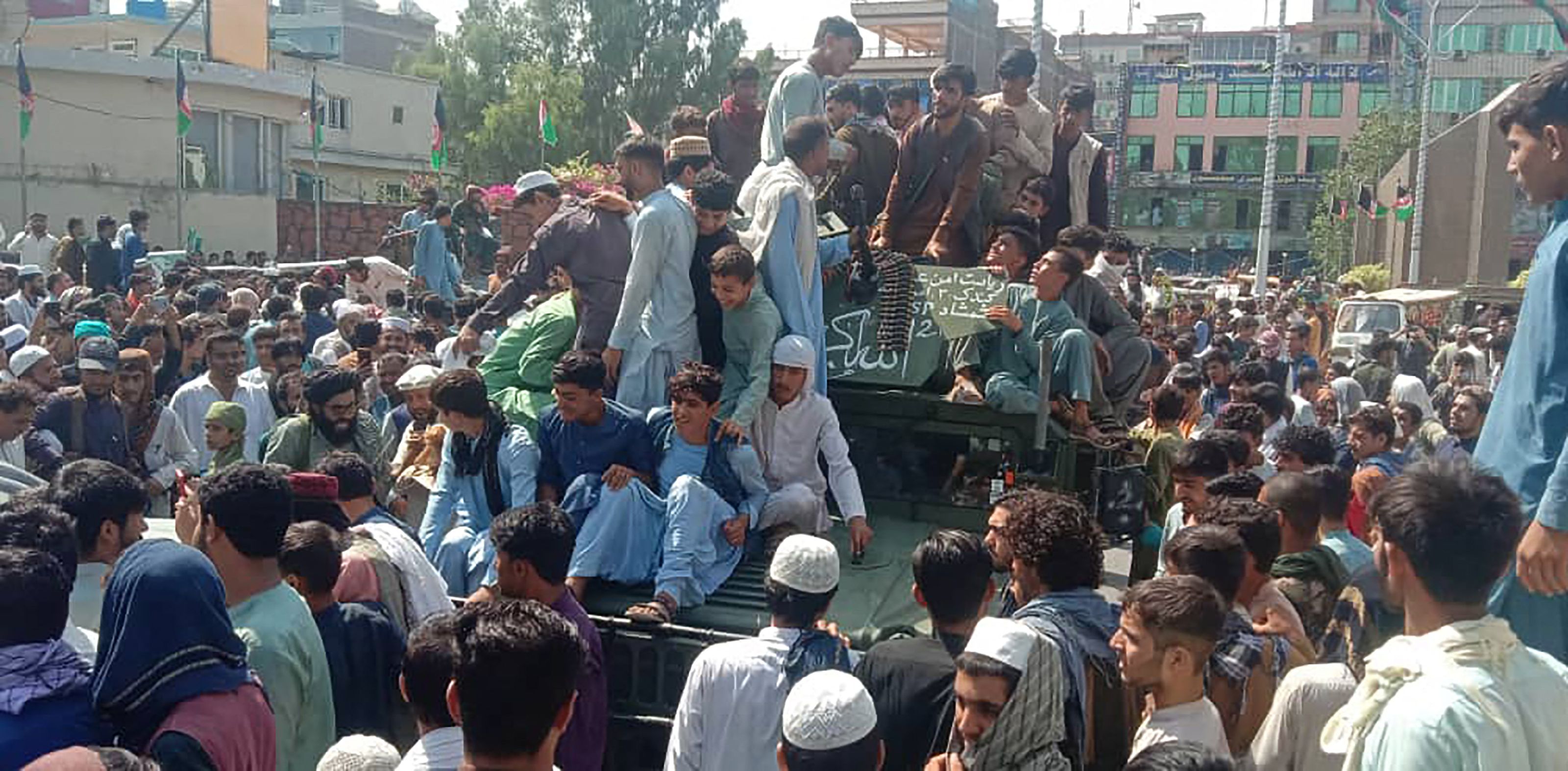 Taliban fighters and local people swarm an Afghan National Army Humvee in Jalalabad, which fell to the militants today.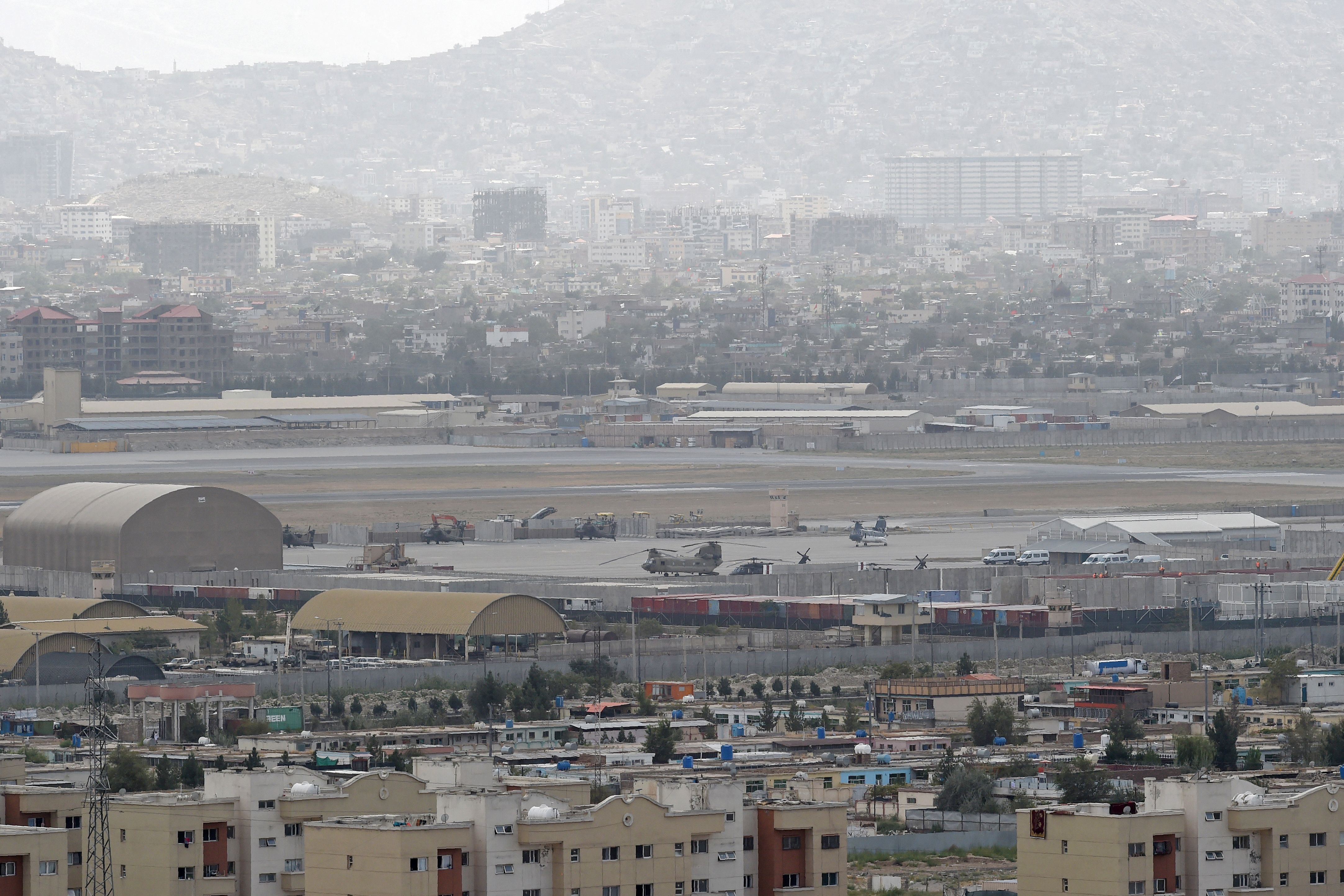 Military helicopters on the tarmac of Kabul airport.
5. Obama gets torched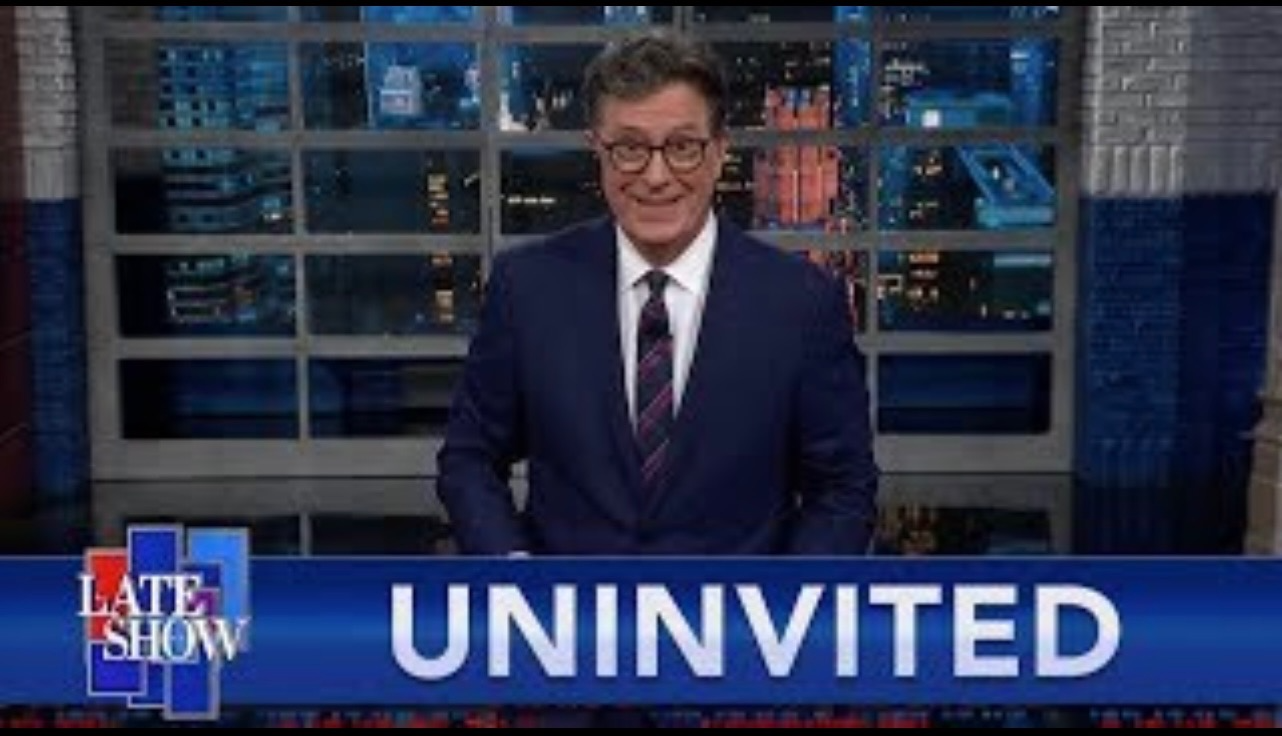 Former President Obama, who has enjoyed favorable if not fawning media coverage over the years, is getting torched for his over-the-top, celebrity-soaked 60th birthday bash on the Vineyard.
Maureen Dowd, under the headline "Behold Barack Antoinette" (with a movie still from "The Great Gatsby"), called it "an orgy of the 1 percent — private jets, Martha's Vineyard, limousine liberals and Hollywood whoring."
Matt Taibbi's Substack headline was "The Vanishing Legacy of Barack Obama": "This Covid bash was Barack Obama's 'F--- it!' moment.
Stephen Colbert, having fun with the fact that he was invited and then scaled back, joshed about a "celebrity mosh pit," and said Obama "was forced to limit the invites to only his closest Beyoncés." (Video)
The other side ... Nate Silver tweeted in response to Dowd's column: "One reason these Obama Birthday Takes are dumb is they take it as exceptional to hold a social event with 'everything going on', when the large % of Americans of all social classes have resumed their social lives."
Democratic pollster Geoff Garin tweeted: "@maureendowd says, 'It's hard to stop thinking about the over-the-top fete ... Actually, it's darn pretty easy, especially with everything else that is going on right now that truly matters."
6. ⛳ 1 swing thing: Golf's record year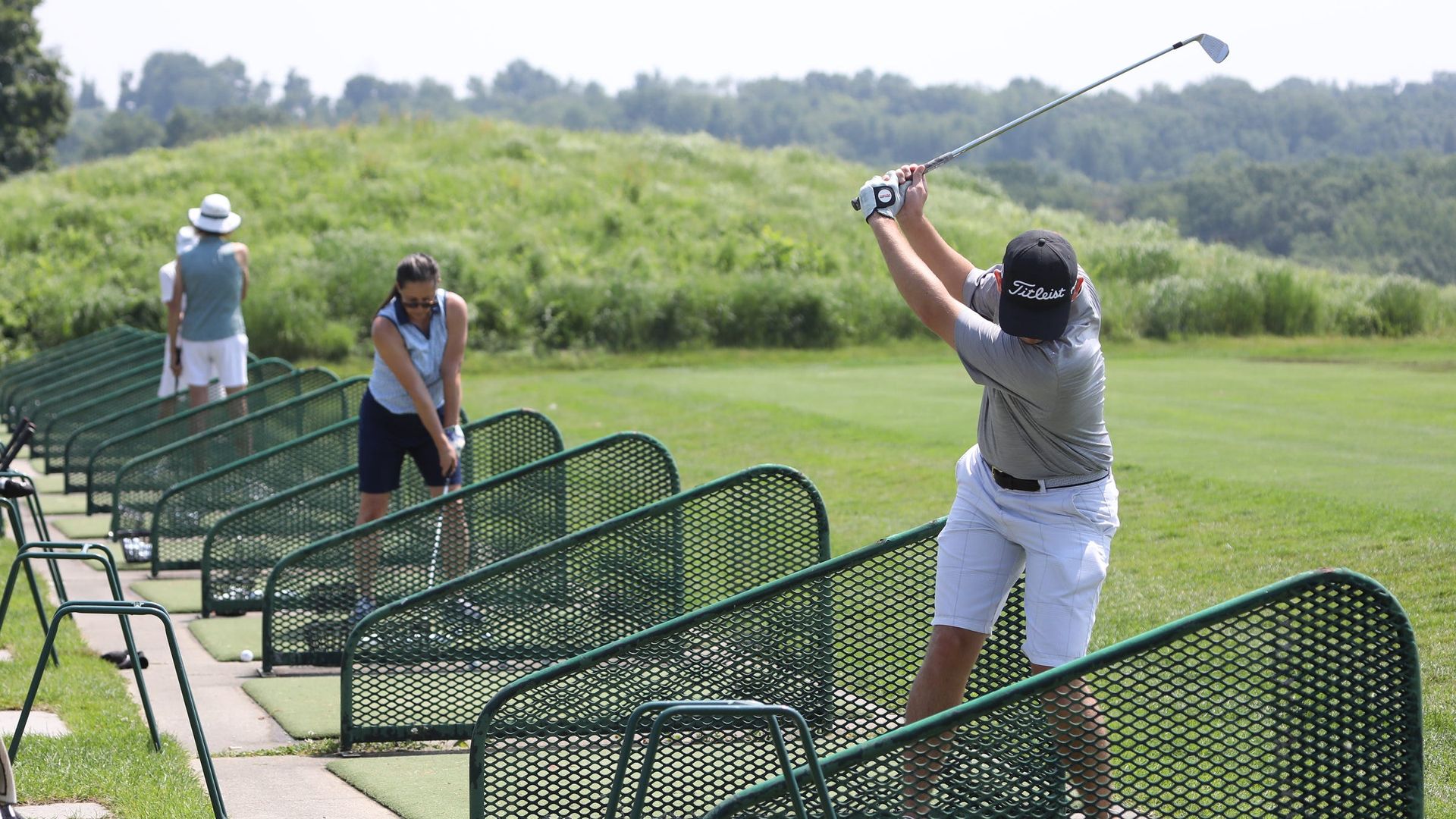 Golf's shutdown boom has persisted, with the National Golf Foundation reporting that U.S. rounds are running 19% above the 2017-2019 average, Yahoo Finance's Myles Udland writes:
Rounds at public courses are "outpacing growth in rounds at private clubs, with public rounds played up 26% this year against a 13% increase in private loops."
Quarterly results for golf's two biggest publicly-traded companies reflect the surge, Yahoo reports:
"Callaway reported golf equipment revenues that rose 91% in the second quarter, while [Titleist parent company] Acushnet said golf club sales rose 111% and golf ball revenues were up 98.1%."
The bottom line: You can't get a tee time anywhere these days. 
📬 Please invite friends, family, colleagues to sign up here for Axios AM and Axios PM.