Axios AM
March 19, 2023
🥞 Good morning! Axios' Erica Pandey, at [email protected], is your Sunday steward.
Smart Brevity™ count: 1,182 words ... 4½ minutes. Edited by Donica Phifer.
1 big thing: Decline of the trades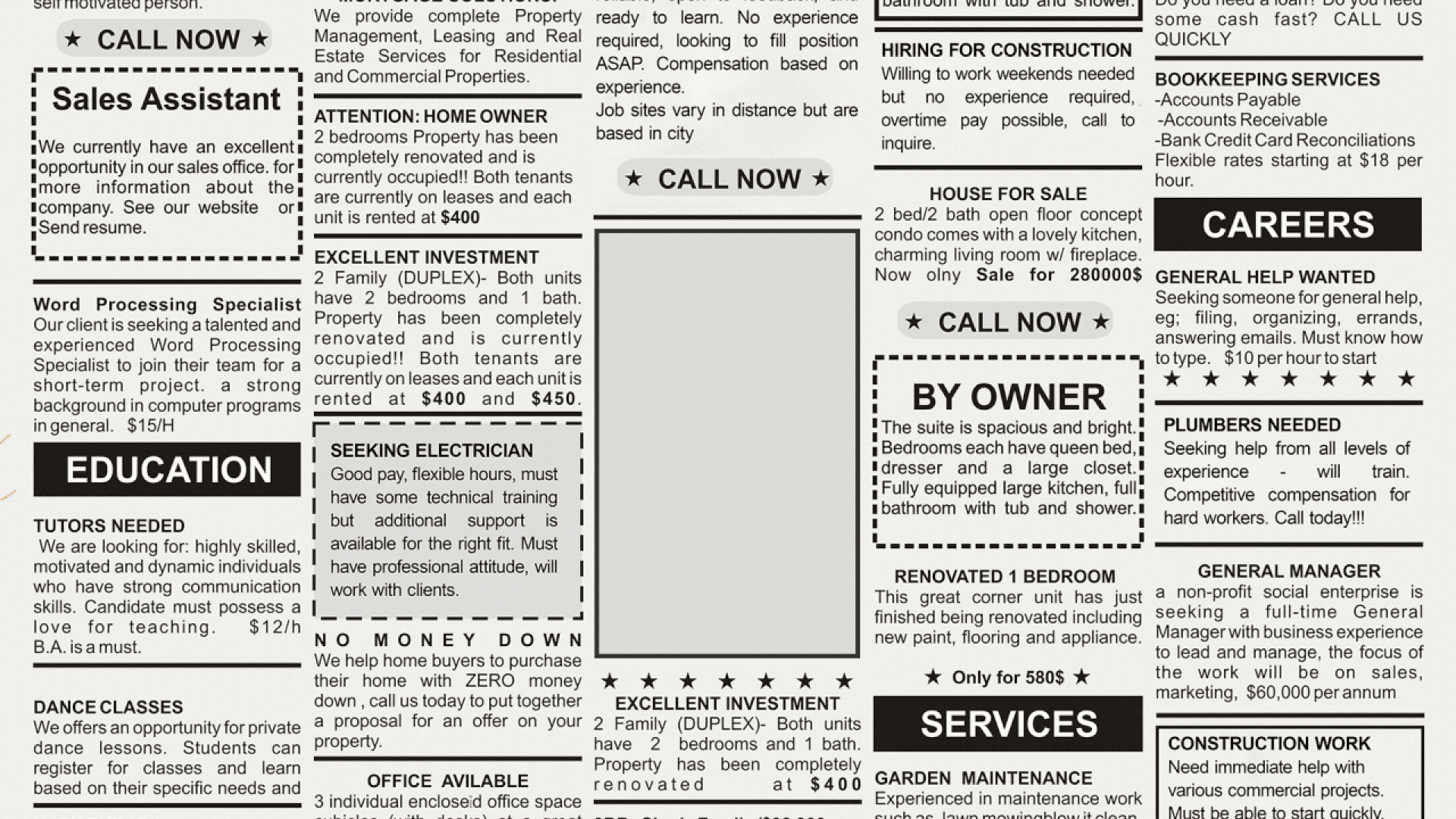 America needs technical workers — and supply isn't measuring up to demand.
The big picture: Older workers in the skilled trades are retiring. Not enough young people are training to take their jobs as construction workers, plumbers, and electricians.
🧮 By the numbers: The construction industry faces a gap of a half million workers, according to Construction Dive.
That gap is expected to widen as federal money flows into new infrastructure projects around the country — calling for even more labor.
The application rate for technical jobs like plumber and electrician dropped by 49% between 2020 and 2022, NPR reports.
🧠 What's happening: As America de-industrialized in the second half of the 20th century, education was reimagined to emphasize seeking four-year degrees, says Anthony Carnevale, director of the Georgetown University Center on Education and the Workforce.
As a result, "we have a K-through-12 system that does create ... more high school graduates, but doesn't do any job training," he says.
And four-year college is held up as the ultimate goal for every student.
Some 30 million jobs in the U.S. — paying an average of $55,000 per year — don't require a bachelor's degree, according to a Georgetown analysis.
Meanwhile, student debt is rising. Only two-thirds of those with degrees say the debt was worth it, per a YouGov poll.
2. 🇮🇶 Americans question Iraq war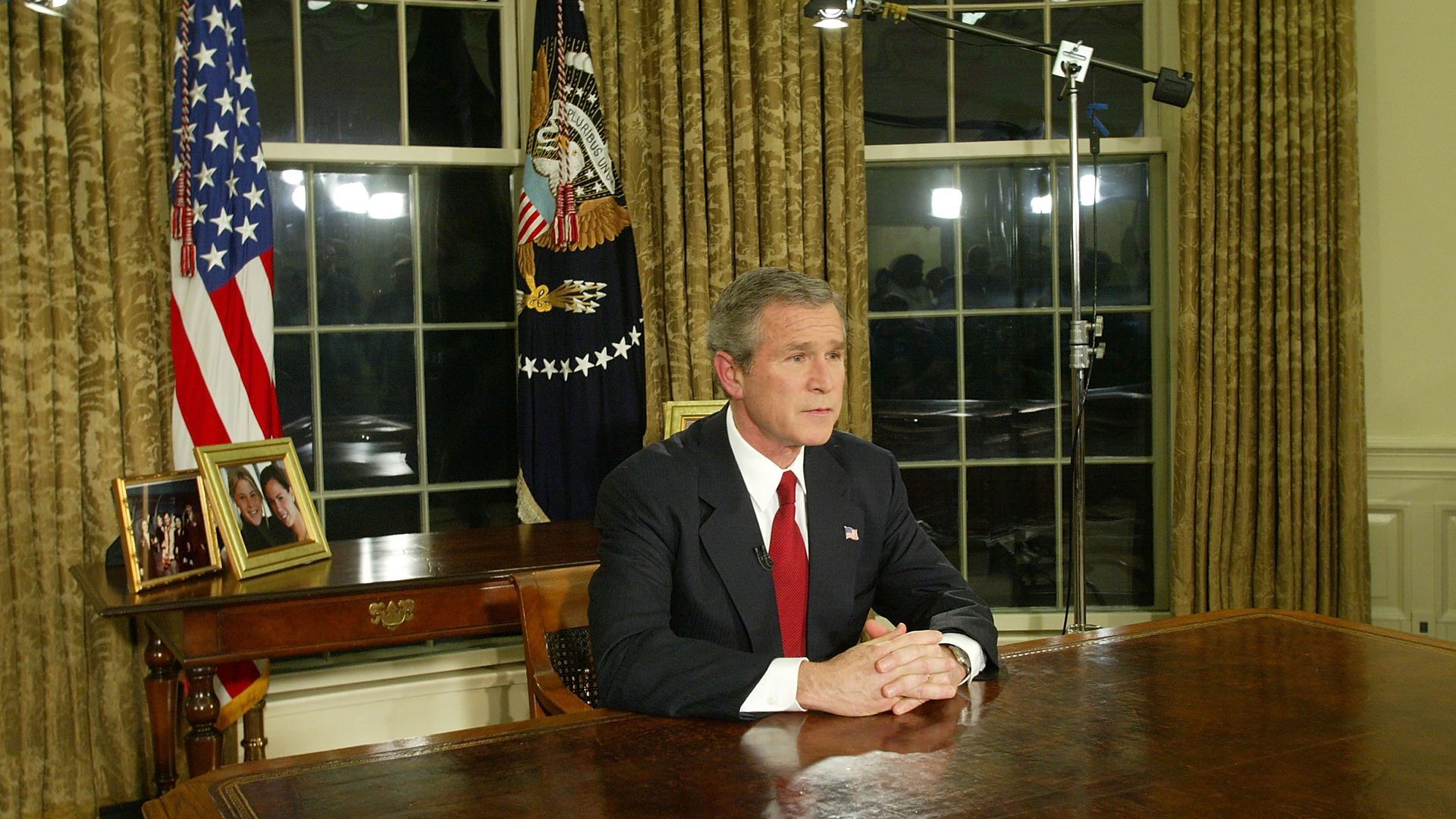 Two decades after the U.S. invaded Iraq, 61% of Americans don't believe the U.S. made the right decision, according to a new Axios/Ipsos poll.
Why it matters: The chaos and destruction that followed the invasion have made a generation of Americans and their leaders more skeptical of the use of military force overseas, in particular in the Middle East, Axios' Dave Lawler writes.
State of play: Just 36% of Americans think the U.S. was right to invade, per the Axios/Ipsos poll.
There's a clear partisan divide: 58% of Republicans believe the U.S. was right, compared with 26% of Democrats.
Younger Americans, in particular, don't think the U.S. was right to invade Iraq — though majorities in every age group hold that view.
3. 📸 Putin visits Mariupol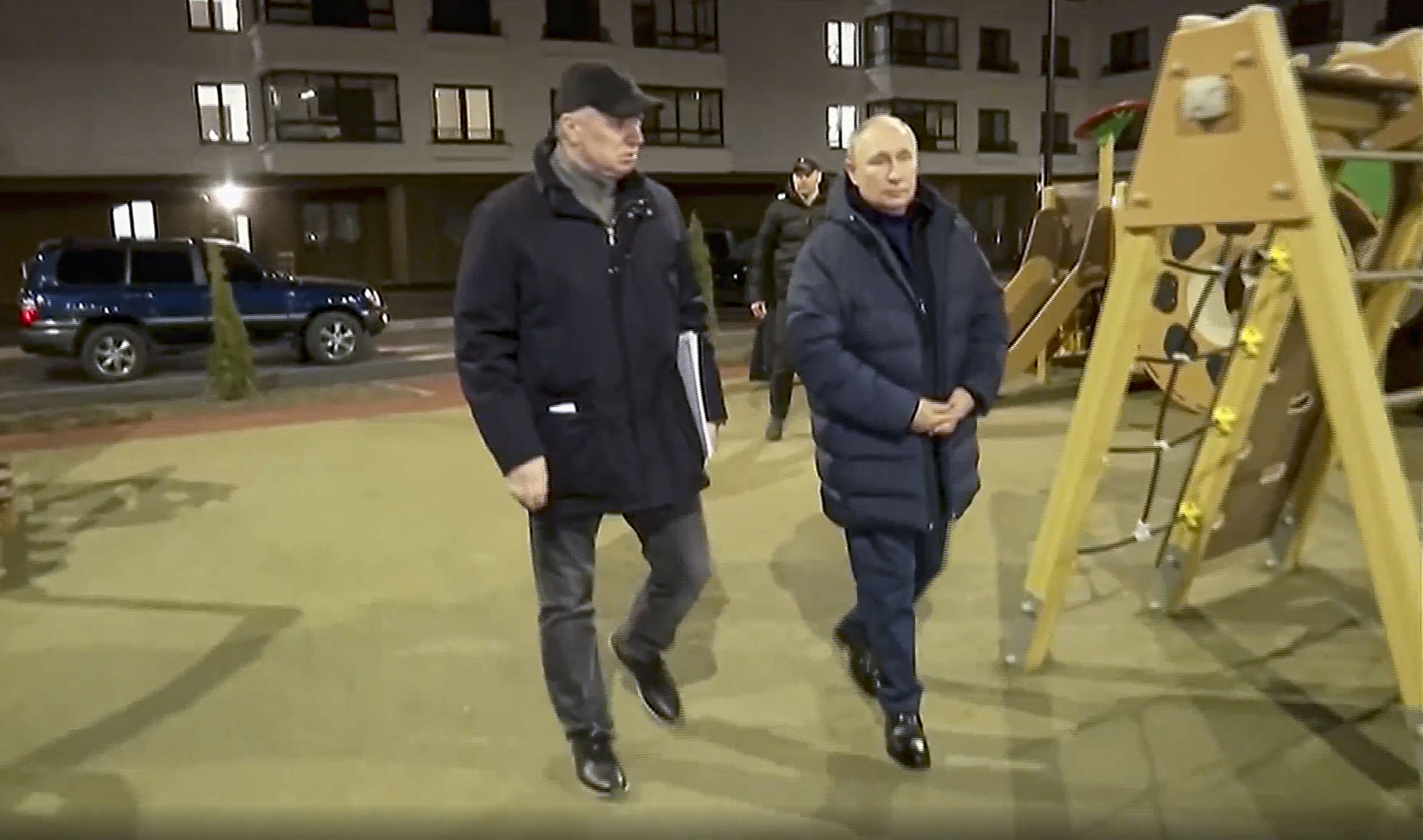 Above: Russian President Vladimir Putin — escorted by his deputy prime minister, Marat Khusnullin — visits Mariupol, Ukraine, a city his forces captured after a devastating siege.
This weekend's trip is the closest Putin has been to the frontlines of the war since it began in February 2022.
Why it matters: It was a show of defiance by the Russian leader two days after the International Criminal Court issued a warrant for his arrest on war crimes charges, AP notes.
4. 📺 First time since '95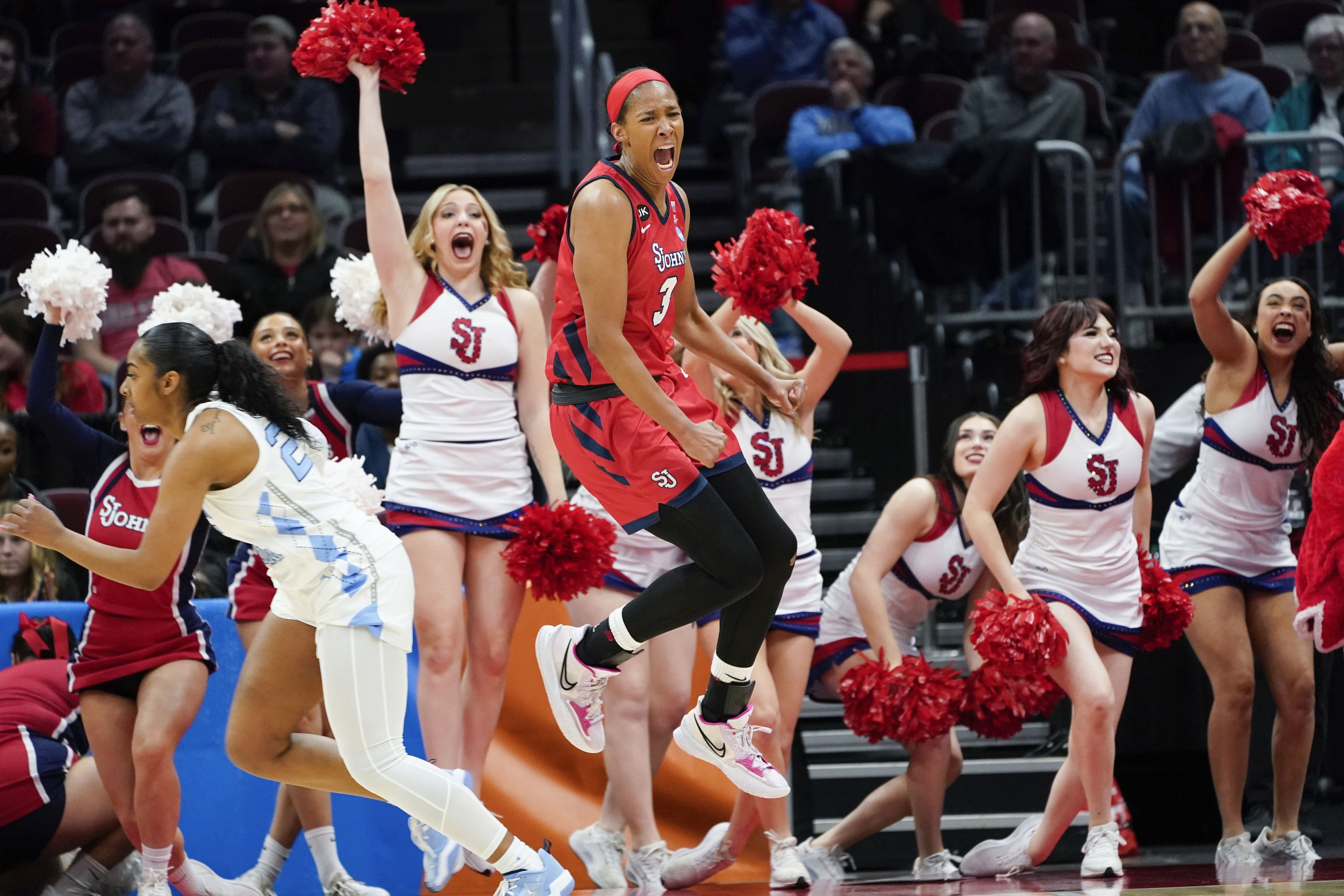 Women's March Madness finds a foothold on national TV: With hopes of a separate TV contract in upcoming negotiations, the women's NCAA Tournament keeps gaining momentum, AP's Joe Reedy reports.
The national title game returns to network television for the first time since 1995, with an ABC broadcast on April 2 from Dallas and a one-hour pregame show.
ABC will feature at least six games from the women's tournament, including two first-round games Saturday, and a pair of second-round contests today.
Advertising for the women's tournament has sold out for the second straight year, ESPN said.
South Carolina's 64-49 victory over Connecticut in last year's title game averaged 4.85 million viewers on ESPN — the most-watched women's championship game since 2004.
5. 🚗 Autonomous car boost

Widespread availability of autonomous vehicles (AVs) could pump hundreds of billions of dollars into the U.S. economy by bringing more people with disabilities into the workforce, a new study argues.
Why it matters: Transportation is a huge barrier to work for people with physical and developmental disabilities, Axios' Joann Muller writes.
Stunning stat: Only 21% of Americans with disabilities participated in the labor force in 2021, compared to 67% of those without disabilities.
The study, by the National Disability Institute, was commissioned by GM-owned Cruise, which is developing a robotaxi service.
6. States restricting trans health care
Politicians in red states are placing new limits on gender-affirming care for transgender people, Axios' Oriana Gonzalez reports.
By the numbers: Over 100 pieces of legislation introduced in state legislatures in 2023 focus on banning aspects of gender-affirming medical care, according to data from the ACLU.
Proponents of the measures have characterized gender-affirming care as "harmful" and "experimental" medical procedures.
7. 🔎 Hidden history: Sabotaging Jimmy Carter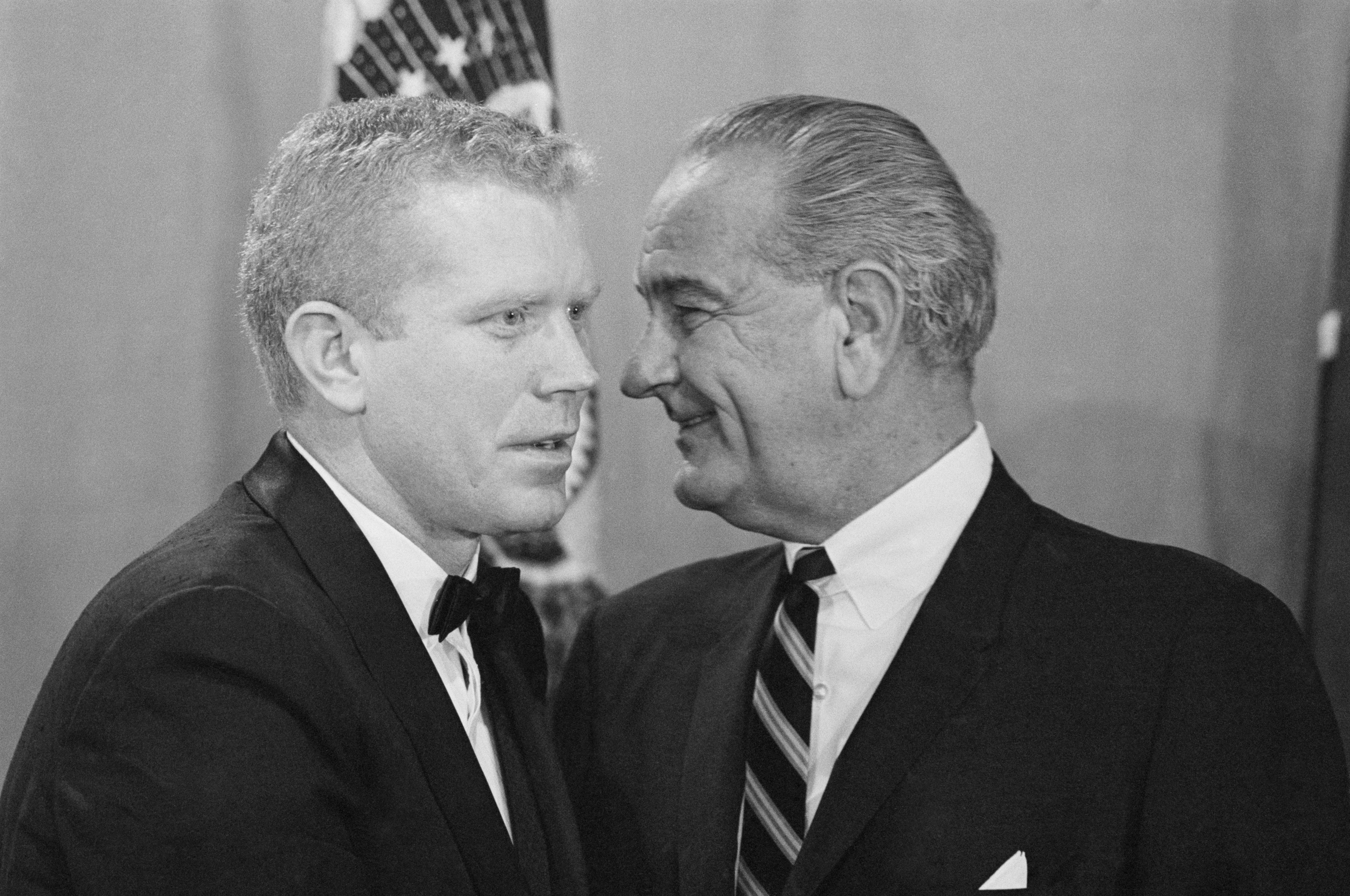 At age 84, Ben Barnes — a former Texas House speaker and lieutenant governor — spills to The New York Times' Peter Baker a tale of skulduggery in the Carter-Reagan election that's been mostly secret for 43 years:
In 1980, Barnes' longtime political mentor, former Texas governor John Connally, invited him on a mission to the Middle East.
"What Mr. Barnes said he did not realize until later was the real purpose of the mission: to sabotage the re-election campaign of the president of the United States," Baker writes in his 2,600-word account.
Why it matters: With former President Jimmy Carter "now 98 and in hospice care, Mr. Barnes said he felt compelled to come forward to correct the record."
🗳️ What happened: Carter was "bedeviled by a hostage crisis in Iran that had paralyzed his presidency ... Carter's best chance for [re-election] was to free the 52 Americans held captive before Election Day. That was something that Mr. Barnes said his mentor was determined to prevent."
Barnes says Connally took him to one Middle Eastern capital after another, "meeting with a host of regional leaders to deliver a blunt message to be passed to Iran: Don't release the hostages before the election. Mr. Reagan will win and give you a better deal," Baker reports.
Shortly after returning home, "Connally reported to William J. Casey, the chairman of Mr. Reagan's campaign and later director of the Central Intelligence Agency, briefing him about the trip in an airport lounge."
🤔 Between the lines: "'Carter's camp has long suspected that Mr. Casey or someone else in Mr. Reagan's orbit sought to secretly torpedo efforts to liberate the hostages before the election, and books have been written on what came to be called the October surprise. But congressional investigations debunked previous theories of what happened."
"News of Mr. Barnes's account came as validation to some of Mr. Carter's remaining advisers."
Jerry Rafshoon, a top White House and campaign communications adviser for Carter, said any interference may have changed history: "If we had gotten the hostages home, we'd have won, I really believe that."
The bottom line: As the years passed, Barnes "often thought an injustice had been done to Mr. Carter," Baker writes. "Discussing the trip now, he indicated, was his way of making amends."
8. 🌸 Parting shot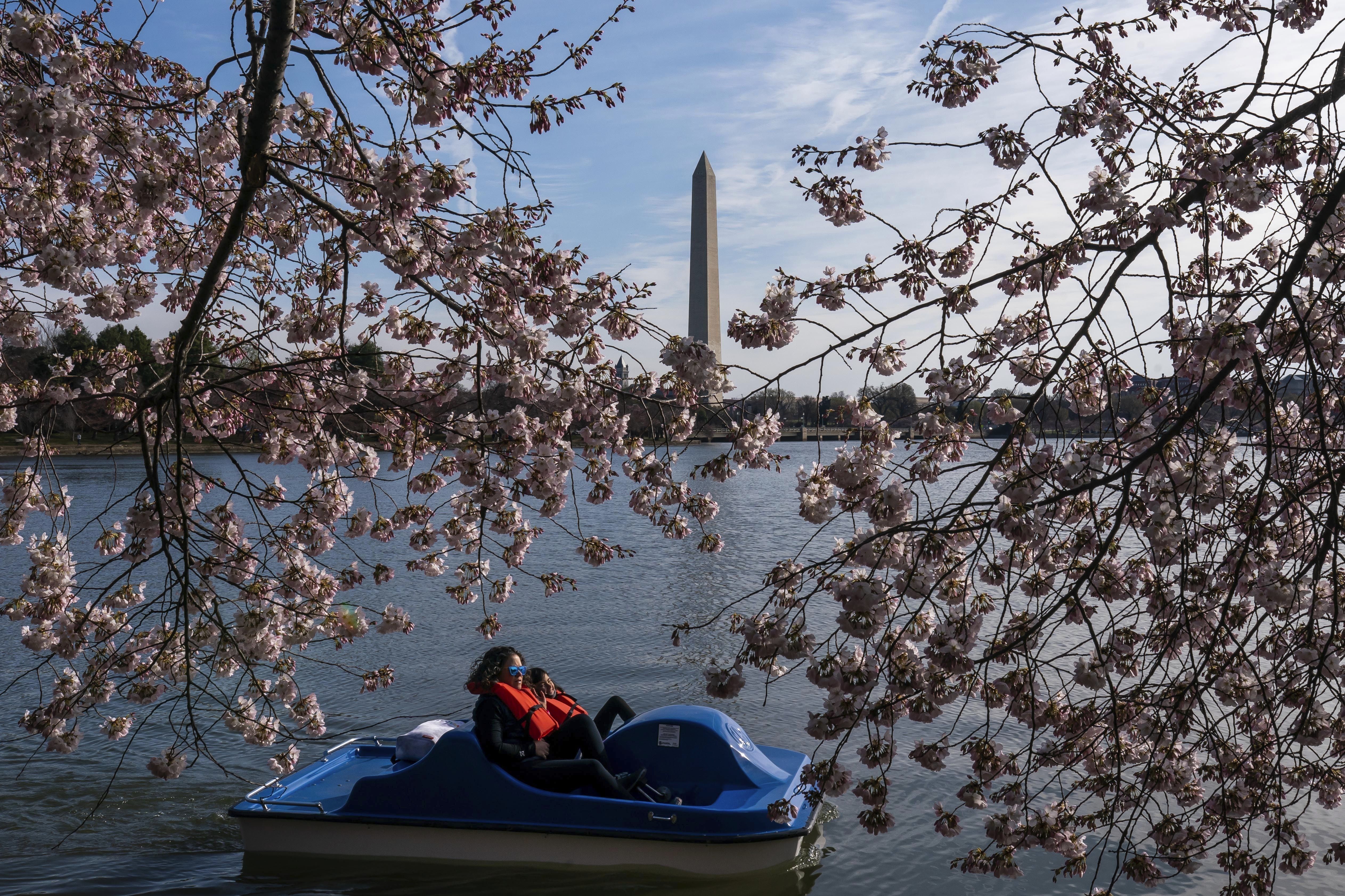 Visitors paddle past Yoshino cherry blossoms and the Washington Monument yesterday.
The National Park Service's "Peak Bloom Projection" says puffy blossoms will envelop the Tidal Basin this Wednesday through Saturday.