January 15, 2022
Happy Saturday. Smart Brevity™ count: 1,195 words ... 4½ minutes. Edited by Jennifer Koons.
1 big thing: Biden boxed in on Ukraine
Officials from virtually all sides are warning that the risk of a large-scale, conventional war on the European continent is greater than at any time since the collapse of the Soviet Union 30 years ago.
Few agree on what to do to deter Russia from invading Ukraine, Axios' Zachary Basu and Dave Lawler write.
It's ultimately up to the whims of Vladimir Putin.
President Biden is attempting to project strength while keeping the option of diplomacy open ... to lead while remaining in lockstep with European allies ... and to work with Congress even as Republicans try to show they're tougher on Russia than he is.
Context: Russia has been amassing troops on the Ukrainian border for months, and talks aimed at staving off an invasion failed last week.
The U.S. claims to have intelligence indicating that Russia is sending saboteurs to eastern Ukraine for a potential "false flag" operation that would give Moscow a pretext to invade — likely within weeks.
A credible threat of unprecedented sanctions from Europe, coordinated with the U.S., would be one of the strongest deterrents against invasion, given the economic links between the EU and Russia.
But Biden officials admit that sanctions imposed after Putin's annexation of Crimea in 2014 have failed to weaken his ambitions.
The Biden administration says it's making strong progress toward a joint package, including banning the export of key technologies to Russia.
A senior European official tells us the bloc was working to develop a sanctions strategy that could be announced "within hours" of a potential invasion.
The catch: Europe's energy crisis has underscored the EU's reliance on Russia, and questions remain about how far certain key European countries, in particular Germany, would go.
2. Concerns grow over CDC isolation guidelines
New data suggests that people with the Omicron variant frequently stay infectious for longer than five days, raising concerns about the CDC's updated isolation guidelines, Axios' Caitlin Owens reports.
The CDC on Dec. 27 cut isolation guidance for people recovering from COVID from 10 to five days, as long as they continue to wear a mask around others.
Why it matters: Experts say the issue could be resolved by using rapid tests to determine whether it is safe to exit isolation. But the CDC hasn't recommended a negative test as a condition to end isolation.
A new study of NBA players and staff — which has yet to be peer-reviewed — found a large percentage of Omicron-infected people still had viral loads over a certain threshold five days after their first positive test.
"Main take-away = ending isolation at day 5 should include a negative rapid antigen test. Otherwise isolation needs to be extended," tweeted Nathan Grubaugh, a Yale professor and an author of the study.
"Why do all of the work to identify infections if we are going to just let them go back to work while still potentially infectious?"
The big picture: The data adds to growing anecdotal evidence — in the form of positive antigen tests past the recommended isolation period — that there's no guarantee that someone isn't infectious after five days.
Reality check: There's at least one hugely practical argument for allowing people to leave isolation (with a mask) after five days: So many Americans are infected right now that it threatens basic societal functions for them all to stay home longer.
And there's a shortage of rapid tests. So recommending people use them to leave isolation could fall flat if there aren't tests to be found.
3. Launching next week: Axios Pro
Debuting Wednesday ... Axios Pro — our new premium subscription service — will deliver hyper-relevant reporting and analysis for your industry, taking you deep into the world of deals and dealmakers.
Why it matters: Well-sourced journalists — recruited specifically for Axios Pro — bring you breaking news alongside deep reporting, in a concise format that saves you time.
What it is: A suite of industry-specific deals newsletters, which can be purchased individually or as a group, plus subscriber-only virtual events.
The opening lineup:
Fintech Deals: Daily newsletter covers payments, wealth management, crypto and more.
Retail Deals: Daily newsletter covers physical, hybrid, direct-to-consumer and platforms.
Healthtech Deals: Daily newsletter covers healthcare products, services and solutions enabled by new technologies.
To be joined soon by:
Climate Deals: Daily newsletter will cover companies innovating in clean-energy technologies — carbon, solar, wind and more.
Media Deals: Daily newsletter will cover telecom, media and technology firms.
Behind the curtain: I've been working closely with this team of editors and reporters as they develop their voices and formats. They've been crushing it with their newsletter prototypes — smart, with a smile.
4. Djokovic back in custody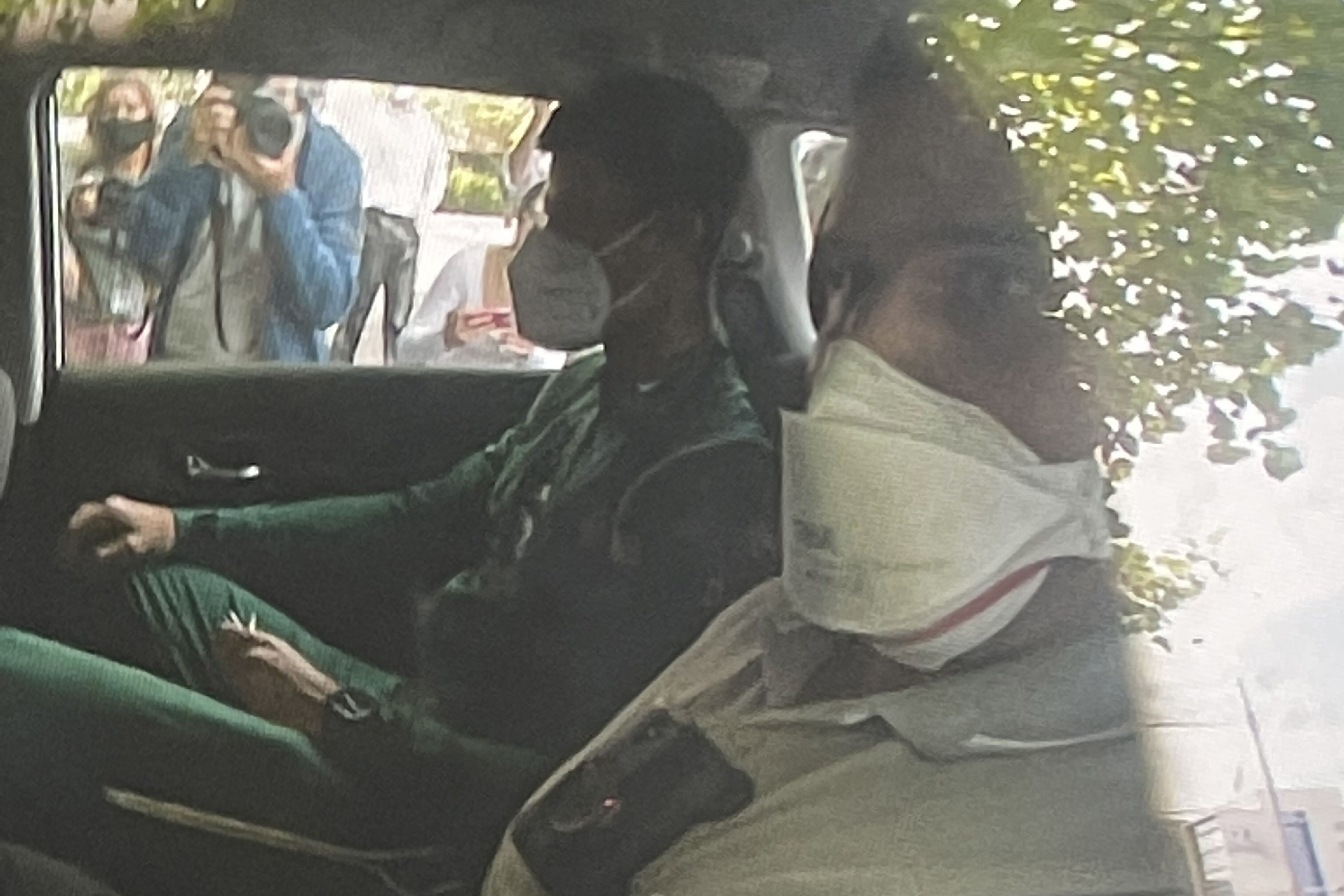 Above, Novak Djokovic — the world's No. 1 tennis player — arrives at an immigration detention hotel in Melbourne today.
The unvaccinated Serbian superstar is now at the same immigration detention hotel where was held last week after his visa was canceled over his COVID medical exemption, Reuters reports.
An Australian appeals court will hear arguments Sunday morning (Saturday evening ET).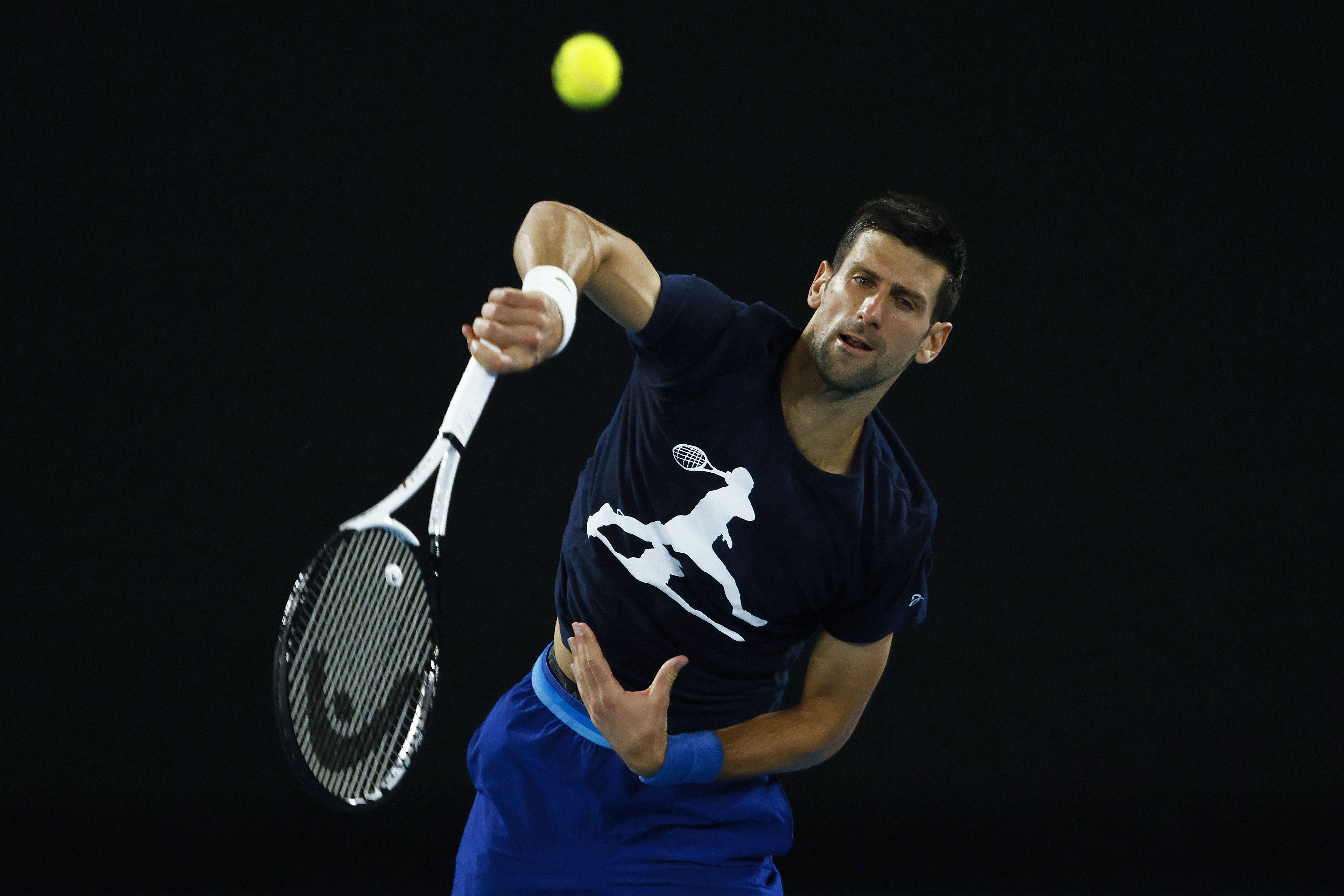 The day before, Djokovic served during a practice in Melbourne.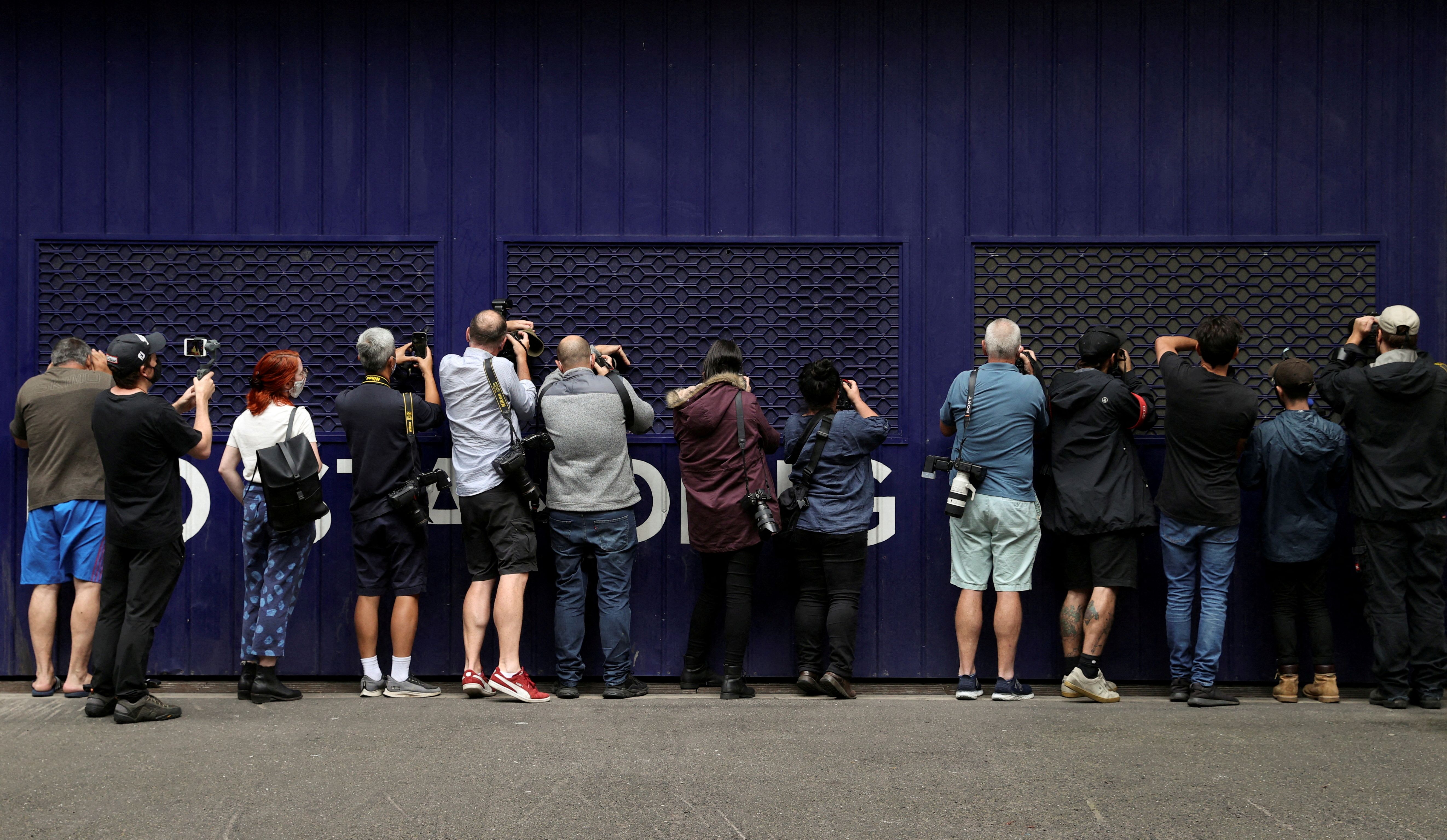 Photographers peered into a Melbourne parking garage, hoping to get a glimpse of Djokovic at the offices of his legal team.
5. Clap don't chant: COVID rules for Beijing Olympics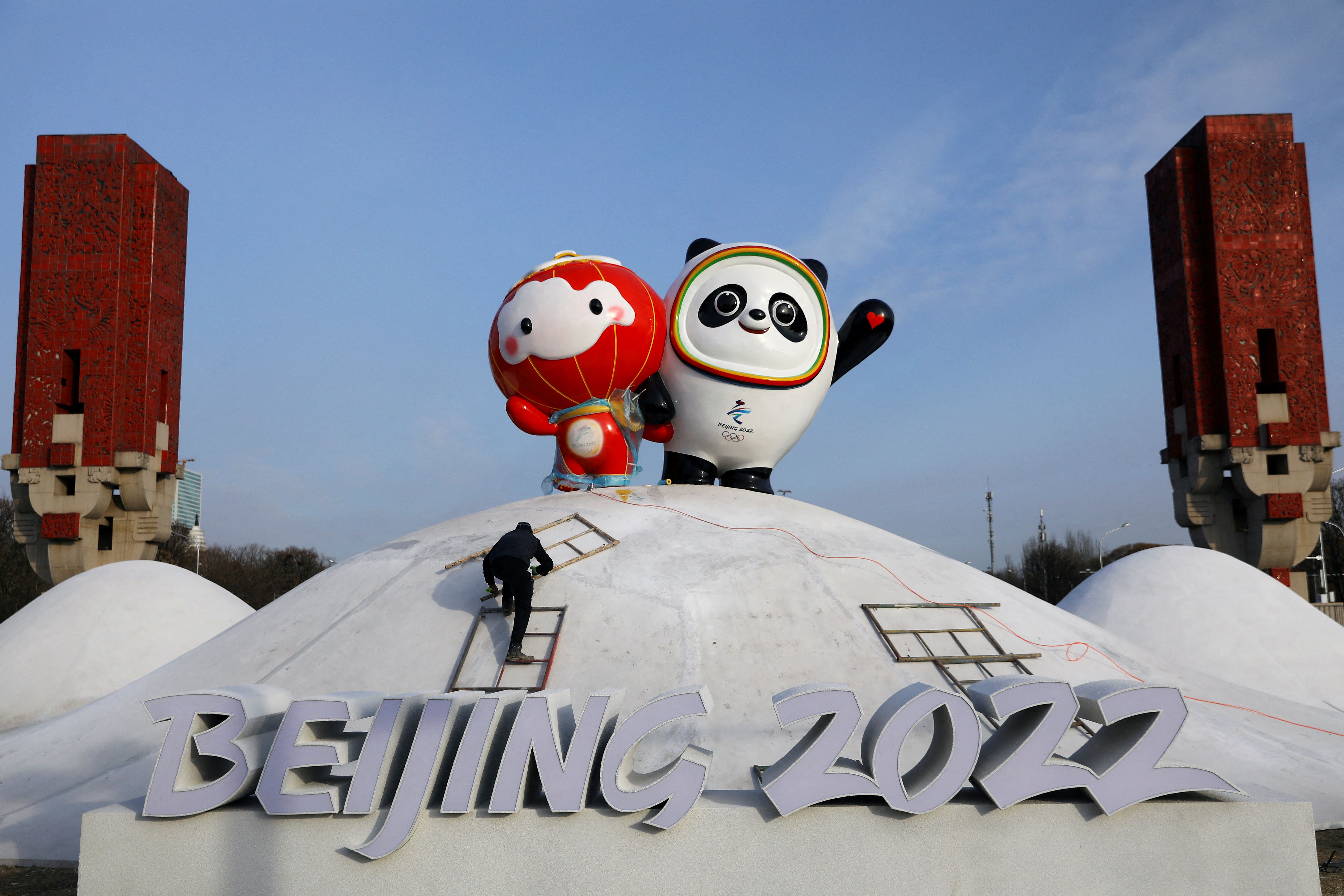 No talking in elevators!
At the Beijing Olympics, opening in 20 days, COVID rules are tighter than at the Summer Games in Tokyo, AP's Candice Choi reports:
When participants arrive at the airport in Beijing, they'll have their temperatures taken, and be tested with throat and nasal swabs.
A bus will take them to their assigned lodging, where they'll wait up to six hours for test results to clear them to move about.
Throat swabs will be required daily. In Tokyo, participants spit into vials for antigen tests.
N95 masks (or similar caliber) will be required with a few exceptions, including eating or drinking.
In spaces where distancing isn't possible, such as elevators, talking isn't allowed.
If an athlete or other participant tests positive but doesn't have symptoms, they'll go into isolation in a dedicated hotel.
They'll be provided with meals and can open their windows, but won't be able to leave their rooms (270 square feet).
Athletes can request fitness equipment.
People with no symptoms can leave isolation after two days of negative tests.
Participants who test positive and have symptoms will have to go into isolation in a hospital.
They'll need two days of negative tests to be let loose, as well as three days of normal temperatures and symptoms subsiding.
Spectators from overseas won't be allowed. Organizers are finalizing rules for local fans.
Everyone is being asked to clap instead of shouting or singing.
6. 🎥 1 film thing
Disney topped the 2021 box office, followed by Sony, Sara Fischer writes in Axios Media Trends, from Comscore data.
Both reaped the benefits of an exclusive theatrical premier of "Spider-Man: No Way Home."
Disney's top three highest-grossing films last year were all Marvel titles:
"Spider-Man: No Way Home" ... "Black Widow" ... and "Eternals."
📬 Was this email forwarded to you? Sign up here for your own copy of Axios AM and Axios PM.