Axios AM
August 01, 2023
😎 Good Tuesday morning. Welcome to August!
Smart Brevity™ count: 1,499 words ... 5½ mins. Edited by Emma Loop.
1 big thing: Existential threats soar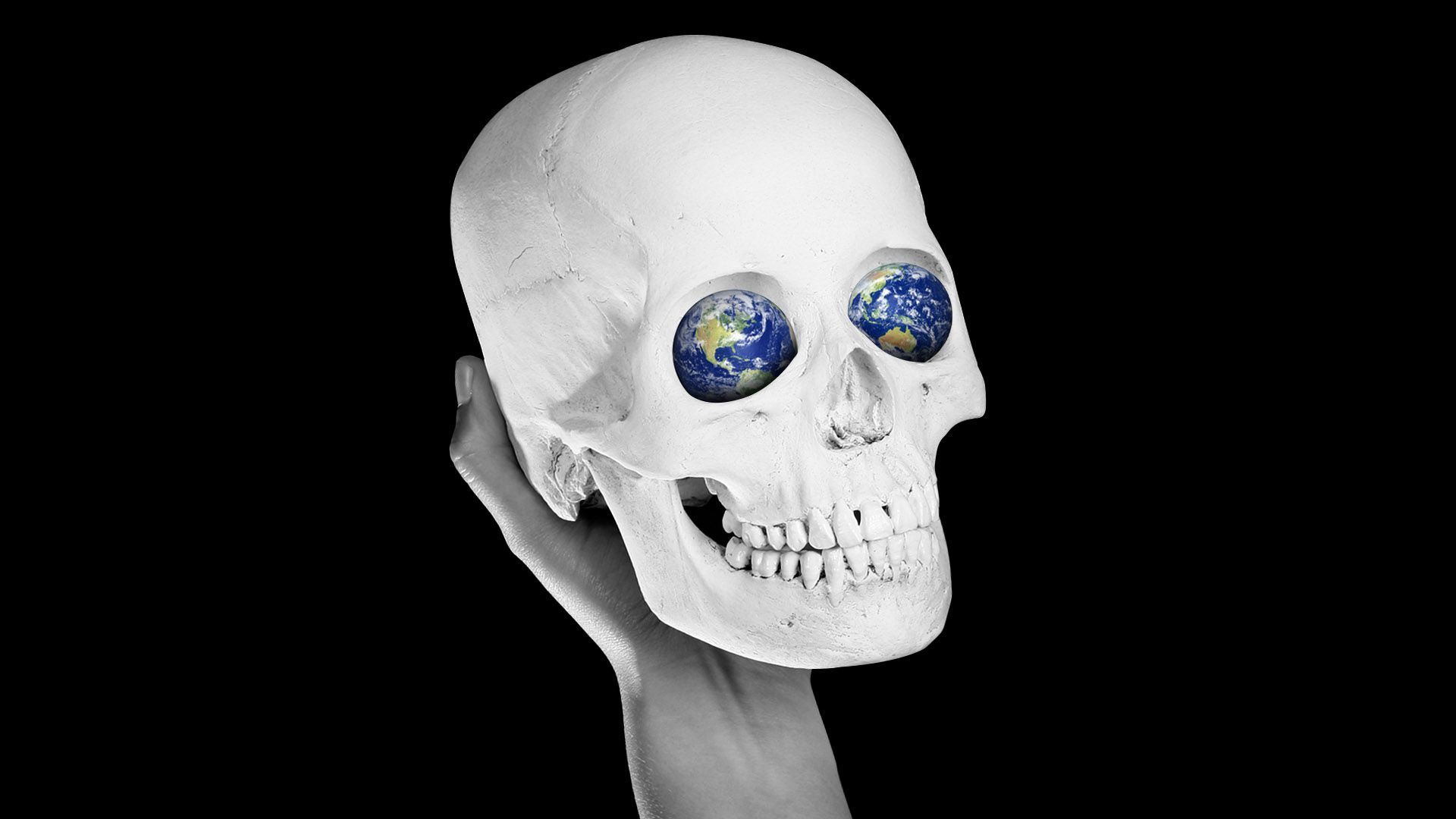 Put aside your politics and look at the world clinically, and you'll see the three areas many experts consider existential threats to humanity worsening in 2023.
Why it matters: This underscores the urgent need for smart people running government — and big companies — to solve increasingly complex problems at faster rates.
🌡️ Climate: The danger is becoming impossible to ignore.
You just lived through the hottest month ever recorded on Earth. The world's oceans are absurdly warm, with "hot tub"-level temperatures around the Florida Keys bleaching and even killing coral reefs in just one week.
Antarctic sea ice is plummeting even in the dead of winter. Wildfires are raging.
The worst part: We can't even call this our "new normal" — it's going to keep getting worse.
🤖 AI: The technology's top architects say there's a non-zero chance it'll destroy humanity — and they don't really know how or why it works.
AI — which can mass-produce fake videos, soundbites and images — also threatens Americans' already tenuous trust in elections and institutions.
☢️ Nukes: China expanded its nuclear arsenal on land, air and sea — raising the likelihood of a dangerous new world of three, not two, nuclear superpowers.
"Beijing, Moscow and Washington will likely be atomic peers," the N.Y. Times reports. "This new reality is prompting a broad rethinking of American nuclear strategy that few anticipated a dozen years ago."
The bottom line: Humanity has a decent track record of pulling back from the brink. No one has used a nuclear weapon since World War II. A more effective global climate agreement is still possible. Rules can govern AI.
2. 🐘 Why Trump is winning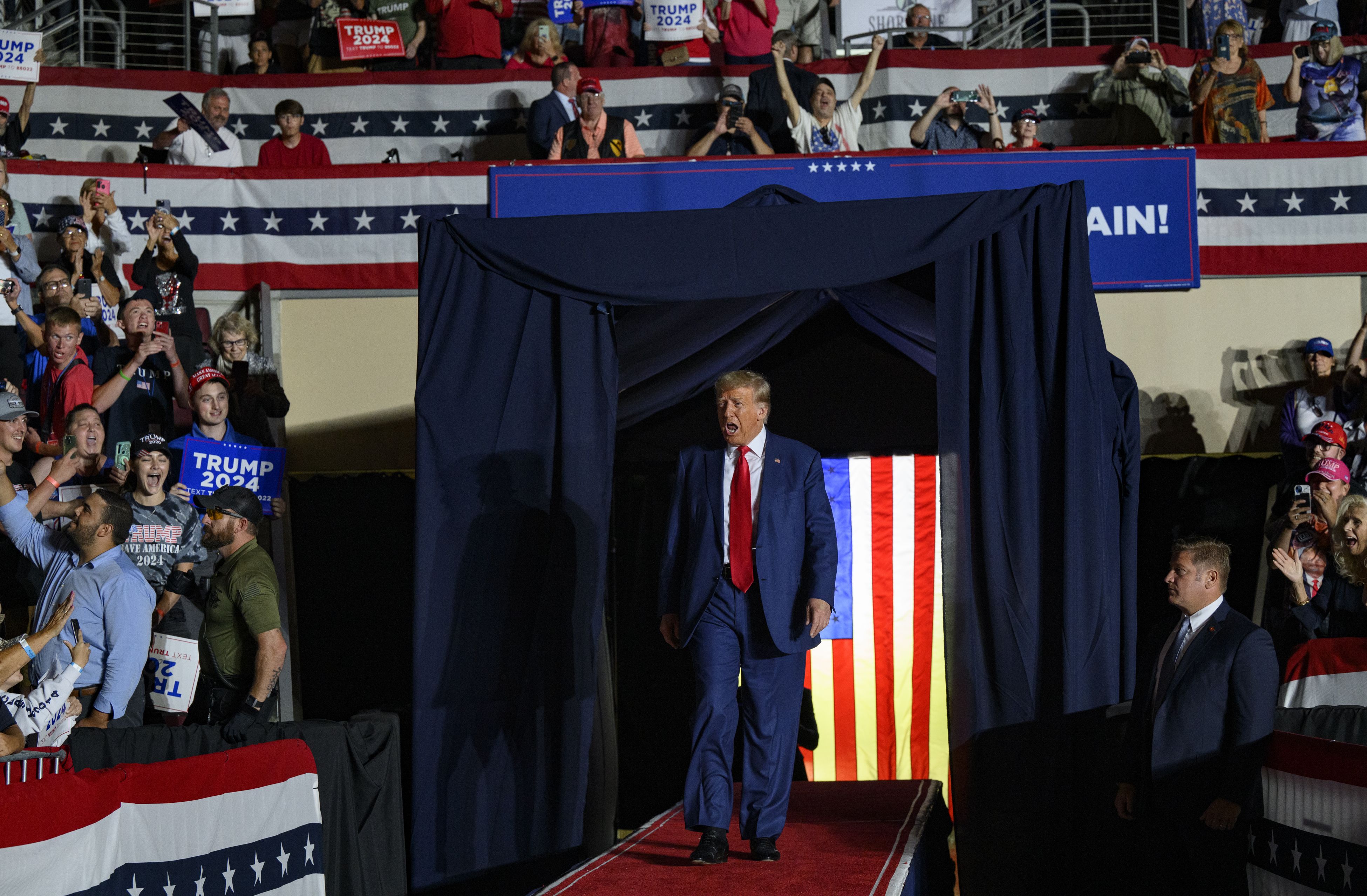 We told you yesterday that President Trump is trouncing the rest of the GOP field — combined! — in a fascinating new N.Y. Times/Siena College poll.
Now look at this: In new Gallup polling, Republicans hold a slight partisan edge over Democrats: 45% of Americans say they're Republican or lean Republican, while 42% are Democrats or lean that way.
That's a slight gain for the GOP from 2022, Axios' Erin Doherty writes.
Why it matters: The sum of all polling shows Trump is on track to run away with the GOP nomination, barring a tectonic change — and he and President Biden could be in a dogfight in a general election.
🚨 This morning, a Times/Siena poll shows Biden and Trump tied at 43% in a hypothetical rematch in 2024.
"The possibility that criminal indictments haven't crippled Mr. Trump's general election chances might come as a surprise or even a shock," Times chief political analyst Nate Cohn writes.
"It does not seem to be a fluke: Our Times/Siena polls last fall ... also showed a very close race in a possible presidential rematch."
What's happening: Cohn explains that on the GOP side, Trump looks tough to beat because of his hold on the MAGA base, which is just over one-third of the party's electorate (37%).
"Zero percent — not a single one of the 319 respondents in this MAGA category — said he had committed serious federal crimes," Cohn writes.
In the Times/Siena poll, Trump leads Florida Gov. Ron DeSantis by 37 points (54%-17%), with the next-closest candidate at 3%.
"In the half century of modern presidential primaries, no candidate who led his or her nearest rival by at least 20 points at this stage has ever lost a party nomination," Cohn reminds us. "Trump's lead over Ron DeSantis is nearly twice as large."
🥊 Reality check: Trump's campaign is financially strained because of all his legal bills. And he could be indicted again as soon as today.
3. 📱Hunter repeatedly put dad on phone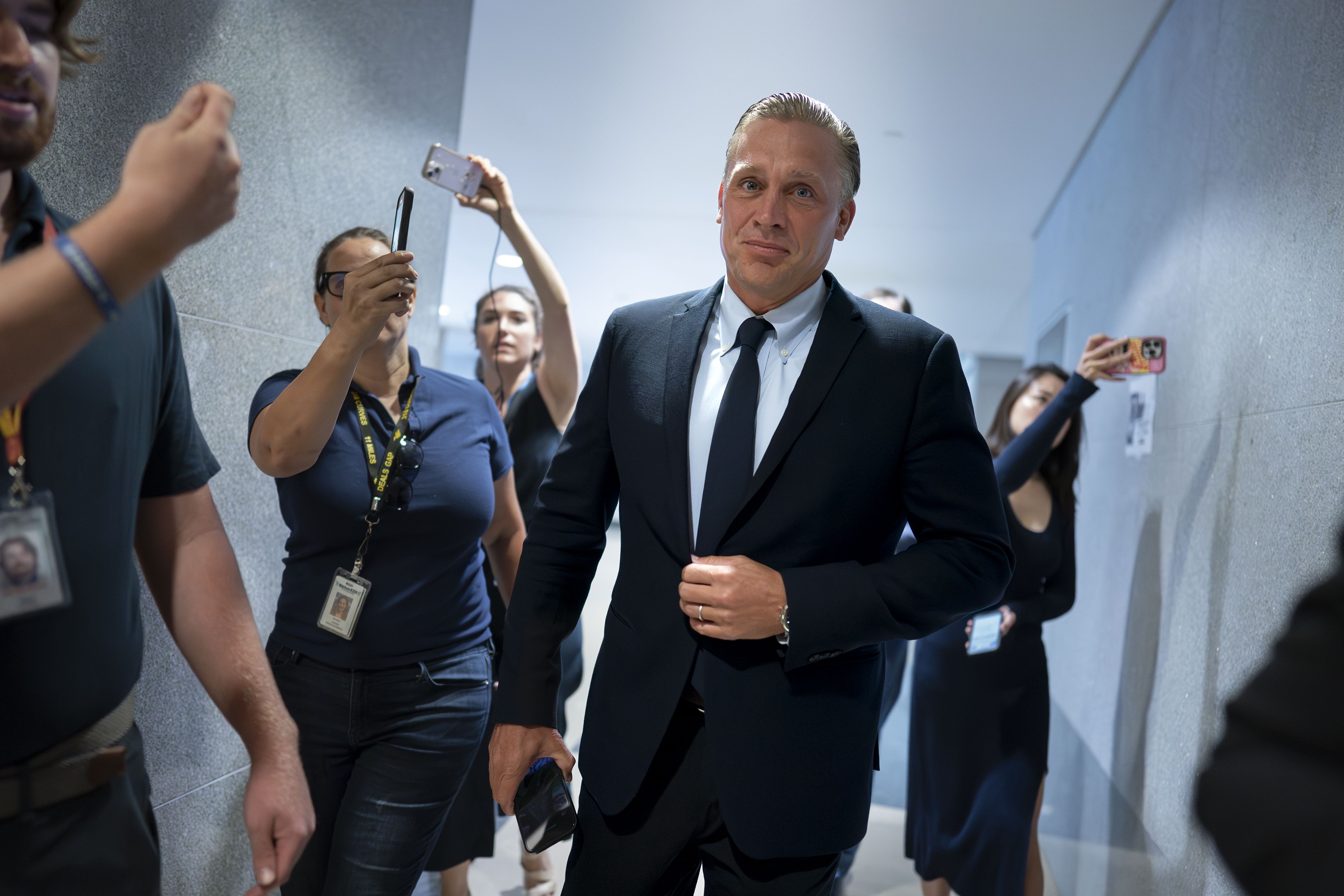 In closed-door House testimony yesterday, Hunter Biden's former business partner didn't give Republicans the smoking gun they'd hoped would show President Biden and his family used government connections for profit.
But Devon Archer said Hunter put his dad on the phone with friends and business associates roughly 20 times over 10 years — new fodder for a simmering GOP push to impeach the president, Axios' Stef Kight and Alex Thompson report.
Archer testified that Hunter sold the "illusion of access" by putting his father on speakerphone with Hunter's business partners — but that then-Vice President Biden never talked shop, according to Rep. Dan Goldman (D-N.Y.) and a source familiar with the testimony.
But Archer, who was convicted of fraud in 2018, "repeated over and over and over again that President Biden never discussed any business dealings or interests with Hunter or anyone else," Goldman told reporters after the hours-long transcribed interview.
4. 🐦 Musk's rooftop logo banished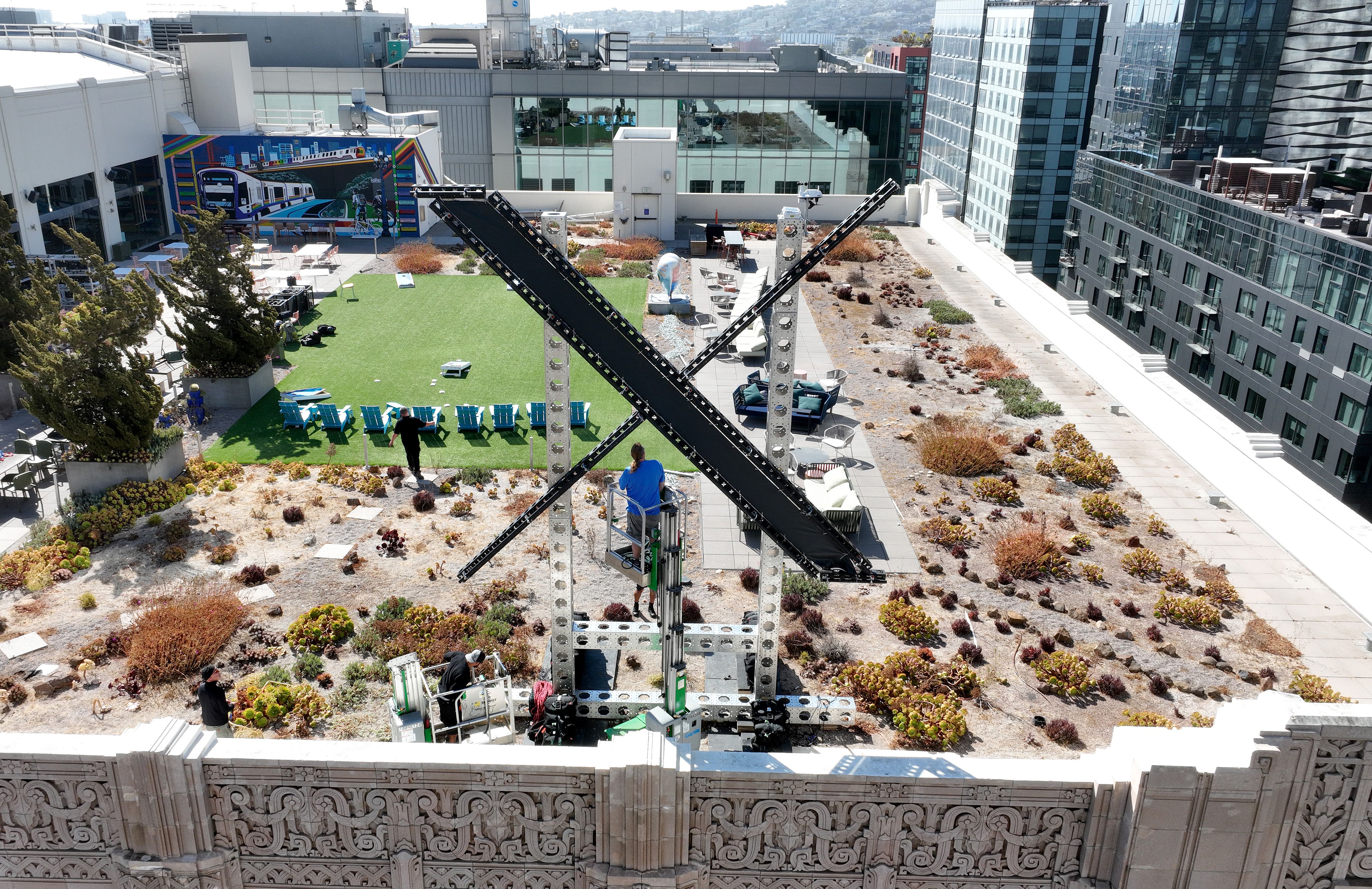 A giant, glowing X no longer marks the spot for the HQ of Elon Musk's X, formerly known as Twitter, on Market Street in San Francisco, Reuters reports.
The city building department logged 24 complaints after residents recorded video of the X glowing, pulsing and strobing, with some criticizing the intrusive light. X said the removal was voluntary.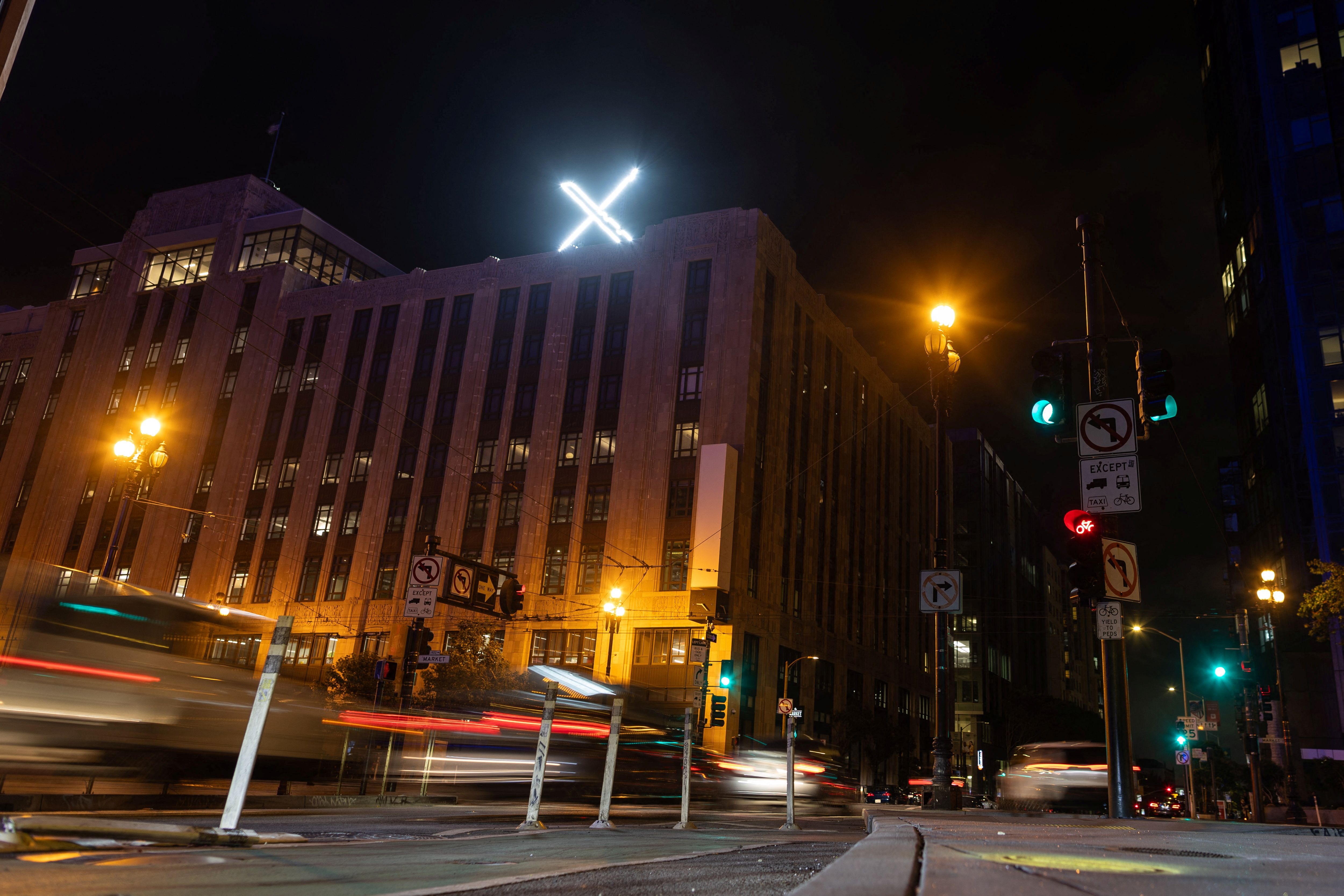 5. 🕶️ Ad-market optimism
Following a slow year, analysts believe the ad market is finally improving, Axios media trends expert Sara Fischer writes.
Analysts are optimistic that advertising growth will improve in the second half of the year, with economic data moving in the right direction.
Auto advertisers, for instance, are increasing advertising compared to 2022, when supply chain issues limited their inventories.
💬 "We think the underlying tone is positive," writes Tim Nollen, Macquarie senior media tech analyst.
Nollen pointed to a newly-released second quarter GDP report that showed that while consumer spending slowed to +1.6%, business investment spending popped to +7.7%.
🔮 What's next: The global ad market is expected to grow 6% this year, according to a midyear forecast by GroupM, one of the largest ad agencies.
6. ⏱️ Amazon same-day orders ready in 11 mins.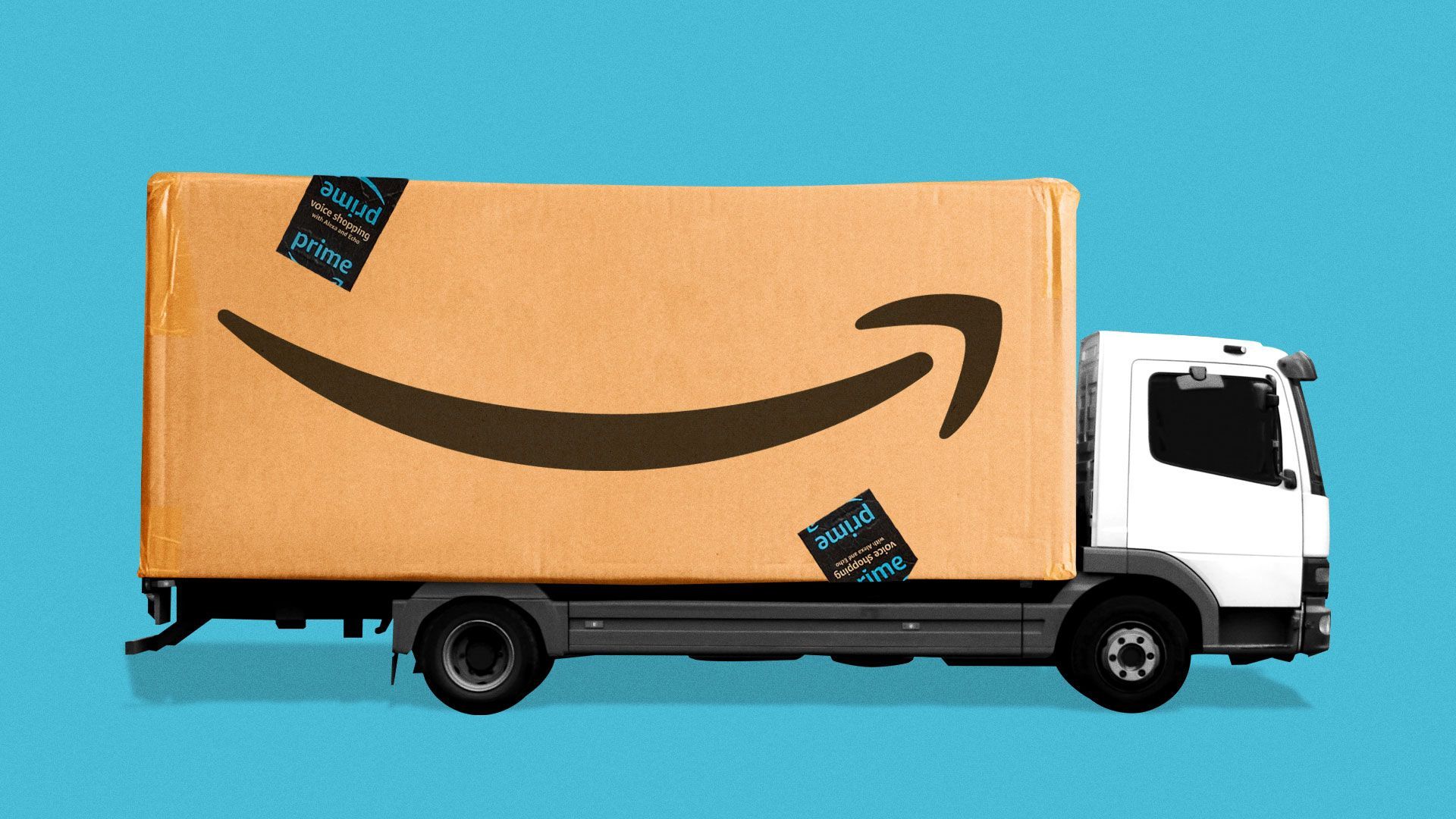 Amazon says it's getting even more efficient by beefing up Same-Day facilities — smaller buildings close to big cities, with streamlined conveyors that bring your stuff straight to a packing station, Axios' Hope King writes.
Why it matters: It's a lightning 11 minutes from the time a Same-Day item is grabbed until the box hits the loading dock, Amazon said. That's more than an hour faster than at traditional fulfillment centers.
How it works: The key is putting your toothpaste closer to you.
Since the beginning of the year, "the distance between our sites and the customer decreased by 15%, with 12% fewer touchpoints within our middle mile network," said Doug Herrington, CEO of Worldwide Amazon Stores.
7. 🪖 Confidence in military hits 26-year low
The military remains one of America's most trusted institutions — but public confidence has fallen to the lowest point in a quarter century, Axios' April Rubin writes from new Gallup data.
60% of respondents expressed confidence in the military in the June poll — the lowest level since 1997, 26 years ago.
The military ranked second behind small business among the 17 institutions included in the poll — but far ahead of police (43%), the medical system (34%) and organized religion (32%).
Congress (8%), newspapers (18%) and TV news (14%) were in the cellar.
What's happening: Republicans have long had higher confidence in the military. But that declined from 91% in 2020 to 68% this year.
Confidence among Democrats (62%) increased when President Biden took office, but has decreased since.
8. 🇺🇸 What we're watching: David Rubenstein's "Iconic America"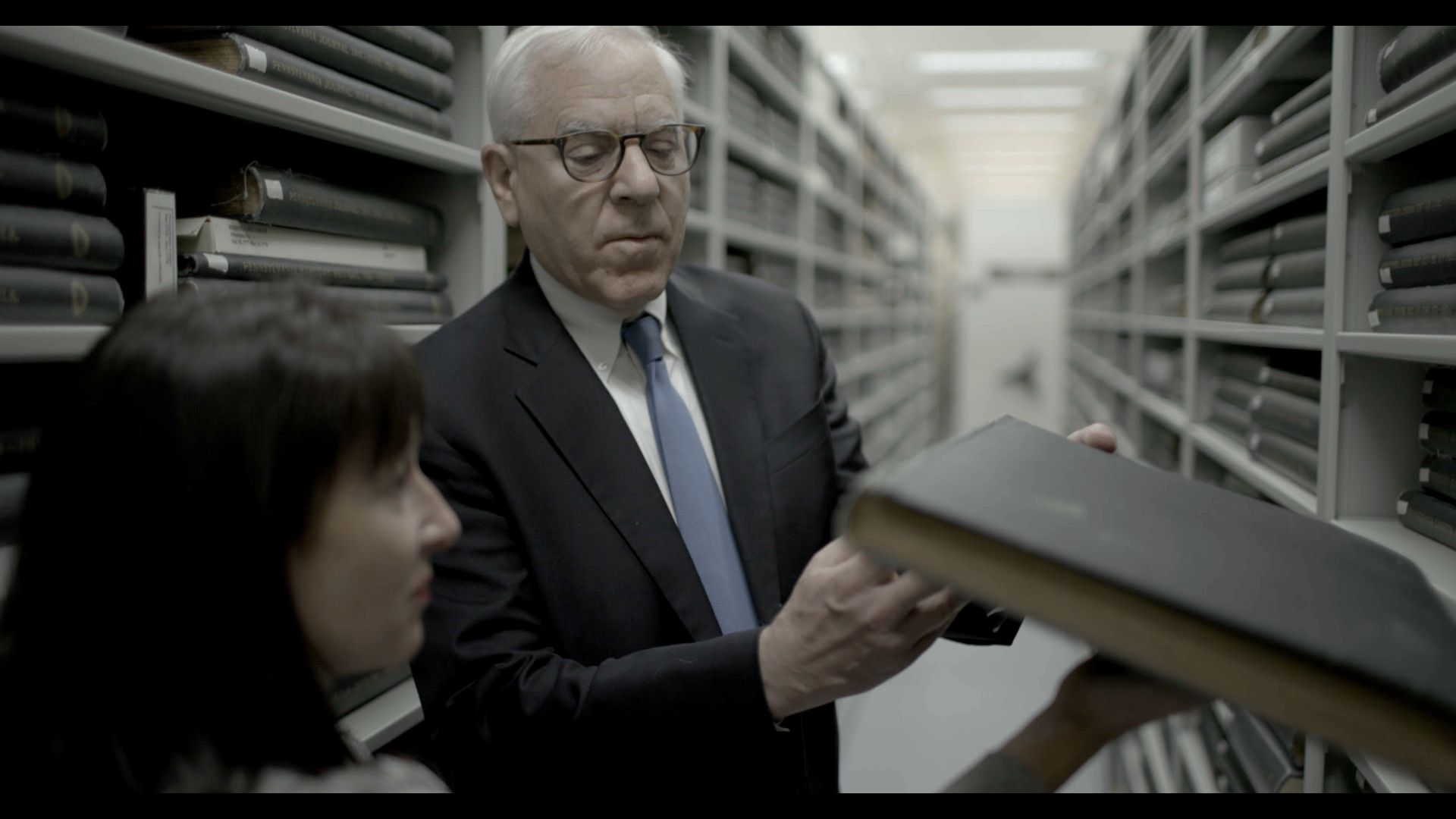 David Rubenstein, the financier and civic philanthropist, traveled to quintessentially American landmarks for a PBS series, "Iconic America: Our Symbols and Stories" — culminating tonight on the Golden Gate Bridge.
In the episodes, all free online, Rubenstein takes us to Fenway Park and the Hollywood sign, introduces us to cowboys and shows us bald eagles in Alaska — where he stayed in an Airbnb for the first time.
Why it matters: Rubenstein worked on the project for three years, traveling to France for the Statue of Liberty episode. He told me in an interview that he wanted to use the documentary format — entertainment — to teach viewers about American history, "the good and the bad."
In a big swath of America, he said, the "Red Sox are a kind of a religion, and the temple is Fenway."
Watch 7 episodes of "Iconic America" ... Preview of tonight's finale.
📬 Thanks for starting your week with us. Please invite your friends to sign up.