Axios AM
November 16, 2021
Hello, Tuesday. Smart Brevity™ count: 1,187 words ... 4½ minutes. Edited by Zachary Basu.
🩺 Please join Axios' Caitlin Owens and Sam Baker tomorrow at 12:30 p.m. ET for a virtual event unpacking innovations in cancer prevention and treatment. Register here.
1 big thing: Metaverse bull market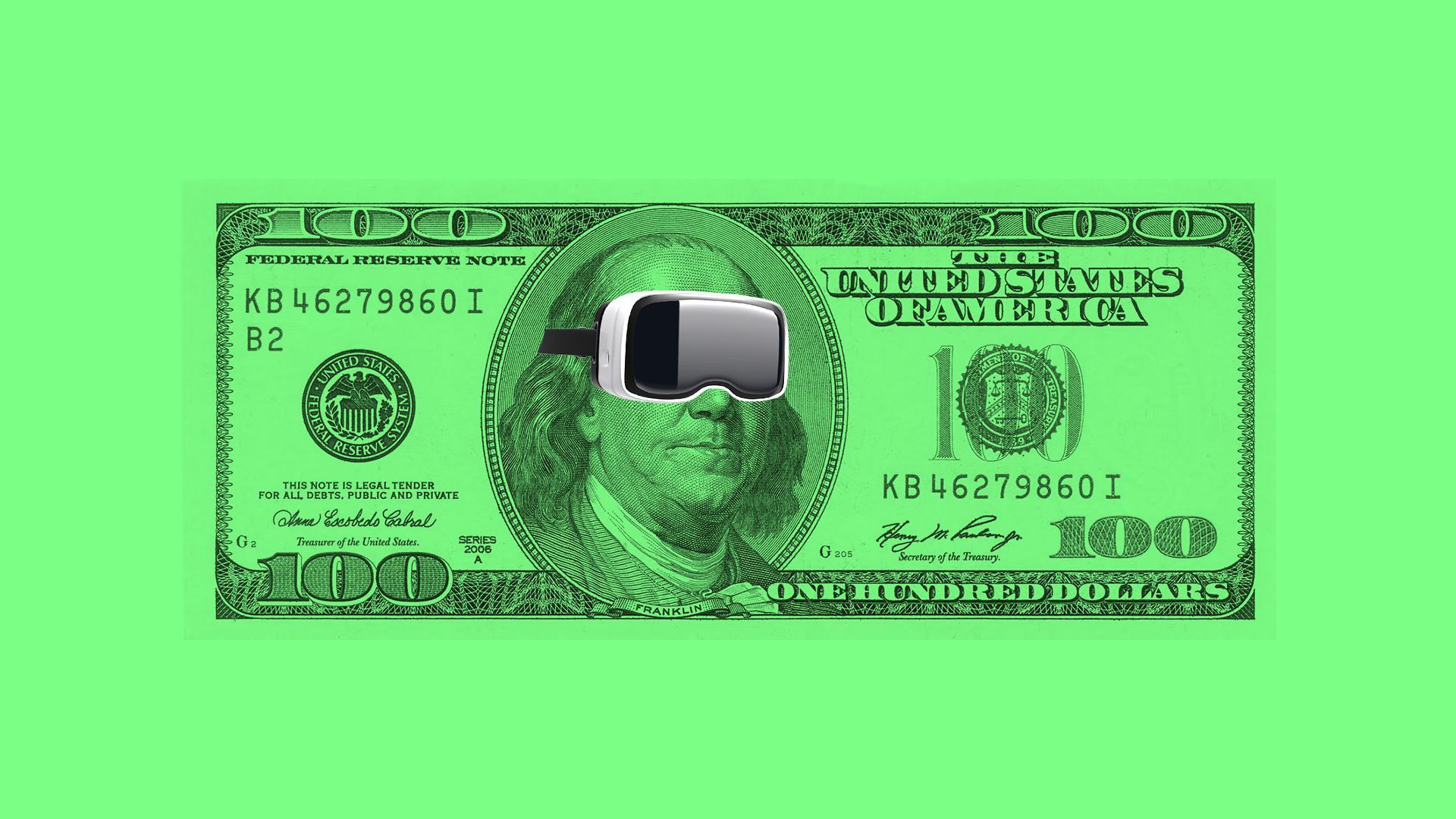 The promise of a "metaverse" is being used by companies across entertainment, tech and gaming to lure developers and excite investors, Axios' Sara Fischer and Scott Rosenberg report.
Why it matters: This is a sudden collision of obsessions for Wall Street, Hollywood and Silicon Valley.
What's happening: While "metaverse" definitions vary differently, the concept of bringing people together in a virtual interactive world is suddenly lighting up earnings calls.
"Metaverse" has been mentioned 128 times so far this year during investor presentations, compared to just 7 times last year, according to data from corporate research company Sentieo.
Disney on Thursday shocked Wall Street by telling investors it hopes to connect consumers via "our own Disney metaverse."
Disney CEO Bob Chapek offered few details about the company's plan, but told CNBC in an interview that he aims to use Disney+ as a platform for the metaverse.
Reality check: We're still many years away from any sort of shared 3D alternate reality achieving the kind of prevalence and utility of basic internet services today.
What to watch: The fight in the market will likely be over selling hardware — who's got the fastest headset or coolest spectacles with the longest battery life.
2. Scoop: Boosters on way for all adults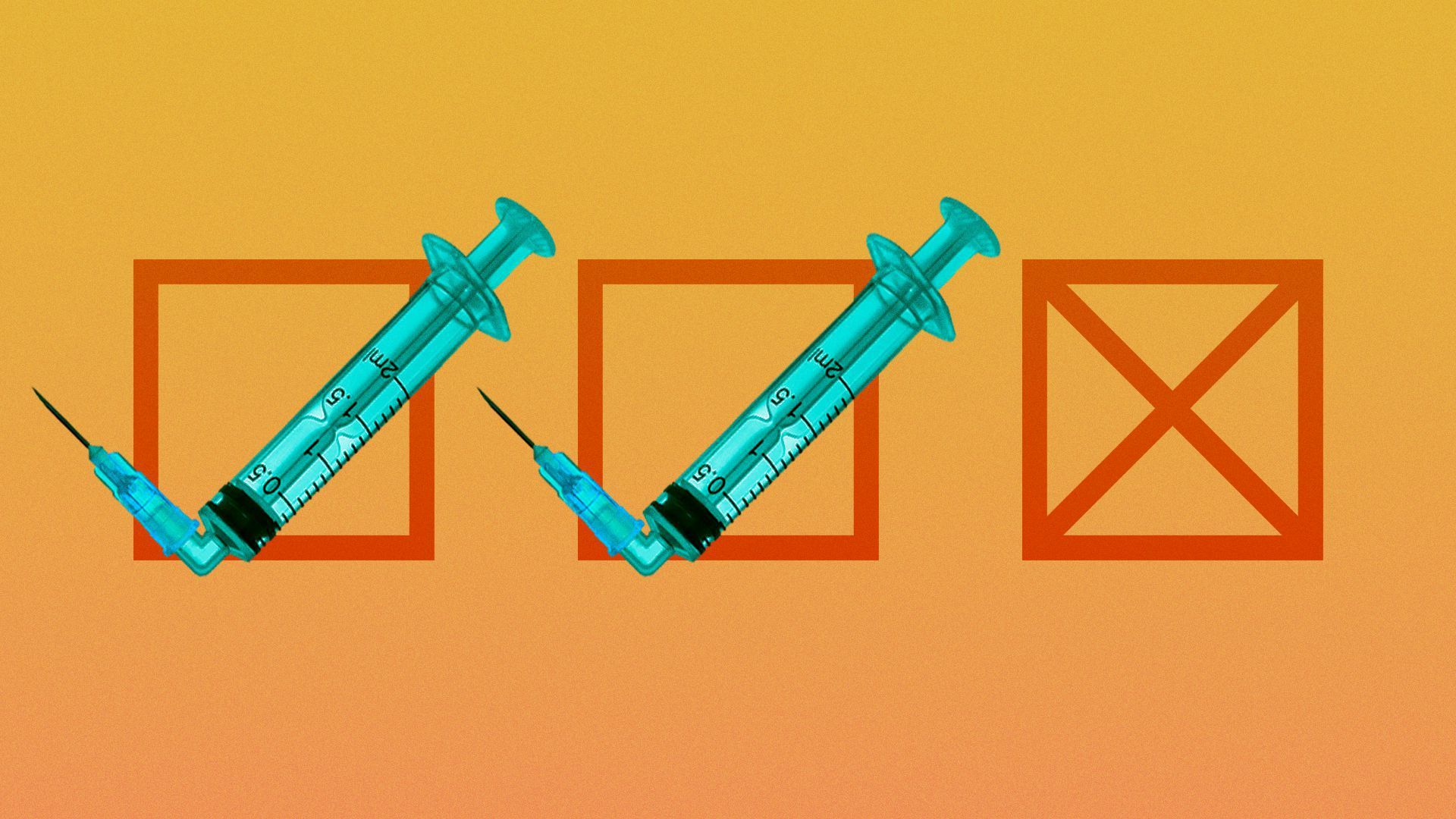 The Biden administration is expected to begin the process of expanding COVID booster authorization to all adults as early as this week, a source familiar with internal planning tells Axios' Caitlin Owens.
Why it matters: America's booster campaign got off to an underwhelming start, potentially leaving millions of vulnerable people at risk as the holidays approach.
Key stat: Only 36% of Americans 65+ have received a booster shot, according to the CDC.
State of play: The Biden administration's original plan over the summer was to recommend that most adults get a booster shot eight months after their initial round. But the FDA and CDC ultimately recommended that more limited groups of people receive another shot six months later.
3. Goldman: "Inflation will get worse before it gets better"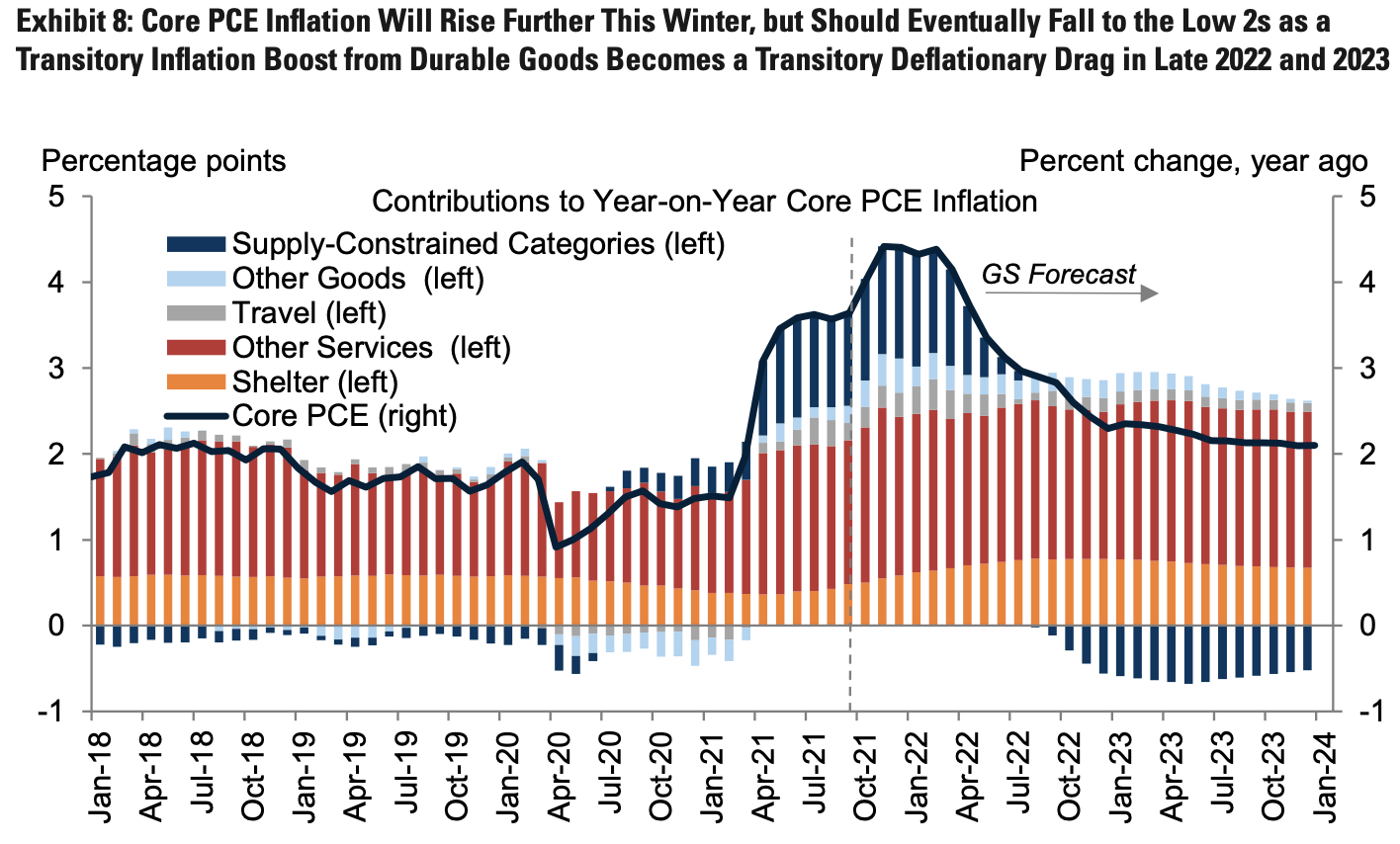 "The current inflation surge will get worse this winter before it gets better," Goldman Sachs Global Investment Research warns clients in a "2022 U.S. Economic Outlook."
But Goldman expects the economy "to reaccelerate to a 4%+ growth pace over the next few quarters as the service sector continues to reopen, consumers spend part of their pent-up savings, and inventory restocking gets underway."
Goldman sees the unemployment rate — 4.6% in October — falling to "3.7% at mid-year and 3.5% — the pre-pandemic 50-year low — by end-2022."
4. First look: Biden's road-warrior campaign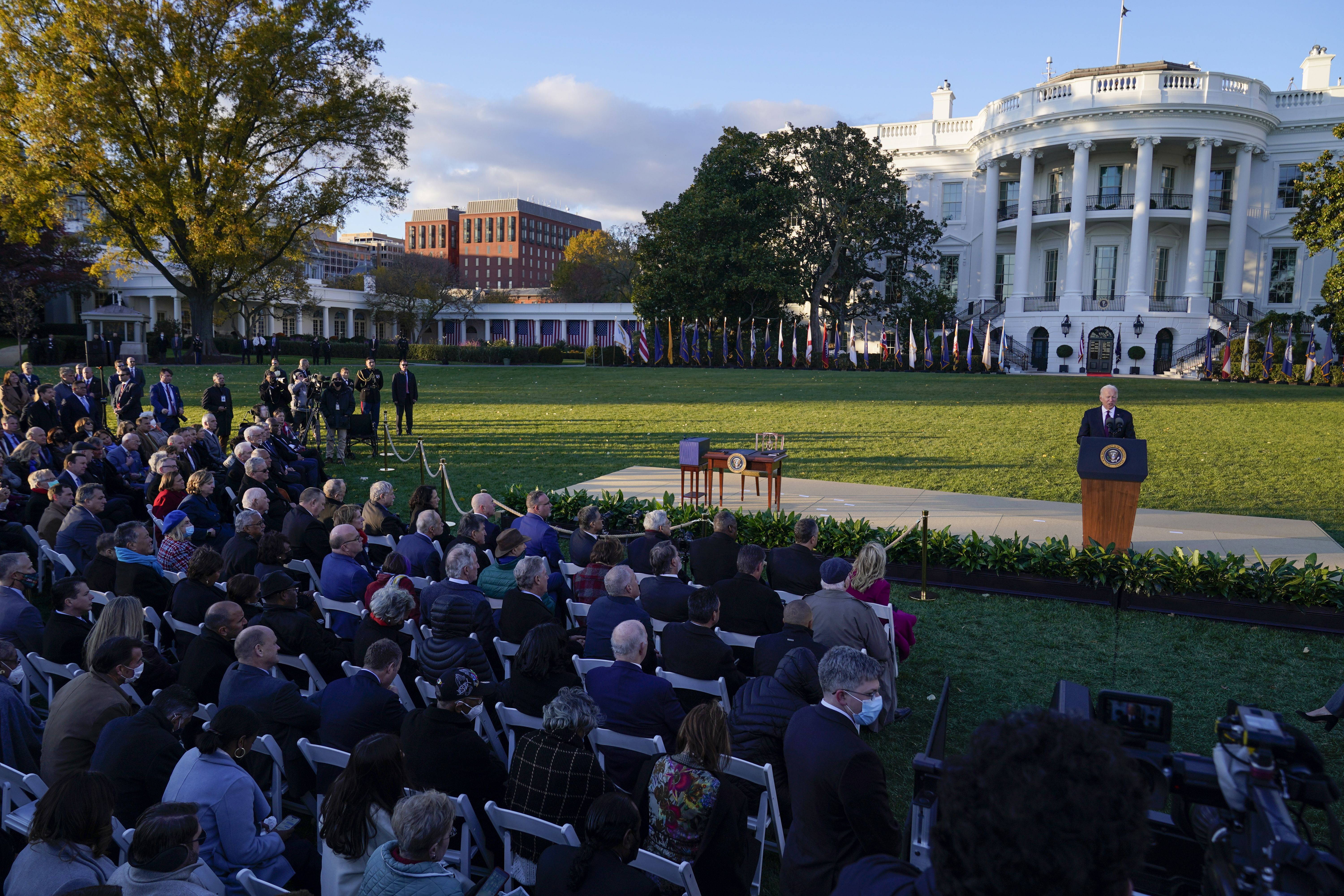 After yesterday's infrastructure-bill signing, President Biden, Vice President Harris and Cabinet members are beginning a months-long road show to showcase the benefits — beginning with a Biden trip today to a structurally deficient bridge in Woodstock, N.H.
In addition to coast-to-coast travel, the plan includes local and national TV, social media, and Spanish-language and African American-focused media.
Biden told guests at the signing ceremony: "I truly believe that 50 years from now, historians are going to look back at this moment and say, 'That's the moment America began to win the competition of the 21st century.'"
5. Biden's virtual 3½ hours with Xi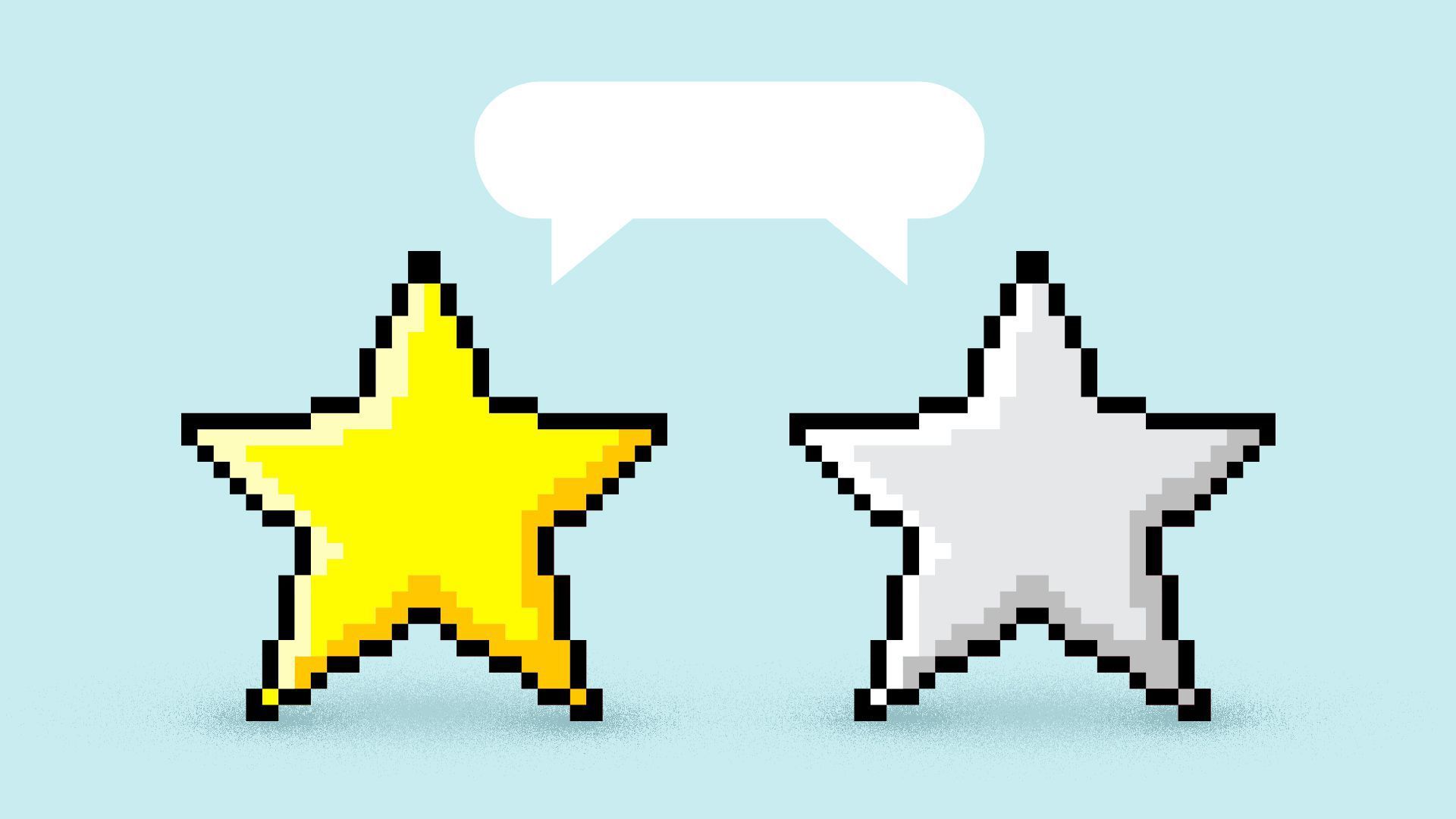 President Biden and Chinese President Xi Jinping had a few candid exchanges during a 3½ -hour virtual meeting last night, Axios' Bethany Allen-Ebrahimian and Zachary Basu report.
Why it matters: The meeting didn't produce any "deliverables." But it bolstered a much-needed sense of stability between the countries.
"The conversation was respectful and straightforward and open," a senior administration official told reporters on a call after the meeting.
"We were not expecting a breakthrough, there were none to report," the official said. Rather, the meeting was about maintaining a "steady state of affairs."
Biden and Xi discussed the "importance of managing competition responsibly," a theme that the Biden administration emphasized in the days leading up to the call.
Biden said in opening remarks: "It seems to me our responsibility as leaders of China and the United States is to ensure that the competition between our countries does not veer into conflict, whether intended or unintended ... [W]e need to establish some common-sense guardrails."
Chinese state media characterized Xi's remarks as calling for stability in the relationship, saying the "giant ships" of the U.S. and China should not collide.
6. Publishers tame Substack scaries
Pressure from new publishing platforms has finally pushed newsrooms to create programs that give writers more pay, autonomy and flexibility.
Those changes are attracting some independent writers back to traditional news companies, Axios Media Trends author Sara Fischer and Axios publisher Nicholas Johnston write.
Why it matters: The Substack threat to newsrooms looks overblown. Newsrooms have been quick to react to the idea of the independent-operator model, while journalists have been sharing its challenges or detailing why they decided to return to newsrooms.
The Information is in the early stages of launching The Information Newsletter Network, a platform to power independent newsletter writers.
"Everyone in publishing knows the hard part happens after you hit send," says CEO and founder Jessica Lessin.
Other news outlets are revamping their strategies to meet the demand.
The Atlantic earlier this month rolled out its new newsletter program with nine contracted writers, giving them the ability to take on projects outside of the company while also reportedly giving them a cut of subscriber revenue.
The New York Times recently put a bunch of opinion newsletters behind its paywall. Some newsletters will be written by non-Times employees.
State of play: Substack said yesterday there are more than 1 million paid subscriptions to publications on its platform, up from about 250,000 in December 2020.
Alex Berenson reportedly earns around $720,000 per year on Substack.
Glenn Greenwald, according to an estimate from the Financial Times earlier this year, is on track to make between $1 and $2 million per year on Substack.
7. 📚 What we're reading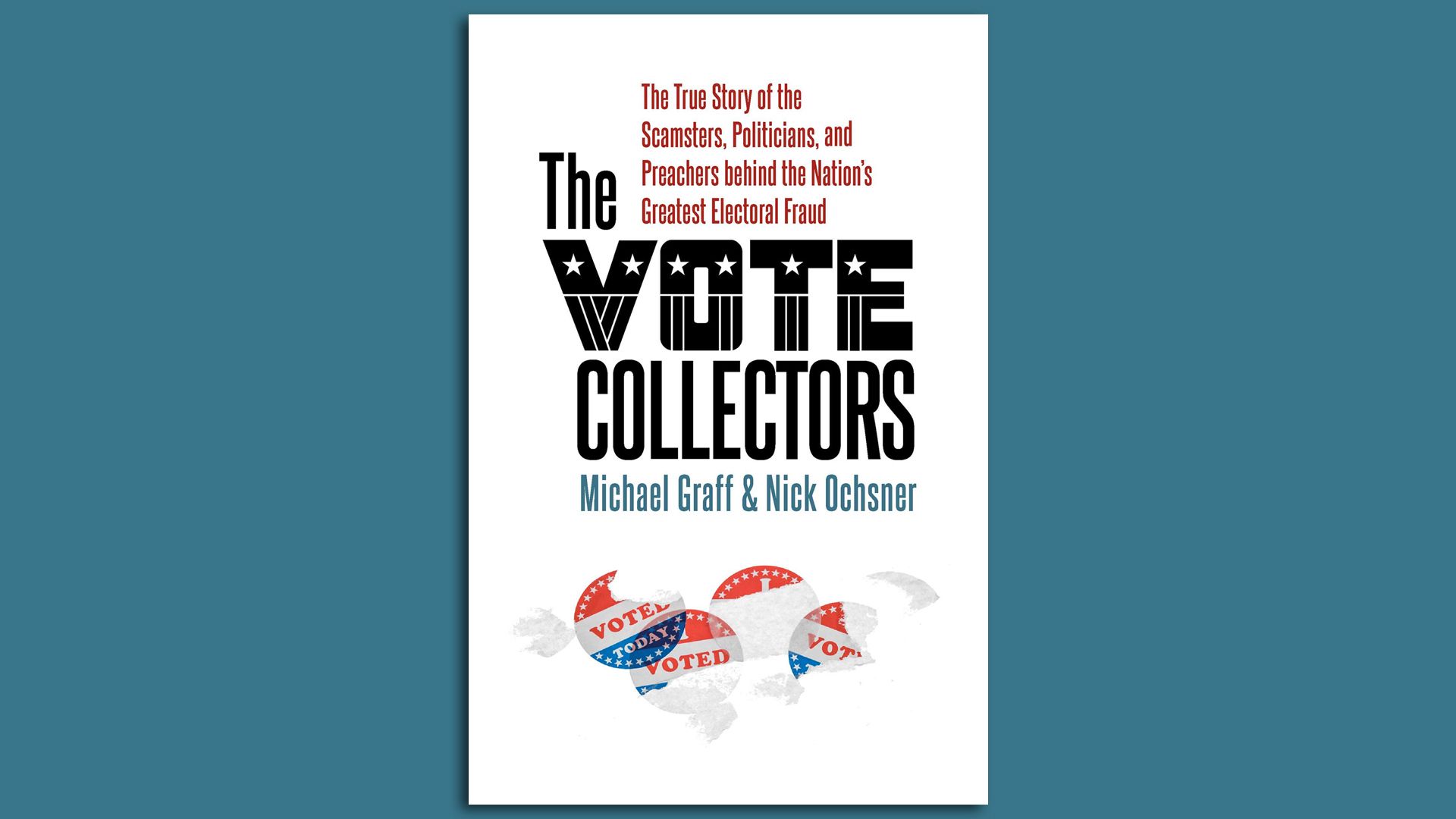 Michael Graff of Axios Charlotte and co-author Nick Ochsner are out today with a yarn for anyone curious about rural Southern politics — and how century-old notions of race, class and faith shape today's elections.
"The Vote Collectors" is a told-from-the-porch account of a vote-collecting cottage industry that turned a 2018 U.S. House race in North Carolina into a showcase for fraud.
The authors tell me that in some way, every single person they interviewed in Bladen County was lying to them.
The book shows that vote fraud can be a desperation issue: The people willing to carry out the schemes often have little left to lose. 
8. Parting shot: Sign of our times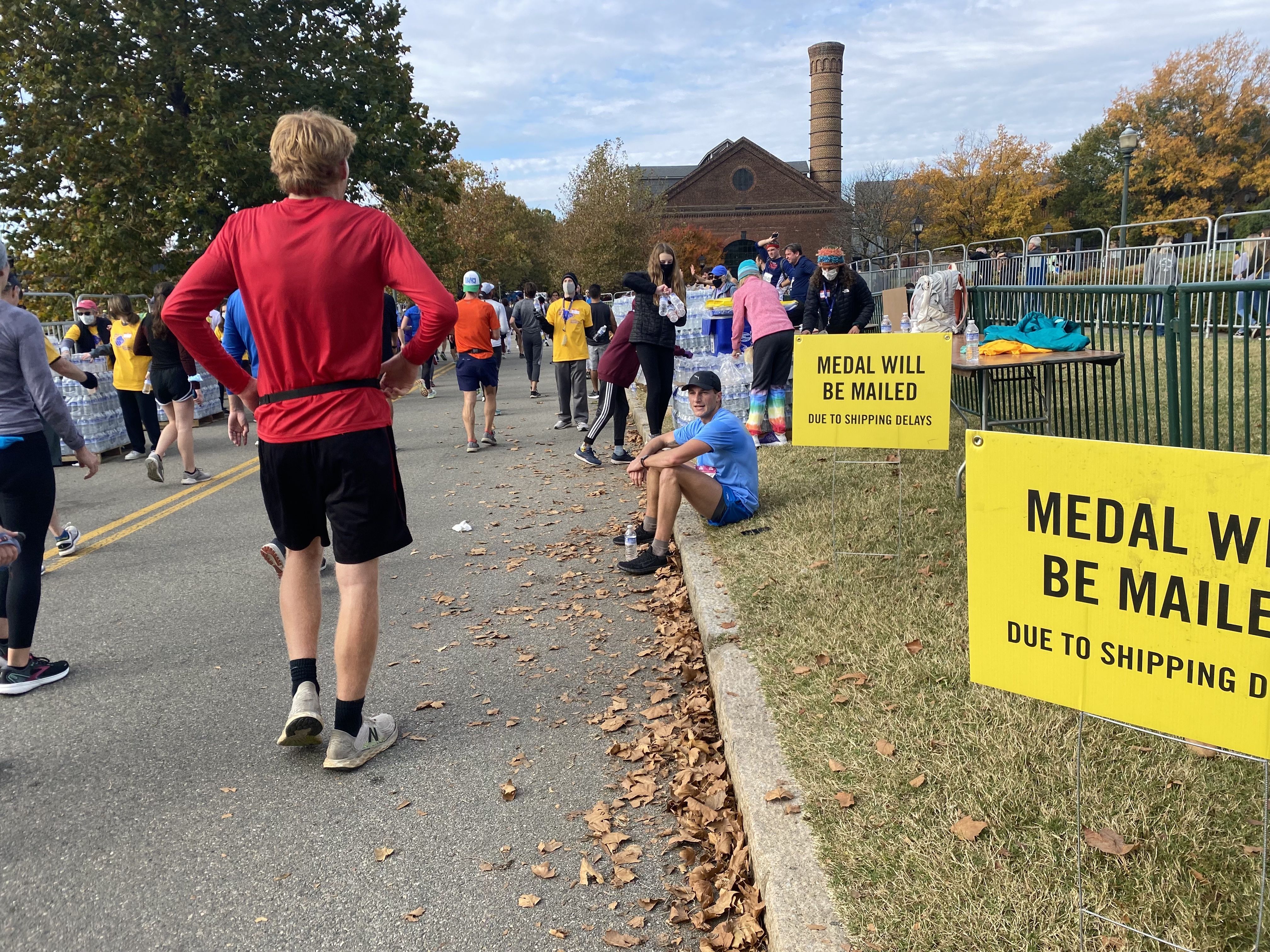 AM reader photo ... Cyrus Beschloss, founder of Generation Lab, finished the Richmond half marathon on Saturday and was greeted by this sign: "Medal will be mailed due to shipping delays."
📬 Was this email forwarded to you? Sign up here for your own copy of Axios AM and Axios PM.