Axios AM
May 26, 2023
Happy getaway Friday. Smart Brevity™ count: 1,484 words ... 5½ mins. Edited by Kate Nocera.
1 big thing: Immigrant workers hit new high
The share of foreign-born workers in the U.S. labor force hit a record high last year, Axios Markets' Emily Peck writes from new Labor Department data.
Why it matters: With more Americans aging out of the workforce than entering into it — and at a time of labor shortages — immigrants are playing an increasingly crucial role in the labor market.
What's happening: The share of foreign-born people in the workforce has been steadily rising for decades, but dipped during the pandemic. That made last year's uptick look a bit more striking than it is, said Abraham Mosisa, a senior economist at the Bureau of Labor Statistics.
Still, this trend isn't going anywhere. The U.S. labor force participation rate of native-born men has been consistently decreasing, he pointed out. The rate for women has stagnated.
🧮 By the numbers: The number of foreign-born workers in the U.S. increased to 29.8 million in 2022, from 27.9 million the previous year — a jump of about 6%.
The number of native-born workers went from 133.2 million to 134.5 million — up barely 1%.
One key factor: A bigger share of the immigrant population is of working age (18-64), at 77%, according to the nonpartisan Migration Policy Institute (MPI). That compares with about 59% of the native-born population.
🖼️ The big picture: The relative size of the immigrant population has stayed flat over the past two decades.
🔎 Between the lines: Foreign-born workers weren't taking jobs from Americans. Despite a big increase in net immigration in 2022 (essentially catching up from the COVID slump), there were plenty of jobs to go around.
At times last year, there were actually two jobs available for every job-seeker. This year, the unemployment rate has continued to hover around a record low.
2. 🇲🇽 Next border crisis: Holding pattern in Mexico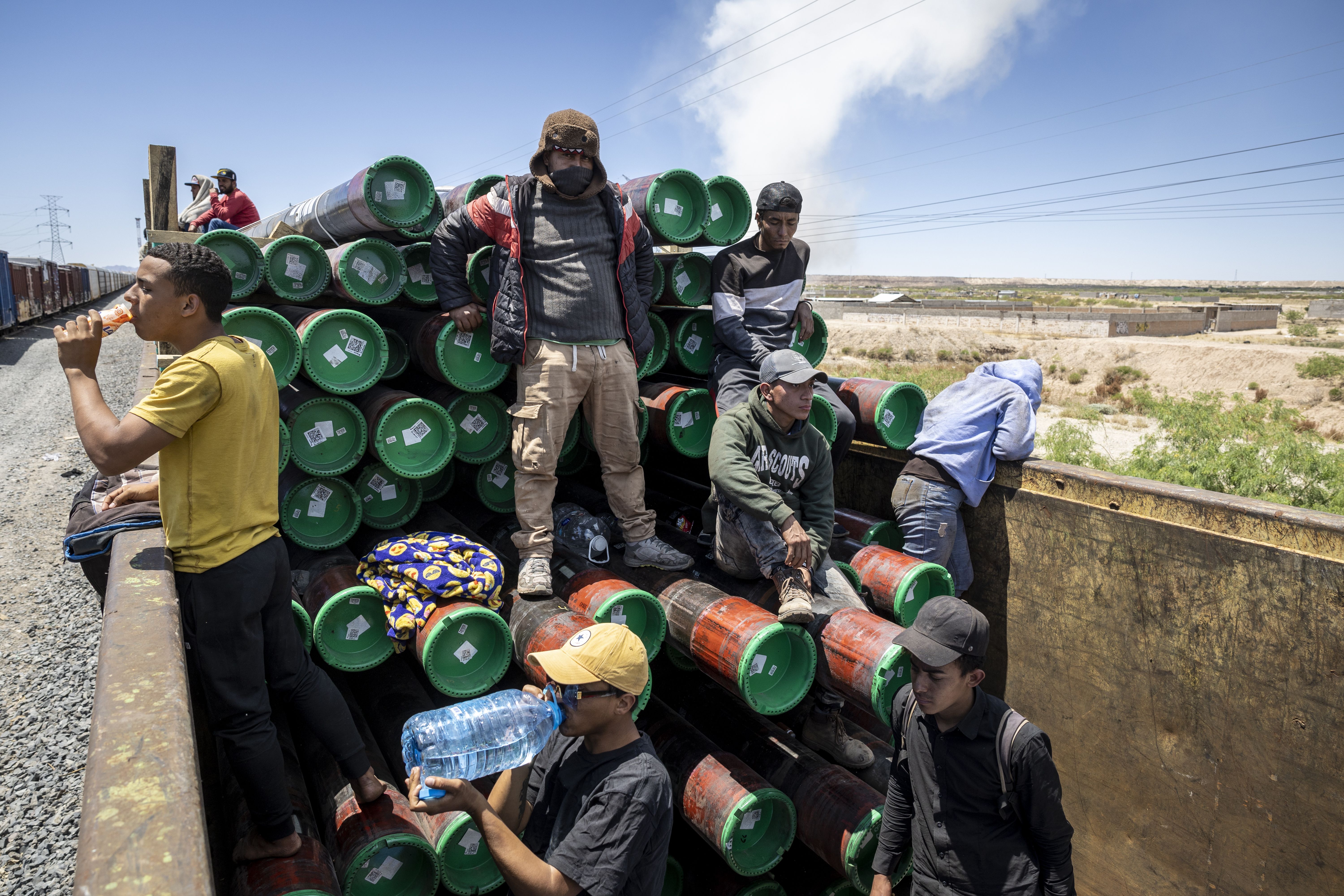 The U.S. side of the Southwest border is surprisingly quiet two weeks after President Biden's new limits on asylum took effect. But a backlog of tens of thousands of migrants threatens a humanitarian crisis on the Mexico side, Axios' Stef Kight reports.
Why it matters: Mexico's shelters are holding as much as six times their capacity. Makeshift camps continue to pop up all over. Intense summer heat is coming — and migrants hoping to enter the U.S. keep arriving from points south.
More than 25,000 migrants were still in shelters along the border and elsewhere in Mexico as of May 19, according to data collected by the U.N.'s International Organization for Migration (IOM).
Hundreds more have formed makeshift camps in Mexican cities along the border. Many others have rented apartments or found other temporary housing.
Crowding has strained local water and sanitation systems. And officials worry about health dangers posed by the coming heat.
Between the lines: Biden officials have touted a rapid decline in the number of migrants trying to illegally cross into the U.S. The number fell from a record 10,000+ crossings a day before the end of pandemic-era migration restrictions known as Title 42, to less than 4,000 shortly after.
But the masses U.S. officials have been tracking in northern Mexico as poised to cross into the United States haven't turned back — they're just in a holding pattern south of the border.
3. 🌴 Trump held "dress rehearsal" for raid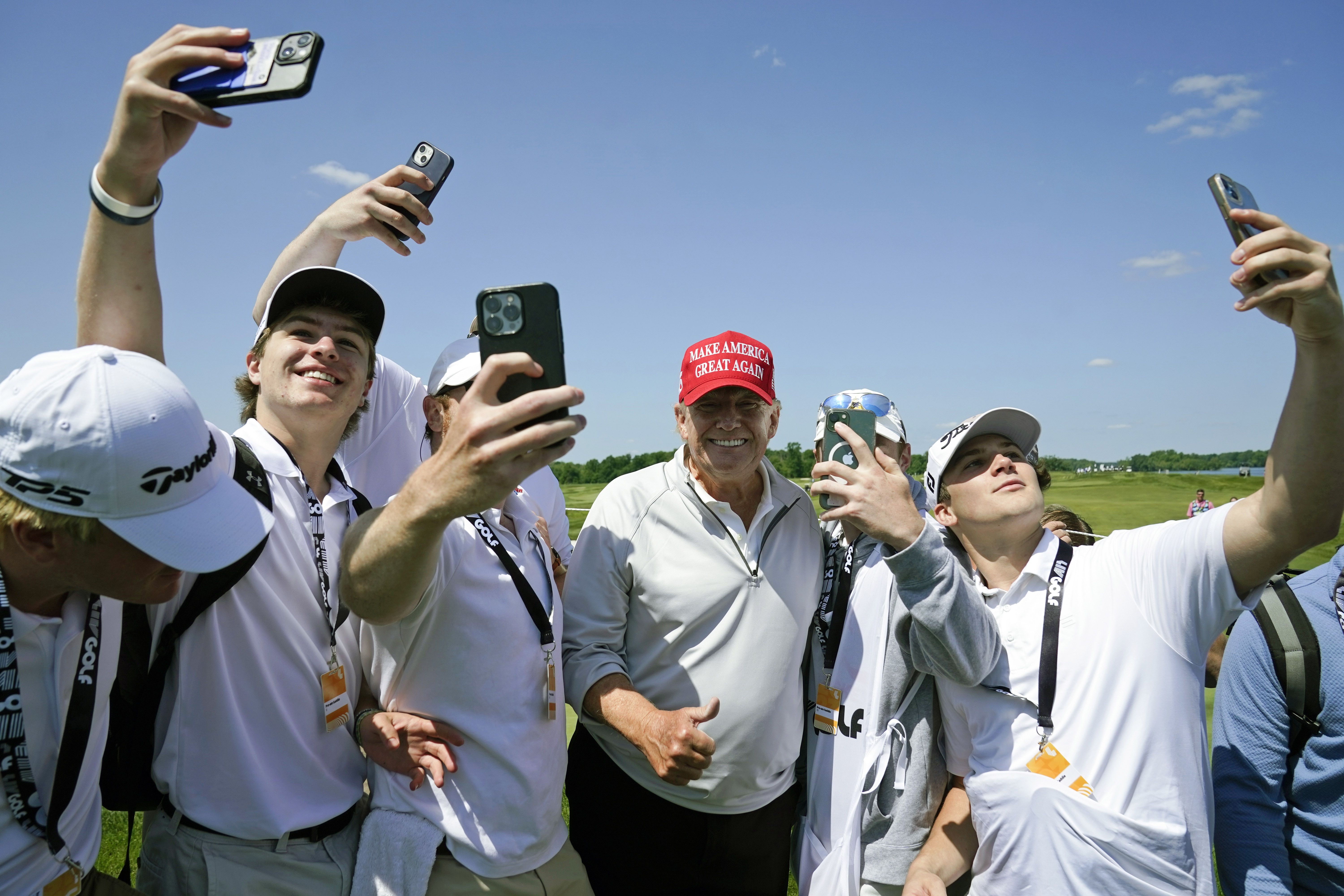 President Trump and aides carried out what prosecutors called a "dress rehearsal" at Mar-a-Lago for moving government documents he didn't want to return, The Washington Post reports.
During the episode, which occurred before Trump received a subpoena in May 2022, "Trump allegedly reviewed the contents of some, but not all, of the boxes containing classified material," The Post reports.
Why it matters: Federal prosecutors are compiling evidence of actions by Trump that they view as signs of obstruction as the federal government sought return of classified documents. The investigation appears to be winding down, with potential indictments to follow.
The day before a meeting with federal officials at Mar-a-Lago last year, a maintenance worker helped an aide — Walt Nauta, who was Trump's valet in the White House — move boxes into a storage room, the N.Y. Times reports:
A Trump spokesperson told Axios: "This is nothing more than a targeted, politically motivated witch hunt against President Trump that is concocted to meddle in an election and prevent the American people from returning him to the White House."
4. 📷 1,000 words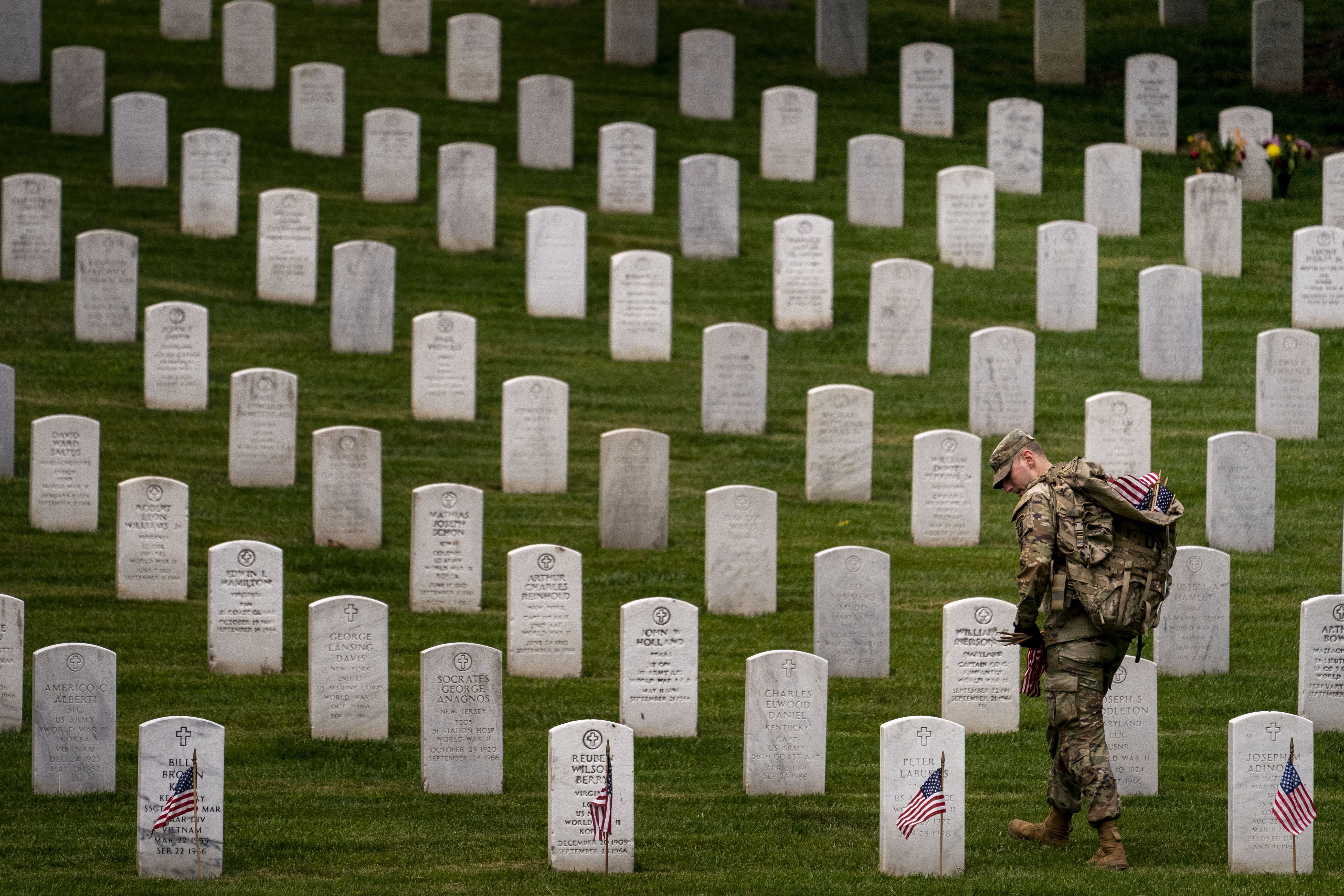 A member of the Army's 3rd U.S. Infantry Regiment — known as The Old Guard — places flags in front of each headstone during a "Flags-In" at Arlington National Cemetery yesterday, ahead of Memorial Day.
5. 🪄 Magical ways we'll use generative AI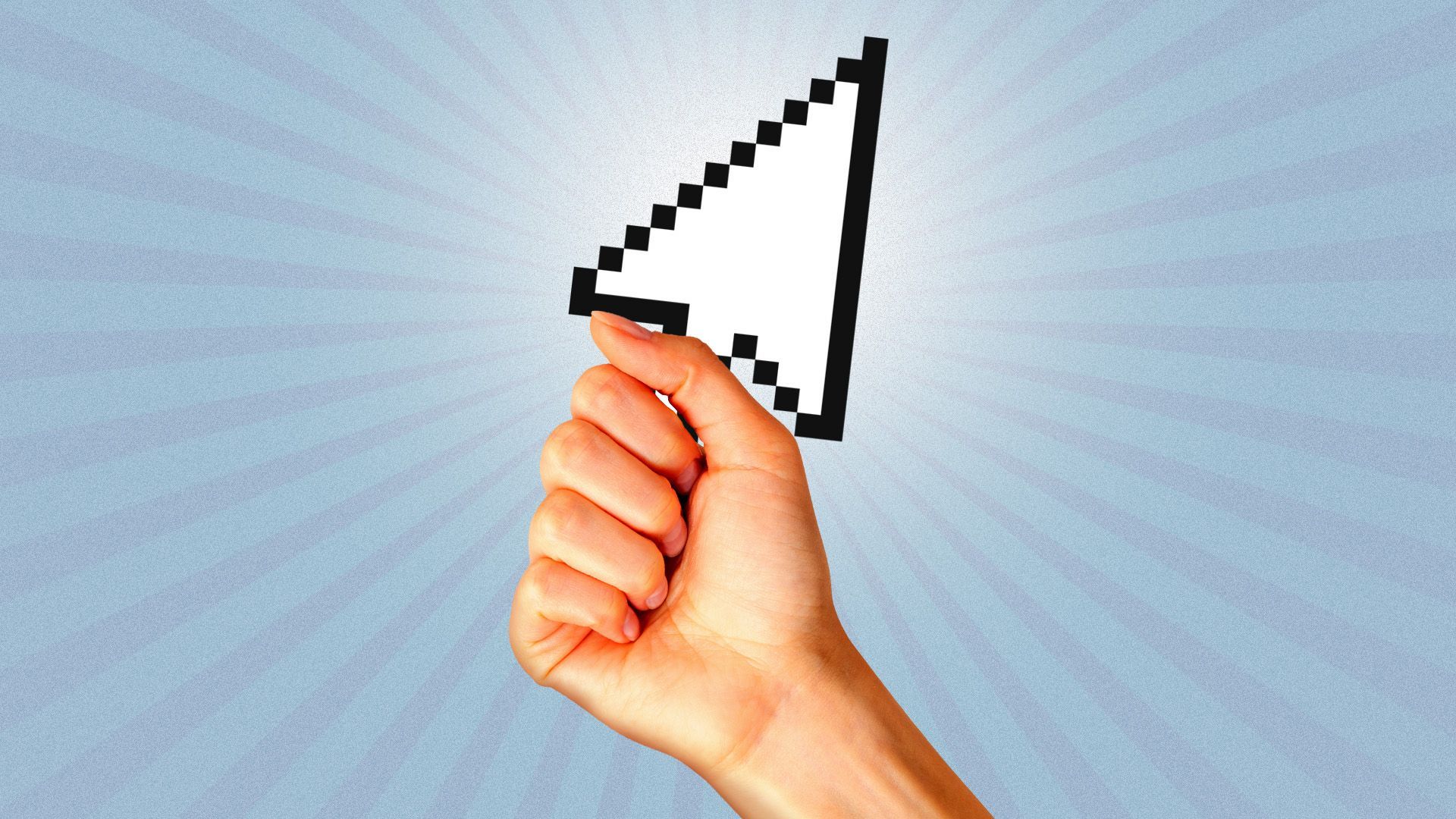 Every revolution in tech starts with a better way for normal humans to access computing power — from punch cards to the mouse to touchscreens. Chatbots are the next leap, Axios' Ina Fried and Scott Rosenberg write.
Why it matters: A big reason the tech world is so giddy over generative AI is that ChatGPT's conversational fluency helps bring digital powers to everyday users.
🦾 What's happening: You'll be able to tell your chatbot to clean up your inbox, change your system settings or connect to a printer.
You won't have to know how to do those things yourself. But that also means individual users may end up with less skill and less direct control.
🔬 Zoom in: A number of big players are already using the power of large language models to allow chat-style interaction with their software:
Microsoft this week unveiled a Windows Copilot, which adds a side pane where users can both summon the AI-powered Bing search engine.
Adobe announced a generative fill tool for Photoshop that lets people give "descriptive commands": Put a mountain here or remove this object.
📎 Context: Tech companies have talked for years about natural-language interfaces. Back in the late 1990s, Clippy used to pop up in Word when it looked like you were writing a letter or resume and might need help.
It's only now that computers seem poised to speak our language, rather than humans having to "speak computer."
🧠 Reality check: For now, the empty chat window is something of a cipher. It doesn't give you much indication of what it can do or how to use it. And there's no easy way to poke around and get a sense of its capabilities.
6. 🐊 Back on the horse: DeSantis raises $8m in 24 hours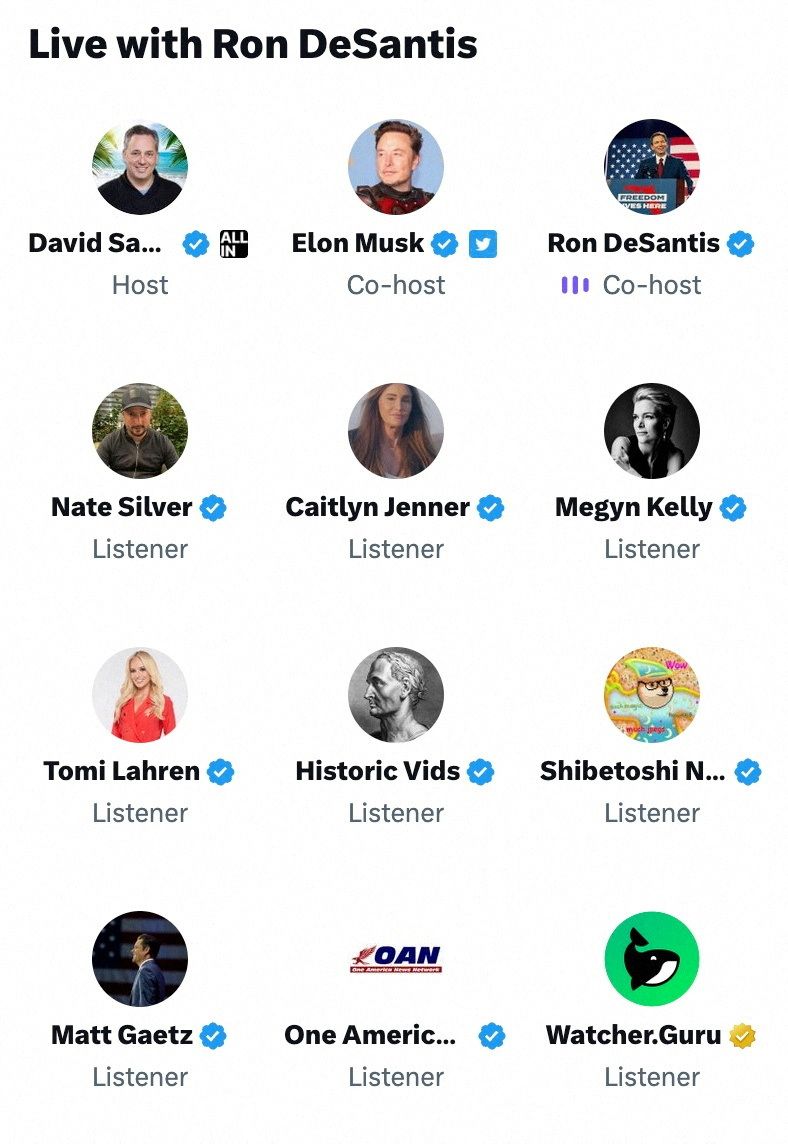 Florida Gov. Ron DeSantis (R) raked in $8.2 million in the 24 hours following his glitchy presidential announcement. The campaign dubbed it: "Our Great American Comeback!"
Why it matters: The huge sum cements his standing as the top Republican rival to former President Trump, who brought in $9.5 million in the six weeks following his 2024 announcement, the N.Y. Times notes.
7. 🔋 Tesla opens Superchargers to Ford EVs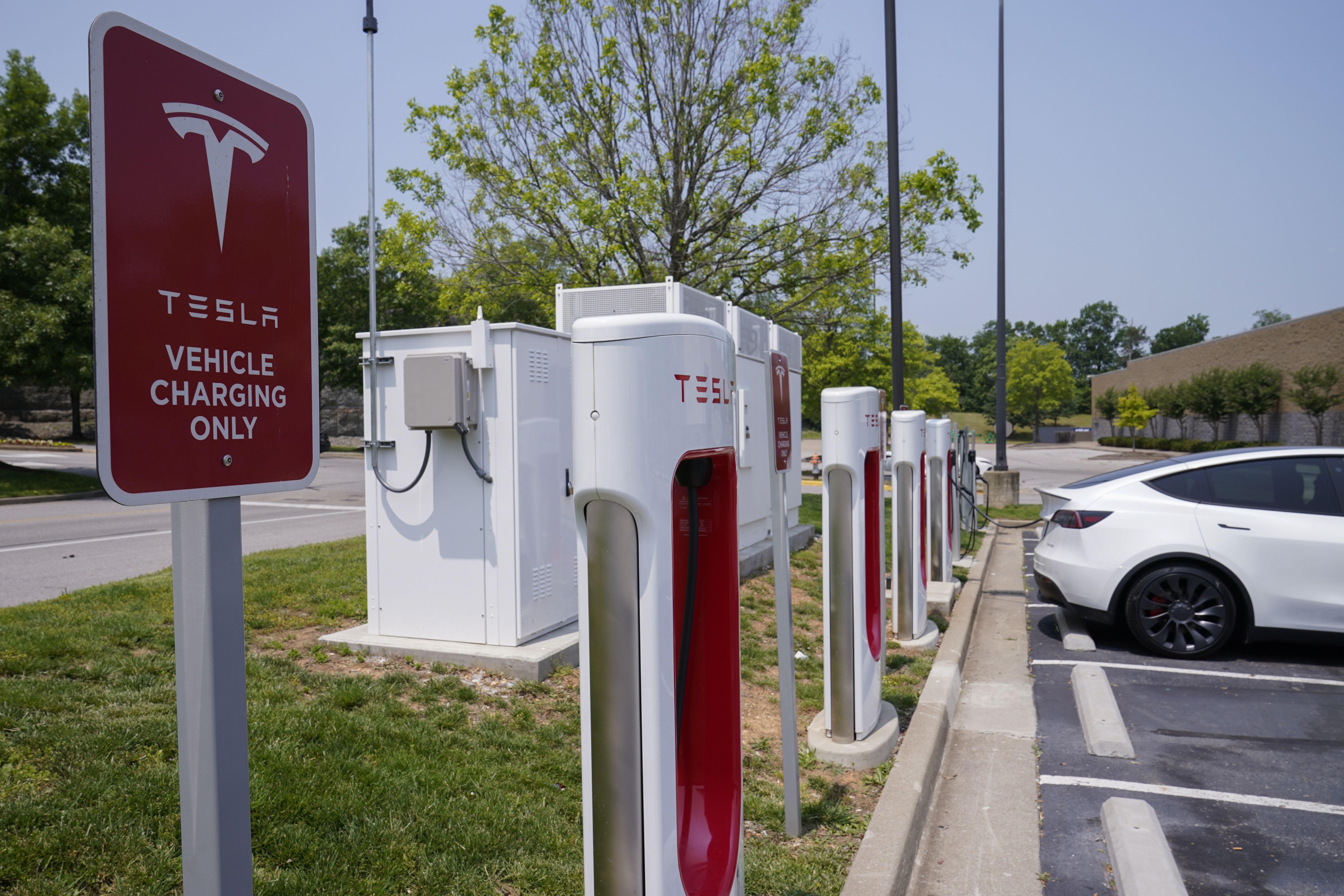 Ford electric vehicle owners will get access to Tesla Superchargers, in a new partnership that appears likely to accelerate adoption of Tesla's charging setup, Axios' Joann Muller and Nathan Bomey report.
Tesla's plug is proprietary; other EVs use a different design.
Why it matters: Charging access is crucial to speeding EV adoption. Tesla has the largest charger network, but it has been open only to Tesla drivers.
Tesla CEO Elon Musk and Ford CEO Jim Farley made the announcement yesterday during a live Twitter Spaces discussion.
Ford is encouraging other automakers and equipment suppliers to adopt Tesla's charger as the industry standard.
How it works: Starting early next year, drivers of Ford Mustang Mach-E, F-150 Lightning and E-Transit will be able to access Tesla Superchargers via an adapter that Musk said will cost "in the hundreds of dollars."
8. 🍔 1 fun thing: Custom ketchup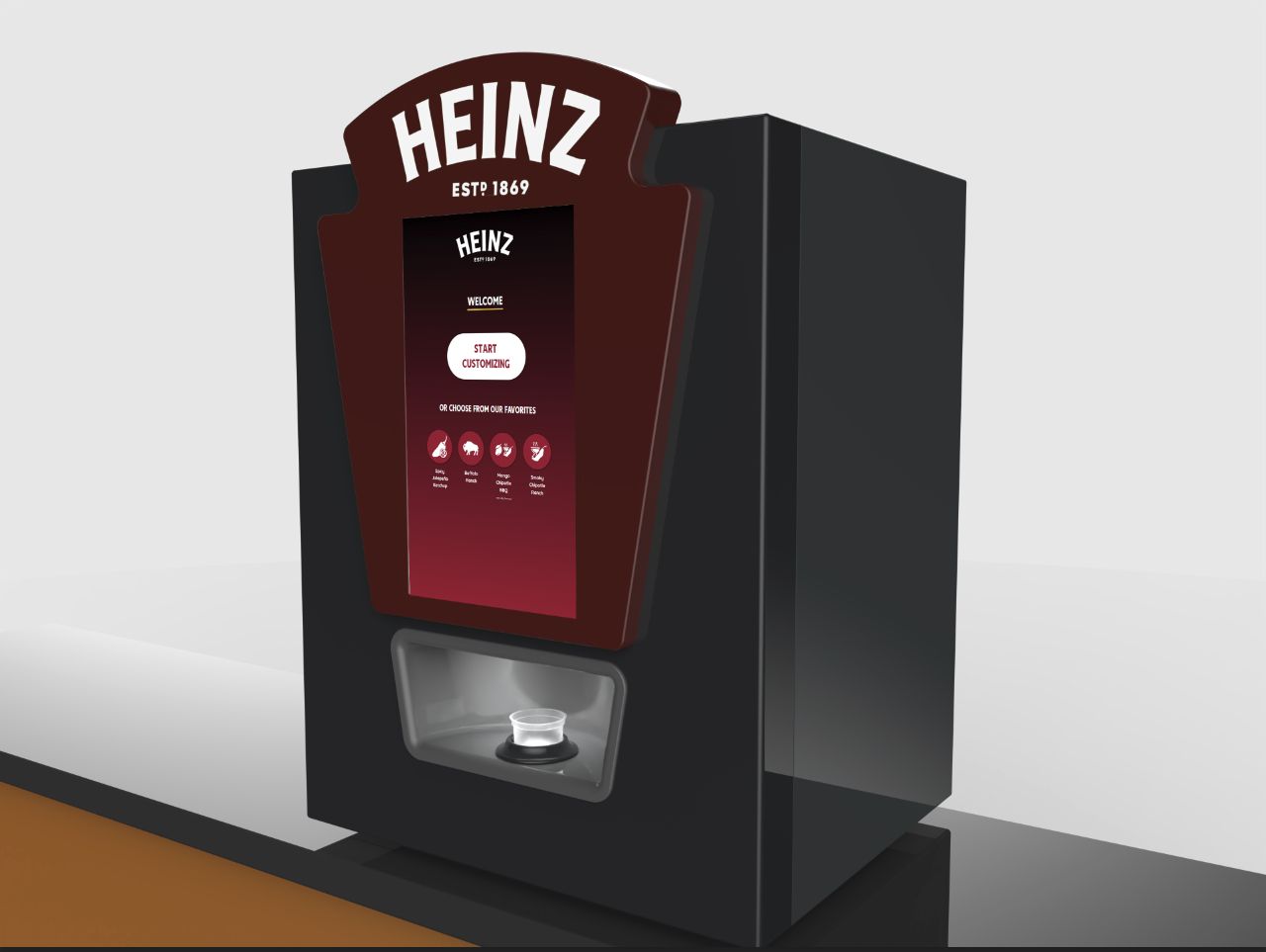 Want intense mango ... and a touch of jalapeño ... in your steak sauce?
A new machine from Kraft Heinz lets you mix custom ketchup (and other condiments) the way we do sodas at Coca-Cola Freestyle dispensers, Jennifer A. Kingson writes for Axios What's Next.
Why it matters: Concocting a food or drink at a machine like this is fun — and gives lots of data to the manufacturer, which can create products that reflect popular flavor combos.
The company views the machine as a "real-time insight generator" that'll help it glean the combos people crave.
🍟 How it works: First, pick your base sauce — ketchup, ranch, 57 Sauce or BBQ sauce.
Then add an "enhancer" — jalapeño, smoky chipotle, buffalo or mango — and specify an "intensity level" (low, medium, high).
Or go wild and add lots of flavors.
🔮 What's next: Kraft Heinz plans to pilot the Remix at restaurants in late 2023 or early 2024, but won't say which ones.
The bottom line: Expect more food and drink machines that let you riff on your fave products.