Axios AM
August 24, 2021
Good Tuesday morning! Smart Brevity™ count: 1,457 words ... 5½ minutes. Edited by Fadel Allassan.
🚨Bulletin: CIA Director Bill Burns met secretly in Kabul yesterday with the Taliban's de facto leader, Abdul Ghani Baradar, The Washington Post reports.
1 big thing — "A living hell": Leaked email describes Afghan refugee conditions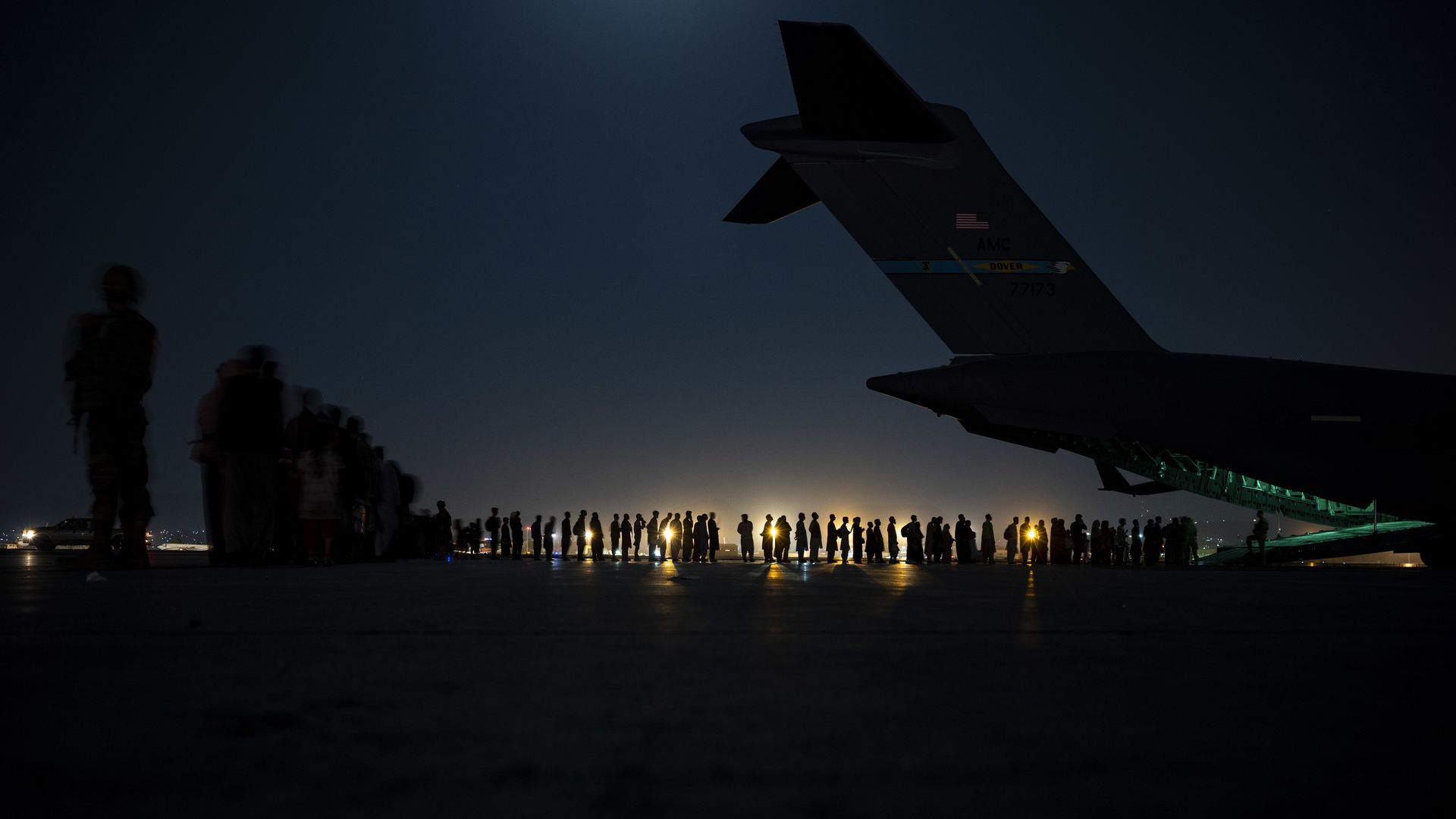 Shortly before 8 a.m. last Friday, an official at U.S. Central Command sent a searing wake-up call to colleagues:
The sweltering Qatar air base where the Biden administration is housing thousands of Afghan evacuees was awash with loose feces and urine and a rat infestation, according to internal emails shared with Axios' Jonathan Swan, Hans Nichols and Glen Johnson.
Why it matters: The email highlights the despair inside the federal government and some elements of the administration at the handling of the Afghanistan withdrawal.
President Biden faces intense criticism for failing to secure safe passage to the airport in Kabul or guarantee flights out for thousands of Afghans targeted by the Taliban.
But the account of conditions at Al Udeid Air Base in Doha shows how the U.S. was unprepared to receive thousands of desperate Afghans in a safe and sanitary environment.
"We recognize this is a challenging and difficult situation for these vulnerable individuals and families, and we remain committed to providing a secure, safe and sanitary environment," said Navy Capt. William Urban, a spokesperson for U.S. Central Command.
"It has been challenging to keep up with the flow, but we have made progress in caring for and safeguarding these vulnerable individuals and in getting them moving onward," Urban told Axios.
The email by supervisory special agent Colin Sullivan — with subject line "Dire conditions at Doha" — went to officials at the State Department and the Pentagon. It described "a life-threatening humanitarian disaster … that I want to make sure all of you are fully tracking."
"While not in any way downplaying the conditions in Kabul nor the conditions the Afghanis [sic] are escaping from, the current conditions in Doha are of our own doing."
The Pentagon told Axios it has taken concrete steps to improve conditions on the ground, including installing more than 100 toilets and offering 7,000 traditional Afghan meals, three times a day.
A State Department spokesperson said: "We are working quickly to alleviate bottlenecks and are surging consular personnel in Qatar, in addition to expediting manifesting, to alleviate current conditions."
Yesterday, "more than 3,700 individuals were transported to follow-on destinations in the United States, Germany and Italy," said the spokesperson. "Our goal is to process them for onward destinations within a few days of arrival."
Part 2 below ... Share this story.
2. Part 2: "Hangar update. They now have a rat problem"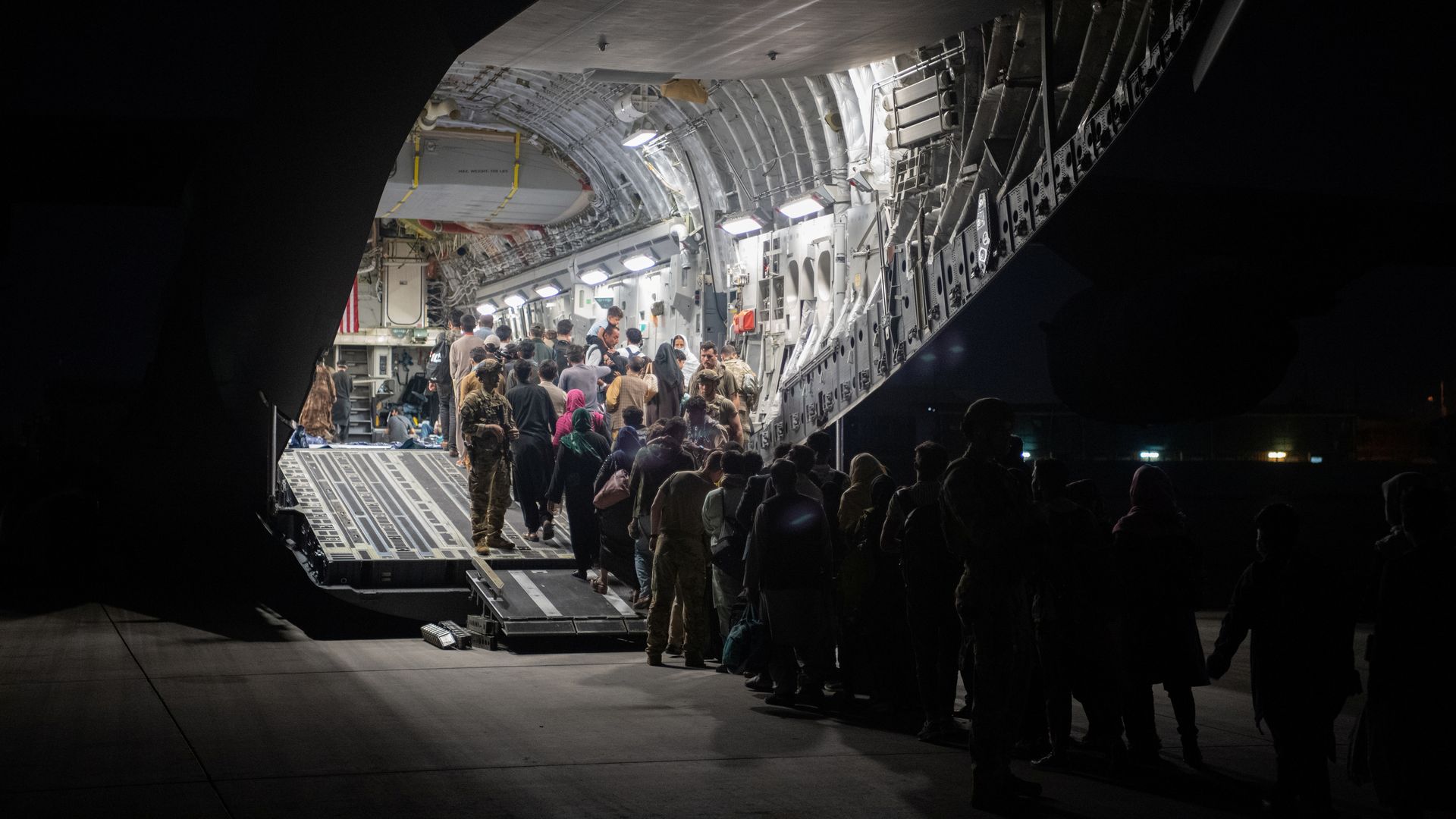 The State Department did little to advise the Defense Department about how to build appropriate facilities to house thousands of Afghan refugees, according to the U.S. government official who read out the emails to Axios.
The official said U.S. Central Command was doing the best it could under appalling conditions and inadequate forethought and contingency planning from the State Department and White House, report Jonathan Swan, Hans Nichols and Glen Johnson.
The White House has touted the overall evacuation effort, drawing attention to a growing tally of daily flights and an accelerating pace of evacuations.
In his email, Colin Sullivan — a veteran member of the State Department's Diplomatic Security Service now serving as a liaison to U.S. Central Command — shared what he said were "excerpts from Doha Embassy staff communications" about conditions at the Al Udeid base.
"A humid day today. Where the Afghans are housed is a living hell. Trash, urine, fecal matter, spilled liquids and vomit cover the floors."
"I spent an hour in there picking up trash ... almost suffocated."
"Another flight arrived and there's no resources to solve the sanitation problem."
"These human beings are in a living nightmare."
"No A/C."
"We're in the middle of humanitarian crises [sic] that compounds itself with every flight that lands in Doha."
"Hangar update. They now have a rat problem."
The big picture: Al Udeid is a major military airport in a country that extends like a thumb from Saudi Arabia into the central Persian Gulf.
Along with Kuwait, Al Udeid provides the closest staging area to Afghanistan both to import U.S. troops securing Kabul's airport and to export U.S. citizens and evacuees fleeing the country.
An official familiar with the flights and the airfield in Qatar told Axios the hangars at Al Udeid have no air conditioning, only large fans and evaporative "swamp coolers."
"It's brutally hot," the official said. "The base is in the middle of a desert. There's nothing around it."
"There's a reason they're not holding the World Cup in the middle of the summer there." The 2022 World Cup is being held in Doha — but in November.
The weather forecast there called for a high of 103°F today, climbing to 107°F tomorrow.
Go deeper: The Washington Post posted a video from inside the Doha hangar.
3. House mods clash with leaders on Biden agenda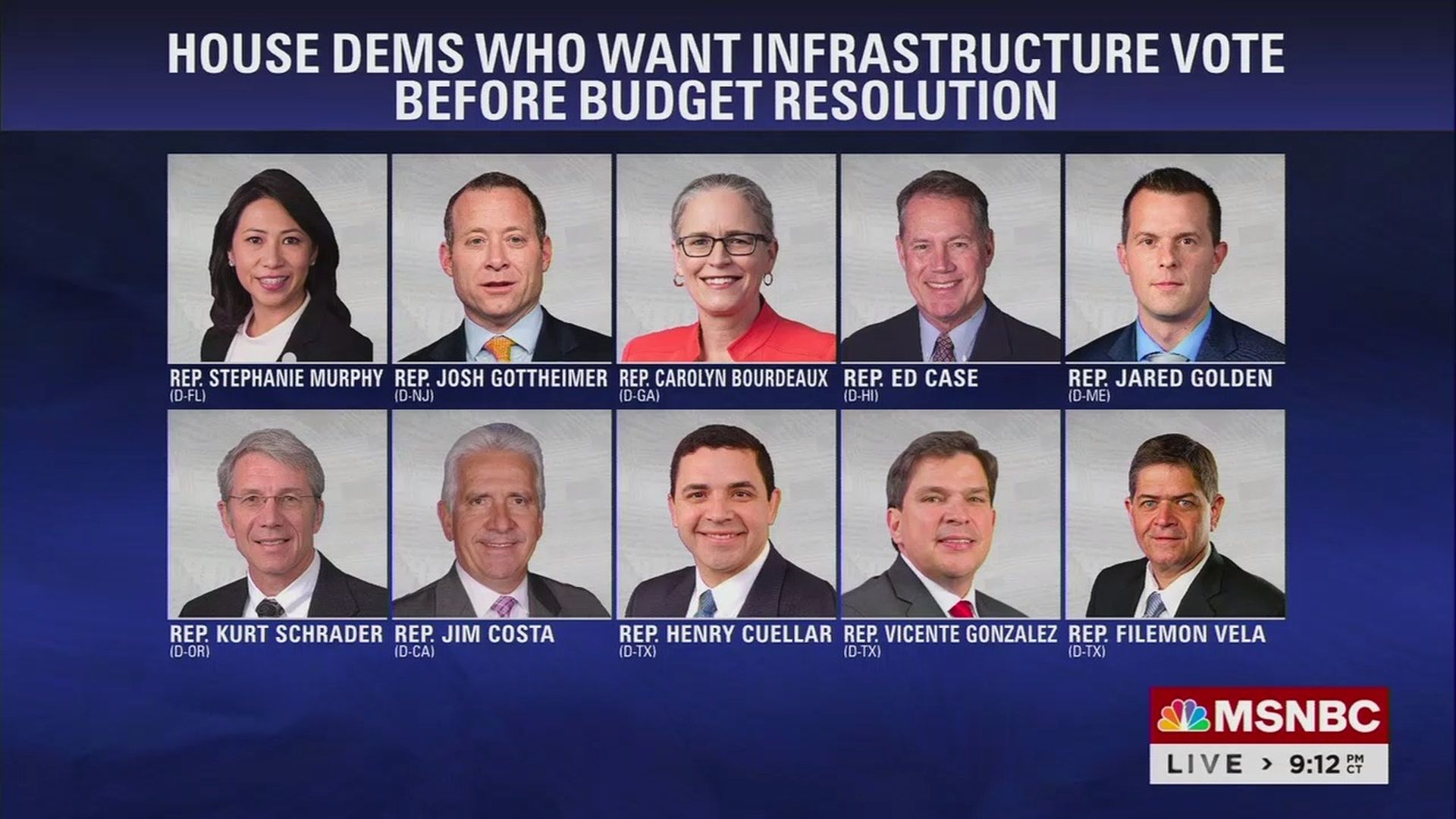 House Democratic leaders negotiated overnight with a group of 10 moderates who are withholding votes on President Biden's $3.5 trillion budget package.
The moderates are insisting first on passage of his infrastructure bill.
"It's a game of chicken," House Budget Chair John Yarmuth (D-Ky.) told MSNBC's Lawrence O'Donnell.
Yarmuth called the physical infrastructure bill "the easy part — that's the bipartisan part."
4. The new New York gov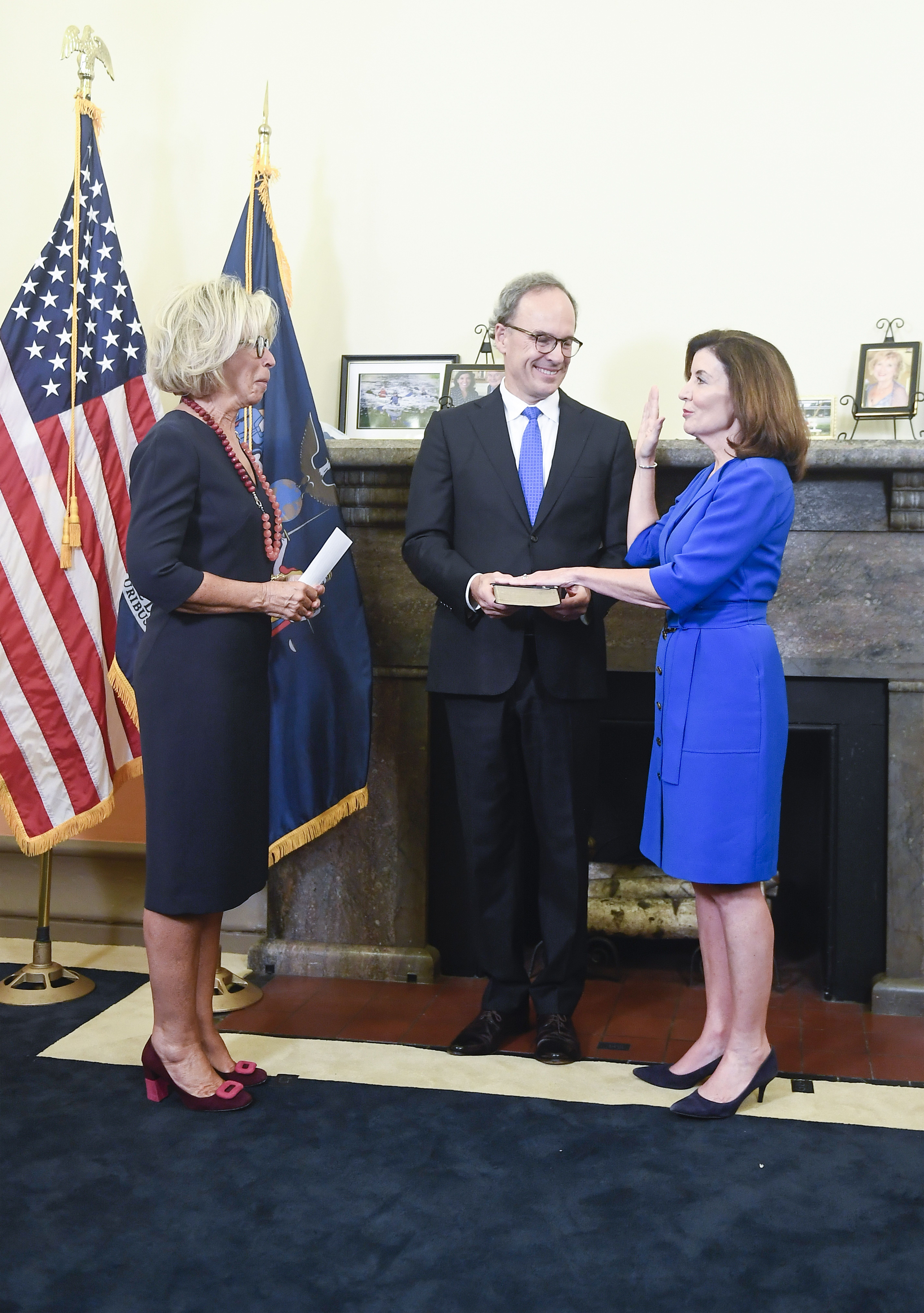 At midnight, Lt. Gov. Kathy Hochul (D) was sworn in as New York governor by Court of Appeals Chief Judge Janet DiFiore, on a Bible held by her husband, Bill Hochul, in the Red Room at the state Capitol.
Hochul, from Buffalo, is the Empire State's 57th governor, and the first woman to hold the office.
Hochul announced yesterday that her top two aides will be women, the N.Y. Times reports (subscription):
Karen Persichilli Keogh, known in political circles as "KPK," will become secretary to the governor, succeeding Melissa DeRosa. DeRosa tweeted: At 19, Karen helped get me my first internship w @HillaryClinton & I've looked up to her ever since."
Elizabeth Fine will be the governor's counsel.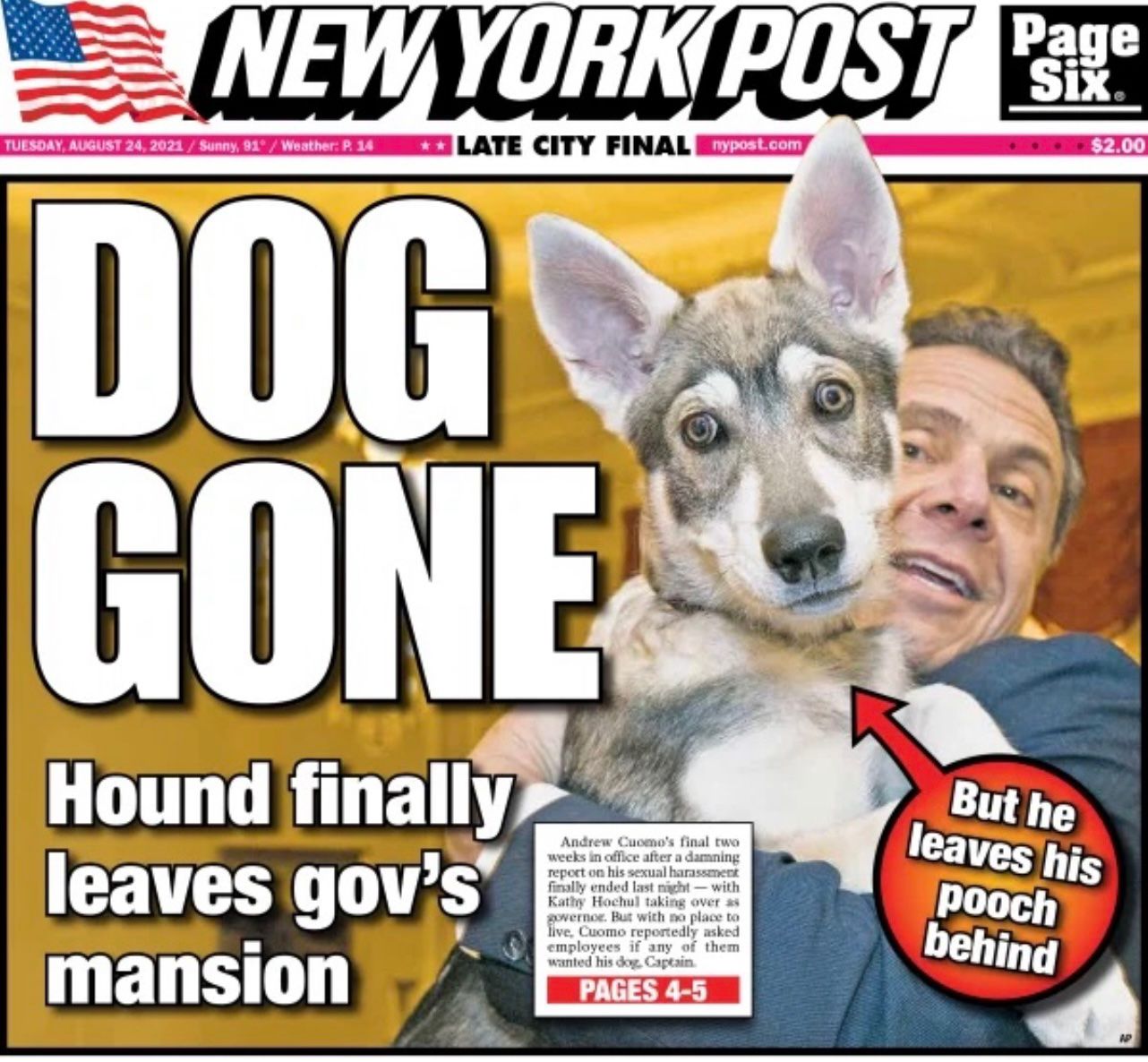 🐕 The most popular story on the Albany Times Union site (subscription): "Cuomo's dog Captain left at mansion after governor departed."
New York Magazine headlined: "Coldhearted Cuomo Ditches His Dog at Governor's Mansion."
5. Asteroid science enters new age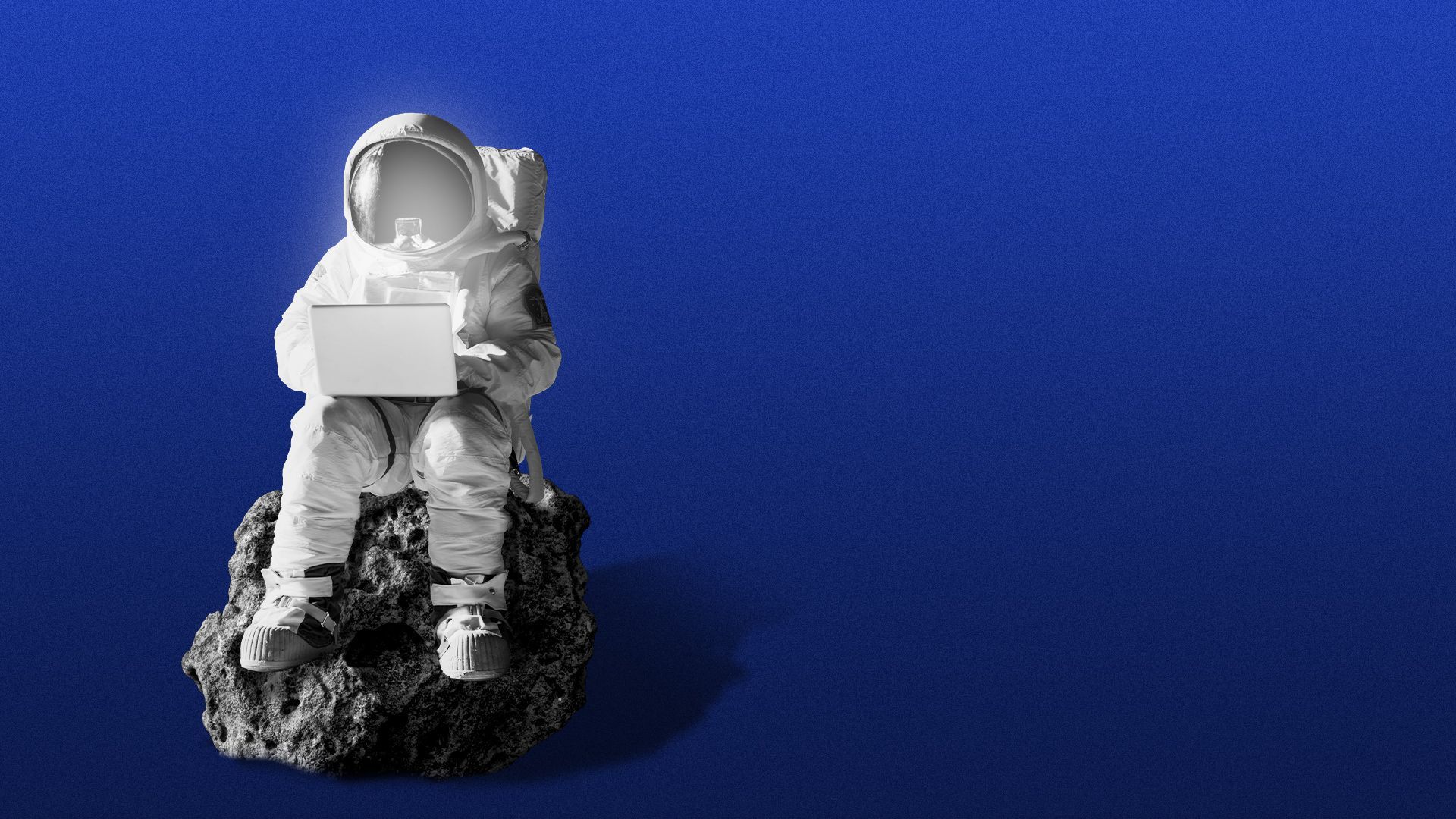 Scientists are getting exciting answers from asteroids — a key to how planets formed from a roiling mass of gas and dust orbiting the Sun billions of years ago, Axios Space author Miriam Kramer reports.
Researchers have been studying asteroids for decades, but current missions will deliver to Earth some of the first direct samples from asteroids, allowing scientists to study them with high-powered instruments on the ground.
A new crop of missions is expected to further change how scientists understand these strange objects.
6. First look: Weighing 20 years of war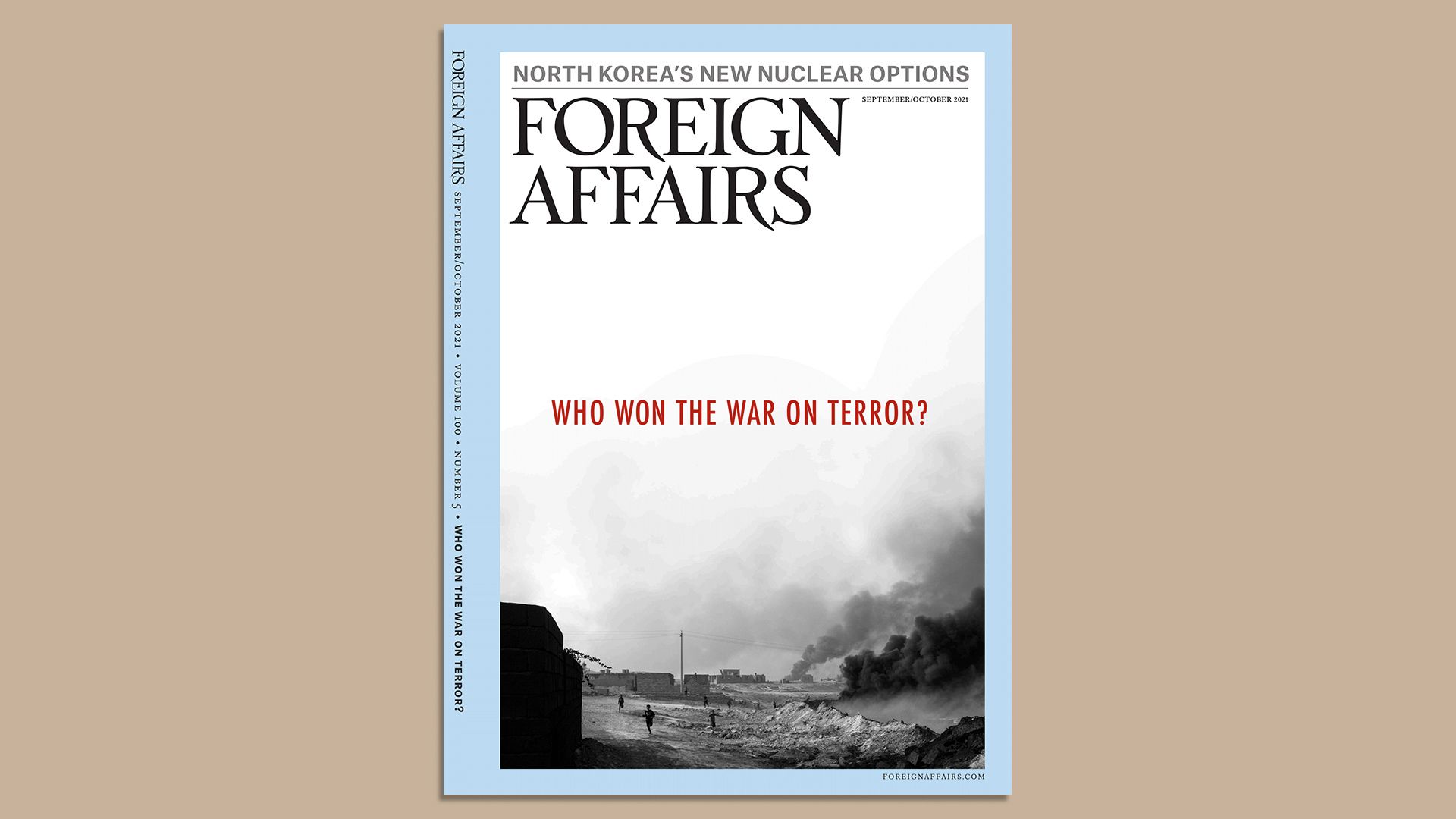 Timely package in the forthcoming issue of Foreign Affairs ... For the past two decades, "pursuing victory in the 'war on terror' would serve as the central fixation of American foreign policy," editor Daniel Kurtz-Phelan writes:
Yet even as the United States invaded two countries and launched drone strikes in others, as governments around the world erected vast security structures and attackers plotted with mixed success to evade them, as jihadi groups rose and fell and rose again, a basic question was never answered: What would it mean to "win"?
7. Sex workers sound off on OnlyFans ban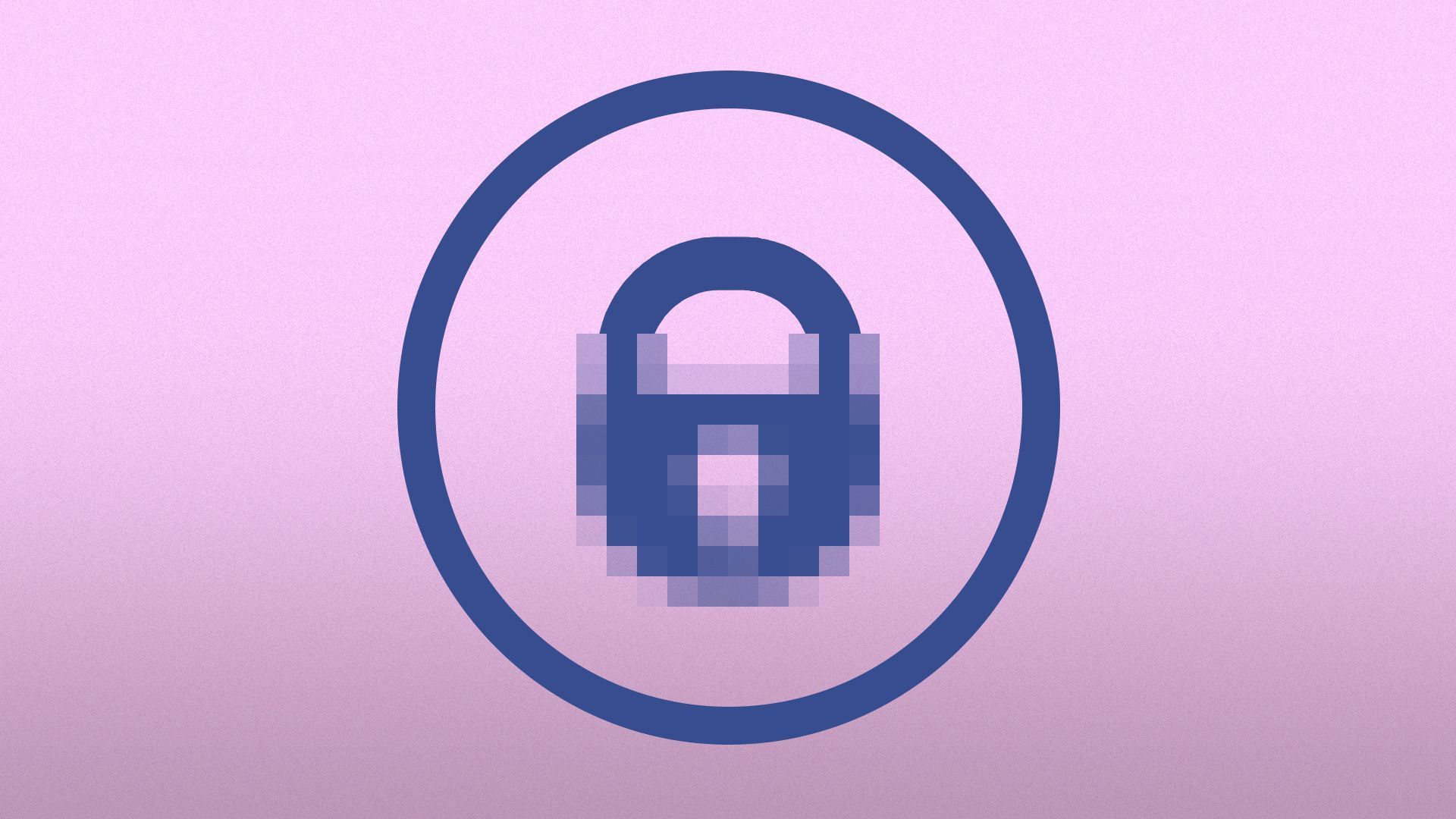 Last week's decision by OnlyFans to ban "sexually explicit" content has sparked panic among the sex workers who made it so popular, Axios Pro Rata author Dan Primack writes.
Some sex workers tell Axios they made long-term financial commitments, including mortgages, based on the presumption that they'd continue being able to post via OnlyFans.
Erin Ashford is a top OnlyFans model who amassed thousands of paying subscribers since first joining the site two years ago.
"There are six families depending on the paycheck I give them every other week," she said.
OnlyFans said it imposed the ban at the request of its "banking and payout partners," but declined to answer further questions.
8. 1 stage thing: Broadway's New Deal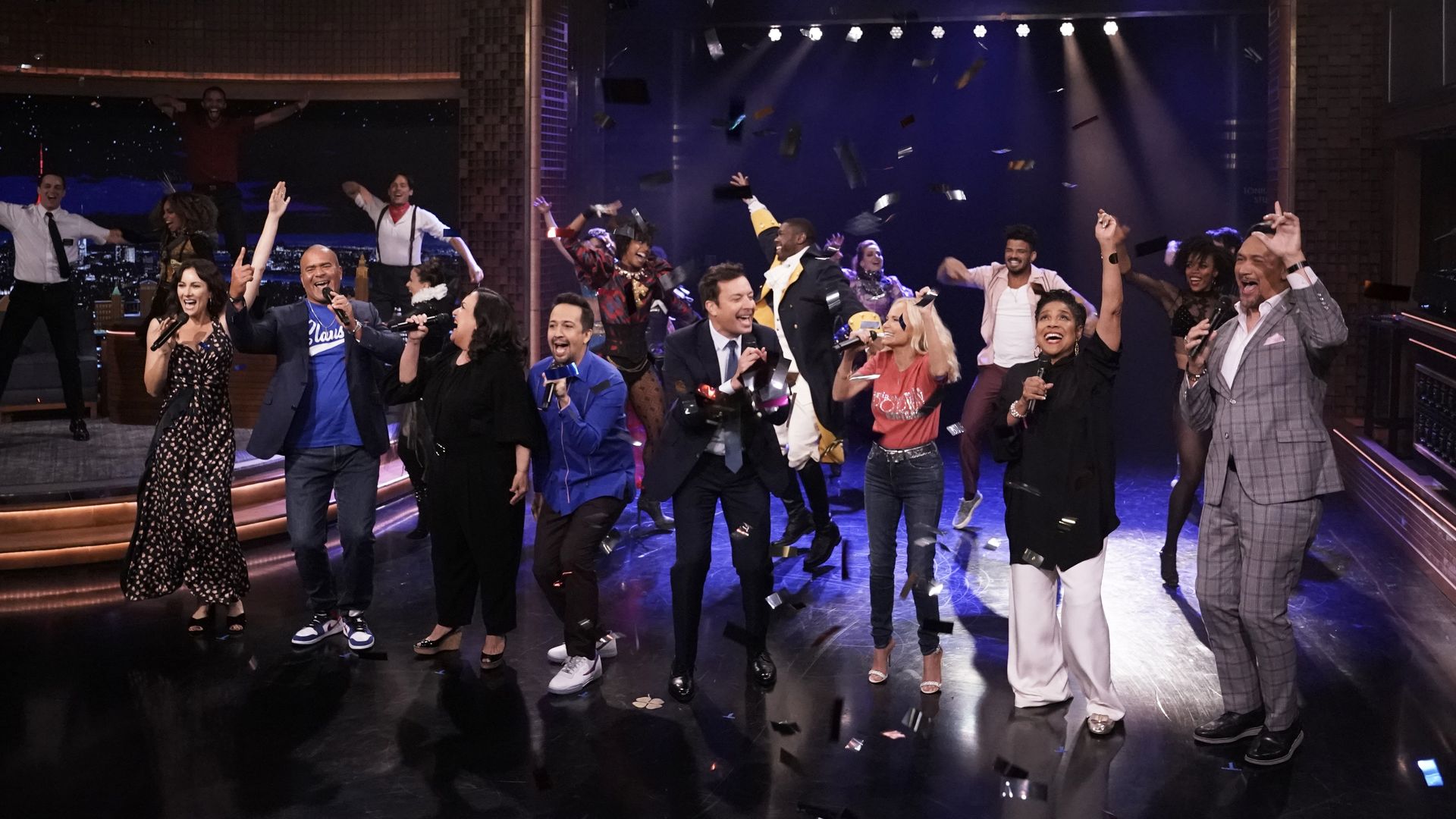 Theater owners, producers, union leaders, creators and casting directors have hammered out commitments for the theater industry to promote equity, diversity, inclusion and accessibility, AP's Mark Kennedy reports.
The New Deal for Broadway includes artists with visual disabilities being offered Braille audition materials.
Producers "commit to hiring creative talent from historically excluded and underrepresented groups ... on every new creative team, regardless of the subject matter of the show."
By the numbers: According to an annual study, "The Visibility Report: Racial Representation on NYC Stages," nearly 80% of Broadway and off-Broadway show writers were white, as were 85.5% of directors during the 2017-18 season, the latest time frame analyzed.
📬 Invite your friends, family and colleagues to sign up here for Axios AM and Axios PM.