Axios AM
March 13, 2023
Good Monday morning. Smart Brevity™ count: 1,492 words ... 5½ minutes. Edited by Noah Bressner.
😮‍💨 1 big thing: The next risk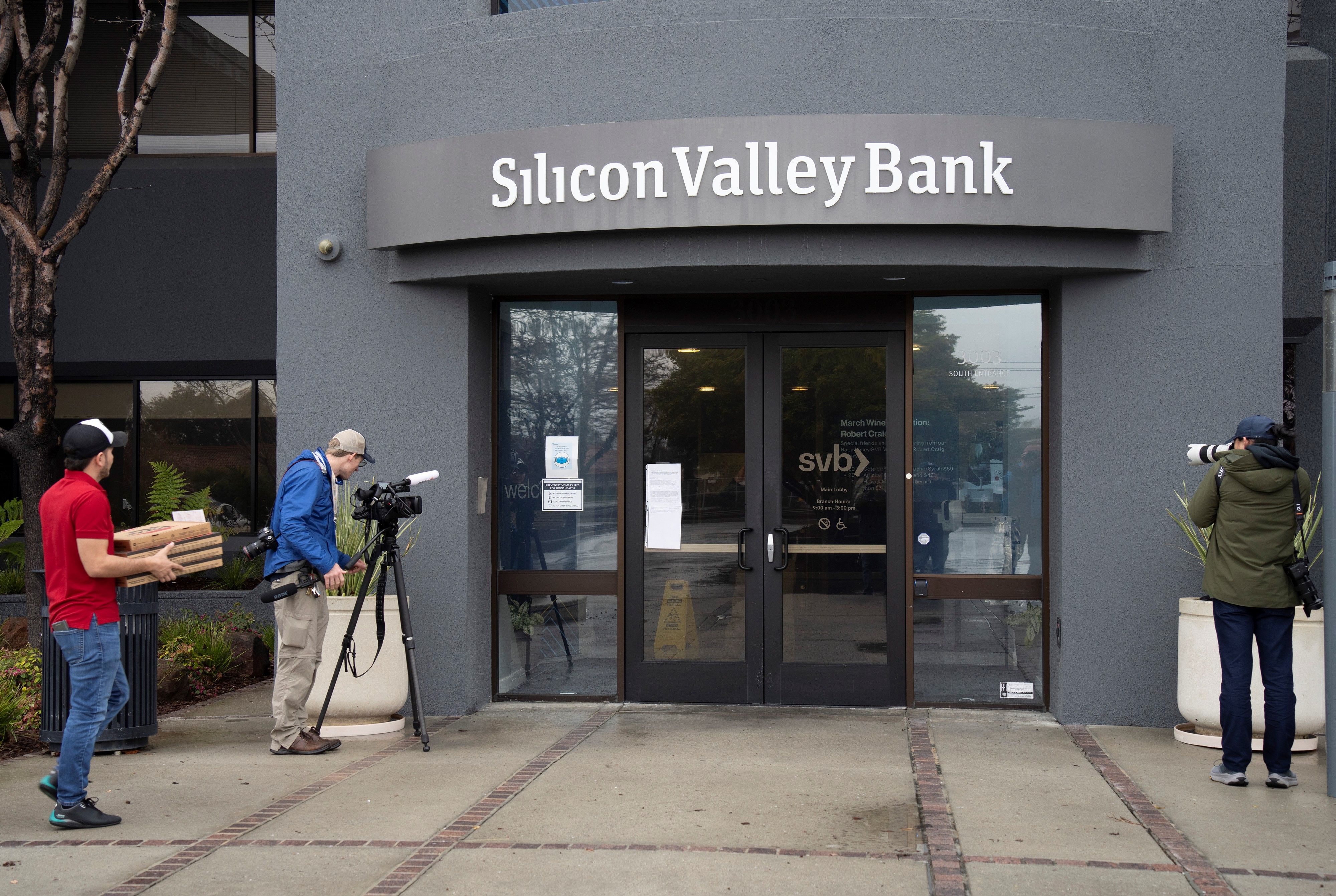 Federal banking regulators took aggressive actions aimed at preventing depositors in failed Silicon Valley Bank from losing money — and at preventing a nationwide run on the banking system, Axios' Neil Irwin and Courtenay Brown report.
Treasury, the FDIC and the Fed, citing "systemic risk" — under which the agencies can take extraordinary actions — said FDIC insurance funds will be used to prevent depositors from losing money.
Why it matters: If people and businesses rush to pull money from small- and medium-size banks, the U.S. could face cascading bank failures and potentially a broad financial crisis.
President Biden, who'll speak today on maintaining "a resilient banking system," said in a statement:
"I am firmly committed to holding those responsible for this mess fully accountable and to continuing our efforts to strengthen oversight and regulation of larger banks so that we are not in this position again."
🔮 The next risk: The government is saying it won't let bank depositors take losses — which can incentivize risky bank behavior.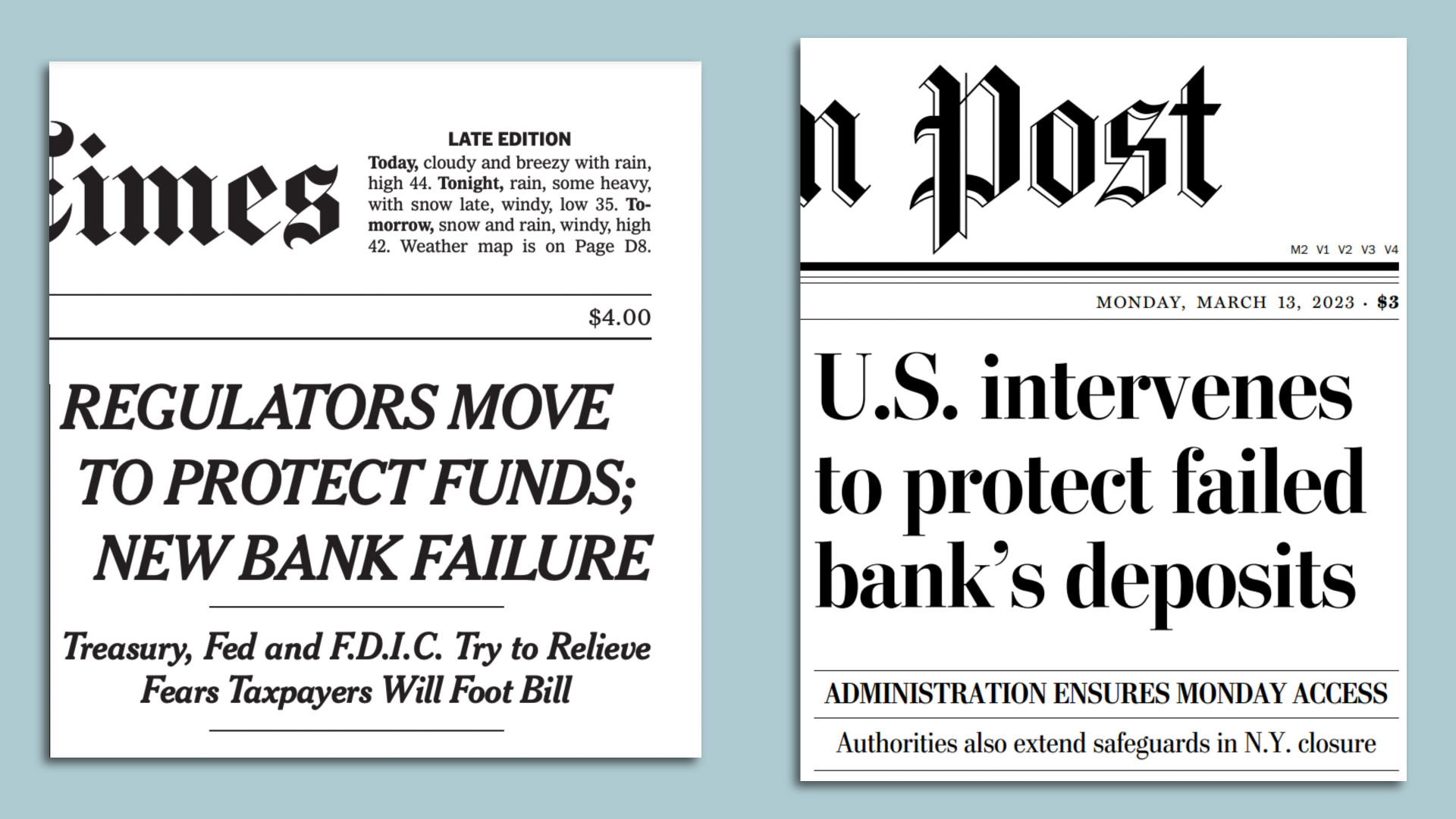 ⚡ The latest: New York-based Signature Bank, once known as one of the most crypto-friendly institutions on Wall Street, was shut down by regulators last night.
👀 Barney Frank — the former Democratic congressman from Massachusetts, and Dodd-Frank namesake — is on Signature's board.
Signature's collapse comes after last week's failure of crypto bank Silvergate. (Go deeper)
First Republic — an SVB rival that many felt could be next to face a bank run — shored up its finances via JPMorgan Chase. (Go deeper)
🔎 Between the lines: The Biden administration is keen that the announcement not be seen as a "bailout" — one of the more toxic concepts to the American electorate, Axios Markets co-author Matt Phillips writes.
"The banks, equity and bondholders are being wiped out," a senior Treasury Department official said on a call with reporters. "They took a risk as the owners of these securities, they will take the losses."
2. 💡 Axios experts: Behind the scenes
I asked the constellation of Axios experts what this weekend was like in their worlds:
Hope King, co-author of Axios Closer, on the viral panic: There's schadenfreude from many people — happy to see what they perceive as Silicon Valley elites getting hit.
Simultaneously, individual founders are sharing stories about scrambling to meet payroll.
What to watch: Whether any backlash rises to the level of Occupy Wall Street if sentiment contagion (hard to undo) twists the federal response to "bailout."
Hans Nichols with the White House view: This was the first economic test for President Biden's new team, including Chief of Staff Jeff Zients and National Economic Council director Lael Brainard.
But everyone wanted to make it clear that Treasury, not the White House, was taking the lead.
The goal: Insulate the president from political recriminations.
Another key administration objective: Emphasize that taxpayers aren't on the hook for bailing out depositors.
💰 Dan Primack with the view from venture-capital investors: Optimistically frantic.
They believed the U.S. government would likely figure things out by this morning — but didn't take it for granted.
That meant advising companies to diversify assets ... and trying to spur political action through any channel possible (even if only Twitter).
Kia Kokalitcheva, author of Axios Pro Rata Weekend, with the view from the startup world (filing from South by Southwest in Austin): It's been a hectic few days of scrambling for backup plans.
So they were contacting other banks, payroll processors, services offering emergency advances — and checking with investors for loans.
Felix Salmon, Slacking from New York: The classic Nassim Taleb advice of "just go to sleep and wake up on Monday morning" would have worked out very well.
Neil Irwin, co-author of Axios Macro, with the Fed view: The whole reason we were created 110 years ago was to serve as the lender of last resort to American banks.
We just can't let a series of bank runs happen here. So we'll burn the midnight oil all weekend.
We'll go back to emergency lending authorities we already used — controversially but to great effect — in 2008 and 2020, and put our limitless ability to print money on the line to make sure to keep those runs from happening.
We'll deal with the long-term consequences, um, later.
3. 🐘 Up next: Populist uprising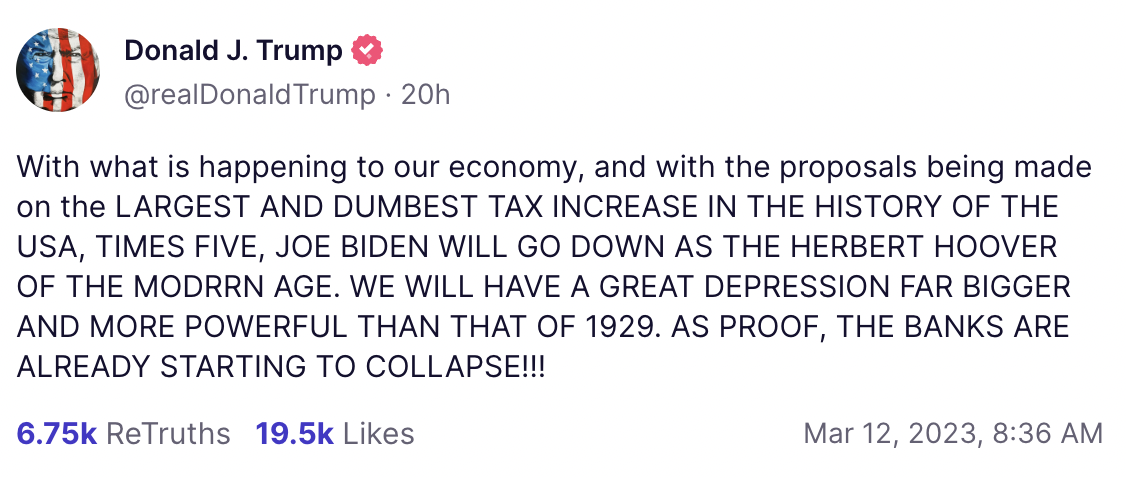 President Biden's response to the Silicon Valley Bank crisis was designed to head off Monday market mayhem — but ignited a new issue for the populists who hold the political muscle in today's GOP.
Former President Trump wrote on Truth Social (above) that Biden will "GO DOWN AS THE HERBERT HOOVER OF THE [MODERN] AGE."
Former Speaker Newt Gingrich warned Republicans against "bailing out" SVB.
Don Jr. tweeted: "I don't remember banks collapsing under Trump."
The Wall Street Journal's lead editorial is "The Silicon Valley Bank Bailout."
Vivek Ramaswamy — "Woke, Inc." author and GOP presidential candidate — writes in a Journal op-ed: " 'SVB Doesn't Deserve a Taxpayer Bailout."
4. 📈 Women rule employee rebound
The number of women in the workforce in February was higher than pre-pandemic levels for the first time, Axios Markets co-author Emily Peck writes from Friday's jobs report.
Why it matters: The strength of women's return to work was faster than anyone could've imagined just a few years ago, when dire predictions about a "she-cession" flooded the news.
5. 🏛️ Congress already floating new laws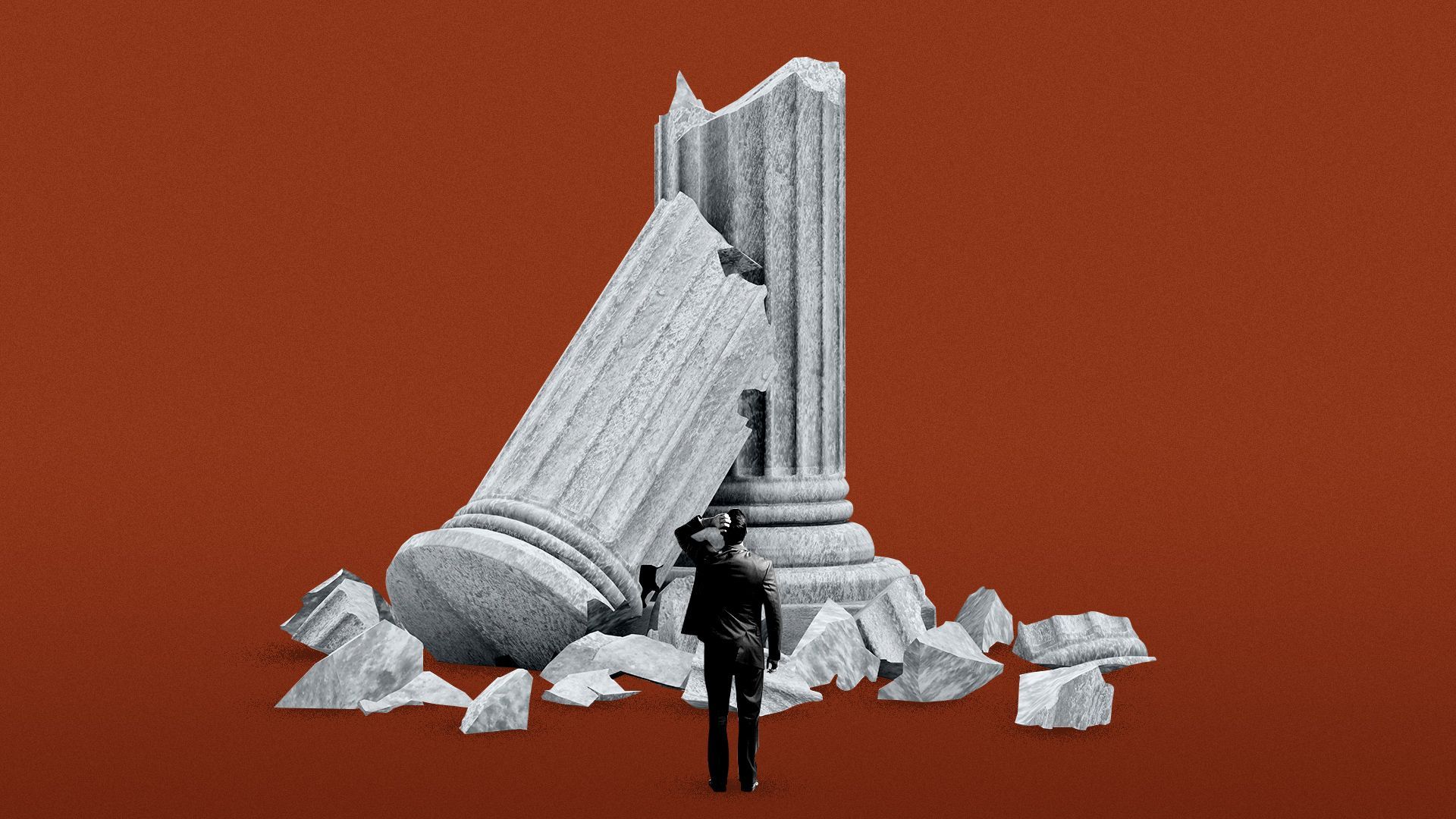 On a bipartisan, House and Senate call with Treasury officials last night, several lawmakers called for new laws to ensure long-term stability, Axios' Andrew Solender reports.
Why it matters: The vast majority of members of Congress came into office after the 2008 financial crisis. So for them, this is new territory — and they're already discussing ways to avert future collapses.
House Democrats, in interviews with Axios, floated large-scale financial reforms and hearings.
Rep. Josh Harder (D-Calif.) laid out three steps for Congress: making sure reopenings go smoothly ... launching investigations ... passing new laws.
🥊 Reality check: New restrictions are a long shot given GOP House control.
6. 🌉 Bay Area dispatch: Tech needs government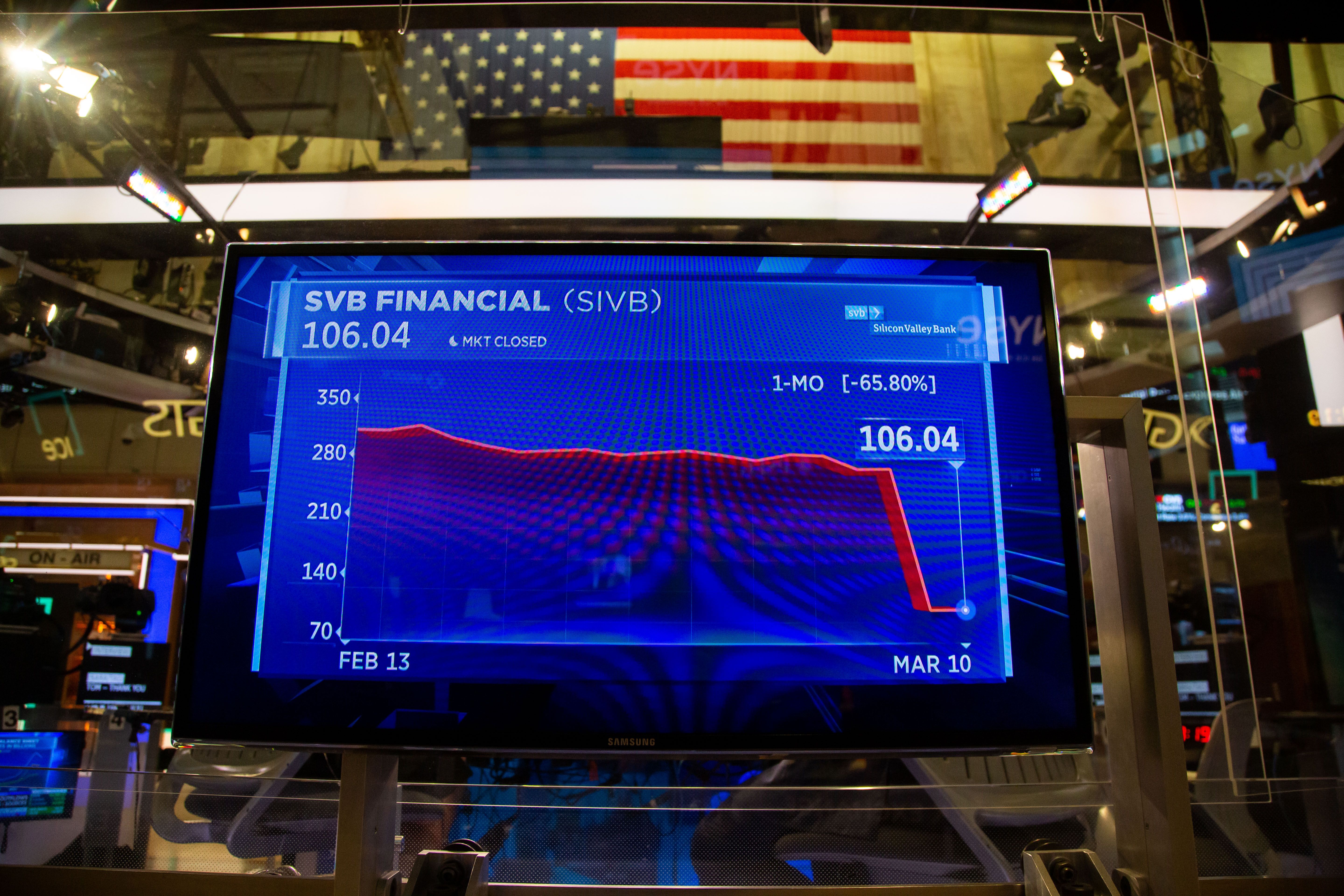 The federal rescue of Silicon Valley Bank customers offers a visceral reminder of just how deeply dependent on government the tech industry remains, Axios' Ina Fried and Scott Rosenberg report from the Bay Area.
Why it matters: The lightning collapse of Silicon Valley Bank left the tech world fearing a broad industry crash for the first time since the dot-com bubble burst 20+ years ago.
State of play: For decades, much of the tech intelligentsia argued that the nation-state is outmoded, and tech products offer efficient replacements for the old-fashioned institutions that undergird civic life.
The crypto movement long preached that new currencies and institutions built on computer code would turn today's financial system into a relic.
But in a financial crisis, it sure is nice to have a government that can arrest a confidence meltdown — and block a bank failure from taking out an entire sector.
The bottom line: After a year of layoffs and market retreats, the run on the Valley's own community bank accelerated tech's new status as a troubled industry.
7. 🏀 Madness tipoff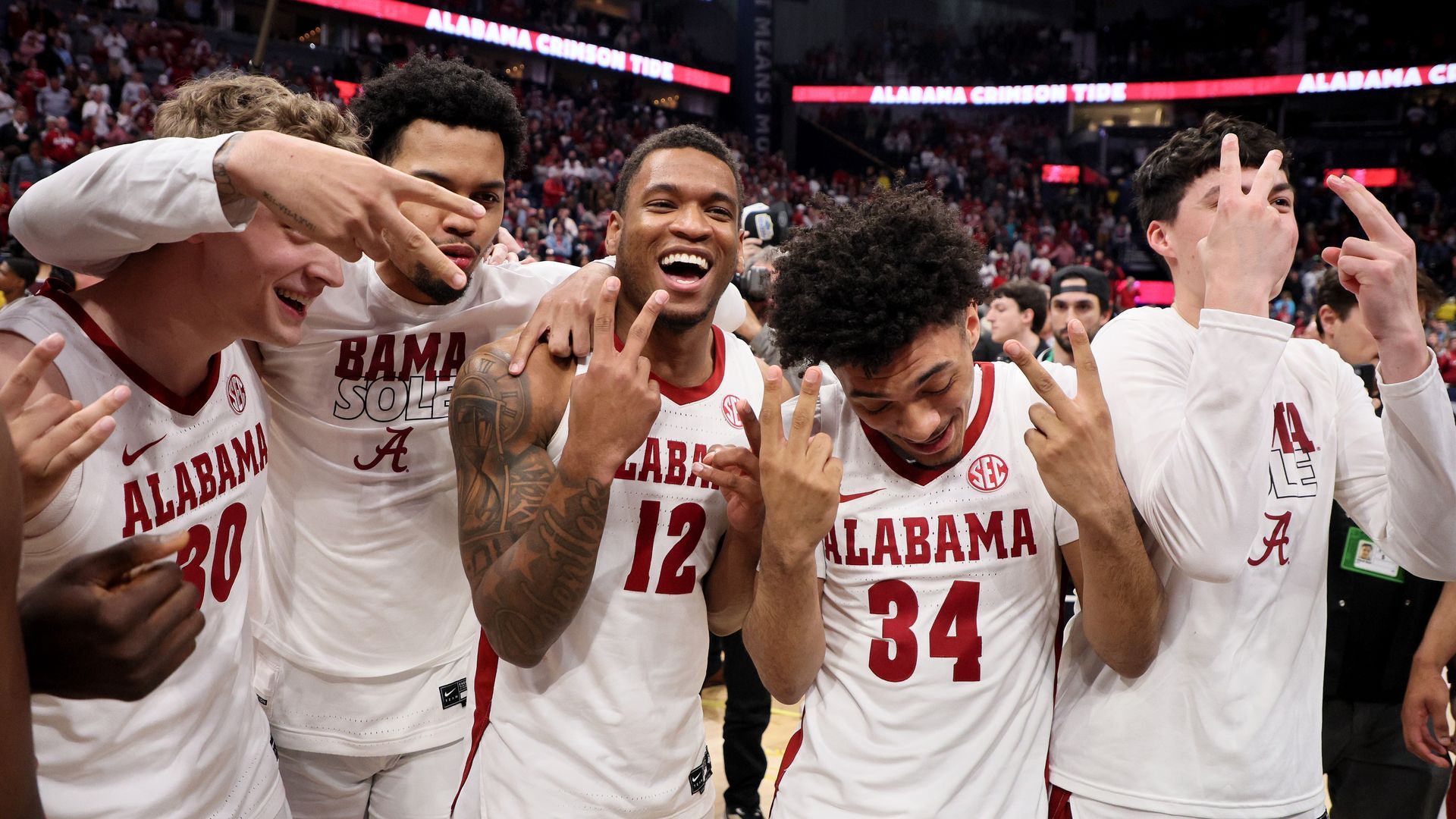 Alabama earned the program's first-ever No. 1 overall seed when the men's NCAA Tournament bracket was revealed last night, Axios Sports co-author Jeff Tracy writes.
Houston, Kansas and Purdue earned the other three No. 1 seeds.
🐓 Undefeated South Carolina — the defending champions — topped the women's field for the second straight year.
Indiana, Virginia Tech and Stanford joined the Gamecocks as No. 1 seeds.
🔮 What's next: The men's tournament begins tomorrow with the "First Four" in Dayton.
The women's bracket starts Wednesday with play-in games at campus sites.
🖨️ Printable men's bracket ... women's bracket.
8. 🎞️ Oscars night: "Everything" is everywhere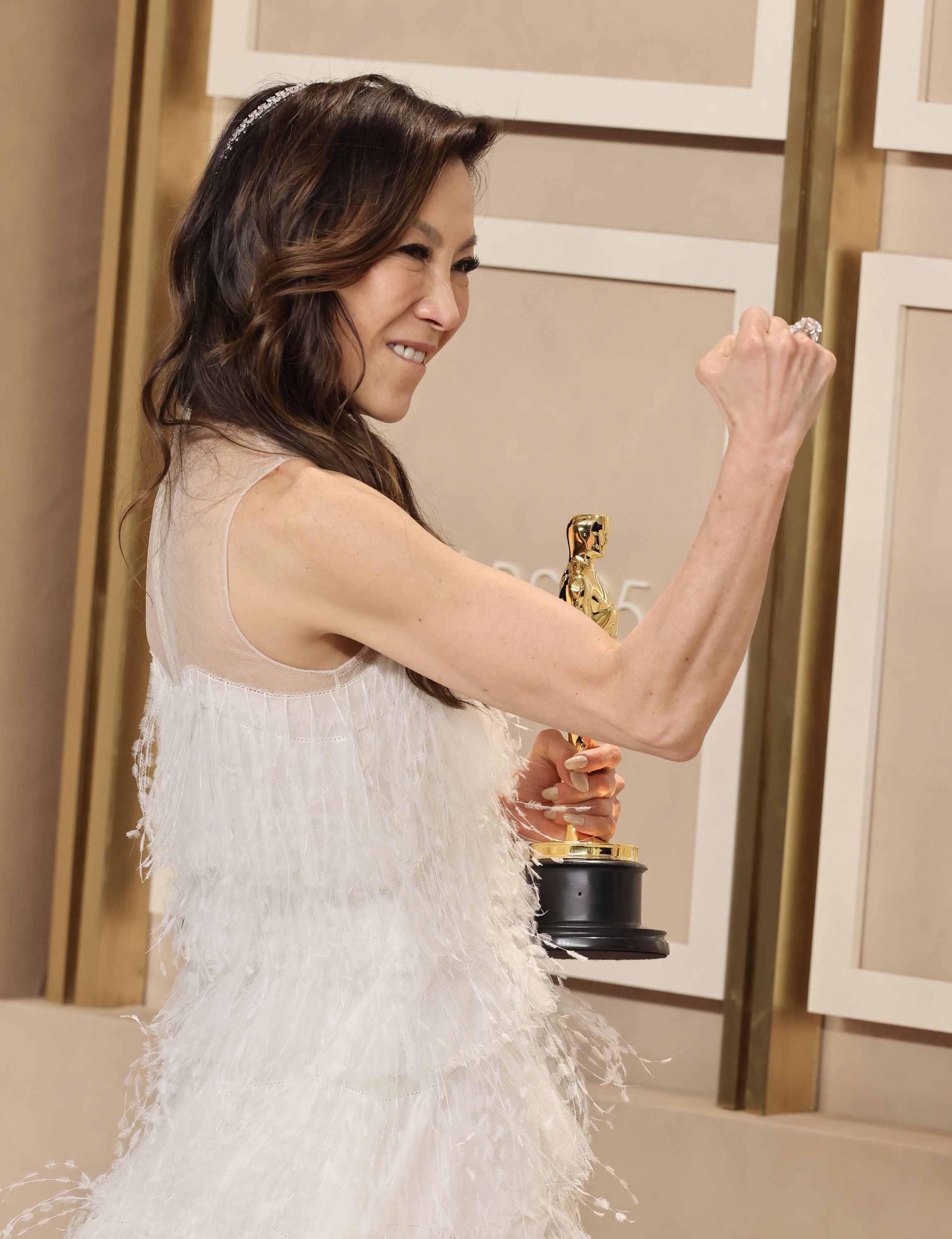 "Everything Everywhere All at Once" took seven Academy Awards, including Best Picture, Axios Media Trends author Sara Fischer writes.
Why it matters: The movie broke new ground for Asian representation in Hollywood.
Michelle Yeoh became the first self-identified actress of Asian descent to win Best Actress.
Ke Huy Quan was the second Asian to win Best Supporting Actor.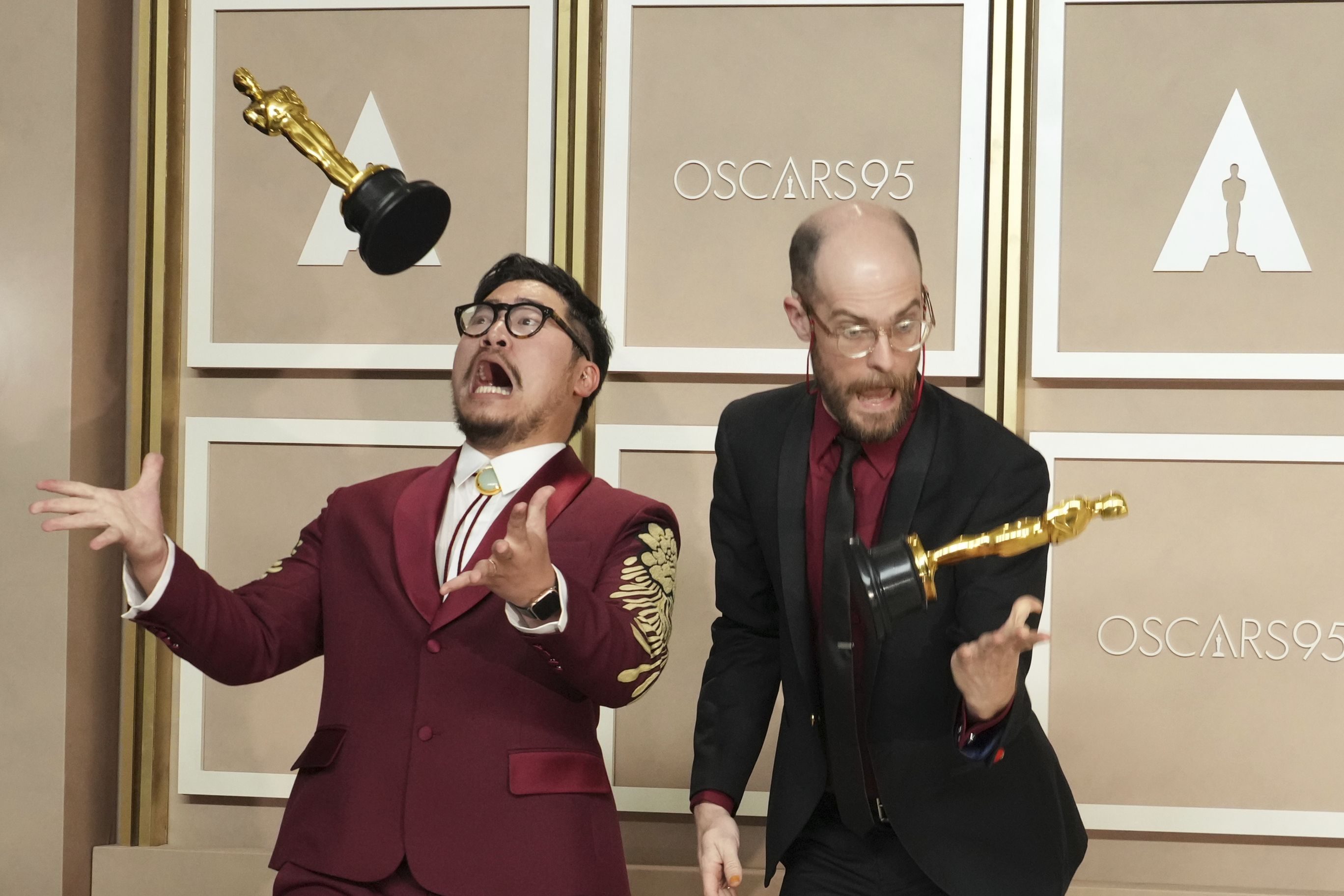 Filmmaking duo Daniel Kwan and Daniel Scheinert — known as "the Daniels" (above) — took both best director and best original screenplay for "Everything."
🔎 Between the lines: Films from major studios that would typically garner the attention of Hollywood's movie brass came up short.
"The Fabelmans," directed by Steven Spielberg, and "Elvis" didn't take home any prizes.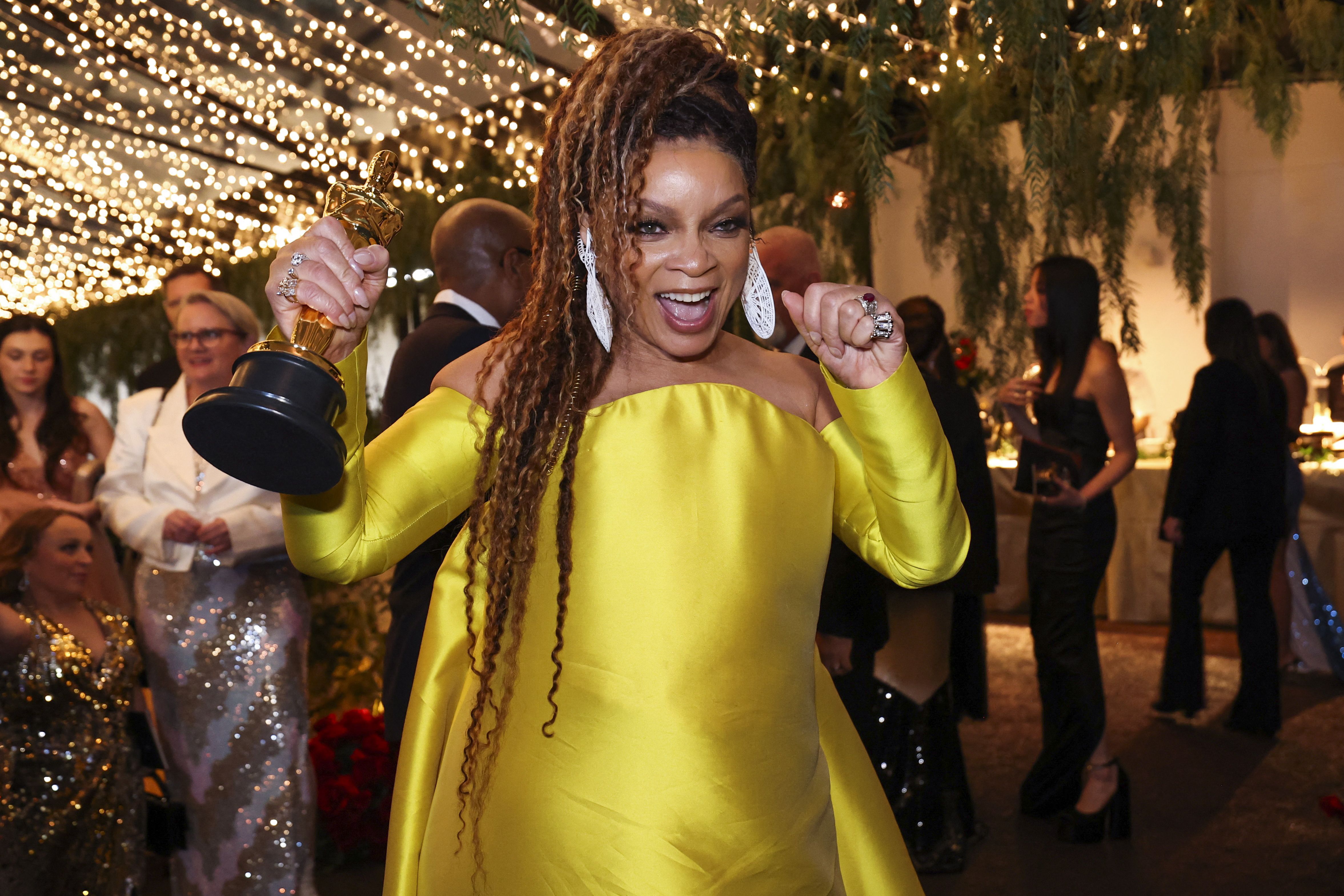 Ruth E. Carter made history: The costume designer behind the "Black Panther" films became the first Black woman to win two Oscars.
Carter took home Best Costume Design for the Marvel sequel "Black Panther: Wakanda Forever." Carter also won in 2018 for "Black Panther."