Axios AM
February 13, 2021
🚨 Saturday shock: Senators voted to hear witnesses in former President Trump's impeachment trial — with the possibility that Speaker Pelosi and House Republican Leader Kevin McCarthy will be called. Axios live updates.
The trial had been expected to wrap today. Mitch McConnell told fellow Senate Republicans in an email this morning that he would vote to acquit Trump.
Now the lead House impeachment manager, Rep. Jamie Raskin, is seeking testimony from GOP Rep. Jaime Herrera Beutler of Washington, to talk about a conversation between McCarthy and Trump during the Capitol siege.
🎿 Happy holiday weekend! Valentine's Day is tomorrow.
Today's Smart Brevity™ count: 981 words ... < 4 minutes.
🎞️ Tomorrow on "Axios on HBO" (6 p.m. ET/PT on all HBO platforms): I go backstage with Vice President Harris. See a clip.
1 big thing: Trump thrilled with "full Trump" defense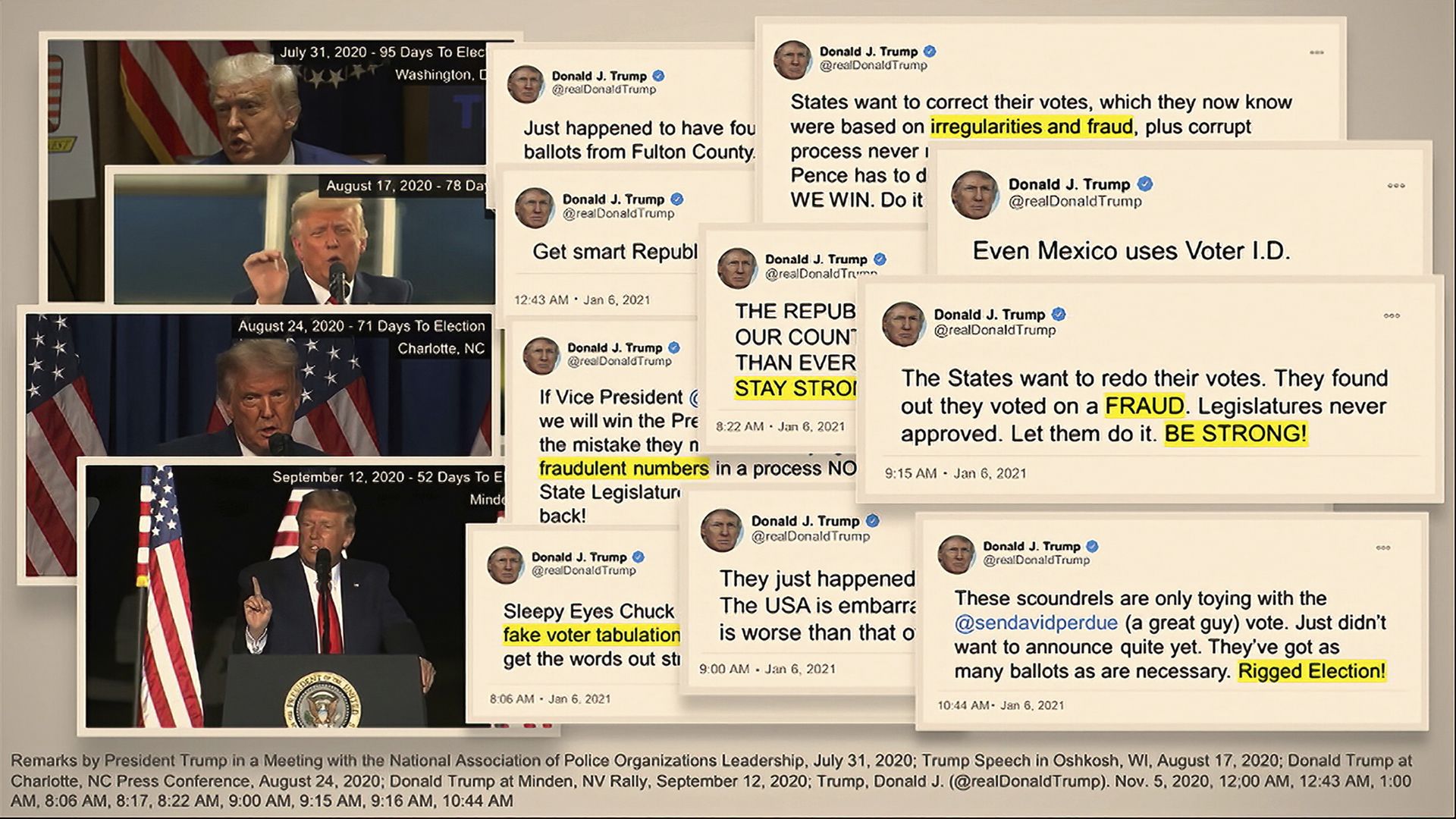 Donald Trump directed his own defense via speakerphone, repeatedly calling his lawyers in the Lyndon Baines Johnson Room on the Senate side of the Capitol to relay his feedback, Axios' Alayna Treene reports from the Capitol:
He may be rethinking it now! But in contrast to the widely panned start of his defense, Trump was said to be thrilled with his lawyers' performance yesterday — particularly by Michael van der Veen and David Schoen, both of whom "went full Trump," a person familiar with the situation told Axios.
Behind the scenes: Trump has been closely watching the trial from Mar-a-Lago with his former social media director Dan Scavino and other advisers.
The defense took 2 hours and 32 minutes — of 16 hours allotted for Trump to make the case, the WashPost's Mike DeBonis tallied.
During a break in the defense on Friday, Trump called and said he thought the team was doing "a great job" and told his lawyer to keep it up, a source familiar with the meeting told Axios.
2. What history will say about Impeachment II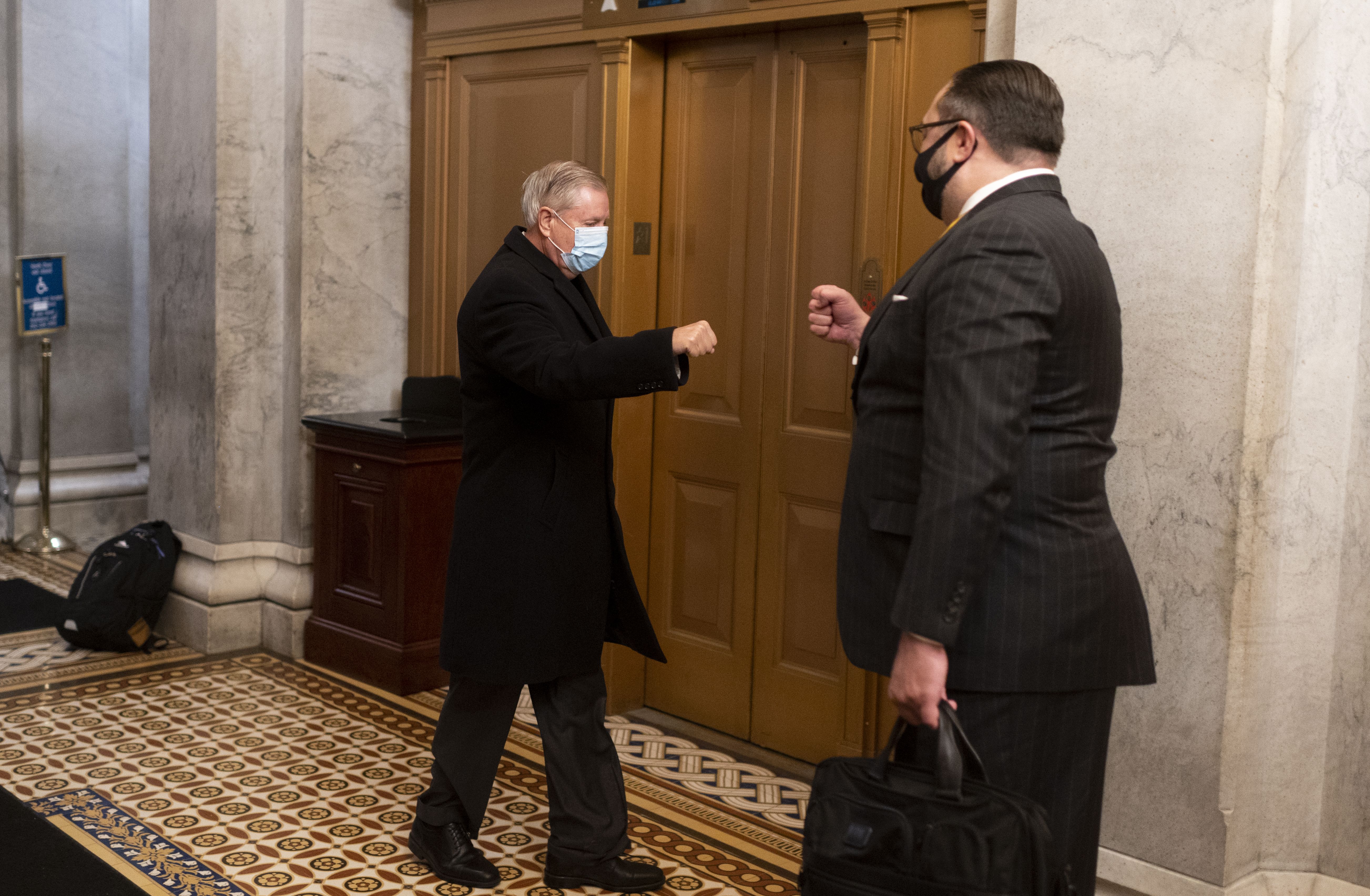 Historians are already drawing lessons from Impeachment II, Axios managing editors David Nather and Margaret Talev report:
The power of impeachment: That's pretty much gone. Historian Douglas Brinkley says if former President Trump is acquitted, it'll be clear impeachment is a political process, not a legal one.
America's changing demographics: Renee Romano, an Oberlin College professor who specializes in the field of historical memory, says that outcome would raise the question: "Can America ever truly be a multiracial democracy?'"
Congress leaves the field: With a Trump acquittal, the Senate would have passed on two chances to hold a president accountable for undermining the authority of Congress, said Andrew Rudalevidge, expert on presidential power.
3. Coming conflict over facial recognition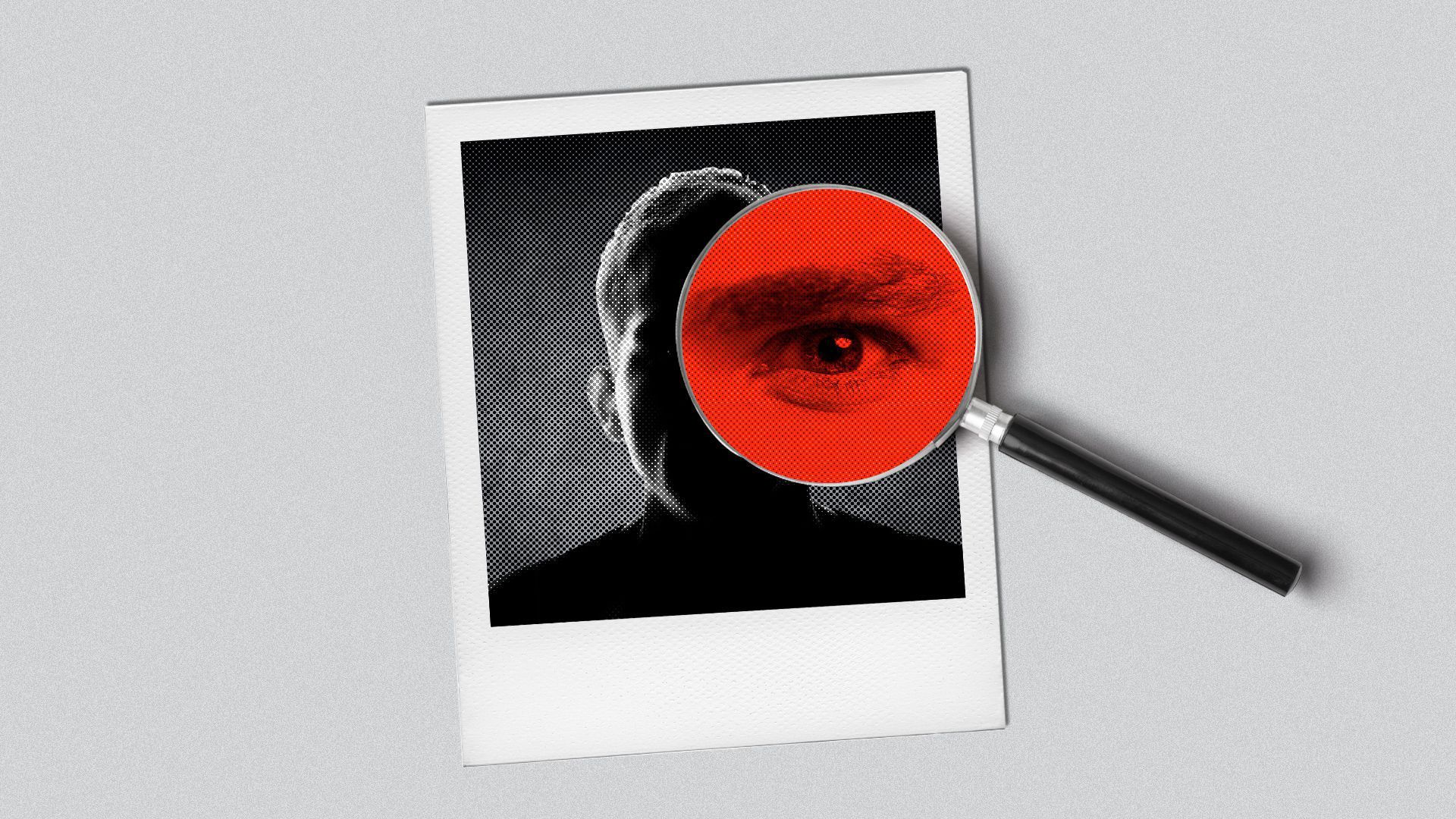 Efforts to restrict facial recognition are gathering momentum around the country, including the investigation of the Capitol insurrection, Axios Future author Bryan Walsh writes.
Why it matters: With dozens of companies selling the ability to identify people from pictures of their faces — and no clear federal regulation governing the process — facial recognition is seeping into the U.S.
Driving the news: The Minneapolis City Council voted yesterday to bar its police department from using facial recognition technology, Axios Twin Cities' Nick Halter reports.
Minneapolis will join other cities that have restricted the technology, including Portland, San Francisco and Boston.
4. Pic du jour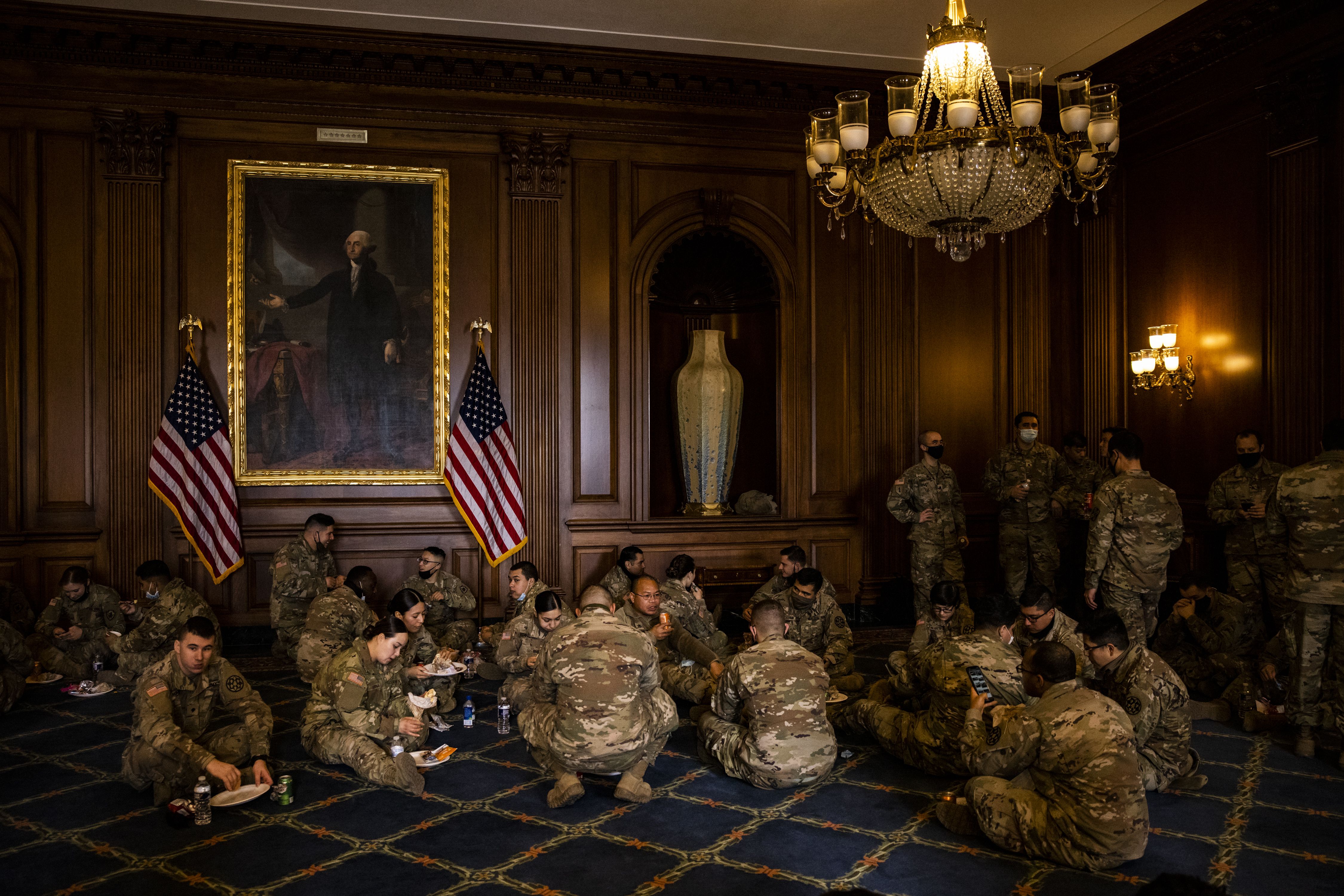 California National Guard troops enjoy breakfast, provided by House Republican Leader Kevin McCarthy, in the Rayburn Room of the Capitol.
5. America's extra vaccine doses could be key to global supply
The Biden administration's purchase of 200 million additional Pfizer and Modern doses means the U.S. could fully vaccinate 300 million people with just those two vaccines — and 355 million more people if four additional vaccines gain FDA approval, Axios World editor Dave Lawler reports.
Why it matters: The White House says the U.S. will eventually donate excess doses to other countries, but it hasn't released a plan to do so.
Between the lines: Sources in the administration emphasize that despite the bulk orders, only two vaccines have been approved and supplies remain scarce.
Most of the 1.2 billion doses of six vaccines currently on the books were purchased as part of the Trump administration's Operation Warp Speed.
6. New media mogul: Andreessen Horowitz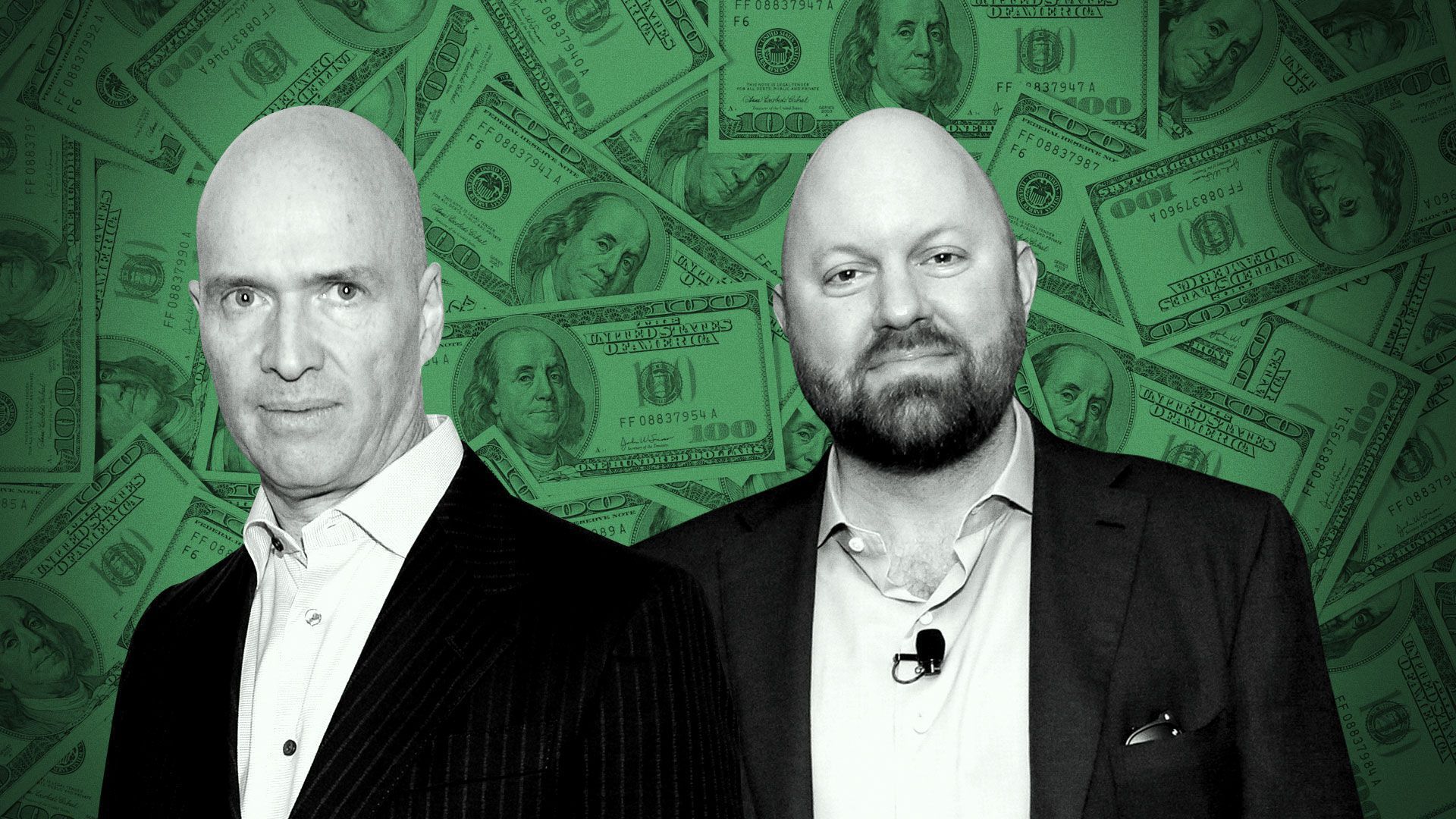 One of Silicon Valley's most formidable venture capital firms is making content more central to its strategy, Axios' Sara Fischer and Dan Primack report.
Why it matters: Andreessen Horowitz isn't interested in traditional journalism But in an era where content and reach is power, the firm wants to exert more influence over how people think about tech and business issues.
A16z, a multibillion-dollar firm that invests across industries, announced in January that it's building a new and separate media property. "We want to be the go-to place for understanding and building the future, for anyone who is building, making, or curious about tech," the firm said in a blog post.
A source familiar with Andreessen Horowitz's thinking says the aim of its content effort is to supplement rather than supplant — to elevate innovation and leave the exposés to others.
7. Fleeing the Lincoln Project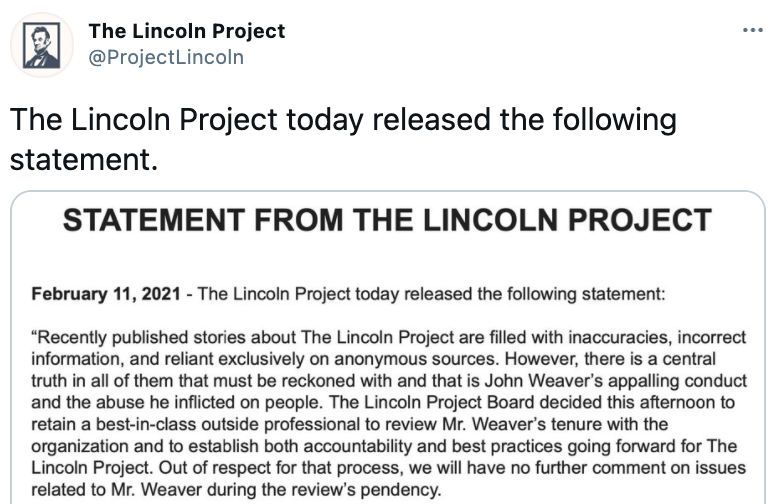 Lincoln Project co-founder Steve Schmidt is resigning from the group's board amid a series of scandals that has rocked the high-dollar anti-Trump super PAC, Axios' Lachlan Markay first reported.
Why it matters: Schmidt, a veteran Republican operative, is the latest and most high-profile departure from the group, which is reeling from revelations that another co-founder, John Weaver, used offers of professional advancement in a series of attempts to solicit sex from young men.
Background: Schmidt's resignation comes amid a wave of damaging stories for the Lincoln Project.
The N.Y. Times reported last month on allegations from 21 men that Weaver sent them unsolicited and sexually charged messages. One was 14 years old at the time, according to the report.
Multiple people have reportedly been contacted by federal law enforcement regarding the alleged conduct. The Lincoln Project said it has hired an external law firm to conduct an investigation.
8. 🍕 1 pie to go: The restaurant hero of 2020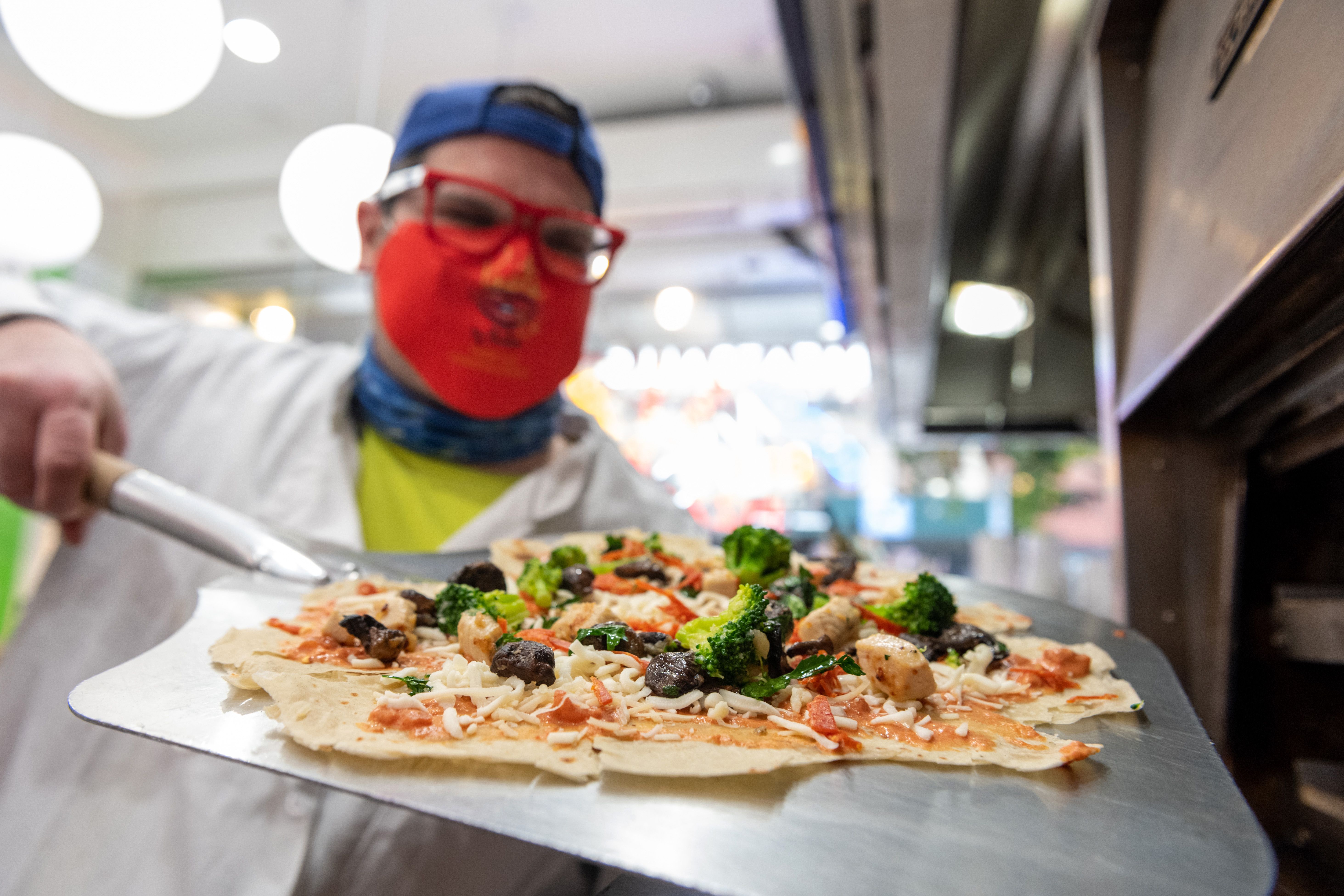 Pizza and chicken are the only food categories expected to have grown last year, the N.Y. Times' Julie Creswell reports from Technomic data (subscription):
"In a year when restaurants across the country have struggled to stay afloat, ... [s]ales of pizza grew as much as 4 percent."
"Over the first nine months of 2020, the combined revenue of Domino's and Papa John's grew so much that it was roughly equivalent to their selling about 30 million more large cheese pizzas than they had the year before."
📬 Thanks for starting your holiday weekend with us. Please invite your friends to sign up for Axios AM/PM.