Axios AM
August 07, 2023
🕶️ Good Monday morning! Smart Brevity™ count: 1,491 words ... 5½ mins. Edited by Emma Loop.
📈 1 big thing: Saving downtown
Several cities with diverse downtowns — those with a healthy mixture of office space, housing and attractions — have nearly returned to, or even exceeded, their pre-pandemic foot traffic rates, Axios' Alex Fitzpatrick and Kavya Beheraj report.
Why it matters: Cities with downtowns that almost exclusively catered to office workers are struggling mightily to recover in the remote and hybrid work era. New York is at 67% of pre-pandemic foot traffic; San Francisco is at a measly 31.9%.
What's happening: Efforts to move away from office-worker dependence are underway in many major American cities — including Boston, San Diego and Salt Lake City — fueled by big incentives for local developers willing to play ball.
2. 👢 American boomtown: Dallas-Fort Worth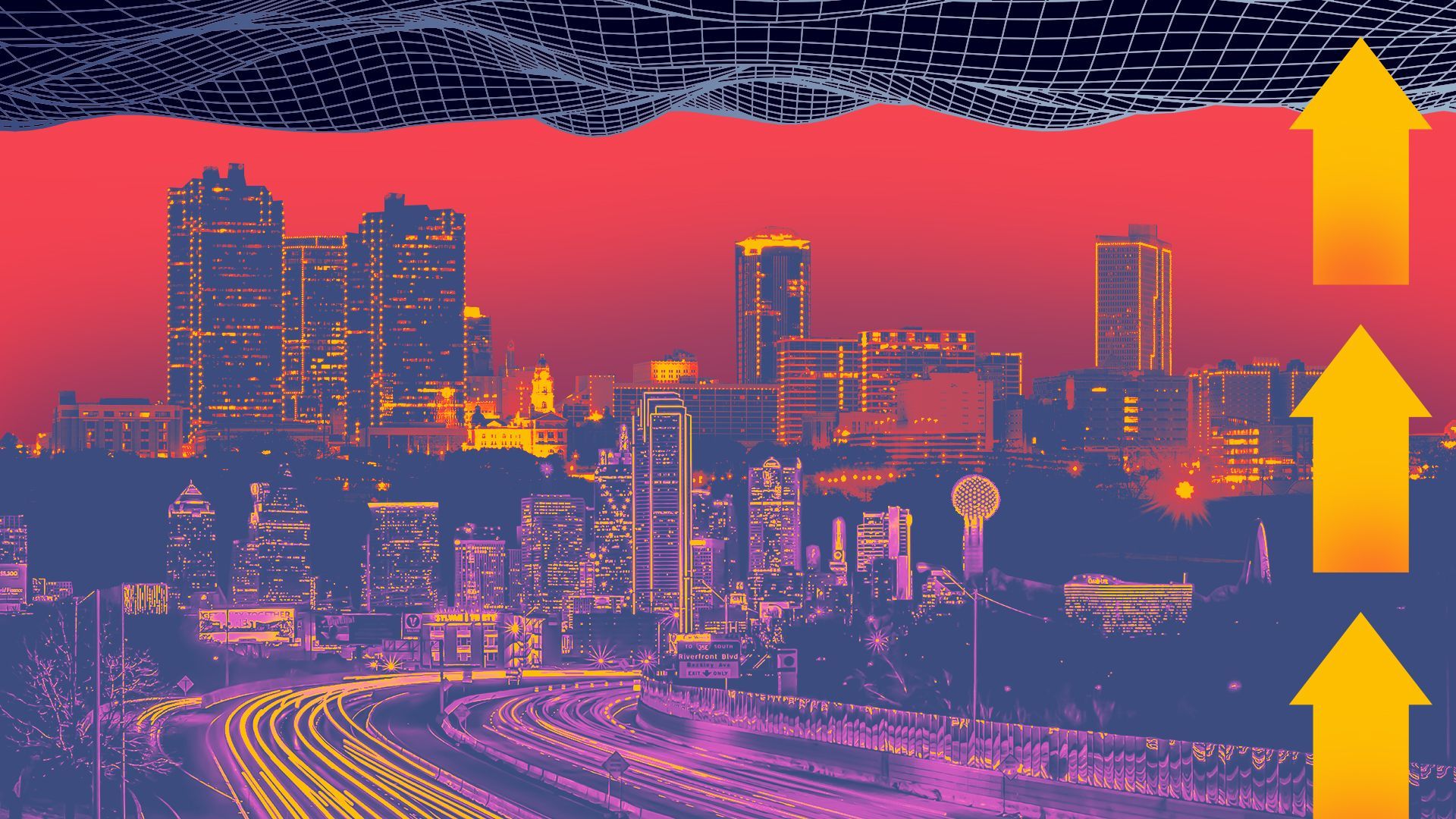 Imagine San Diego, San Jose, New Orleans, Pittsburgh and Boise all rolled up into the same metro area.
The big picture: Dallas-Fort Worth — which also includes Arlington, Plano and Garland — last year was the nation's fastest-growing metro area.
What's happening: Business expansion and relocations are fueling growth in the metroplex, as the sprawling region calls itself — putting it on track to overtake Chicago as the third-most-populous metro within the decade.
The intrigue: Dallas remains the area's anchor, but its power is slipping as outlying cities boom.
🔮 What's next: Within five years, DFW is set to be the only U.S. metro to house two cities with populations over 1 million.
3. 🦾 Meta's AI play
Investments in artificial intelligence are going a long way toward lifting Meta's business back into gear, Axios' Ryan Heath and Sara Fischer report.
Why it matters: Meta, which suffered its first-ever annual revenue decline last year, has now reported two consecutive quarters of growth. Executives project next quarter's top line will grow by at least 15%.
What's happening: For all the attention garnered by Meta's release of its Llama open-source AI models, the company's more essential use of AI has been leveraging the technology for its advertising business.
Meta continues to invest in a far-off metaverse. But executives over the past two years have shifted more of their messaging to ways AI can bolster engagement to help the company make more money now.
"We've invested for years in AI, and it's now moving to the forefront of our business," Justin Osofsky, Meta's head of online sales, operations and partnerships, said in an interview with Axios last week.
Osofsky said nearly every one of Meta's many millions of advertisers is using at least one of its AI-driven ad tools, most prominently Advantage+.
🔮 What's next: Meta is reportedly set to roll out a series of AI agent personas as early as September, with the goal of nudging users to spend more time on its platforms and to help advertisers engage those users.
4. 🥊 Musk, Zuck spoil for fight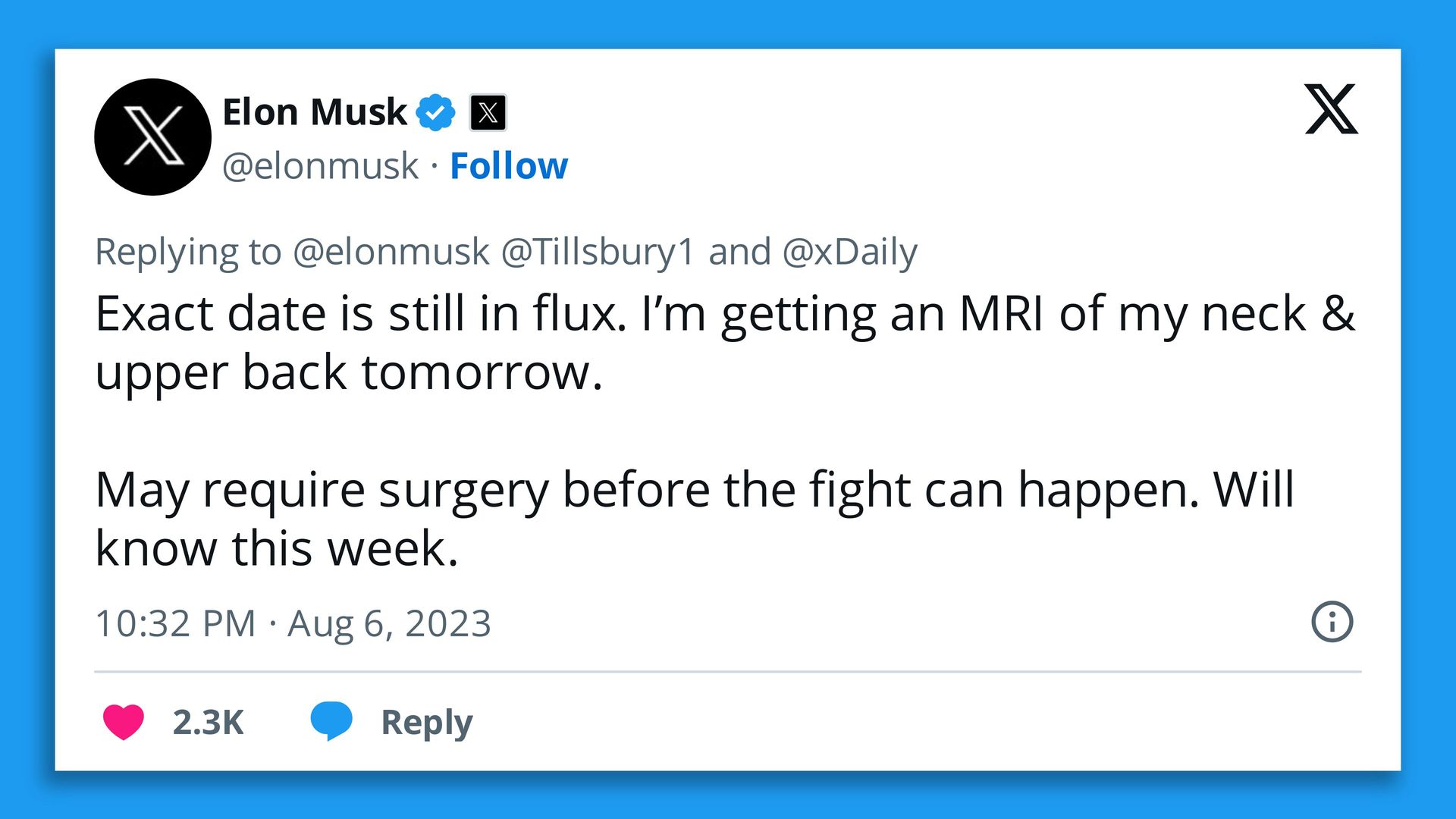 "Zuck v Musk fight will be live-streamed on 𝕏," Elon Musk wrote yesterday to his 152 million followers on his platform formerly known as Twitter.
"All proceeds will go to charity for veterans."
Why it matters: Musk, 52, and Meta CEO Mark Zuckerberg, 39 — who have been spoiling all summer about a potential "cage match," perhaps in Vegas — amped up the trash talk yesterday. Both insist they're serious.

Zuckerberg has become an intense jiu-jitsu competitor, and recently Instagrammed pics of his buff body.
To Musk's suggestion that the fight be streamed on X, Zuck jabbed back on his Threads platform: "Shouldn't we use a more reliable platform that can actually raise money for charity?"
"I love this sport and will continue competing with people who train no matter what happens here," Zuckerberg added.
"If the fight is short, I probably win," Musk wrote. "If long, he may win on endurance. I am much bigger and there is a reason MMA has weight divisions. ... I weigh at least 300 lbs."
5. 🍎 NYC mayor tests the power of bluster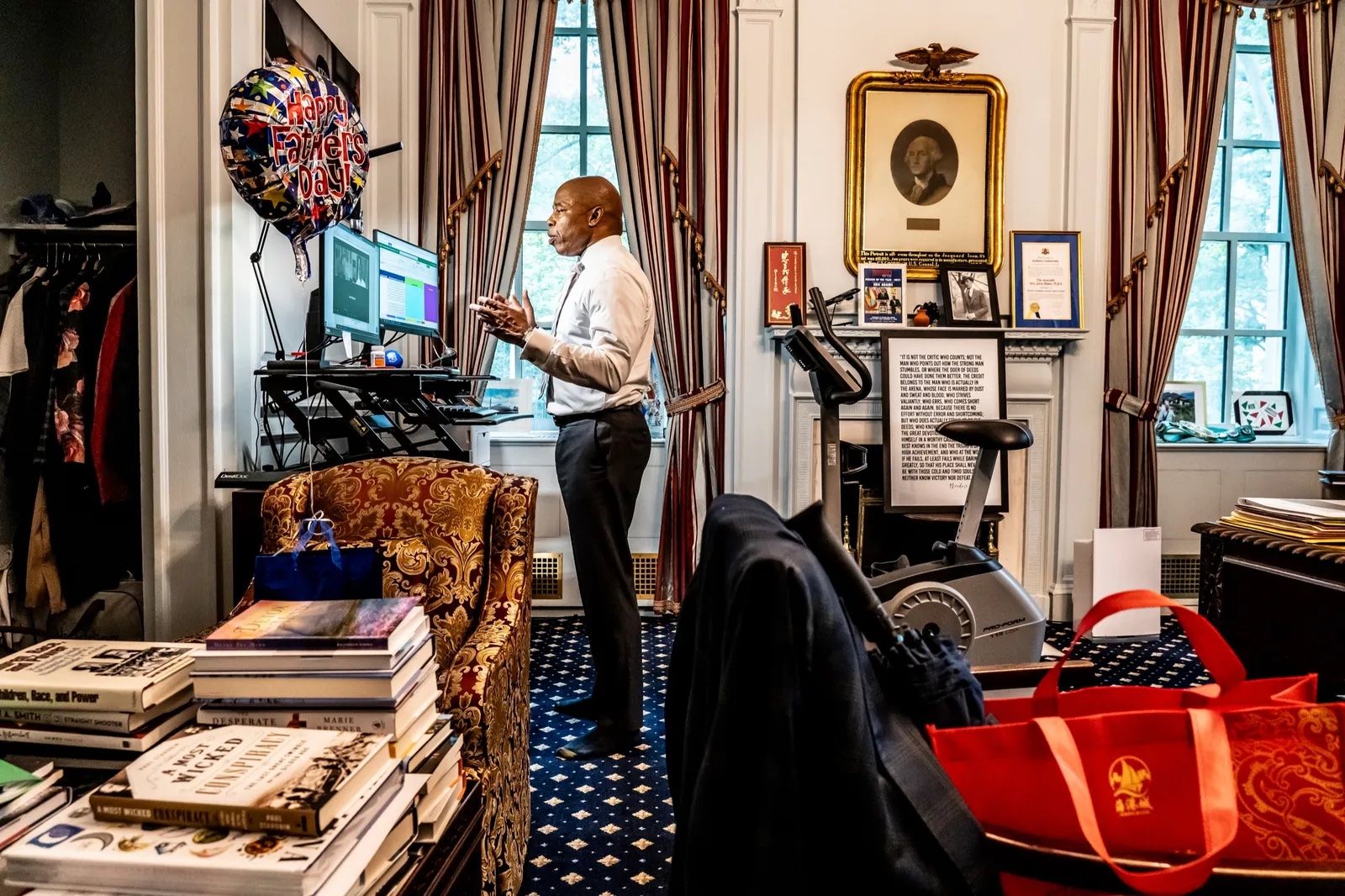 New York Mayor Eric Adams, a former NYPD captain, "tells a personal story that is compelling and often untruthful," with "a thin list of accomplishments so far," Ian Parker writes for the New Yorker:
"Adams is the city's second Black mayor, after David Dinkins, but its first working-class Black mayor from an outer-borough family. Yet Adams still seems unusual ... for the extent to which he treats his own self — both his physical presence and his biography, as relayed in a few truncated scenes — like a civic asset, and a form of government."
"Mayor Adams attends all his budget and land-use meetings, which are largely held on Zoom, and at which he is likely to be seen bobbing on an exercise machine," Parker adds:
"He'll give out a cell-phone number where he says he can be reached. ... [A] woman texted the number to report problems enrolling her daughter in a summer-school program. He introduced her to the schools chancellor by text, saying, 'Get this woman's daughter a school!' Adams told me that it surely 'means the world' to this woman that she can tell people, 'I f---ing text the Mayor and he texts me back!'"
6. 🐊 DeSantis warns against Trump election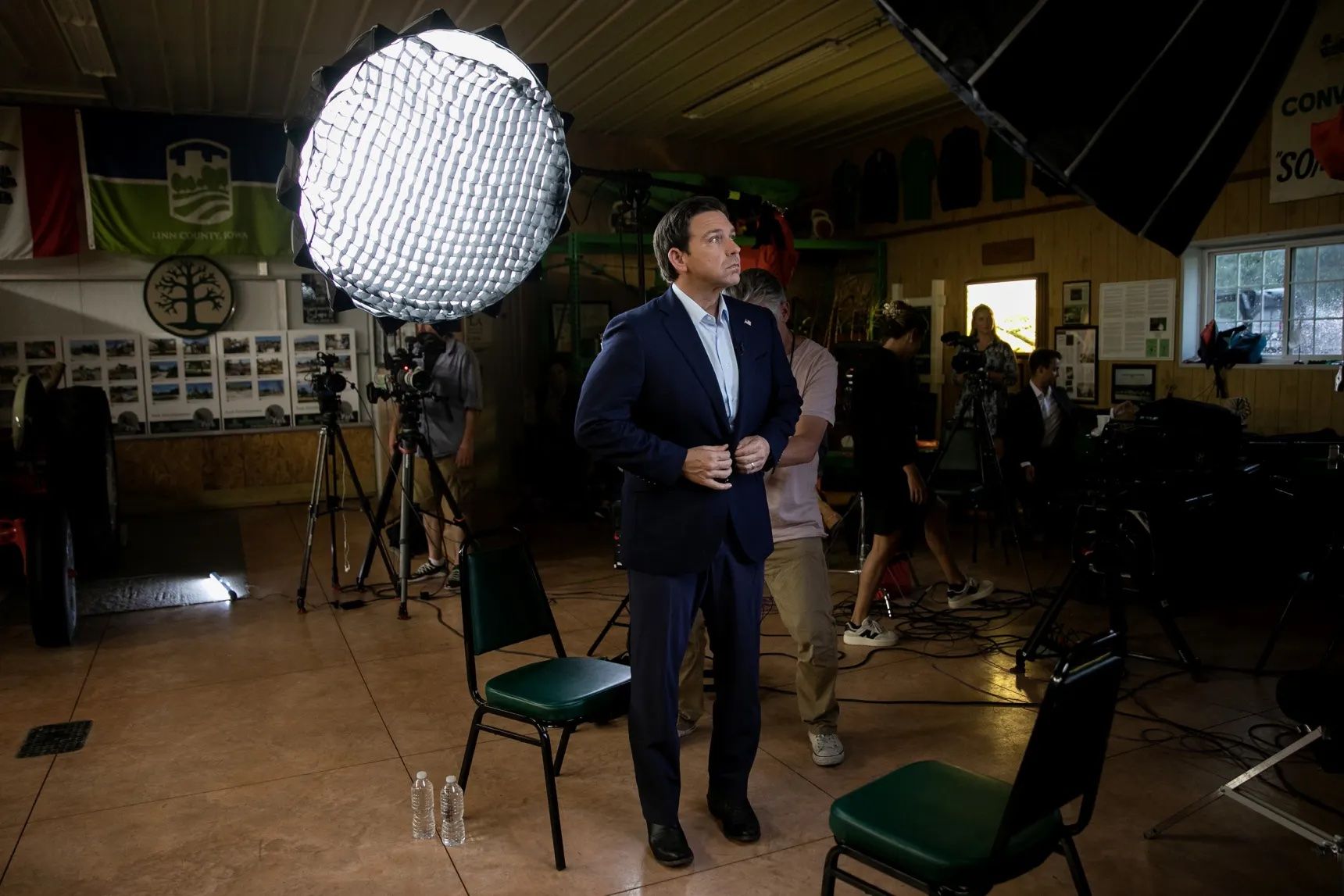 Florida Gov. Ron DeSantis, battling growing gloom and donor skepticism, warns in a new interview that if the 2024 election "is not about January 20th, 2025, but January 6th, 2021, or what document was left by the toilet at Mar-a-Lago — if it's a referendum on that — we are going to lose."
"If the election is a referendum on Joe Biden's policies ... and we are presenting a positive vision for the future, we will win the presidency," DeSantis told NBC's Dasha Burns in his first broadcast network interview since launching his presidential campaign.
"Of course he lost," DeSantis said yesterday in Cedar Rapids, Iowa, when Burns pressed him on former President Trump's claims.
"Joe Biden's the president. But the issue is, I think what people in the media and elsewhere, they want to act like somehow this was just like the perfect election."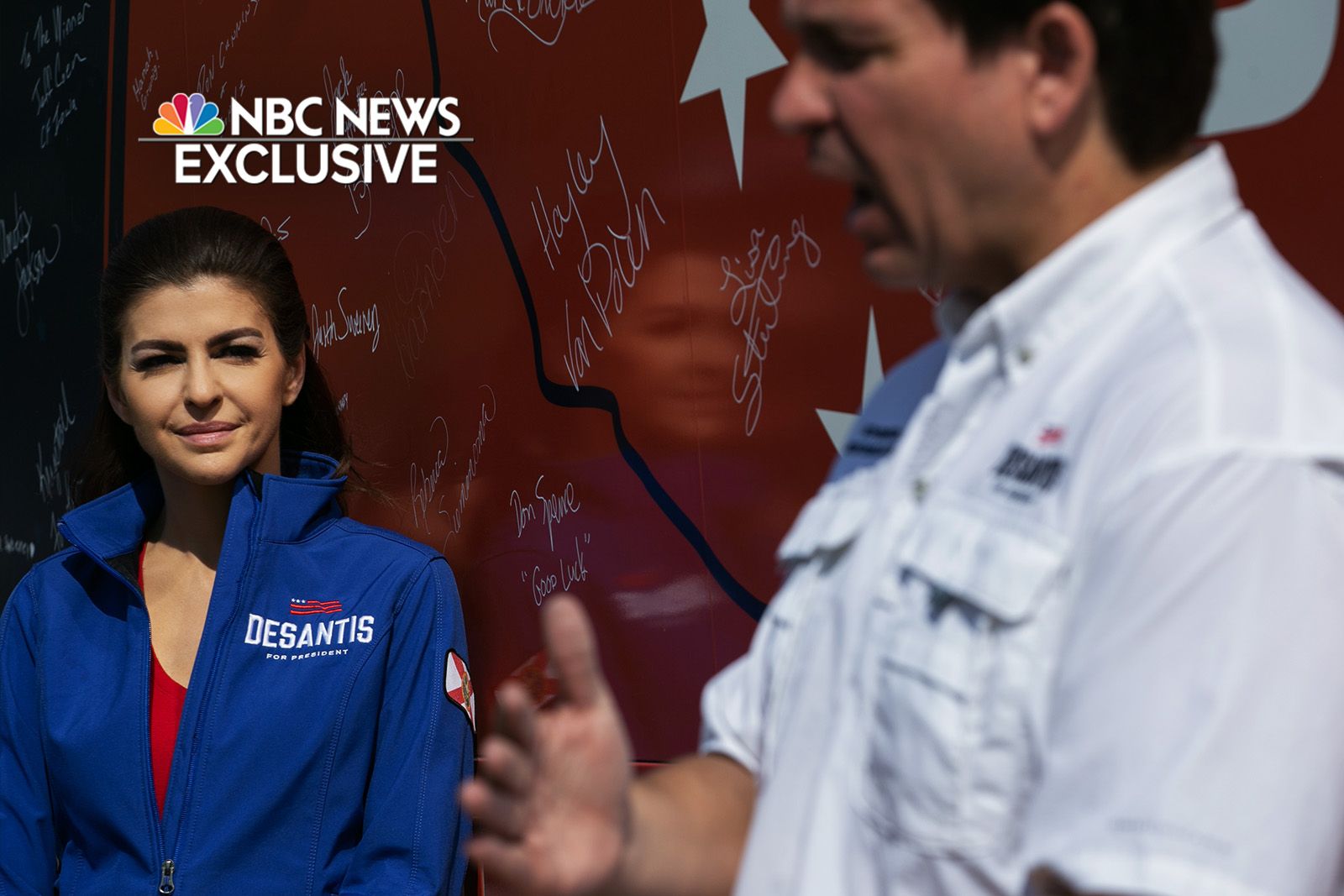 Florida First Lady Casey DeSantis, who joined the interview, said: "[T]o be brutally honest, I have always wanted a Winnebago to travel the country. Like, this is what I've always wanted to do anyway with him. So now it's like perfect."
7. 🍿 Billion-dollar "Barbie"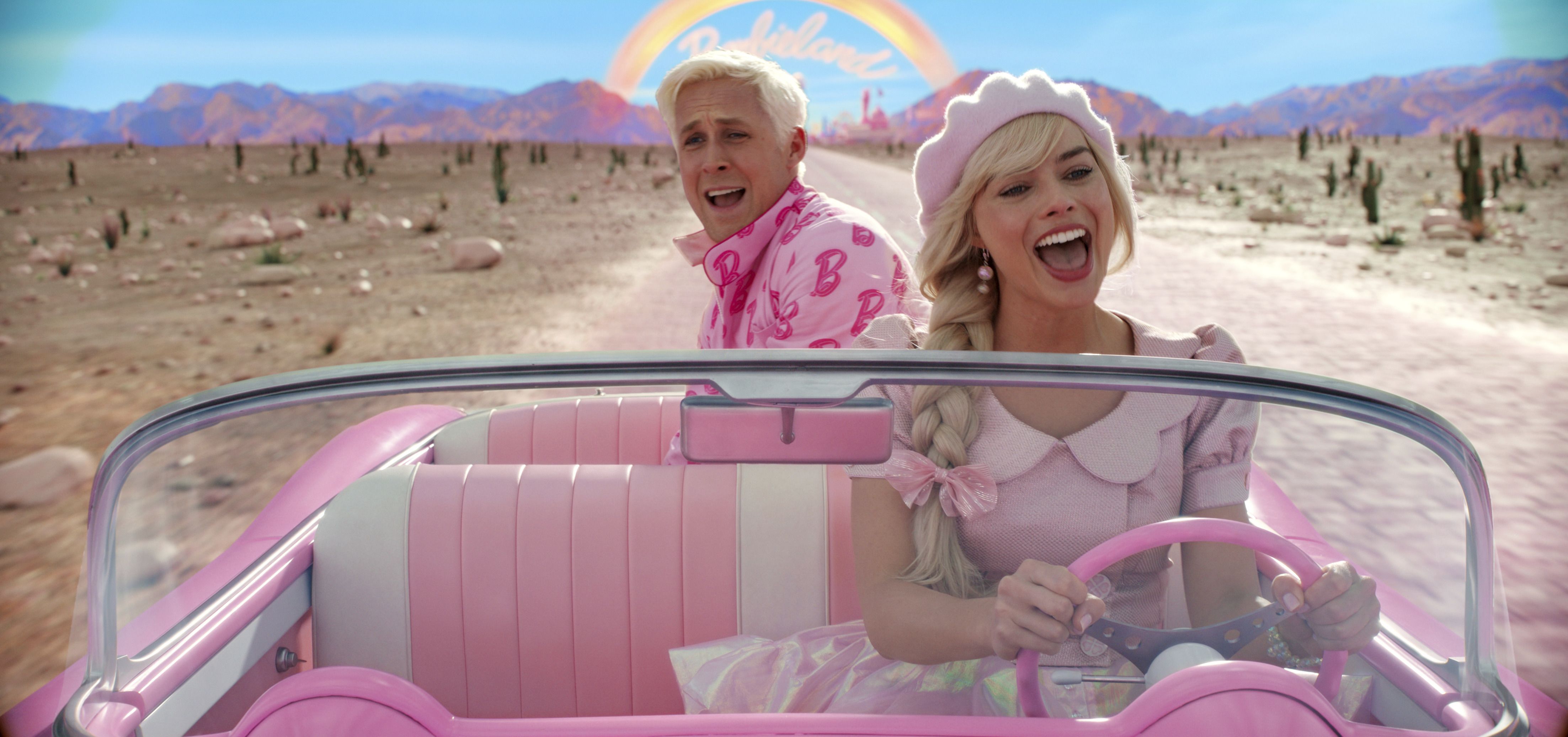 "Barbie" has earned more than $1 billion in worldwide box office sales, Axios' Sara Fischer writes from Comscore data.
Why it matters: It's an extraordinary milestone for the Greta Gerwig-directed Warner Bros. film just three weekends into its release. It's the first film solely directed by a woman to cross $1 billion in global box office sales.
"Barbie" has brought in $459 million in North American sales, and another $572 million overseas.
No movie in Warner Bros.' 100-year history has sold so many tickets so fast, Warner Bros. president of domestic distribution Jeff Goldstein told the N.Y. Times.
Share this story ... Sign up for Sara Fischer's weekly Axios Media Trends.
8. 🐻 1 for the road: Hank the Tank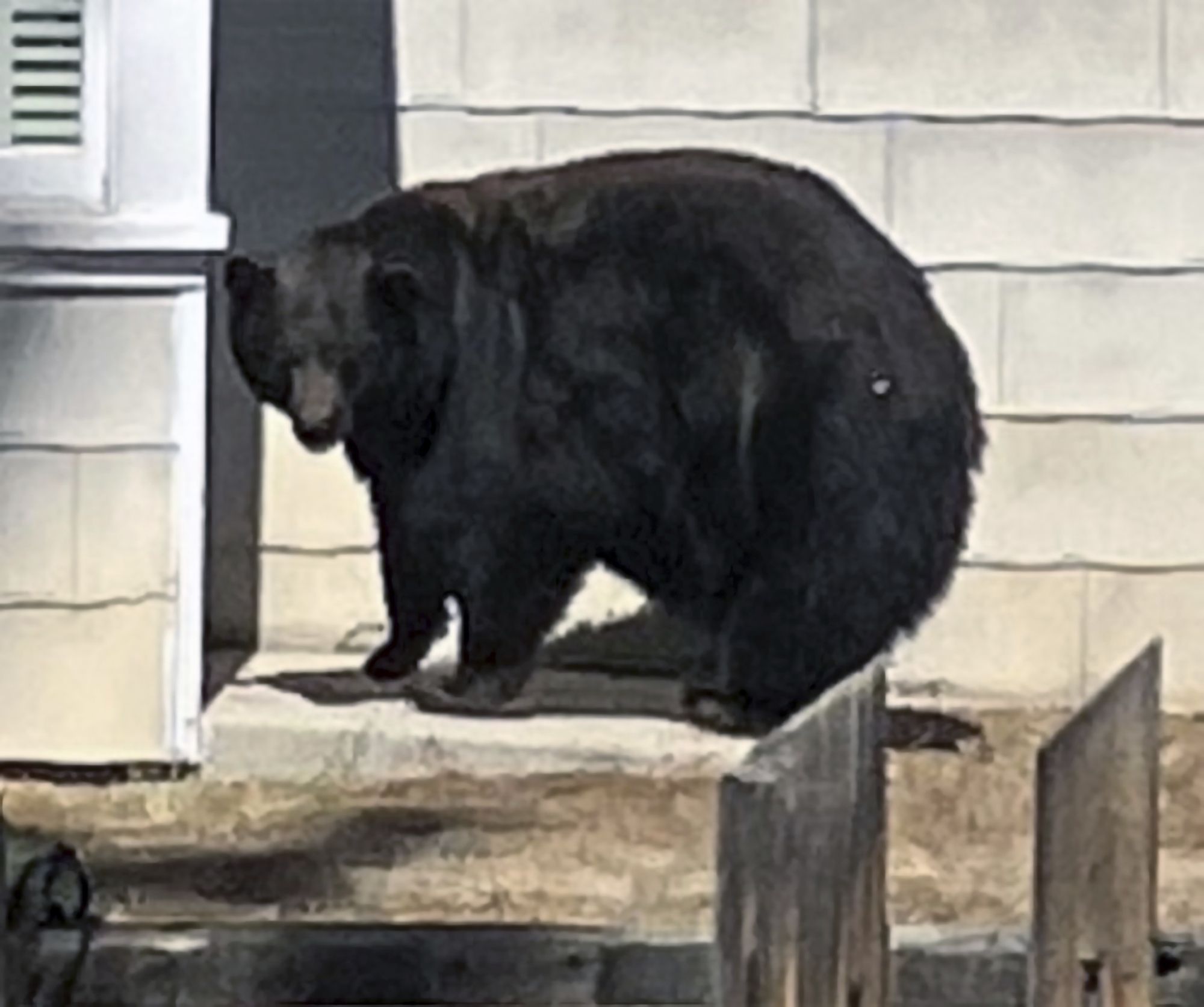 California authorities have captured four suspects in multiple break-ins at homes around South Lake Tahoe — a mama bear (above) and three of her cubs, AP reports.
DNA has confirmed the large female black bear and her three little accomplices were responsible for at least 21 instances of property damage since 2022, the state Department of Fish and Wildlife said.
"This large black bear is one of multiple bears identified by the public last year as 'Hank the Tank' based on visual observations," the statement says.
Mama likely will retire to a sprawling wildlife sanctuary in Colorado.
The cubs could end up at a rehabilitation facility in Sonoma County, California, "in hopes they can discontinue the negative behaviors they learned from the sow and can be returned to the wild," the statement said.