April 18, 2022
Good Monday morning. It's Tax Day. IRS tips on last-minute filing.
Please join Axios' Kristal Dixon and Russell Contreras tomorrow at 12:30 p.m. ET for a virtual event on ways racial and economic disparities hit health care in Atlanta and beyond. Register here.
Today's Smart Brevity™ count: 977 words ... 4 mins. Edited by Zachary Basu.
1 big thing: Permanent price hike
Some inflation-heightened prices may never come back down to pre-pandemic levels, Axios managing editor Javier E. David writes.
Why it matters: The low-inflation status quo has been disrupted — perhaps irrevocably — by supply bottlenecks, worker shortages and spiking prices corporate America is passing along to consumers.
What's happening: Before COVID, overall inflation ran comfortably at or near the Fed's target of 2% annualized — thanks in part to technology, productivity and cheap labor.
But a White House Council of Economic Advisers annual report, released last week, says supply-chain issues will outlast the pandemic, the N.Y Times reported, with "climate change and other factors complicating global trade patterns for years to come."
Case in point: Used car prices are in retreat, yet still a staggering 35% higher than last March.
The bottom line: "[A] return to pre-COVID price levels seems unlikely — at least for most items in the consumer's basket," Thomas Verbraken, MSCI Research's executive director, told Axios.
2. 🥊 GOP's top midterm issue
You may've seen this data in last night's Axios Sneak Peek, but it's so good I had to re-up it:
Republican lawmakers have talked about inflation six times more than Democrats this year, Alayna Treene writes from Quorum data.
3. War latest: Zelensky vows "fight to the end" for Mariupol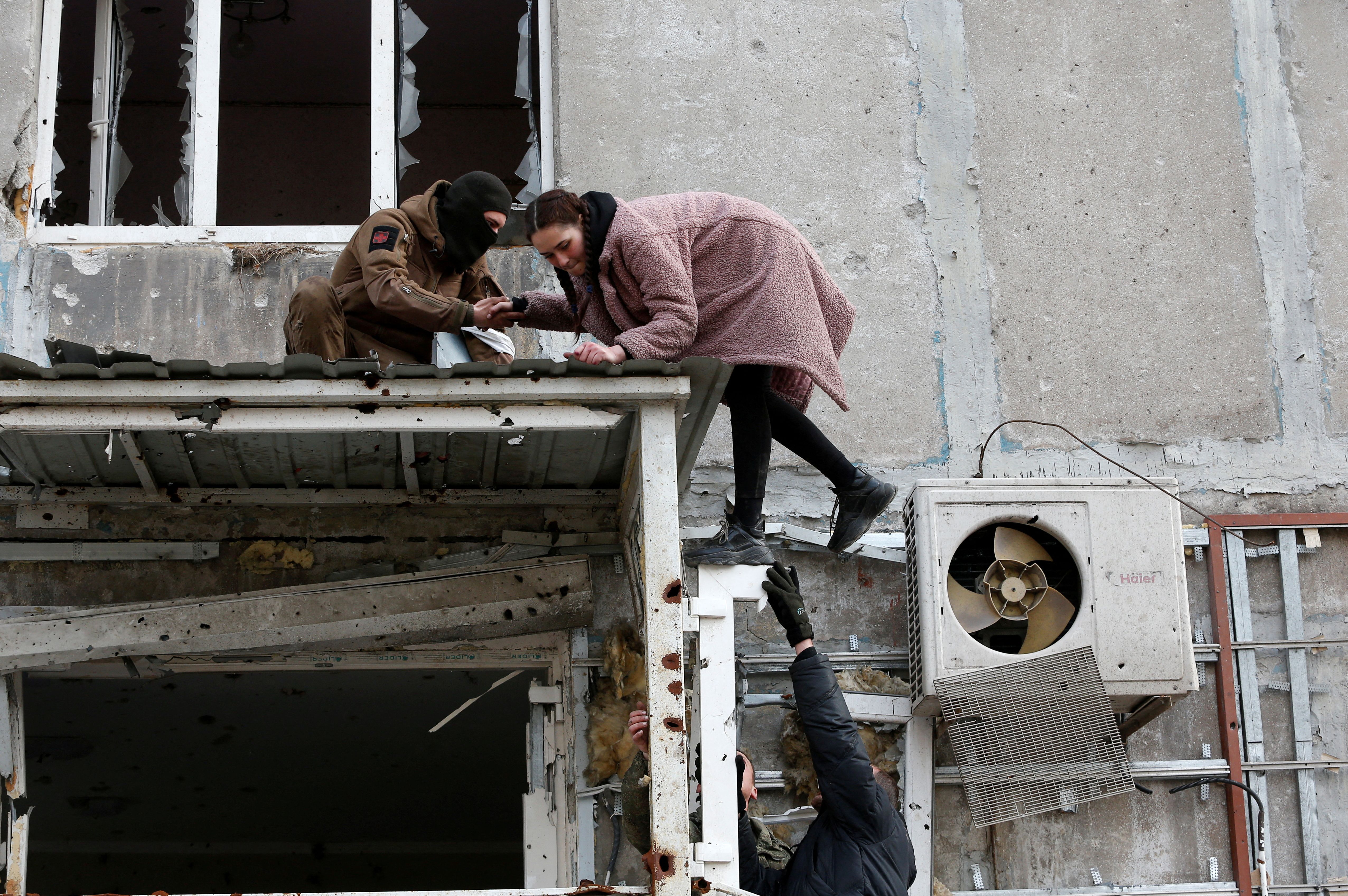 The last remaining Ukrainian troops bunkered down in Mariupol ignored Russia's ultimatum to surrender by Sunday morning, Axios national security reporter Zachary Basu writes.
Ukrainian President Volodymyr Zelensky has warned that the "elimination" of the troops holed up in a massive Mariupol steel plant "could conclusively put an end to any kind of talks" with Russia.
The humanitarian situation in the rest of Mariupol is dire, with at least 21,000 civilians killed and as many as 100,000 unable to evacuate, according to Ukrainian officials.
"The city doesn't exist anymore," Ukrainian Foreign Minister Dmytro Kuleba said on CBS News' "Face the Nation."
⚡ Russian missiles struck Lviv in western Ukraine early this morning, killing at least six people and injuring 11 in a city that had largely been safe from Russian attacks over the past several weeks.
Lviv, which lies just 43 miles from the Polish border, has been a key hub for foreign diplomats, Ukrainian refugees, and humanitarian and military supplies flowing in from the neighboring European Union.
4. 📷 1,000 words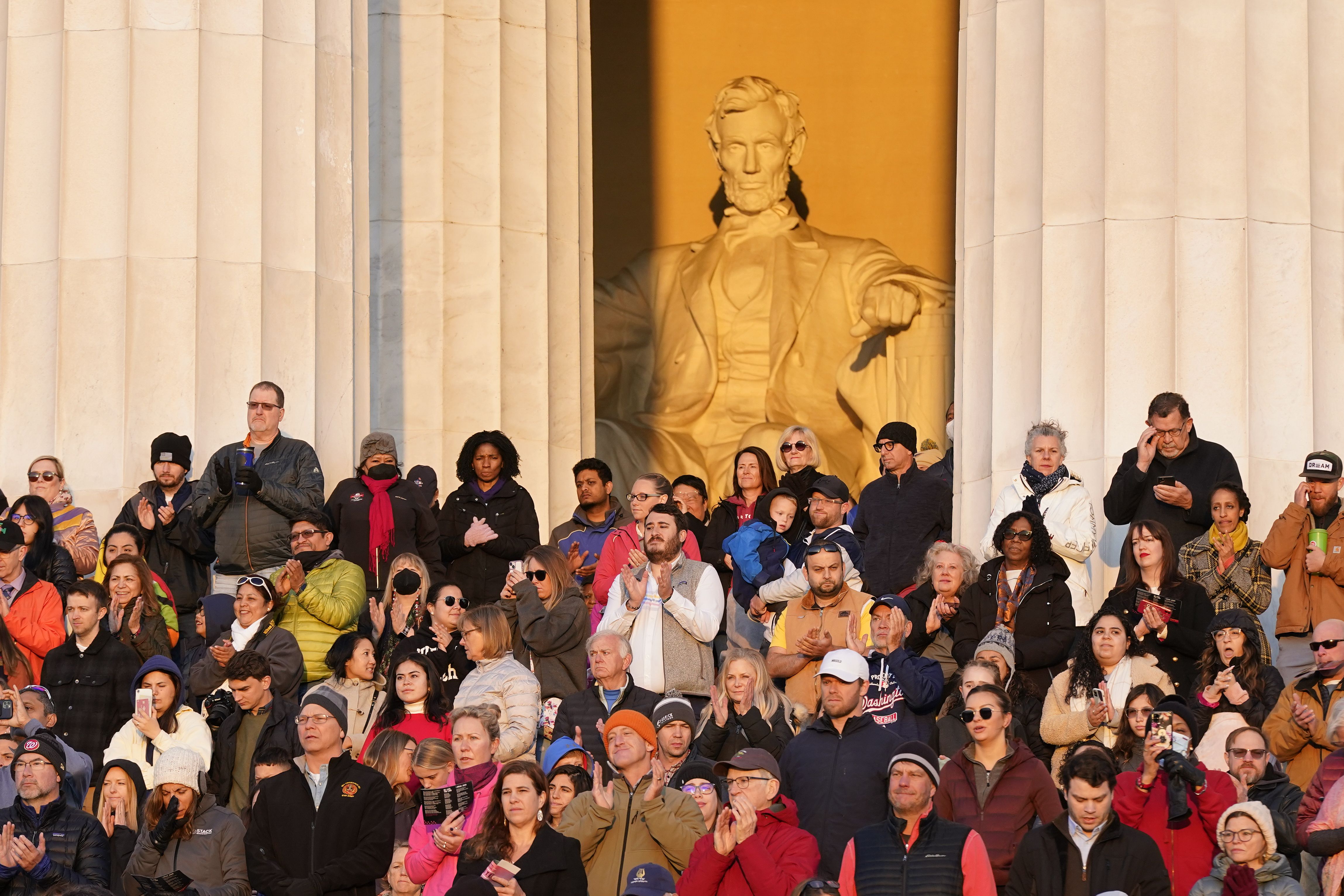 Easter Sunday marked a return to in-person worship for much of America, after two years of remote worship and sparse congregations.
Above: A sunrise service at the Lincoln Memorial.
5. 🔎 Ronan Farrow: Global spyware race
"As democratic governments worry about sophisticated hacking software, they increasingly rely on it," Ronan Farrow writes in "The Surveillance States," in The New Yorker's "Innovation & Tech" issue.
Farrow cites evidence that at least 45 countries are using Pegasus — spyware purchased by law enforcement agencies in the U.S. and across Europe from Israel's NSO Group. The N.Y. Times has called it the "World's Most Powerful Cyberweapon."
Cristin Flynn Goodwin, a Microsoft executive who has led the company's efforts to fight spyware, told Farrow: "The big, dirty secret is that governments are buying this stuff — not just authoritarian governments but all types of governments."
"NSO Group must now adapt to a situation in which its flagship product has become a symbol of oppression," Farrow writes. "One solution was to expand the product line":
The company demonstrated for me an artificial-intelligence tool, called Maestro, that scrutinizes surveillance data, builds models of individuals' relationships and schedules, and alerts law enforcement to variations of routine that might be harbingers of crime. ...
The product is already used by a handful of countries, and [NSO] said that it had contributed to an arrest, after a suspect in a terrorism investigation subtly altered his routine.
Leoz Michaelson, a Maestro designer, told Farrow: "There could be false positives. [But] this guy that is going to buy milk in the middle of the night is in the system for a reason."
6. 🚢 On Day 36, boat floats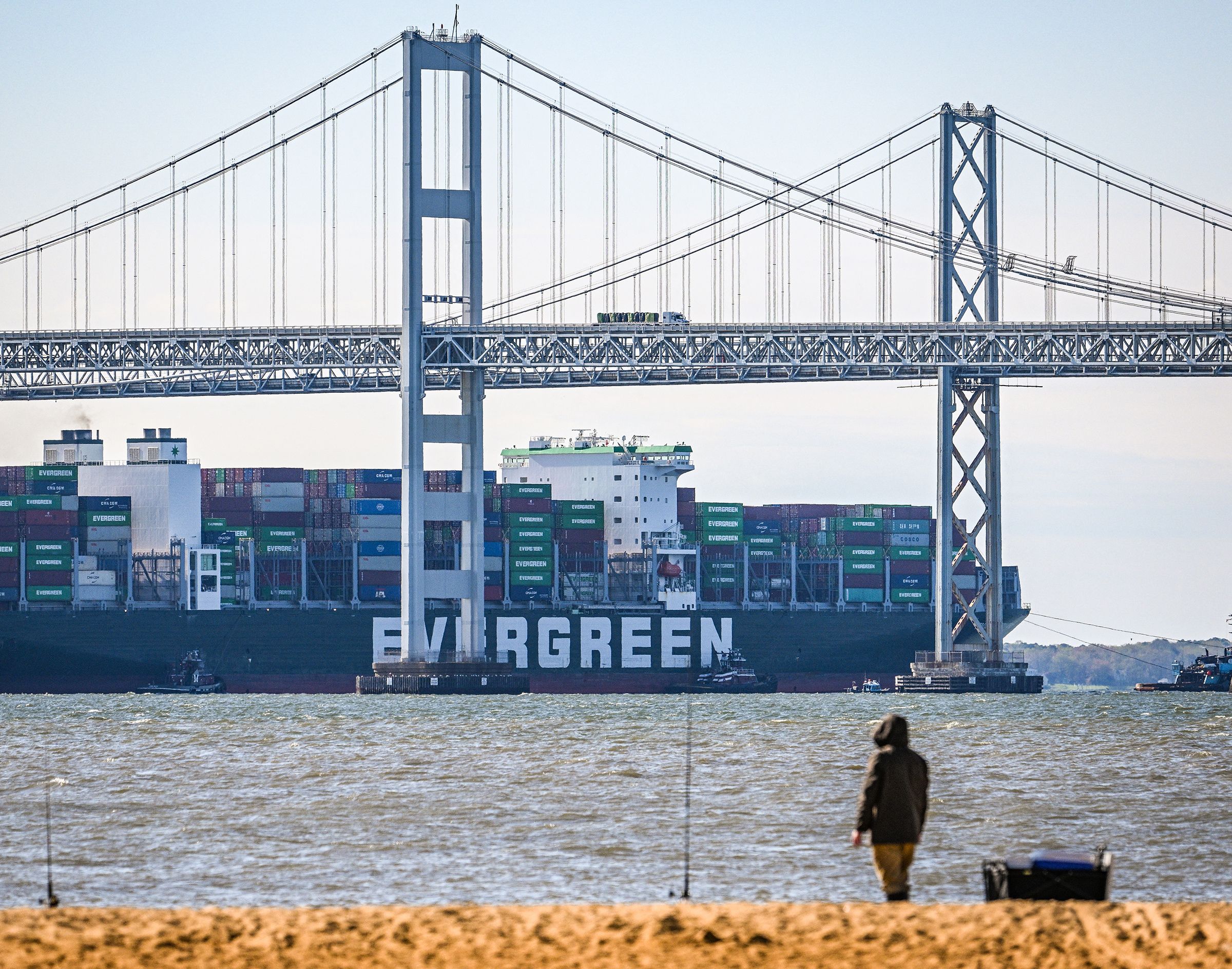 Above: The Ever Forward — sister ship to last year's Suez Canal visitor that wouldn't leave — passes under the Chesapeake Bay Bridge in Maryland yesterday after being freed by two barges and five tugs.
"Salvage crews harnessed the power of a full moon and a spring tide," The Baltimore Sun reports.
"[A]uthorities turned to a costly and cumbersome last resort earlier this month, beginning to remove shipping containers ... A crew assigned to two cranes rappelled up and down towering stacks of containers for 12 hours a day."
The diet — which removed nearly 500 of the 5,000 containers — did the trick.
7. 🎙️ Breaking: Infowars files for bankruptcy
"Companies owned by far-right radio host Alex Jones filed for bankruptcy after being hit by a flurry of lawsuits," including litigation over false claims about the Sandy Hook shooting, Bloomberg reports.
"Three entities, including his website Infowars, sought Chapter 11 protection in Southern Texas."
"Chapter 11 filings allow a business to keep operating while working on a turnaround plan, and pause pending civil litigation."
8. ⛷️ 1 fun thing: California snow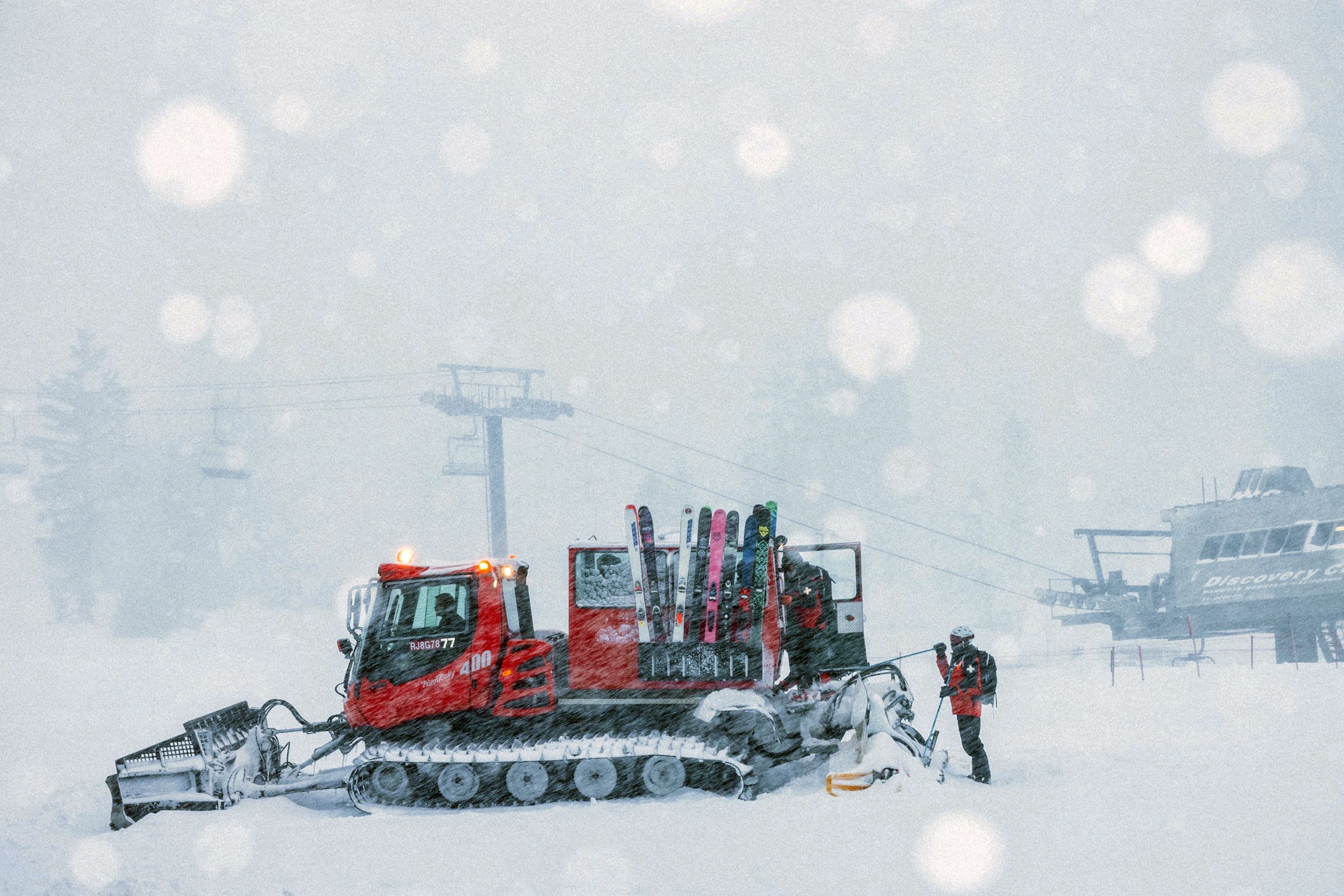 A spring storm brought several feet of snow to the Sierra Nevada, with the seven-day snow total topping three feet in some mountain areas, AP reports from data by UC Berkeley's Central Sierra Snow Lab.
Why it matters: The wet spring weather follows an exceptionally dry winter that leaves California to face another year of drought. The Sierra Nevada snowpack was just 30% of the April 1 average.
Mammoth Mountain in the eastern Sierra said it'll remain open to skiing and snowboarding until Memorial Day.
📬 Invite your friends to sign up here to get their daily essentials — Axios AM, PM and Finish Line.
Editor's note: The lead item has been updated to correct the spelling of Thomas Verbraken.