Axios AM
June 06, 2022
Happy Monday. Smart Brevity™ count: 1,475 words ... 5½ mins. Edited by Noah Bressner.
🇬🇧 Bulletin: Later today, Prime Minister Boris Johnson will face a no-confidence vote from his own party that could oust him from power.
Conservative Party lawmakers have grown increasingly frustrated with Johnson's personal scandals, especially his attendance at lockdown-breaking parties during the height of the pandemic. Go deeper.
📺 1 big thing — Scoop: Jan. 6 committee's secret adviser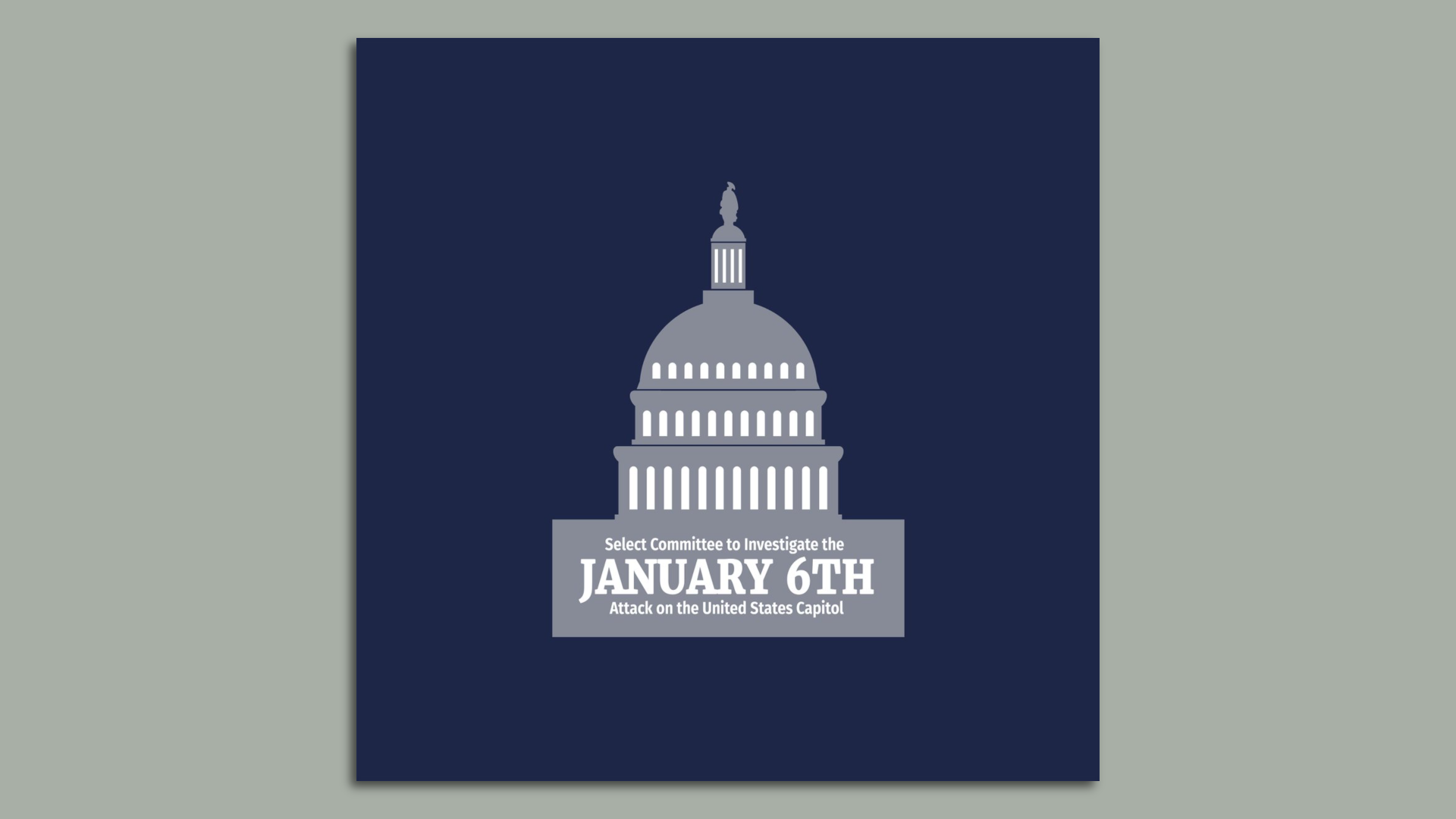 The House's Jan. 6 committee has turned to a renowned former network-news executive to hone a mountain of explosive material into a captivating multimedia presentation for a prime-time hearing Thursday.
James Goldston — former president of ABC News, and a master documentary storyteller who ran "Good Morning America" and "Nightline" — has joined the committee as an unannounced adviser, Axios has learned.
Why it matters: I'm told Goldston is busily producing Thursday's 8 p.m. ET hearing as if it were a blockbuster investigative special.
He plans to make it raw enough so that skeptical journalists will find the material fresh, and chew over the disclosures in future coverage.
And he wants it to draw the eyeballs of Americans who haven't followed the ins and outs of the Capitol riot probe.
Goldston is shaping a massive trove:
The hearing will be a mix of live witnesses + pre-produced video.
I'm told the committee has gained access to official White House photographs from Jan. 6, 2021, that have never been seen publicly.
Only a fraction of the surveillance footage from inside the Capitol — all kinds of angles were captured — has been shown.
Many of the committee's depositions were videotaped. We'll see clips.
An aide says the Select Committee to Investigate the January 6th Attack on the United States Capitol ...
Has conducted more than 1,000 depositions and interviews, with more scheduled.
Received 140,000+ documents.
And is following up on 472 tips received through the committee's online tip line.
The hearing — the first of a series by the committee (most will be during daytime) — has the makings of a national event:
At least two of the broadcast networks will interrupt evening programming for live coverage anchored by ABC's David Muir and CBS' Norah O'Donnell. NBC will announce plans soon.
The other side: Republicans will argue that the 1/6 committee — which consists of seven Democrats + Republicans Liz Cheney of Wyoming and Adam Kinzinger of Illinois — is just out to get former President Trump.
As part of a Republican counter-programming blitz, key members of Congress are already booked for cable interviews after the hearing.
2. Where the jobs moved
More warehouse workers, fewer waiters. More health store employees, fewer in public schools.
The job market is nearly back to full strength, but it looks strikingly different, Axios' Courtenay Brown writes.
Why it matters: Pandemic-era disruptions have shaken up the composition of the labor force — with big implications for how industries will have to adjust to a longer-term worker shortfall.
State of play: With May's payroll gains, roughly 96% of jobs lost during the pandemic are back.
Stunning stat: The private sector has recovered 99% of jobs lost, but the public sector has regained just 58%. Businesses can adjust compensation and policies quickly. Governments were slower.
Other industries have grown: Transportation and warehousing (package couriers and truckers) have never made up a bigger share of the workforce — reflecting the historic appetite for goods.
3. American weekend: 7 mass shootings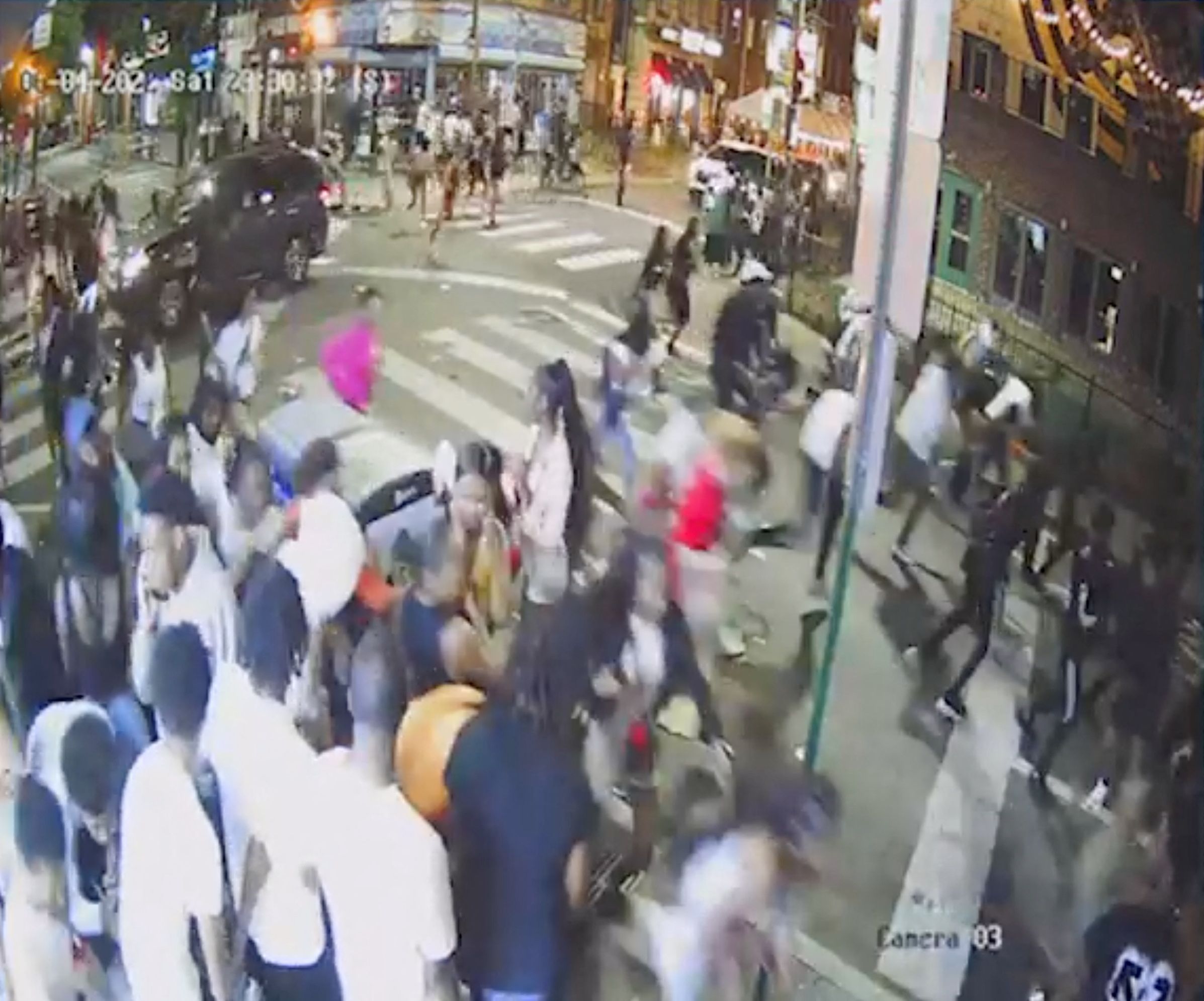 Seven mass shootings this weekend — two at graduation parties — resulted in the deaths of 12 people and injuries to 50+ others, Axios' Ivana Saric reports.
A bustling street in Philadelphia saw multiple shooters open fire Saturday night, killing three people and injuring at least 11 others. Gunshots initially rang out during an altercation around 11:30 p.m. in the heart of South Street's popular hub of bars and restaurants.
A shooting near a bar in Chattanooga, Tenn., left 14 people struck and three others hit by cars, police said. Three people were killed: Two died from gunshots, and the third was run over by a vehicle that was trying to flee the scene, per local media.
A shooting outside a bar in Mesa, Ariz., early yesterday killed two people and left two others injured, an Arizona ABC affiliate reported.
An outdoor high school graduation party in Summerton, S.C., ended in bloodshed after two cars pulled up to a house and a shooting began. Eight people were hit, officials said. One of the victims died.
Outside Richmond in Chester, Va., a 20-year-old man was fatally shot and seven other young people were injured after gunfire erupted during a graduation party. (AP)
A shooting at a strip mall in Phoenix left one person dead and eight others injured. (AP)
A shooting in Macon, Ga., shortly before 7 p.m. Saturday left one dead and three others injured, authorities said.
Share this story ... Go deeper: What we know about Philadelphia shooting ... Chattanooga shooting.
4. 🇺🇸 D-Day: 78 years ago today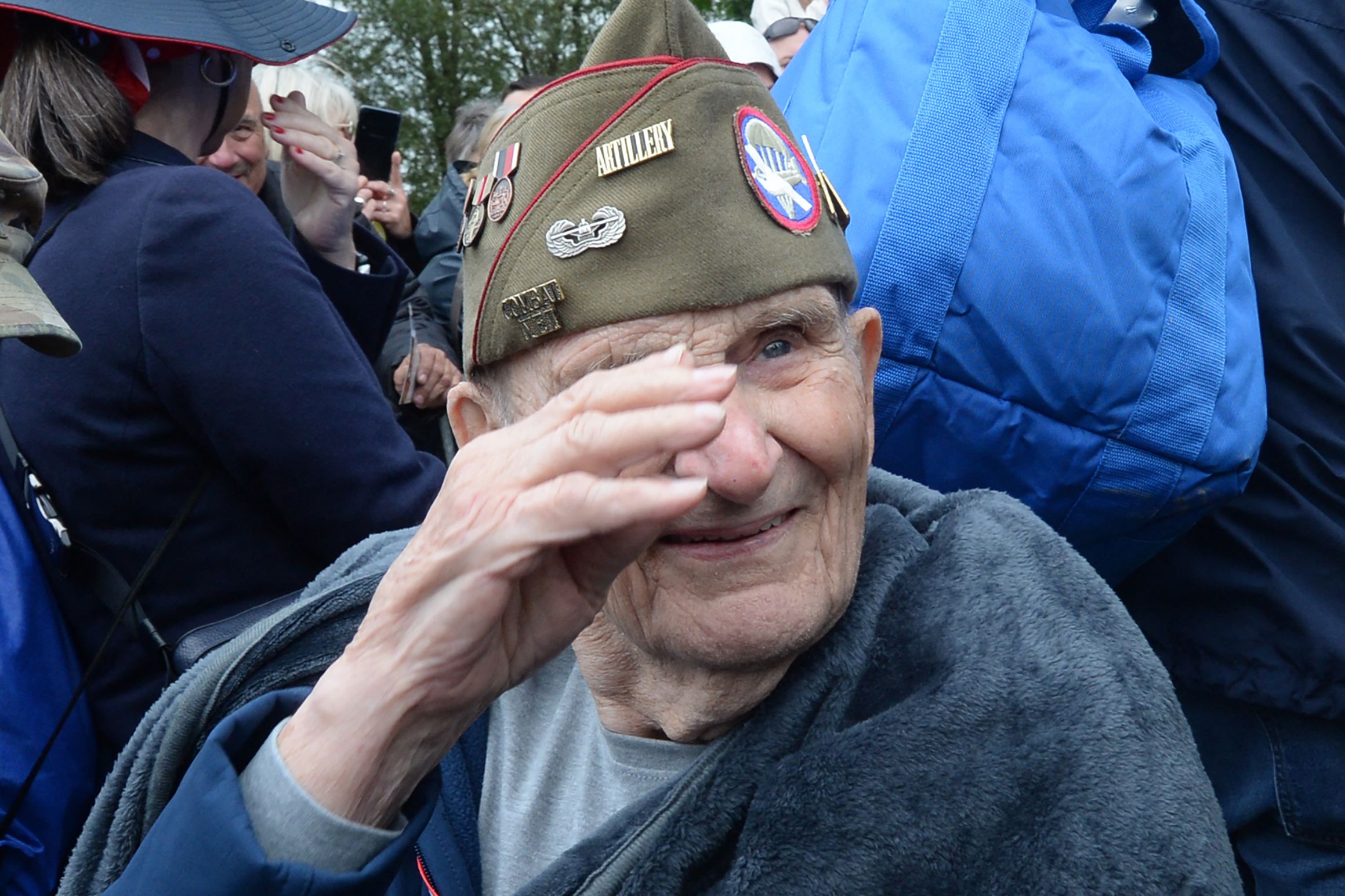 Cliff Stump, 98 — who landed at Normandy, France, on a glider as a 20-year-old paratrooper with the U.S. Army's 82nd Airborne Division — attended a D-Day anniversary celebration in Normandy yesterday.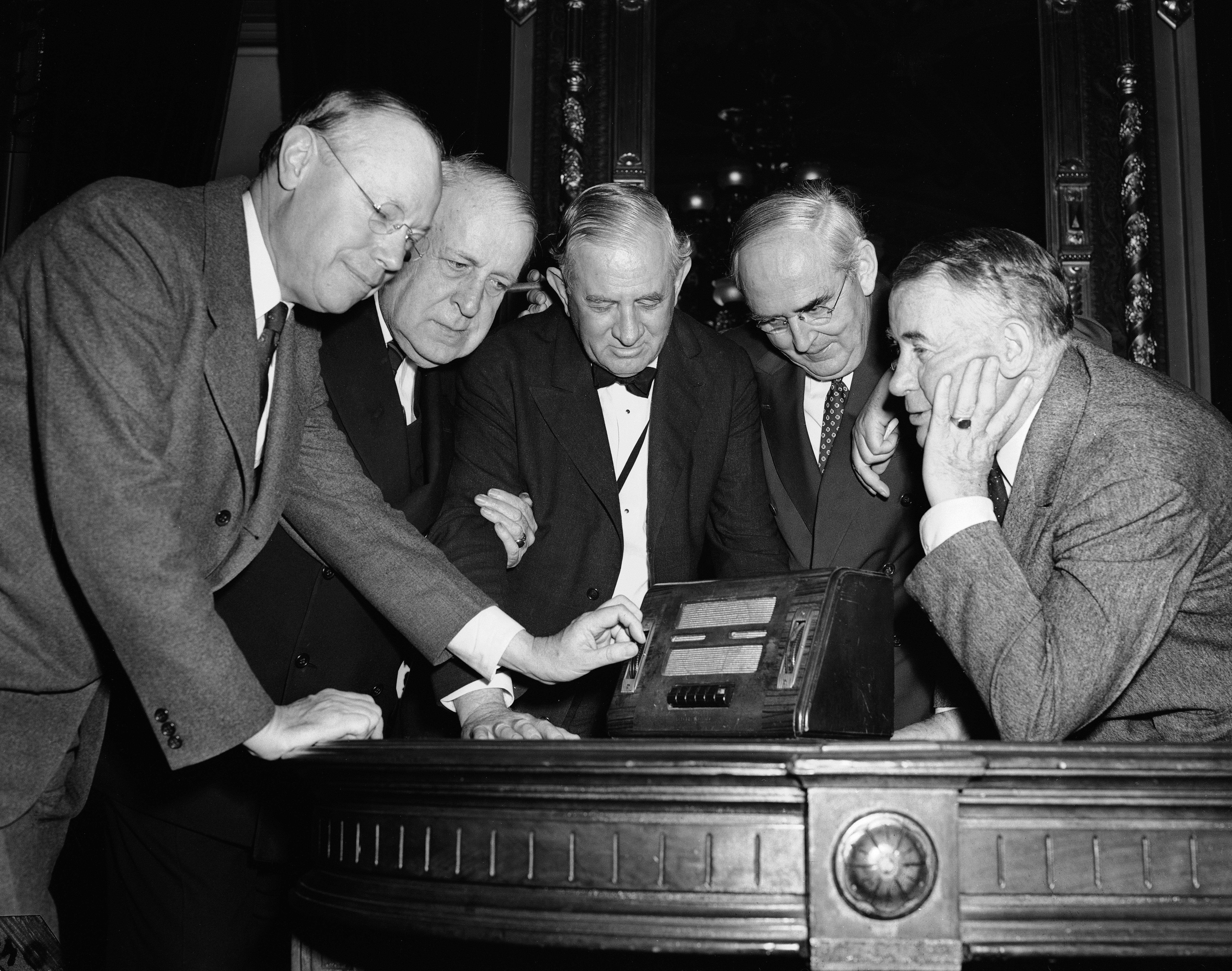 Senators listen to invasion news: Keeping close check on progress of the Allied invasion of France by radio at the Capitol, these senators are shown during a break in the session on June 6, 1944.
5. Best, worst states for LGBTQ+ equality
Out Leadership — a global business network that counts many U.S. corporate and tech giants as members — has released a report evaluating the business climate for LGTBQ+ people across the U.S.
Why it matters: Companies can have trouble attracting employees in regions that are openly hostile to LGBTQ+ rights — especially in this time of heightened competition for talent, Axios Markets co-author Emily Peck writes.
"LGBTQ friendly environments are business-friendly environments," said Todd Sears, a former investment banker who's the Out Leadership founder and CEO.
Factors for the ratings include state laws that impact LGBTQ+ people, like protections in housing, the workplace and foster care ... religious exemption laws ... and the relative difficulty transgender people face in changing gender markers on official documents.
Michigan saw a 7.5-point increase in its score on the index from last year because of new workplace anti-discrimination laws meant to protect workers' rights.
Montana had the biggest decrease, from 30th place in 2021 to 41st. Last year, the state passed a few LGBTQ+ hostile laws, including one banning schools from teaching about sexual orientation and gender identity without parental consent.
6. 🤦 SEC's dopey warning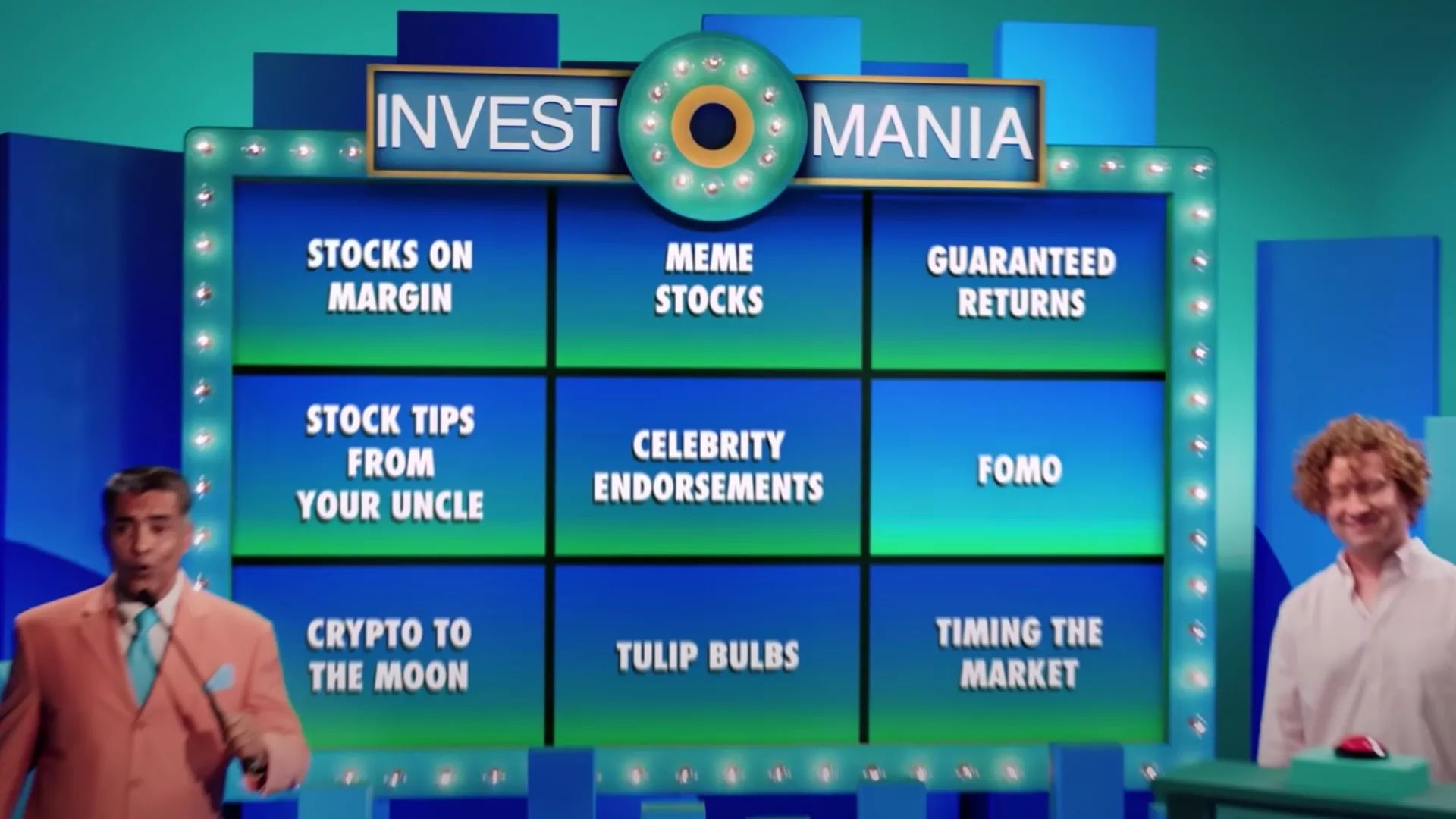 Investors have lost at least a billion dollars on crypto scams, and a new SEC ad campaign wants to help you avoid the pitfalls.
But the ads encourage skepticism toward faddish investments by urging you to "do your own research" — a phrase associated with conspiracy theories, vaccine resistance and mistrust of officials, Axios chief financial correspondent Felix Salmon writes.
One ad says: "Be careful where you get your advice. Do your own research at investor.gov."
In another, a game-show contestant wins by saying that she's "going to do some research first." The "research" seems to involve little more than tapping at her phone.
In the crypto world, "do your own research" — often abbreviated to DYOR — is a meme in itself.
"My heart is with the SEC on this," Tom Nichols, author of "The Death of Expertise," tells Axios. "I just wish they hadn't used a bad phrase. 'Do your own research' is exactly how people end up buying meme stocks."
7. 🇺🇦 Palantir CEO visits Kyiv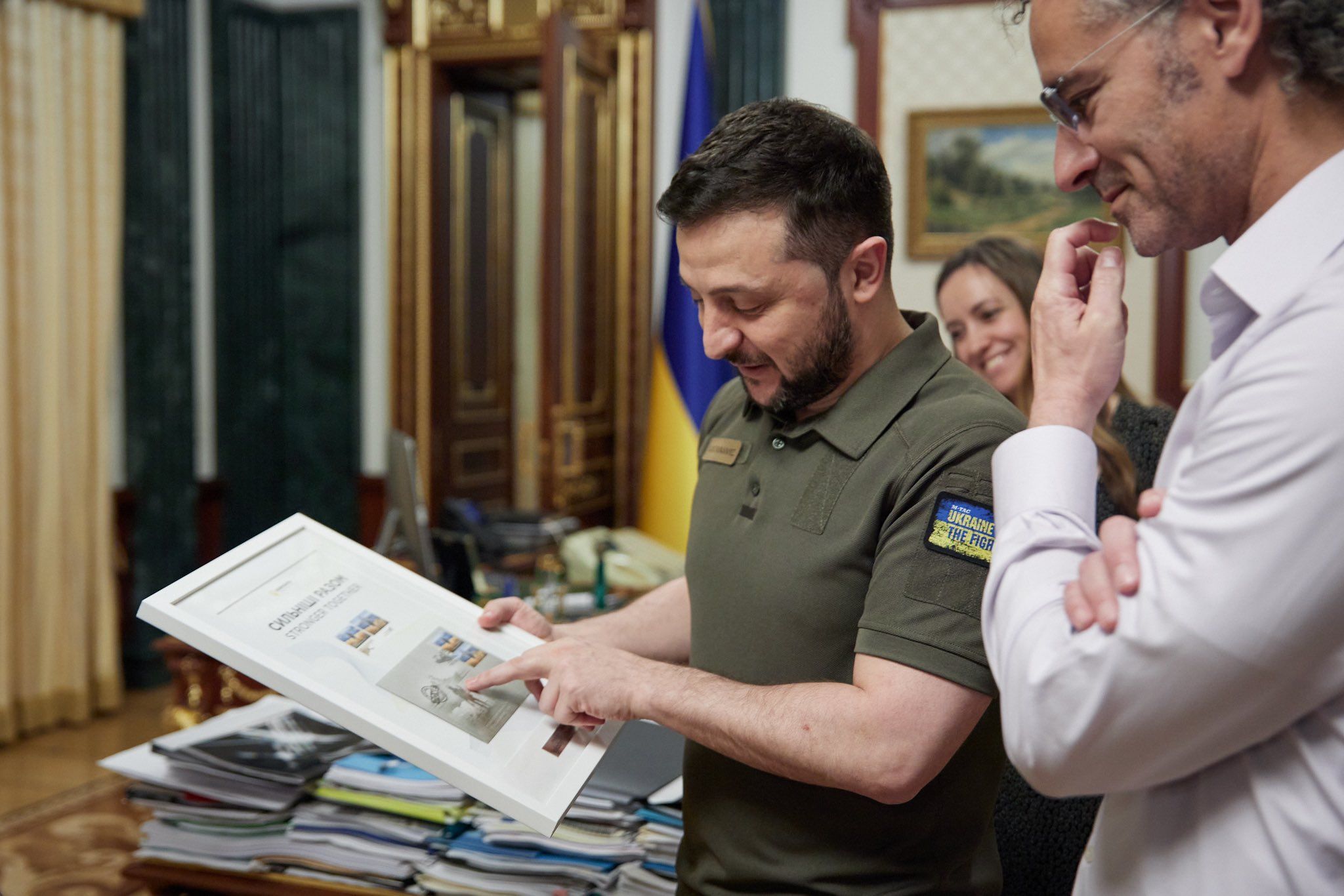 Alex Karp, co-founder and CEO of the data-mining software giant Palantir Technologies, visited Ukrainian President Volodymyr Zelensky in Kyiv last week — a rare visit by a U.S. CEO since the invasion.
A Ukraine official tweeted that they agreed on digital support for the Army.
Denver-based Palantir added that they discussed "the pivotal role of software to Western security."
Ukraine uses Palantir technology, Bloomberg reports.
8. 🎾 Nadal: Champ at 19, champ at 36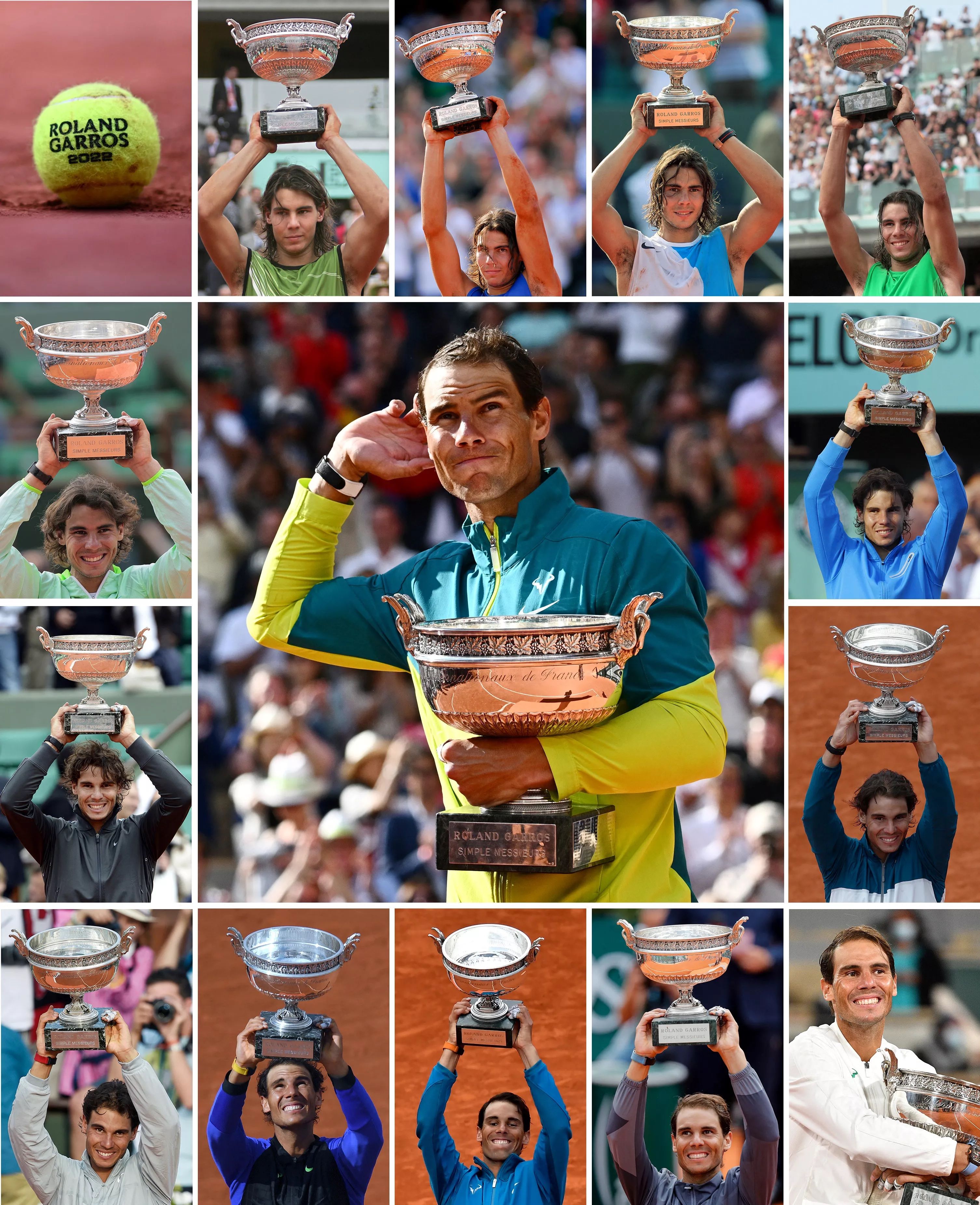 Rafael Nadal defeated Casper Ruud in straight sets yesterday to win the Spaniard's 14th French Open championship and 22nd Grand Slam title, Axios Sports editor Kendall Baker writes.
The big picture: Nadal's first triumph in Paris came in 2005 at age 19. Now 36, he is the oldest champion in the tournament's history.
Nadal has had a miraculous 2022 season after sitting out much of 2021 — missing Wimbledon, the Tokyo Olympics and the U.S. Open — due to a chronic foot problem that had him weighing retirement.
Above: The Big Three have won 62 of the last 75 Grand Slams — and 19 of the last 21.
📬 Invite your friends to sign up here to get their daily essentials — Axios AM, PM and Finish Line.