Axios AM
May 18, 2021
💻 You're invited ... to our Axios Virtual Event with Dr. Anthony Fauci!
Tomorrow at 12:30 p.m. ET, Caitlin Owens and I will talk "Vaccines and the Road Ahead" with Dr. Fauci and Dr. Albert Bourla, Pfizer chairman and CEO, and Jim VandeHei talks with PhRMA president and CEO Stephen J. Ubl. Sign up here.
Smart Brevity™ count: 1,184 words ... 4½ minutes.
1 big thing: Big media to get a lot bigger
The megamerger of Discovery and AT&T media assets is likely to trigger a chain reaction of other media giants forming ever bigger combinations, Axios Media Trends expert Sara Fischer reports.
Why it matters: Today, we get content from hundreds of sources. But those are increasingly being gobbled up by the same owners — almost a flashback to the days of getting news from three broadcast networks.
Between the lines: In the hours following the announcement of the new media behemoth — a combination of WarnerMedia and Discovery — insiders began to speculate which would be the next big deal.
"I've got to think that Comcast has a war room in downtown Philly where they're all trying to figure this out," a former WarnerMedia executive tells Axios.
⚡ Breaking: David Zaslav will stay on as Discovery CEO through at least 2027, leading the massive joint venture with WarnerMedia, sources tell Sara. Go deeper.
2. Slow moves to improve police training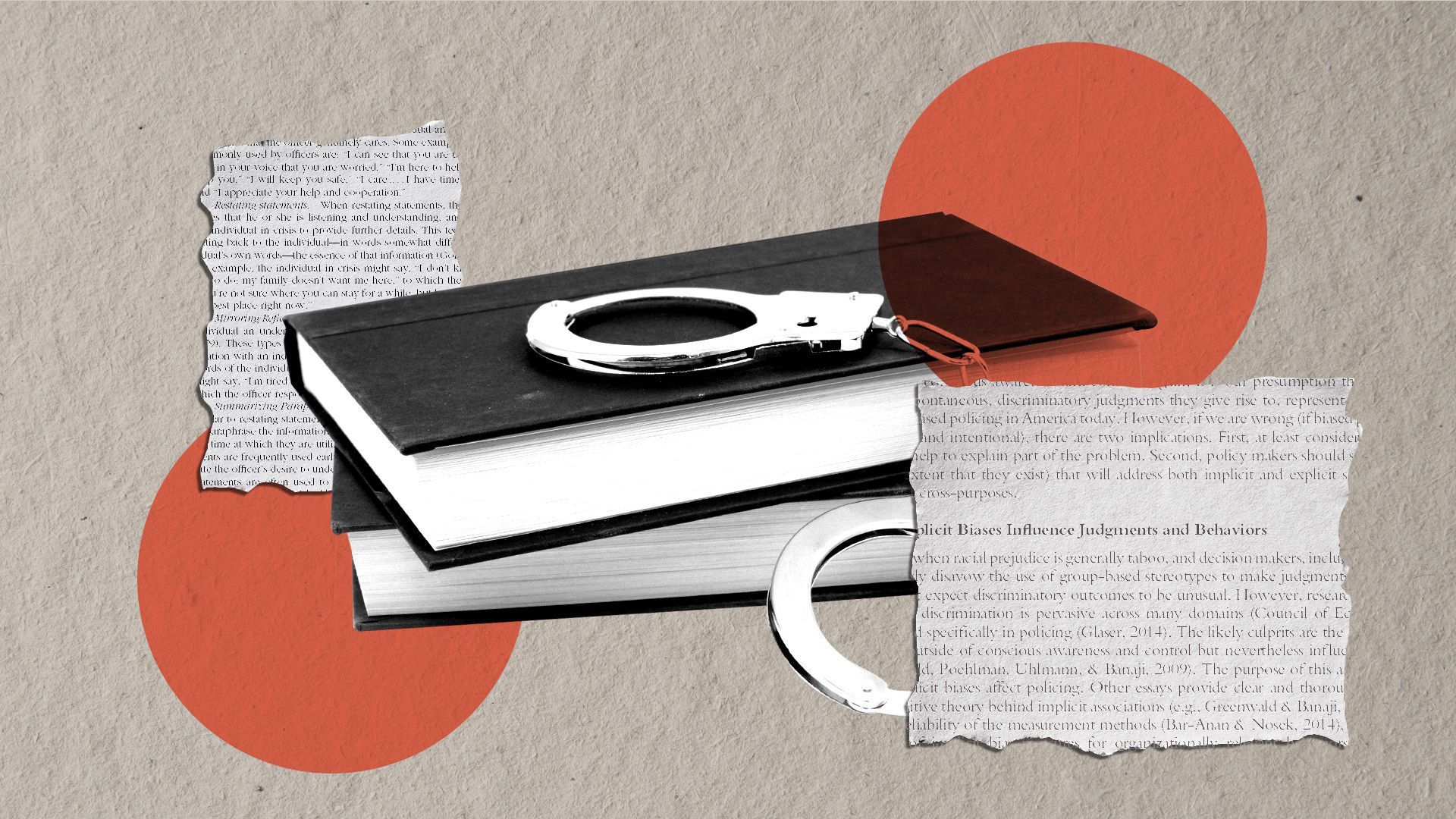 Police departments have ramped up training in the year since George Floyd's death — but there's little solid evidence that the programs work, experts and practitioners tell Axios managing editor David Nather.
Why it matters: If the training does have a meaningful impact in steering officers away from deadly confrontations, it could take years.
The programs are designed to deter the use of force in several ways:
De-escalation training teaches police officers how to defuse volatile situations.
Implicit bias training shows officers how hidden biases might affect their actions and suggests ways to counteract them.
Duty-to-intervene training, such as Georgetown Law's Innovative Policing Program, teaches officers how to step in to prevent a colleague from using inappropriate force.
Between the lines: A fair amount of de-escalation and implicit bias training is already in place, driven by heightened interest after the 2014 shooting death of Michael Brown in Ferguson, Mo.
A new Axios-Ipsos poll found that nearly seven out of 10 Black Americans — 68% — said the police do not look out for people like them well.
That's a drastically different perception than other groups: 83% of white Americans, 60% of Hispanic Americans, and 61% of Asian Americans all said the police look out for them well.
3. Apple's hard China bargain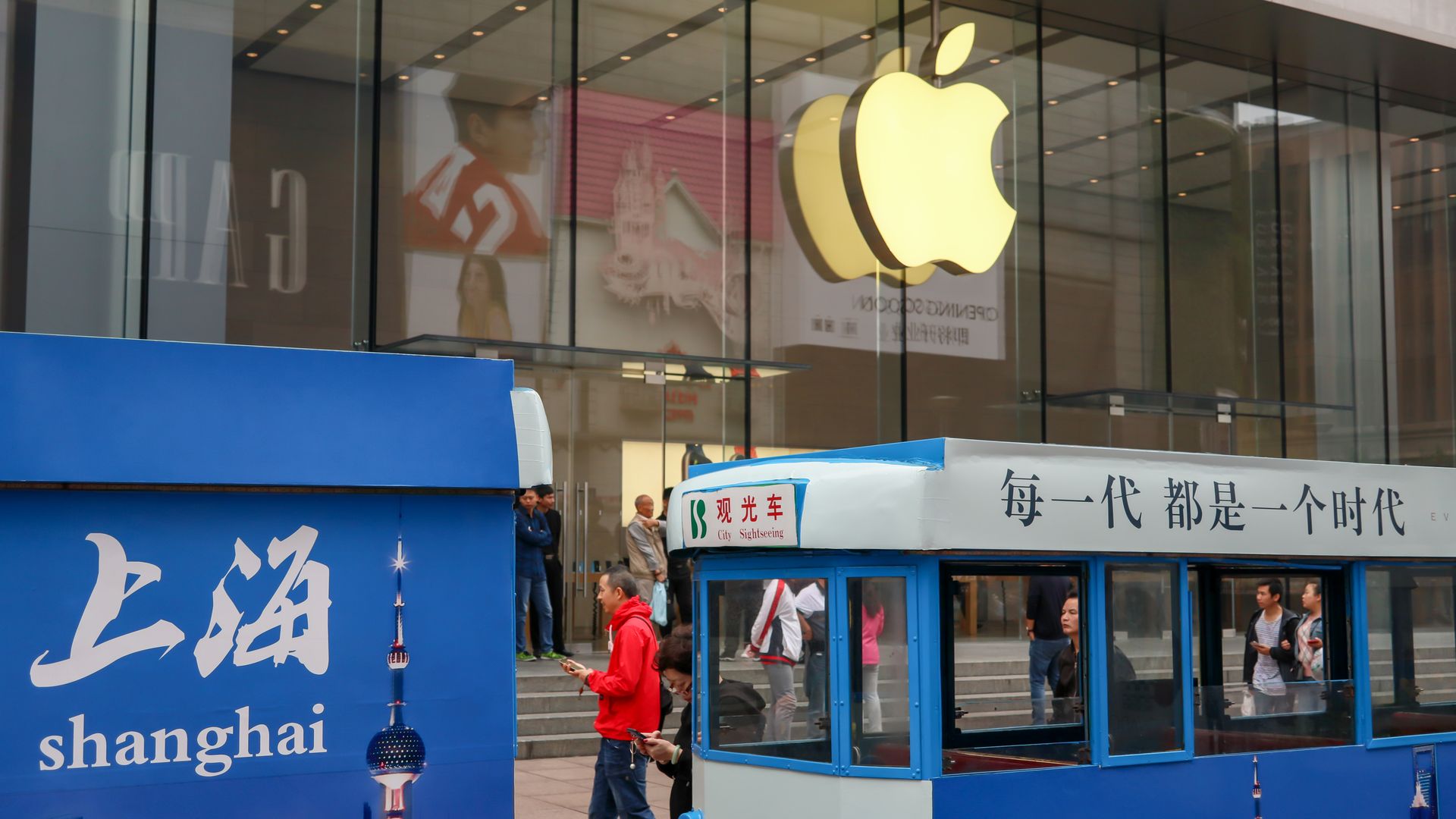 To stay on the good side of the Chinese authorities, Apple has made decisions that contradict its carefully curated image, the N.Y. Times reports from Guiyang, China, which houses an Apple data center:
Why it matters: Apple has risked the data of Chinese customers, and aided government censorship in the Chinese version of its App Store.
The Times' takeaways:
"Apple stores customer data on Chinese government servers."
"Apple now shares customer data with the Chinese government."
"Apple proactively removes apps to placate Chinese officials."
Apple told The Times: "We have never compromised the security of our users or their data in China or anywhere we operate."
4. Employers pile on post-COVID benefits
COVID is driving more employers to offer benefits like extra protection against major hospital bills — and even pet insurance, Axios health care editor Tina Reed writes from a survey by Willis Towers Watson.
94% of the 238 employers who responded to the survey indicated they expect voluntary benefits — benefits that are available but largely unsubsidized — to hold great importance over the next three years.
That's up from 36% in 2018.
Fast-growing benefits: Hospital indemnity coverage, to be offered by 65% of the employers by 2022, and critical illness coverage (76%).
69% expect to offer access to pet insurance.
5. Middle East misinformation mushrooms online
The Middle East conflict is a new test of social-media companies' ability to manage their platforms, Axios' Sara Fischer and Ashley Gold write.
Why it matters: Social media has become a much larger part of our everyday lives and media diets since the 2014 war in Gaza.
The fighting is coming directly to our phones and screens as activism spikes. Some users are finding posts removed or accounts frozen.
Videos of Israel's "Iron Dome" air defense intercepting rockets from Gaza circulate daily.
A spokesman for Israel's prime minister tweeted a video last week purporting to show Palestinians launching rockets in a civilian area of Gaza — but the video was actually from 2018 and located elsewhere, the N.Y. Times reported (subscription).
New data from Zignal Labs provided to Axios shows online support for both sides spiked dramatically over the past week.
That includes a spike in use of the hashtags #freepalestine and #savepalestine, according to the Zignal data.
6. 🕶️ America returns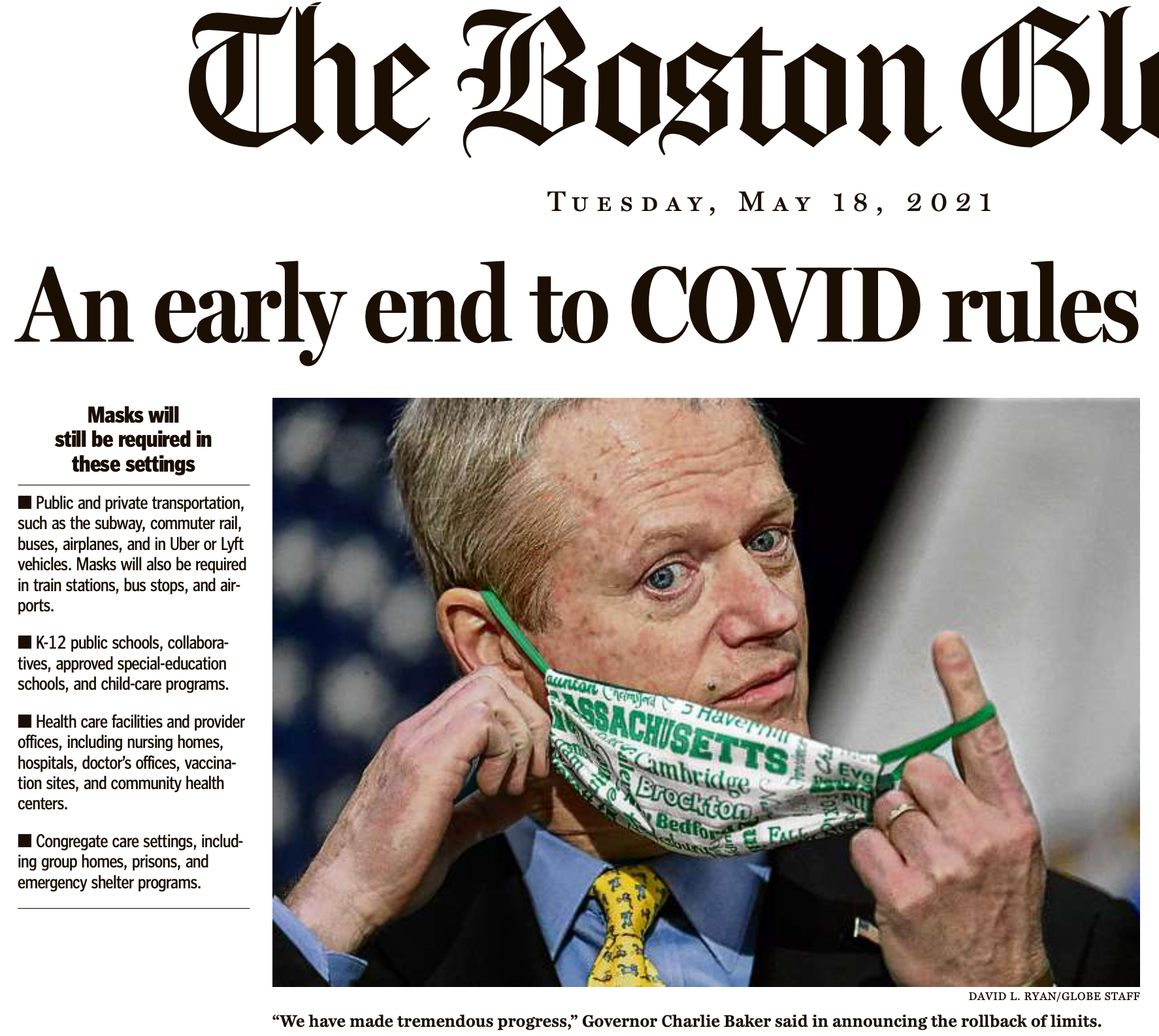 ⚾ Fenway Park will allow full capacity (37,731) beginning May 29.
The 50th running of the New York City Marathon will be on the customary day — the first Sunday in November — but with 33,000 entrants instead of the usual 55,000.
Race director Ted Metellus (via N.Y. Times): "It's the North Star. It's the thing that says we're back."
Chaser ... California will stay masked for another month — until June 15.
7. 💰 GOP plans "Tax Camp"
House GOP leaders today will hold a "Tax Camp" — a "tax teach-in" to show newer members "how tax reform helped blue-collar workers," and how to oppose President Biden's plans, Axios' Alayna Treene reports.
Why it matters: It's an early messaging sign for midterms next year, when Republicans are optimistic about regaining the House.
Also today, Treasury Secretary Janet Yellen will be at the U.S. Chamber of Commerce — making the opposite case to business leaders.
She'll urge them to support President Biden's $2.3 trillion infrastructure plan, Axios' Hans Nichols scooped in Sneak Peek.
8. 🎞️ What Hollywood is reading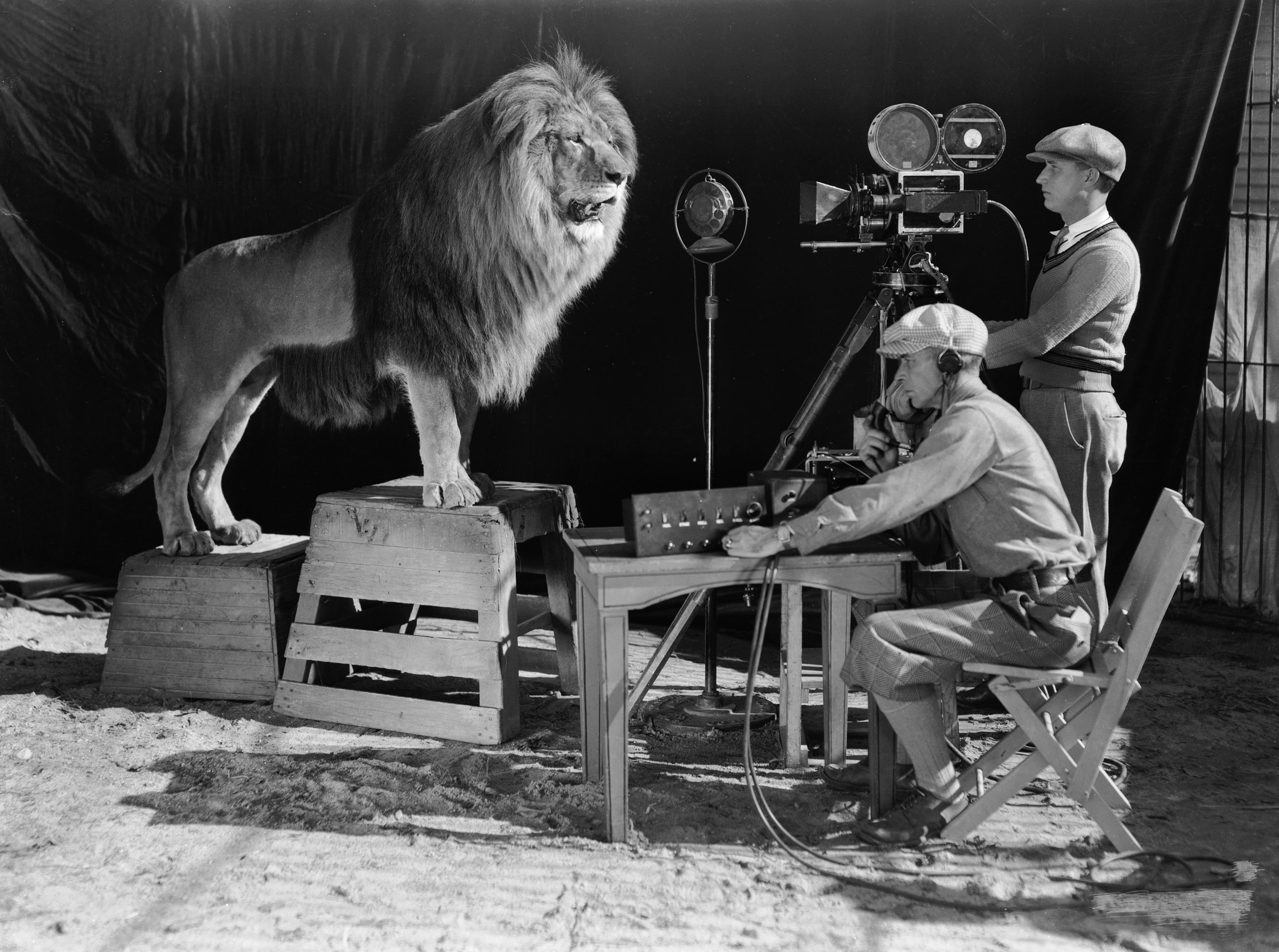 Amazon is in talks to acquire the iconic MGM studio for $9 billion, Variety reports:
MGM is known to be for sale, and chatter has circulated for some time that Amazon (and other tech giants) have been sniffing around.
"In a sign Amazon has upped its focus on entertainment, last week the company announced that it had tapped Jeff Blackburn, a former high-ranking executive who recently exited the ecommerce giant, to return to Amazon in a new role overseeing a consolidated global media and entertainment group."
9. NASA next: A flying telescope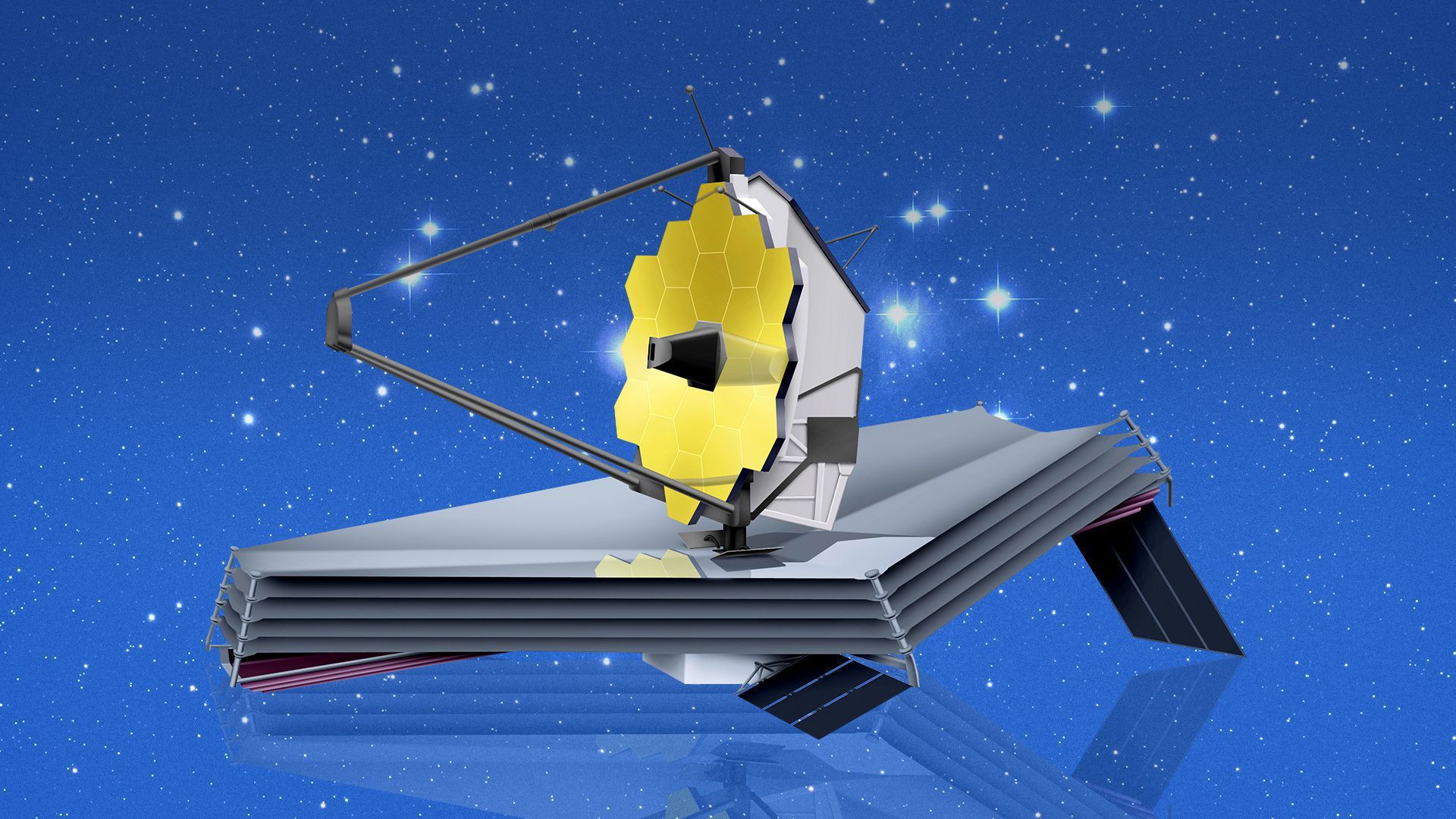 The high-price James Webb Space Telescope is close to launch, Axios Space author Miriam Kramer writes.
The Webb is in the final stages of testing in the U.S., then will be shipped to French Guiana for launch at the end of October.
Why it matters: NASA's Webb could transform space science, revealing the light of never-before-seen galaxies and stars. But there have been delays and billions of dollars in budget overruns.
10. 1 frame thing: $1 billion in art sold in New York last week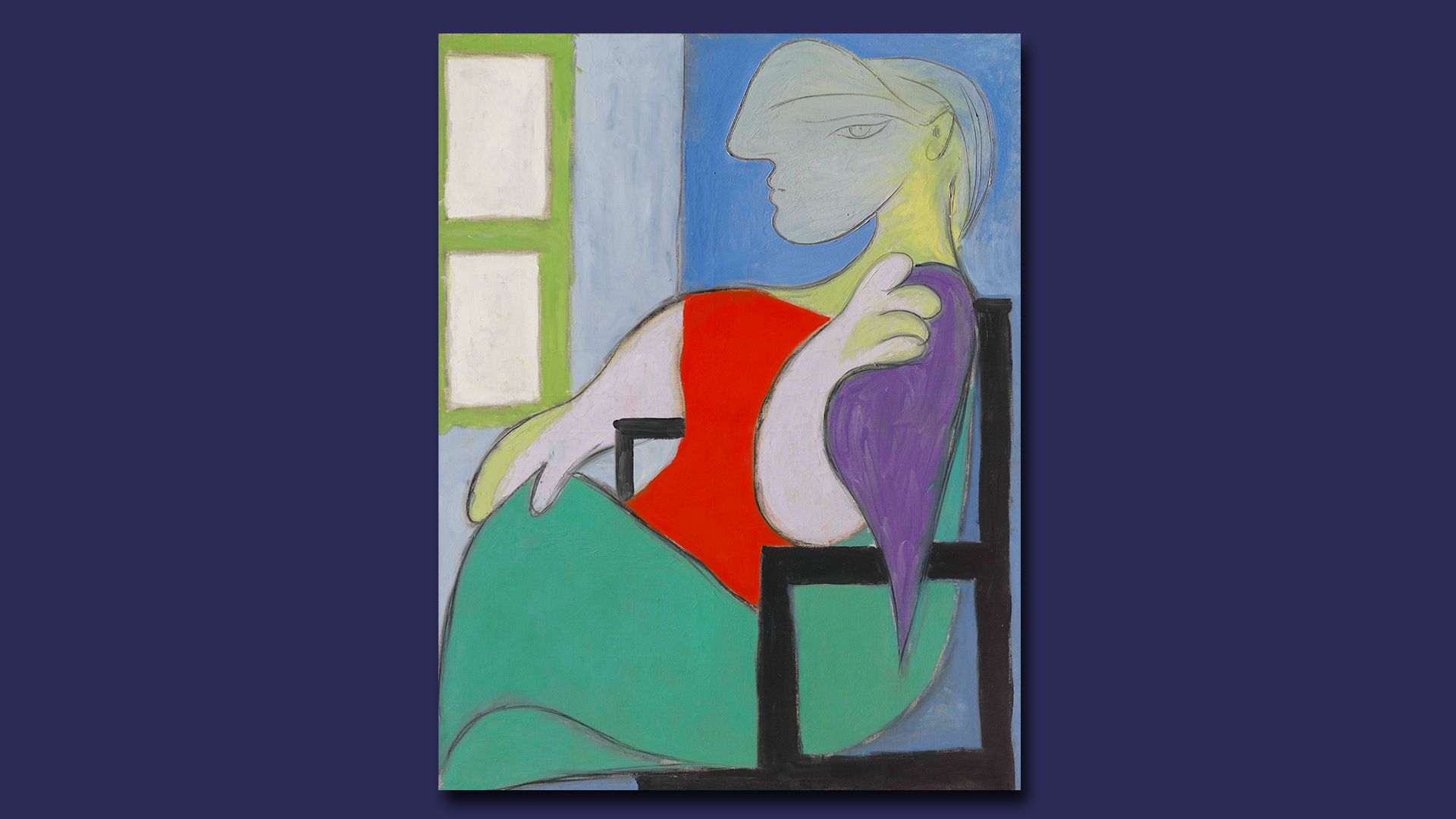 More than $1.3 billion in paintings was sold during New York's May auction week, and just 10 paintings added up to $550 million, Bloomberg reports:
"Picasso, Monet, Van Gogh, and Warhol still dominate the very pinnacle of prices."
"The only exception is Jean-Michel Basquiat, who died at the age of 27 in 1988." His 1983 "In This Case" sold for $93.1 million.
The top bid was $103.4 million for Picasso's 1932 "Femme Assise Près d'une Fenêtre (Marie-Thérèse)," shown above.
📬 Please invite your friends, family, colleagues to sign up here for Axios AM and Axios PM.