https://www.axios.com/newsletters/axios-am-03bcc989-2c6f-4087-a3ad-218596b3ff11.html?chunk=0#story0
1 big thing: "Damned dishonest"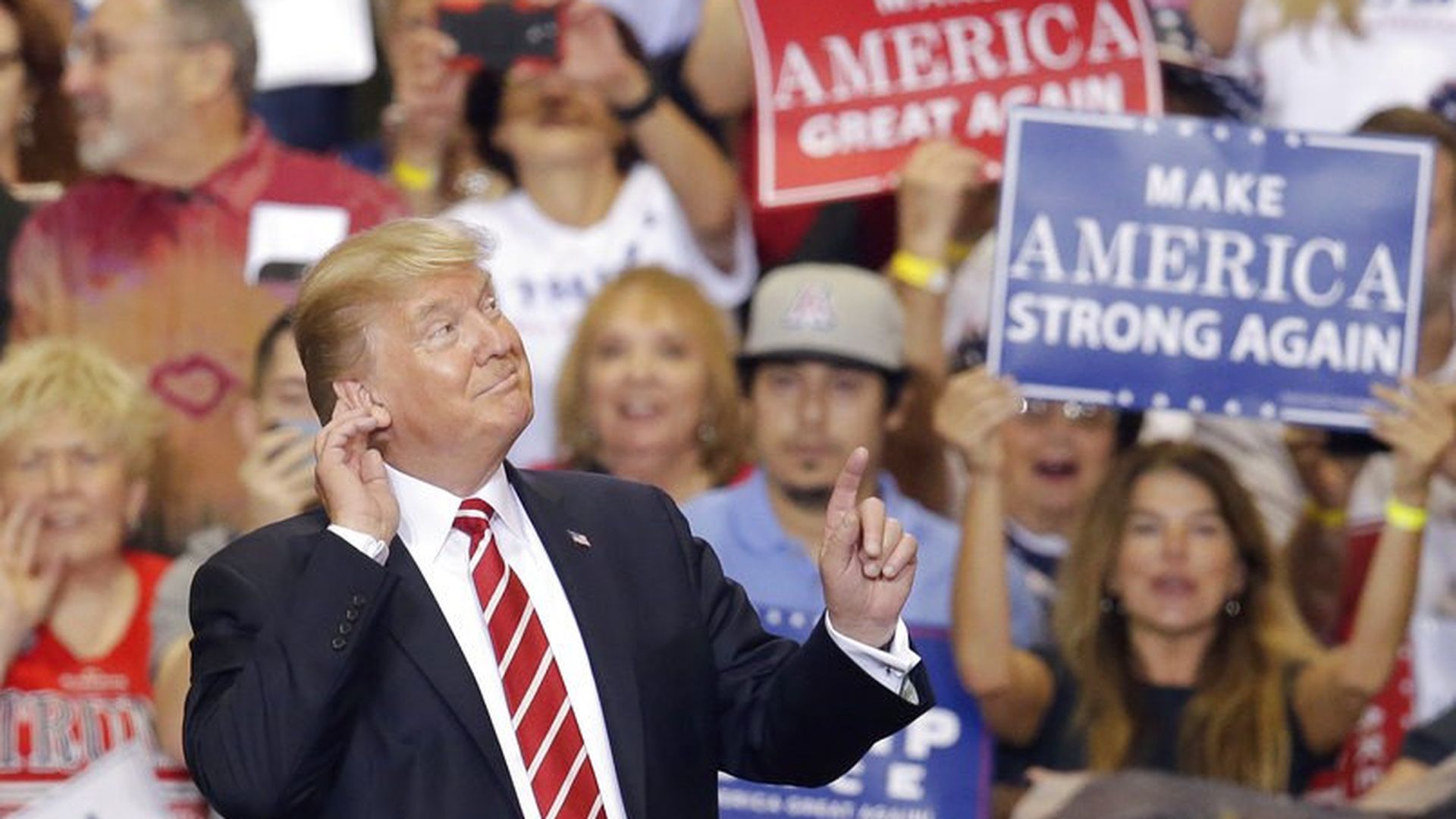 Speaking to the American Legion national convention in Reno today, according to prepared remarks provided to Axios AM, President Trump will declare that it's "time to heal the wounds that have divided us."
But in Phoenix last night, consumed by grievance, he unleashed some of the most divisive and deceptive attacks against the media in presidential history. He accused the media of fanning the flames of racist protest, being anti-American, trying to erase our heritage, and then turning off cameras during his speech to hide his truth (it was all being carried live).
It was as if Trump, who was introduced by Vice President Pence, was taunting the rowdy crowd to turn on reporters.
Blaming "damned dishonest" reporters for the racial tension in America, he dramatically reread his past statements on Charlottesville — but omitted the "many sides" and "both sides" assertions that drew criticism even from top Republicans.
After the rally, police broke up protest crowds with tear gas, pepper spray, stun grenades and rubber bullets. (Video.)
The raucous crowd interrupted him with chants: "USA! USA! USA! ... CNN sucks! CNN sucks! CNN sucks! ... Build that wall! Build that wall! Build that wall!"
Trump said: "CNN does not want its falling viewership to watch what I'm saying tonight, I can tell you." But his remarks were being carried live on both CNN and CNN International (which we get on Fios here at the Axios AM Executive Residence).
Trump made lots of news:
"Believe me, if we have to close down our government, we're building that wall."
May pardon Sheriff Joe Arpaio: "I'll make a prediction. I think he's going to be just fine, OK (APPLAUSE) ... But I won't do it tonight."
"We will renegotiate NAFTA, or we will terminate NAFTA. I personally don't think you can make a deal without a termination, but we're going to see what happens, OK? ... You're in good hands, I can tell you."
On the CEOs who left his business councils: "When it got a little heat with the lies from the media, they sort of said, 'Oh, we'll take a pass.' ... I remember the ones that did."
"But people are now calling me, people that have been, like, 'we'll take a pass': 'Don, can we get together for lunch? Let's do it privately, instead of through a council.' ... They are calling, and they're saying: 'How about getting together privately?'"
"I don't believe that any president has accomplished as much as this president in the first six or seven months. I really don't believe it."
More from Trump's 77-minute speech at a "Make America Great Again" campaign rally, ending at 11:25 p.m. ET:
"[V]ery dishonest media, those people right up there with all the cameras." (BOOING)
"But they don't report the facts. Just like they don't want to report that I spoke out forcefully against hatred, bigotry and violence and strongly condemned the neo-Nazis, the White Supremacists, and the KKK." (APPLAUSE)
"I hope they're showing how many people are in this room, but they won't. They don't even do that. The only time they show the crowds is when there's a disrupter or an anarchist in the room."
"All the networks — I mean, CNN is really bad, but ABC this morning — I don't watch it much, but I'm watching in the morning, and they have little George Stephanopoulos talking to Nikki Haley, right? Little George."
"[T]hey asked me, ... what about race relations in the United States? Now I have to say they were pretty bad under Barack Obama. That I can tell you."
On historic statues being removed: "They're trying to take away our culture. They are trying to take away our history. And our weak leaders, they do it overnight. These things have been there for 150 years, for 100 years. You go back to a university, and it's gone. Weak, weak people."
This fire will keep burning. Sean Hannity said on Fox News at 11 p.m., as he passed the live coverage over to Bret Baier, that his opening monologue tonight "will be directed at the corrupt media."
Be smart: Trump was on Sen. John McCain's turf, and called him out (without mentioning his name) for voting against the health-care bill — but didn't wish the state's most famous politician a speedy recovery from cancer.
Reporters at the rally say the taunting of the press increased as he ratcheted up his remarks. In this fevered environment, some journalist could get beaten, or worse.
https://www.axios.com/newsletters/axios-am-03bcc989-2c6f-4087-a3ad-218596b3ff11.html?chunk=1#story1
2. "Opened up the wound"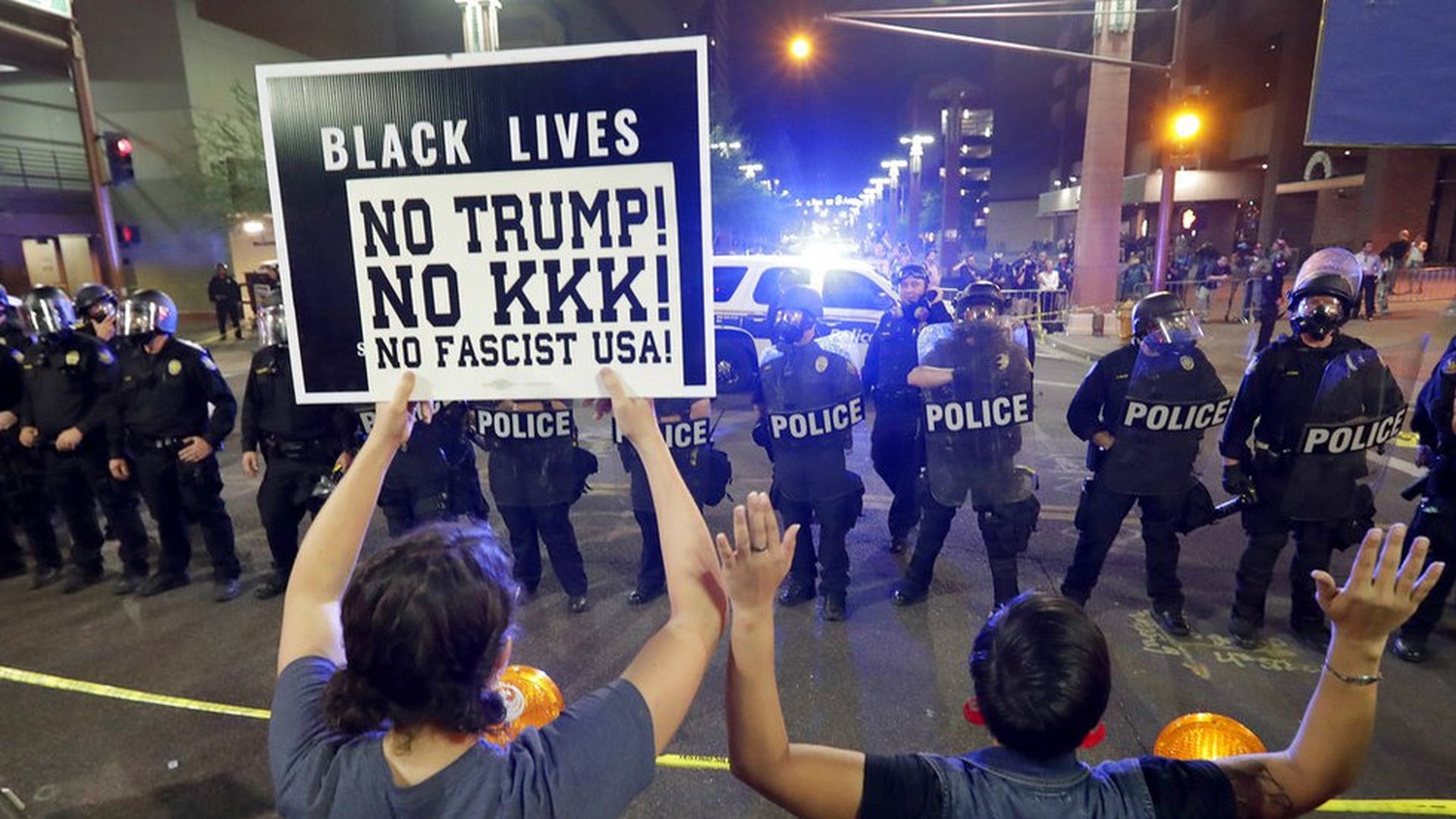 CNN's Don Lemon: "He is clearly trying to ignite a civil war in this country. ... He certainly opened up the race wound from Charlottesville. ... A man backed into a corner, it seems, by circumstances beyond his control — and beyond his understanding."
NBC's Kristen Welker: "[T]his whole Charlottesville criticism ... has really been getting under his skin. This was his attempt to sort of revive the argument, to re-litigate it."
Fox News' John Roberts: "The president had ... a clear win last night with his speech about the new policy on Afghanistan ... But now he's completely changed the subject again."
Jon Favreau of Pod Save America, and co-founder of Crooked Media: "Trump's angry that the media reported exactly what he said so he held a speech to deliver a sanitized, redacted version on live television ... I believe Trump just called out the @crookedmedia! ... Trump's going to shut down a government that's controlled entirely by his own party. Very cool."
MSNBC's Lawrence O'Donnell, on the omission of "many sides": "The president has lied to his audience tonight."
CNN's Brian Stelter began his late-night Reliable Sources newsletter with the single word: "Poison."
CNN's Brian Lowry: "[M]uch of this felt like an aging rock band playing the hits ... But he seemed to ratchet up the rhetoric on his enemies list, which has grown lengthier."
N.Y. Times Jeremy Peters, to Brian Williams on MSNBC: "In a lot of ways, what we heard from President Trump tonight was just an extended version of the shouting matches that he's been having behind closed doors at the White House, whether it's screaming at his aides, or screaming at the television. ... I see someone who just doesn't want to lose an argument."
WashPost's Bob Costa, to Brian Williams: "Steve Bannon, gone from the White House, but he might as well have been a ghost at this Phoenix event. He hovered over everything."
https://www.axios.com/newsletters/axios-am-03bcc989-2c6f-4087-a3ad-218596b3ff11.html?chunk=2#story2
3. Hillary: "My skin crawled"
"Morning Joe" has a first look at Hillary Clinton's new memoir, "What Happened," out Sept. 12:
My "skin crawled" when Trump stood behind me at debate ...
Her question to America during the second debate: "Well, what would you do? Do you stay calm, keep smiling and carry on as if he weren't repeatedly invading your space? Or do you turn, look him in the eye and say loudly and clearly: 'Back up you creep, get away from me. I know you love to intimidate women, but you can't intimidate me, so back up.'"
Her reason for writing: "I want to pull back the curtain on an experience that was exhilarating, joyful, infuriating, and just plain humbling. Every day I was a candidate for president, I knew that millions of people were counting on me. And I couldn't bear the idea of letting them down. But I did. I couldn't get the job done."
https://www.axios.com/newsletters/axios-am-03bcc989-2c6f-4087-a3ad-218596b3ff11.html?chunk=3#story3
4. "Cold war" (sounds hot) between Trump, McConnell
"The relationship between President Trump and Senator Mitch McConnell, the majority leader, has disintegrated to the point that they have not spoken to each other in weeks, and Mr. McConnell has privately expressed uncertainty that Mr. Trump will be able to salvage his administration after a series of summer crises," Alex Burns and Jonathan Martin write in the N.Y. Times' lead story:
"Trump and Mr. McConnell are locked in a political cold war."
"Trump ... berated him in a phone call that quickly devolved into a profane shouting match."
"During the call, which Mr. Trump initiated on Aug. 9 from his New Jersey golf club, the president accused Mr. McConnell of bungling the health care issue. He was even more animated about what he intimated was the Senate leader's refusal to protect him from investigations of Russian interference in the 2016 election."
In private, McConnell has described "Trump as entirely unwilling to learn the basics of governing."
N.Y. Times Quote of the Day ... Transportation Secretary Elaine Chao, on the feud between President Trump and her husband, Senate Majority Leader Mitch McConnell: "I stand by my man — both of them."
https://www.axios.com/newsletters/axios-am-03bcc989-2c6f-4087-a3ad-218596b3ff11.html?chunk=4#story4
5. Happening today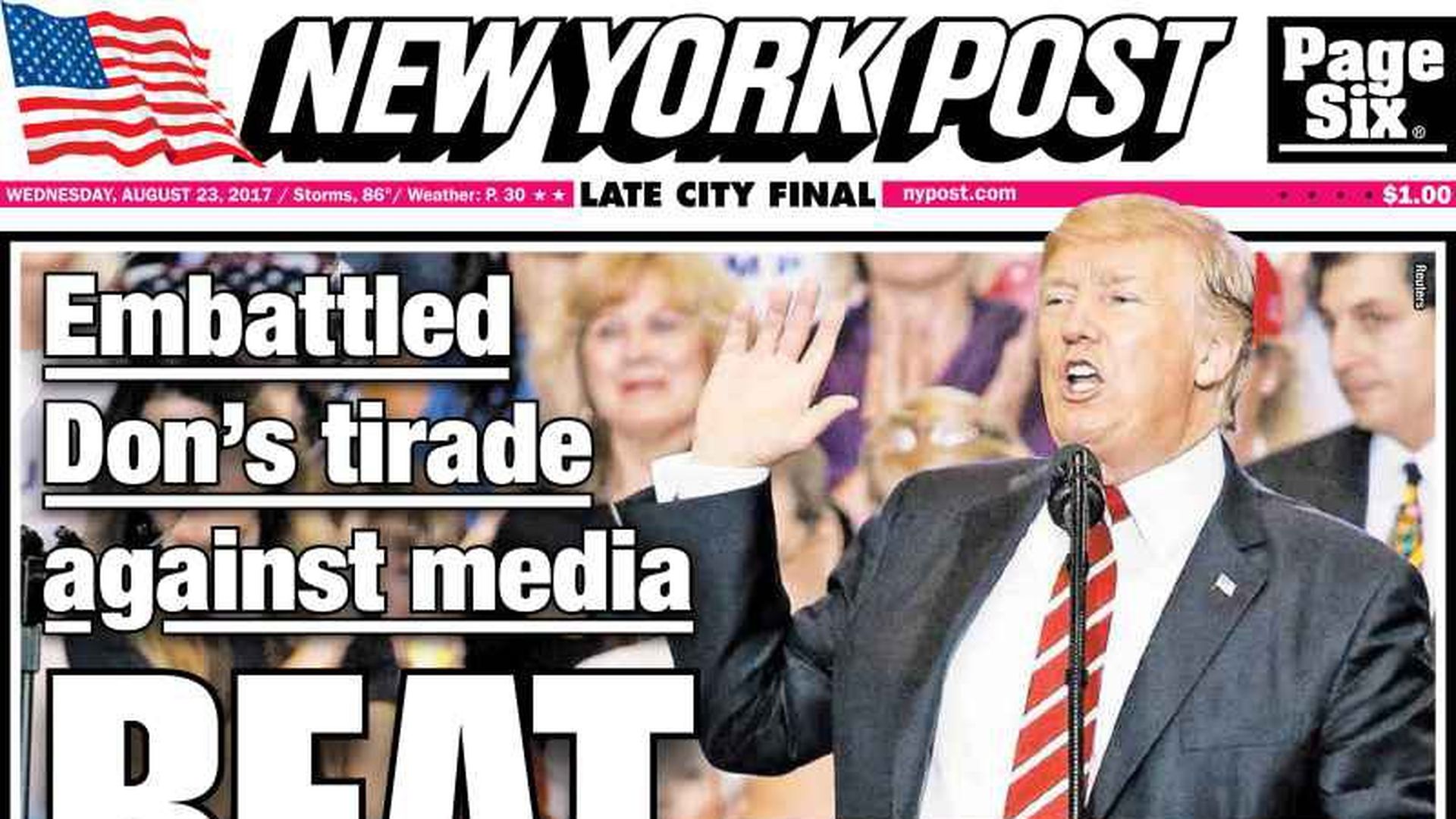 At 2 p.m. ET, President Trump will speak to the American Legion's 99th national convention at the Reno-Sparks Convention Center in Reno, Nev. At 2:45 p.m. ET, he'll sign the Veterans Appeals Improvement and Modernization Act.
From his prepared remarks:
"If American patriots could secure our independence, carve out a home in the wilderness, and free millions from oppression around the world, that same sense of patriotism, courage, and love can help us create a better future for our people today."
"It is time to heal the wounds that have divided us, and to seek a new unity based on the common values that unite us. We are one people, with one home, and one flag."
From a White House spokesman: "The American Legion was instrumental in passing the recently-signed Forever GI Bill ... [T]he Veterans Appeals Improvement and Modernization Act ... passed the Senate unanimously earlier this month. This legislation will streamline the lengthy process that veterans undergo when appealing their claims for disability benefits with the VA."
https://www.axios.com/newsletters/axios-am-03bcc989-2c6f-4087-a3ad-218596b3ff11.html?chunk=5#story5
6. The Trump doctrine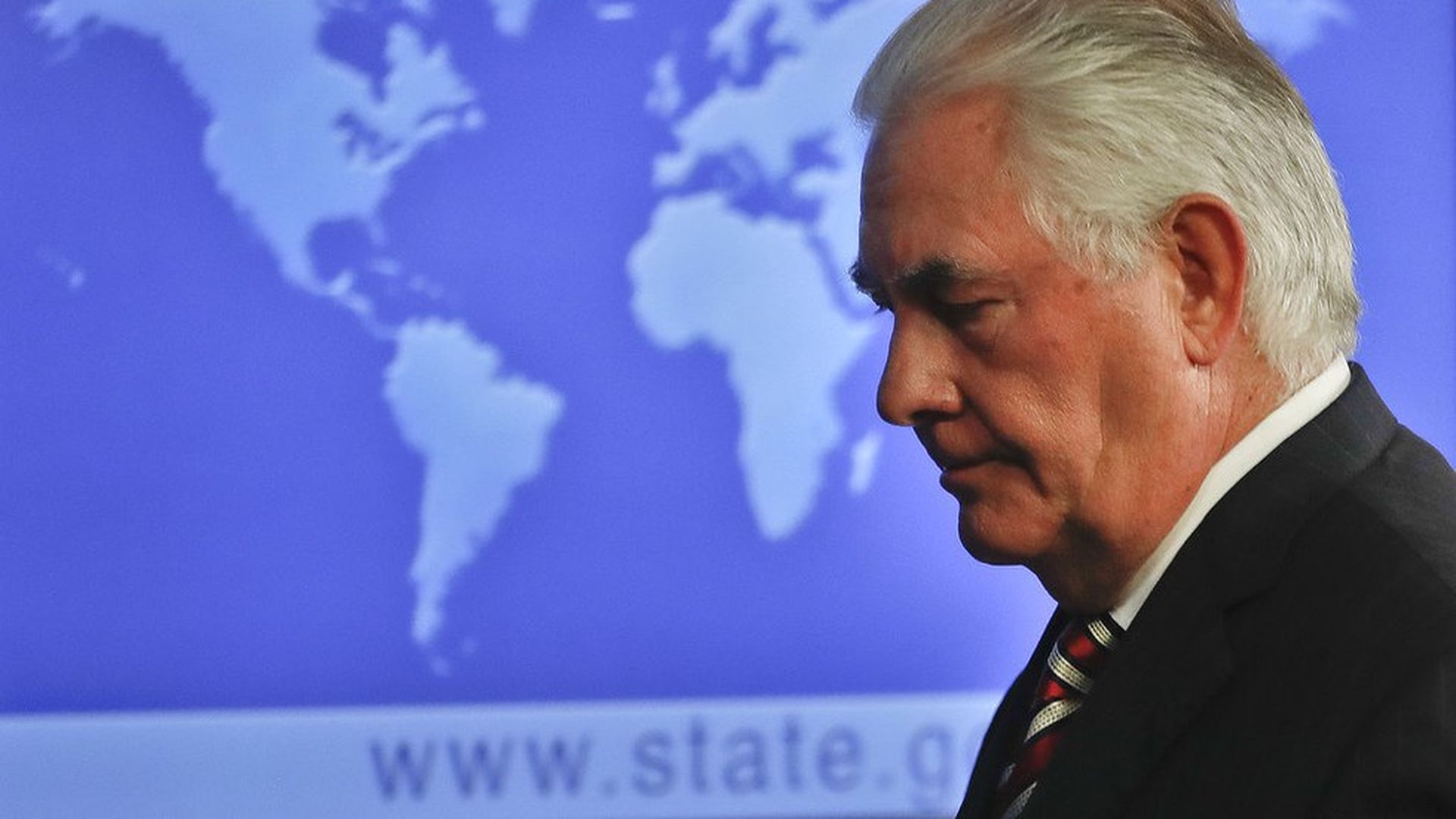 In Trump's new Afghanistan plan, AP's Josh Lederman sees "elements of a broader approach to America's most pressing national security concerns [beginning] to emerge, consistent with his efforts in Iraq, Syria and elsewhere," and drawing "on organizing principles that are also woven throughout his plans for defeating the Islamic State group and containing the threats posed by North Korea and Iran":
Never tip your hand to the enemy.
No timelines for military operations.
Don't micromanage.
No free pass for a neighbor who tolerates extremists or enables U.S. foes.
Let locals lead.
Key quote from Trump's Monday speech: "We are not nation-building again. We are killing terrorists."
Critique ... I ran Josh's article by Vance Serchuk, adjunct senior fellow at the Center for a New American Security, who wrote me back that "Trump as commander-in-chief thus far is a mix of big continuities with Obama and big discontinuities":
Three big continuities:
Disavow "nation building" and Bush-like "freedom agenda" ambitions in favor of self-declared "realism."
Enable local forces whenever possible to clear and hold territory, supported by special operators and airpower; eschew large U.S. conventional deployments à la the Iraq war.
Focus on discrete military objectives — e.g., smashing ISIS in Iraq/Syria, just as Obama smashed AQ core in Pakistan. Trump's impulse, like Obama's, is to want to get the job done so we can come home.
Three big discontinuities:
Devolve much greater discretion over decision-making on troops, tactics, operations to DoD / Mattis.
Reject time tables / deadlines as an instrument of policy.
Cultivate a bit of a madman image — with the national security team portrayed as holding him back from his wilder impulses. If Obama had faith in the power of reason, Trump believes in the value of fear.
Go deeper ... Vance Serchuk's new Wall Street Journal op-ed, "Trump Learns From America's Failures in Afghanistan: By focusing on getting out of the country, Bush and Obama fostered conditions that forced us to stay."
https://www.axios.com/newsletters/axios-am-03bcc989-2c6f-4087-a3ad-218596b3ff11.html?chunk=6#story6
7. What the stars make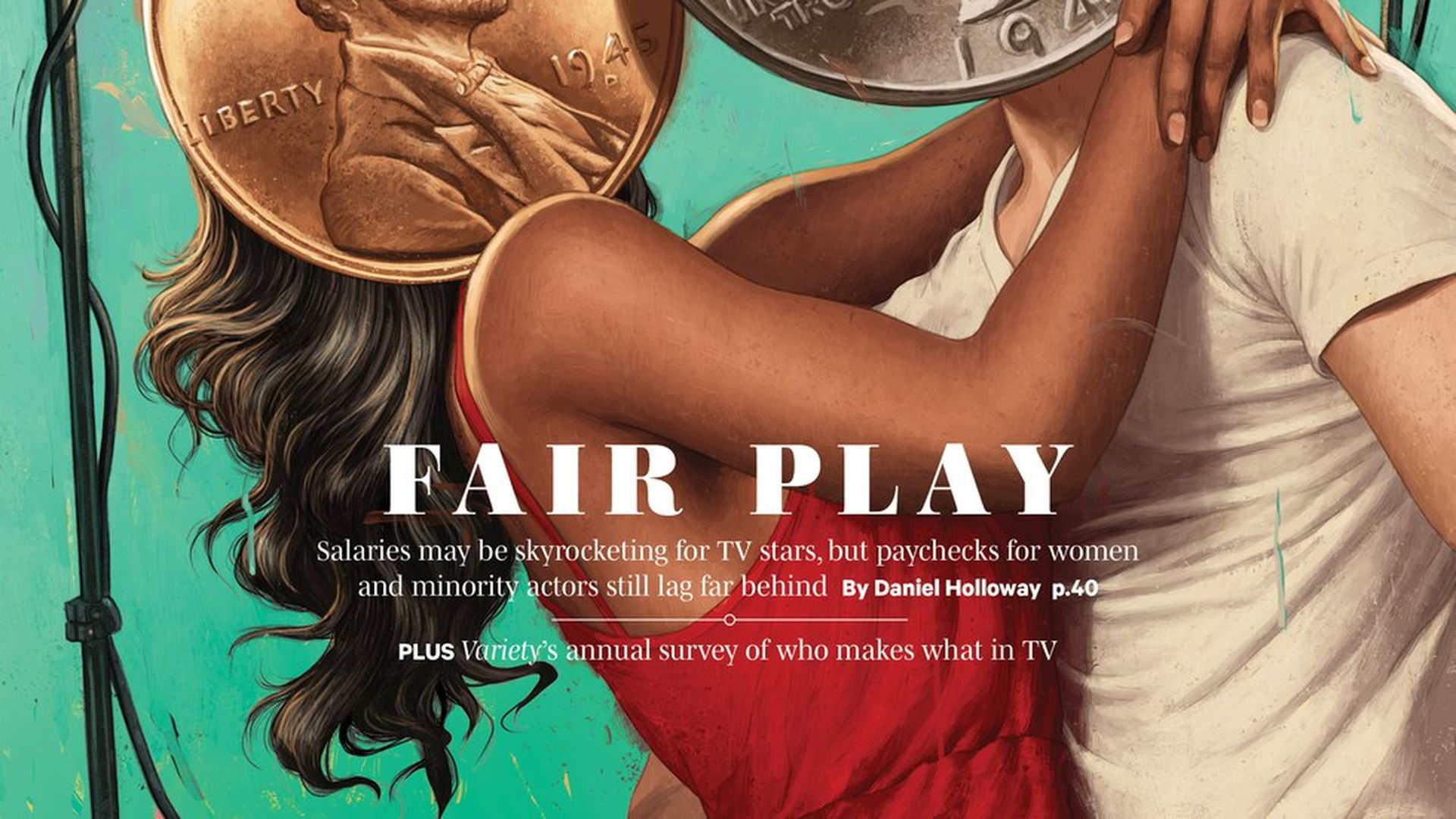 From Variety, estimated salaries of some of TV's highest-paid reality, news and talk-show hosts:
Ellen De Generes, "The Ellen De Generes Show" (syndicated), $50 million
Judith Sheindlin, "Judge Judy" (syndicated), $47 million
Matt Lauer, NBC's "Today" show, $25 million
Katy Perry, ABC's "American Idol," $25 million
Kelly Ripa, "Live with Kelly and Ryan" (syndicated), $22 million
Megyn Kelly, NBC News, $18 million
Robin Roberts, ABC's "Good Morning America," $18 million
Jimmy Fallon, NBC's "Tonight Show," $16 million
Stephen Colbert, CBS' "The Late Show," $15 million
Jimmy Kimmel, ABC's "Jimmy Kimmel Live," $15 million
Pat Sajak, "Wheel of Fortune" (syndicated), $15 million
Ryan Seacrest, "Live with Kelly and Ryan" (syndicated), $15 million
George Stephanopoulos, ABC News, $15 million
Anderson Cooper, CNN, $12 million
David Letterman, untitled forthcoming interview show (Netflix), $12 million
Conan O'Brien, TBS' "Conan," $12 million
Ryan Seacrest, ABC's "American Idol," $12 million
Alec Baldwin, ABC's "Match Game," $3 million
Jamie Foxx, Fox's "Beat Shazam," $3 million
Mike Myers, ABC's "The Gong Show," $3 million
Cover story by Cynthia Littleton, Managing Editor: Television (with charts for Drama, Comedy and Reality/News/Host) ... Salaries of TV's comedy stars (slide show) ... "The Fight for Equal Pay: Women, Minorities on TV Still Making Less Than White Men," by Senior TV Reporter Daniel Holloway.
https://www.axios.com/newsletters/axios-am-03bcc989-2c6f-4087-a3ad-218596b3ff11.html?chunk=7#story7
8. The talk of Wall Street
"With alumni in the White House, Goldman sees an opening: Investment bank now targeting Volcker rule in DC lobbying after Obama-era battering," by the Financial Times (subscription):
"The idea of banning so-called proprietary trading — conceived by former Federal Reserve chairman Paul Volcker — was a centrepiece of former president Barack Obama's efforts to build a bulwark against future crises requiring public bailouts. But the prohibition's final form, which stretched to 964 pages of regulation, has been criticised by banks as muddled and overly complex. They blame it for inhibiting market making activity that was meant to be permitted."
https://www.axios.com/newsletters/axios-am-03bcc989-2c6f-4087-a3ad-218596b3ff11.html?chunk=8#story8
9. How Netflix knows what you want
Four out of five shows watched on Netflix were found by subscribers thanks to recommendations offered them, AP's Frazier Moore reports:
"Most every row of program suggestions (even generic-seeming categories like "Comedies" and "Dramas") is tailored for each subscriber."
"[A] legion of Netflix 'taggers' screens every program, tagging different elements that compose it."
"Viewer habits gathered by Netflix from its 100 million accounts worldwide add more grist to the mill."
An example of the secret sauce: "[F]ans of the 2015 film 'The Big Short,' which deals with Wall Street dirty tricks, have been found to respond to the money monkeyshines that animate 'Ozark."
https://www.axios.com/newsletters/axios-am-03bcc989-2c6f-4087-a3ad-218596b3ff11.html?chunk=9#story9
10. 1 fun thing: # blessed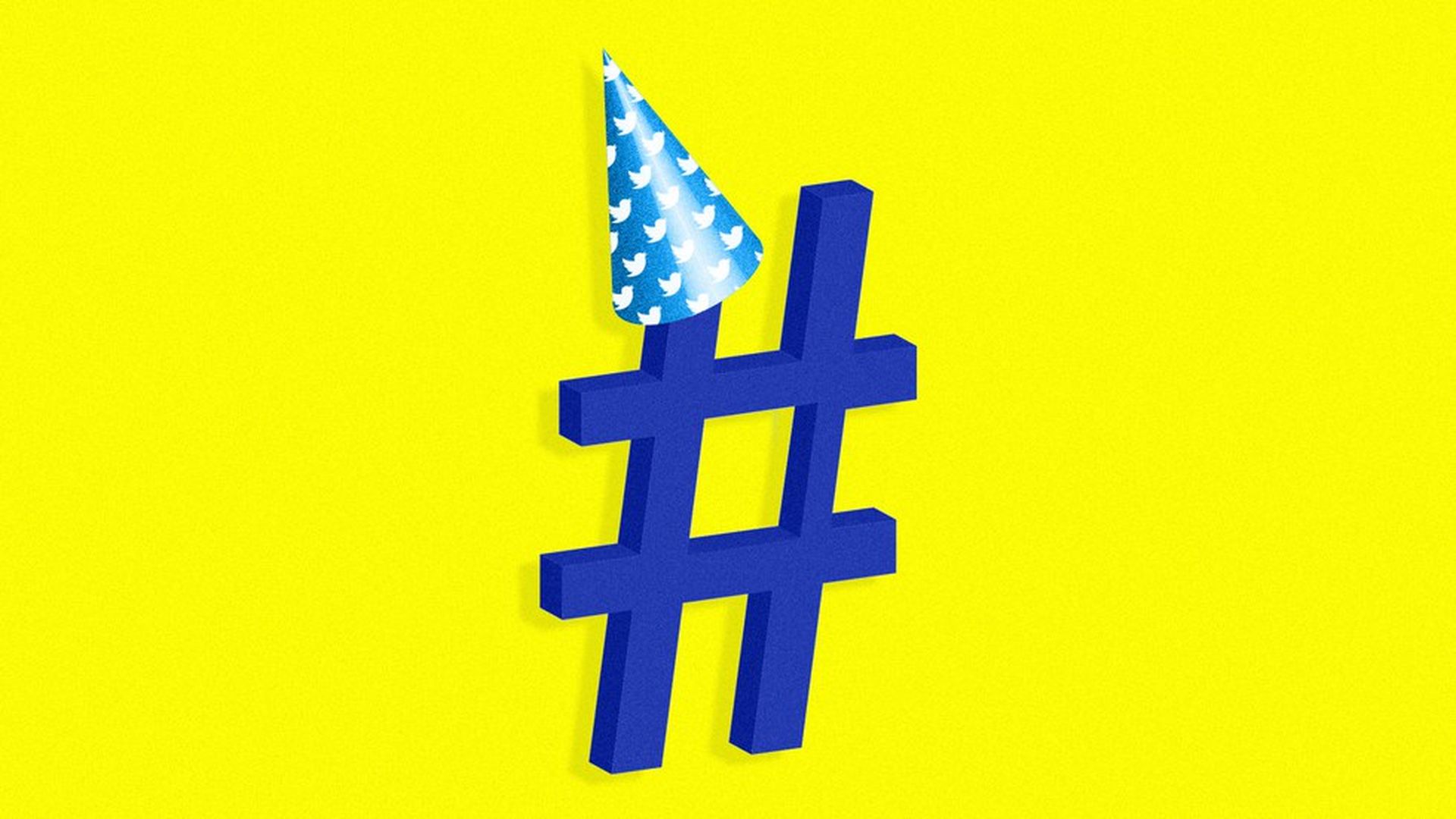 #hbd ... The hashtag is 10 years old today, Axios' Sara Fischer reports:
The first one was #barcamp, sent by former Google designer Chris Messina, in reference to a user-generated conferencing group he had helped create called BarCamp.
Why it matters: Hashtags have become a huge part of Internet culture and language. Jimmy Fallon and Justin Timberlake have famously spoofed Internet conversations via hashtag-only banter skits, and viral hashtags like #tbt (throwback Thursday) and #blessed have become integrated into everyday conversations in real life.