Axios AM
February 04, 2023
☀️ Good Saturday morning! Axios' Erica Pandey is your host — reach her at [email protected].
Smart Brevity™ count: 971 words ... 4 minutes. Edited by TuAnh Dam.
🍔 1 big thing: Fake meat fad combusts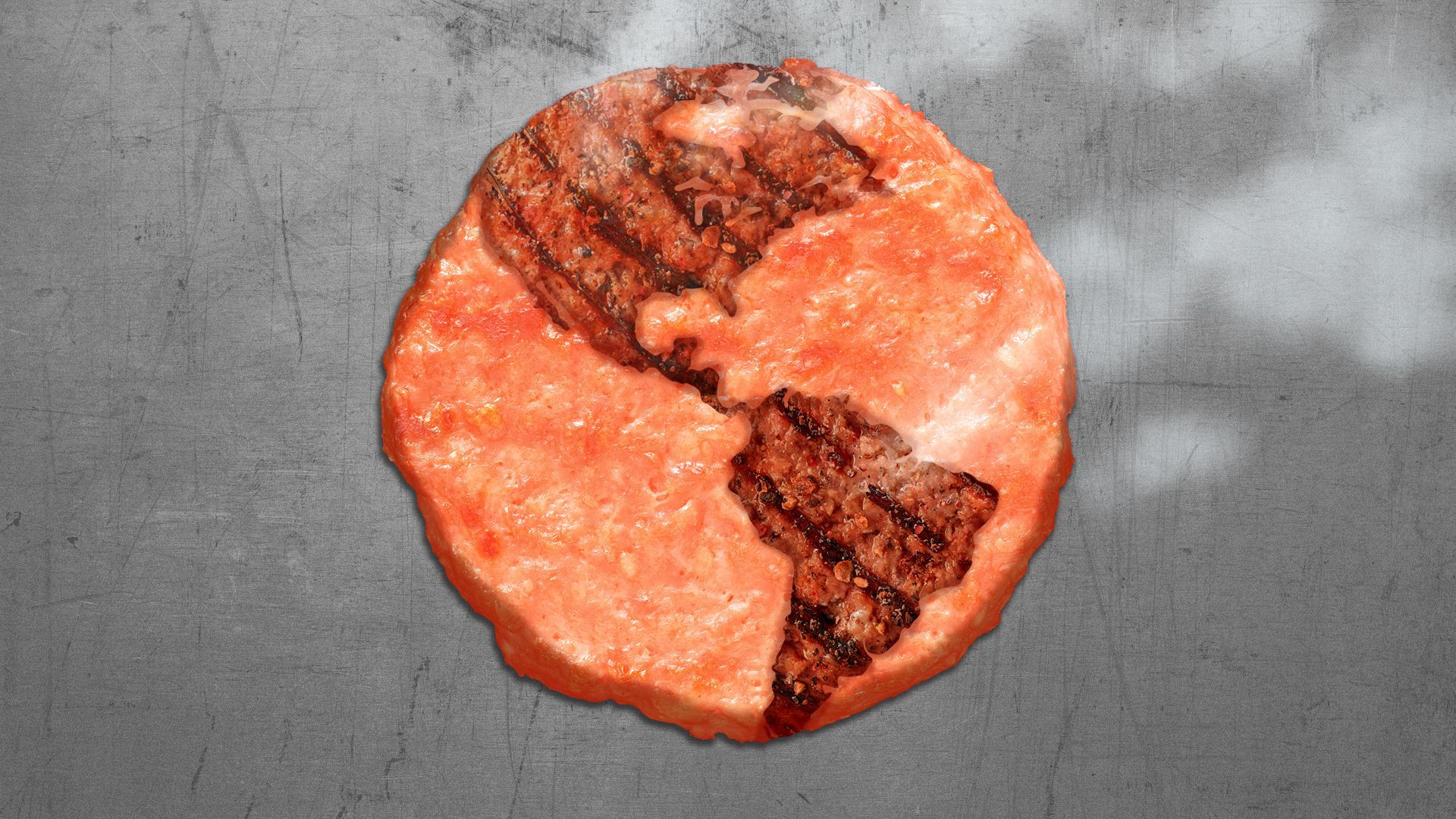 Customers and investors alike are sticking a fork in fake meat.
Why it matters: Plant-based meat was sold as a healthier, sustainable high-protein substitute for real meat. But after years of hype, the tide is turning against the first generation of plant-based protein makers, Axios Pro Climate Deals reporter Megan Hernbroth writes.
🍽️ The big picture: Impossible Foods and Beyond Meat captured headlines — and plenty of legitimate interest from consumers — with their plant-based "hamburgers."
Both companies' plant-based burgers were a hit — the "meat" looked and tasted similar enough to beef that many diners couldn't notice the difference.
The meats were so popular that fast food giant Burger King noticed and added an Impossible Whopper to its menu.
📉 But now, sales are collapsing.
Impossible Foods plans to lay off roughly 20% of its workforce amid falling sales, per a Bloomberg report.
Beyond Meat also cut roughly 20% of its workers, and lost several executives, amid its own stock slump.
What's happening: "Some say the slowdown in sales is a product of food inflation, as consumers trade pricier plant-based meat for less-expensive animal meat.
🔮 What we're watching: Impossible Foods and Beyond Meat use a process called high-moisture extrusion, which effectively pre-cooks the protein prior to sale.
The technique works well with ground meat that doesn't require a uniform texture or a single cut of meat.
A new set of startups is working on developing new techniques to create more types of plant-based proteins to replace large cuts of meat and fish.
2. 📉 Hardest-hit in tech layoffs
More than 500 tech companies have announced layoffs since July 2022, Axios' Jacque Schrag reports.
Amazon, Google, Meta and Microsoft will each cut more than 10,000 jobs, representing between 5 and 13% of their workforce, per tracking site Layoffs.fyi.
Twitter has cut at least 50% of its workforce since Elon Musk bought the company. At the other end of the spectrum, Apple has so far avoided letting people go.
3. 🌎 Nation on balloon watch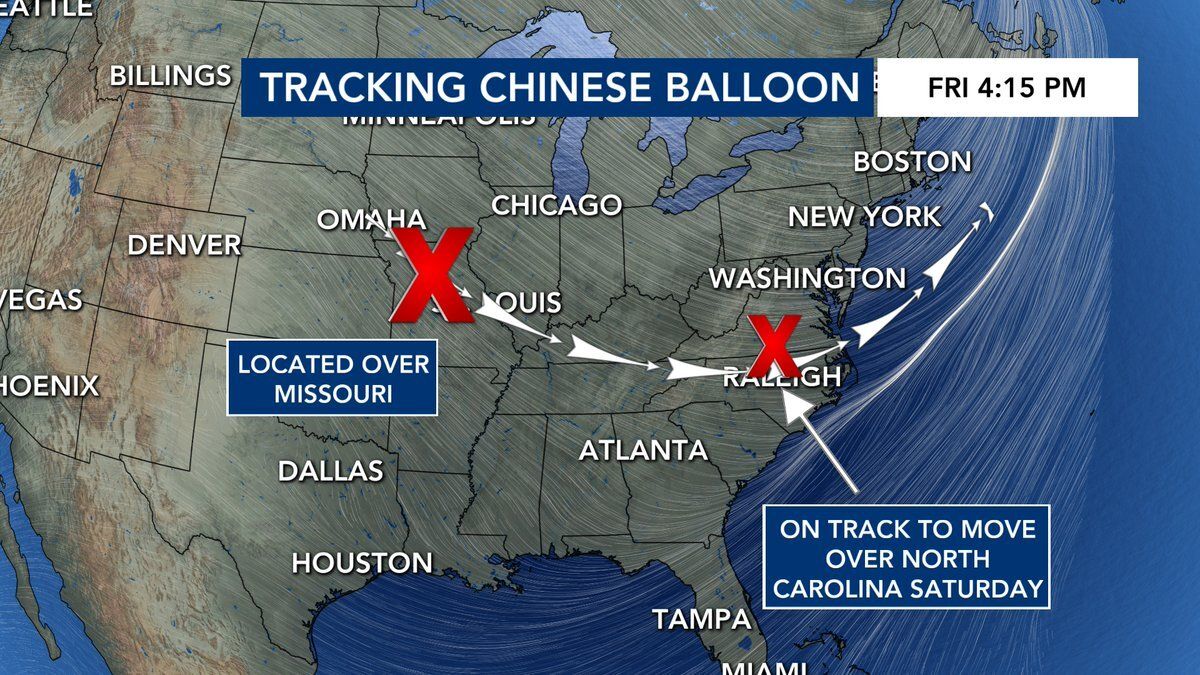 When we last left the Chinese high-altitude surveillance balloon, the Pentagon said it was trending eastward over the central U.S.
Well, the Internet took it from there:
A graphic generated by a NOAA online tool was eagerly shared on Facebook, showing the balloon's trajectory sweep into the U.S. South, AP notes.
Local National Weather Service offices were asked on Twitter whether the balloon was theirs. No, was their answer.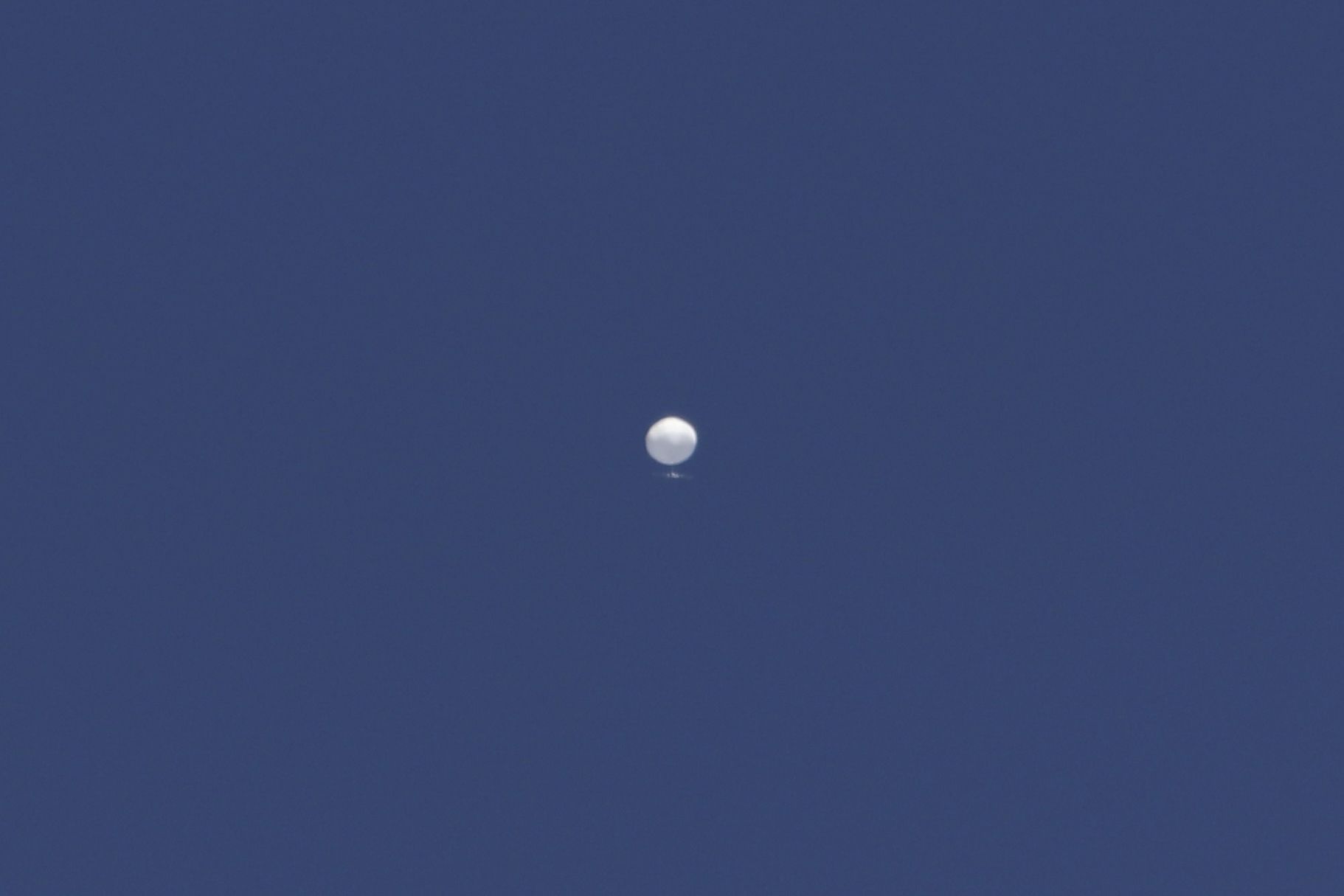 Storm chasers are sharing photos and videos online as the balloon passes over their hometowns.
👀 Last night, the Pentagon acknowledged reports of a balloon flying over Latin America: "We now assess it is another Chinese surveillance balloon."
4. Who gets audited the most
If you're a single Black man with dependents who claims the Earned Income Tax Credit (EITC), you have a 7.73% chance of being audited by the IRS in any given year, Axios' Felix Salmon writes.
For Americans as a whole, the equivalent figure is just 0.54%.
Single men with dependents claiming the EITC are also audited at a very high rate if they're not Black — 3.46% of them get the dreaded letter in the mail — but that number is still small when compared to their Black counterparts.
The big picture: Black Americans at all levels of the income spectrum get audited at significantly higher rates, according to a new study conducted by Stanford researchers with the cooperation of the IRS.
5. Sixth Memphis officer fired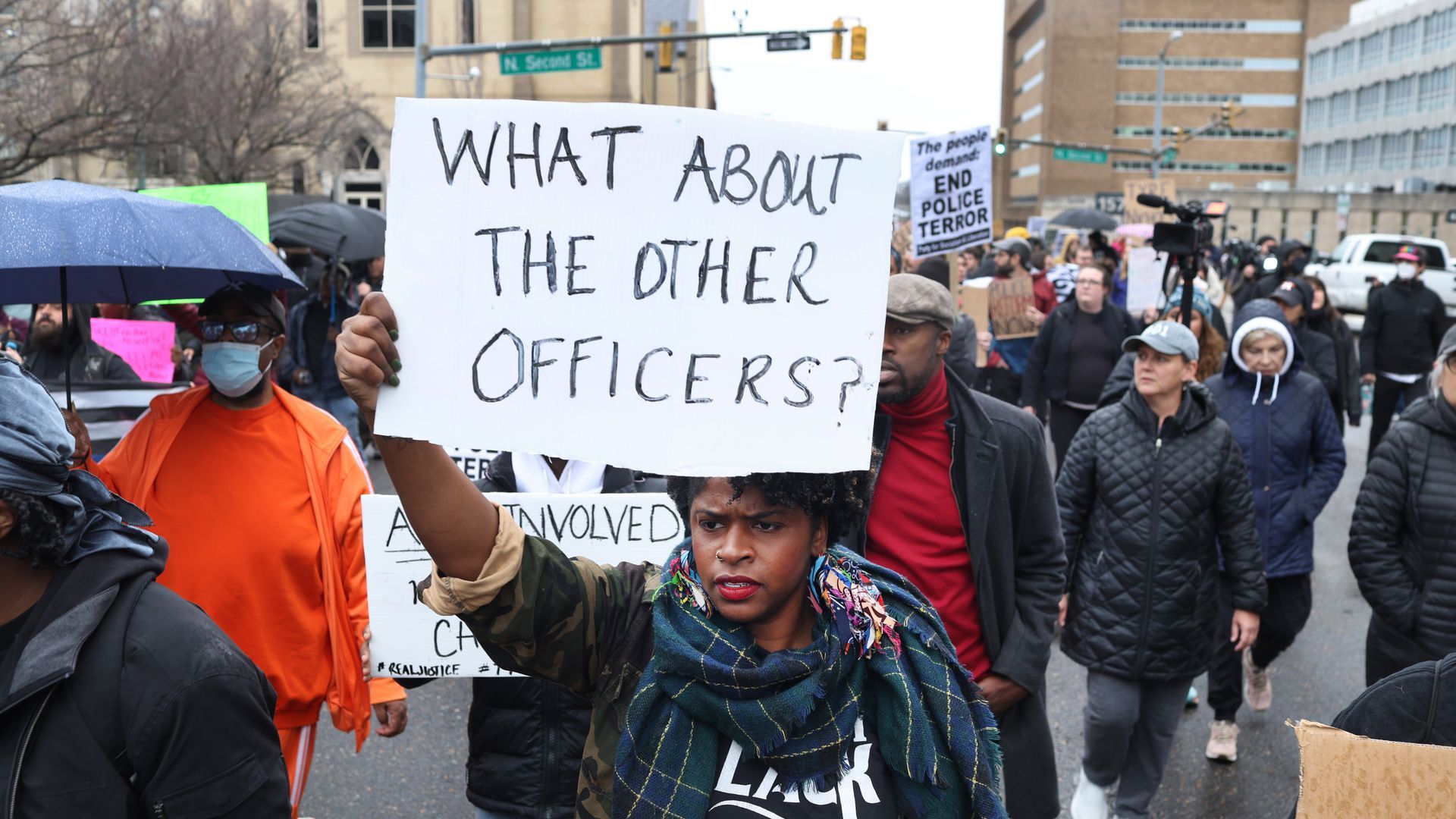 The Memphis Police Department announced yesterday that it fired another officer in the aftermath of the death of Tyre Nichols, a 29-year-old Black man​ who died days after being beaten during a Jan. 7 traffic stop, Axios' Sareen Habeshian writes.
The department fired Preston Hemphill, who used a taser gun during the initial traffic stop, after finding that he "violated multiple departmental policies," according to a statement.
This comes after five former officers, Tadarrius Bean, Demetrius Haley, Emmitt Martin III, Desmond Mills Jr. and Justin Smith, were fired and each charged with aggravated assault, aggravated kidnapping, official misconduct and official oppression.
A seventh officer has also been suspended in the Nichols case.
6. 🐦 Musk wins suit over his tweets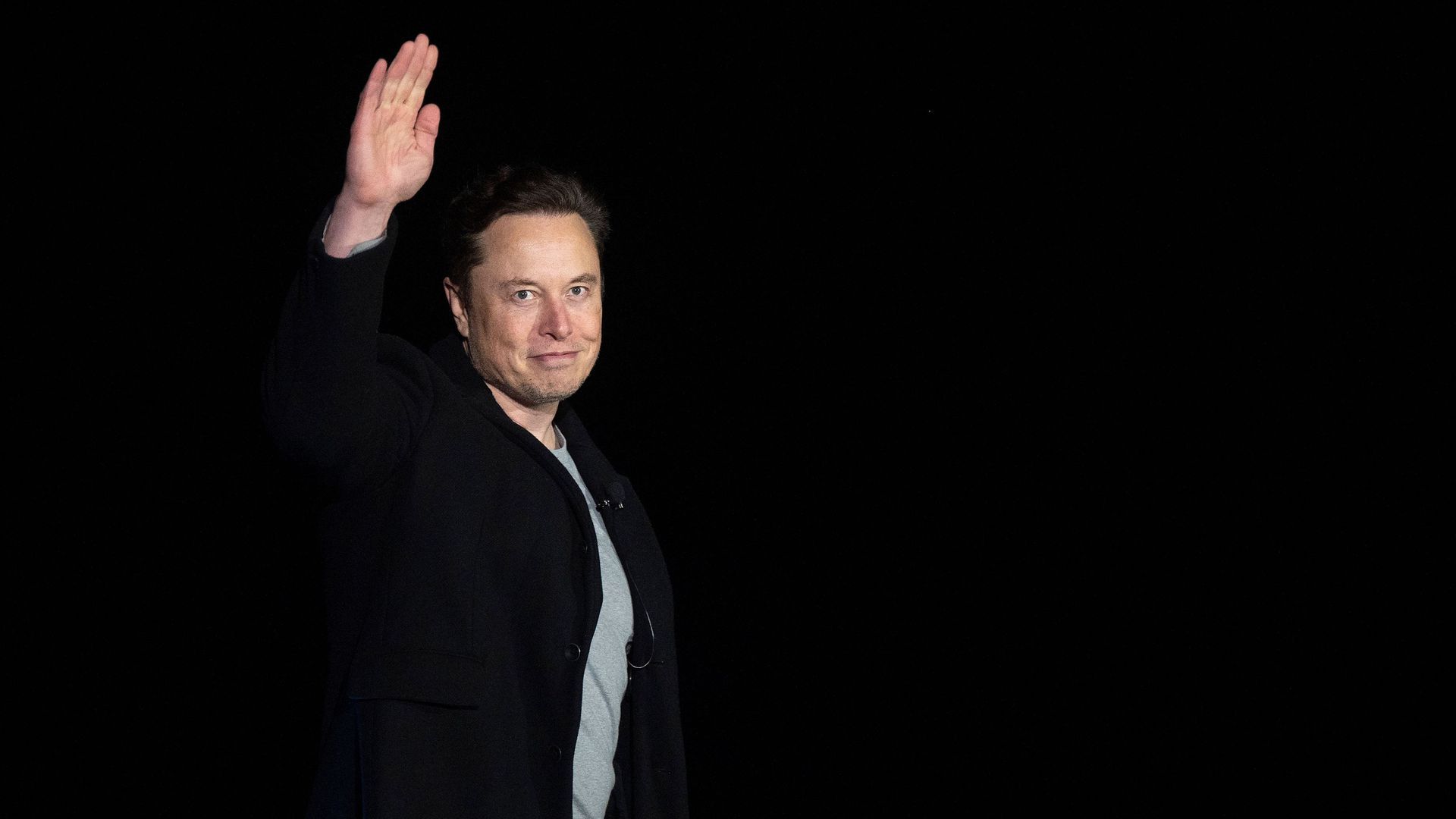 A San Francisco jury found Elon Musk and Tesla not liable yesterday in a trial where shareholders were suing him over a 2018 tweet, Axios' Kia Kokalitcheva writes.
Some Tesla shareholders claimed that Musk was responsible for the money they lost following that tweet, in which Musk wrote that he had "funding secured" to take Tesla private — and sent its stock price on a roller coaster ride.
Why it matters: This is a victory for Musk, who has openly pushed back on the U.S. Securities and Exchange Commission's argument that he broke the law.
🖼️ The big picture: Musk has played fast and loose with his business-related tweets over the years — at times getting away with claiming they're just social media posts, and at times getting in trouble with the law.
7. 🚗 Data du jour
The average price Americans paid for a new car hit a record in December — $47,362.
That's according to an analysis by the research firm, J.D. Power.
Those sky-high prices are keeping prospective buyers away. U.S. car sales in 2022 were the lowest they've been in over a decade., The Wall Street Journal reports.
🔭 What to watch: Carmakers predict prices will drop — and customers will come back — this year.
Ford said Thursday that it projects average prices will be about 5% lower in 2023.
8. 🐕 Parting shot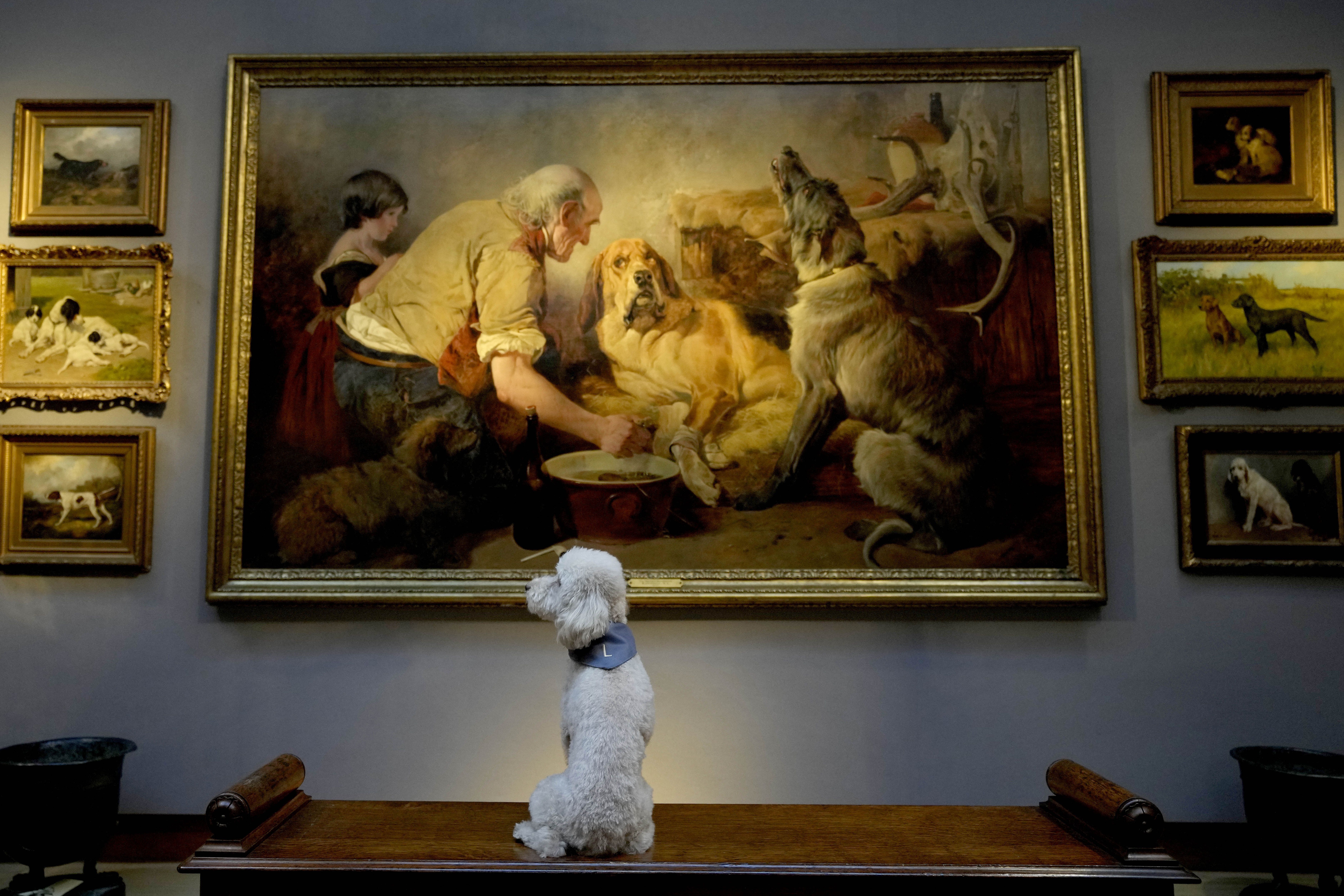 In London yesterday, Lily sits in front of dog paintings ahead of a Christie's auction of art from a traditional English country house.
The upcoming sale comprises works spanning the 19th century and Old Master paintings, including a notable group of dog paintings, fine furniture, clocks, porcelain, silver, soft-furnishings and lighting, AP notes.
📬 Thanks for starting your weekend with us. Please invite your friends to sign up.