Axios AM
July 21, 2023
🐟 Happy Friday! Smart Brevity™ count: 1,485 words ... 5½ mins. Edited by Emma Loop.
1 big thing — Axios interview: Biden's AI muscle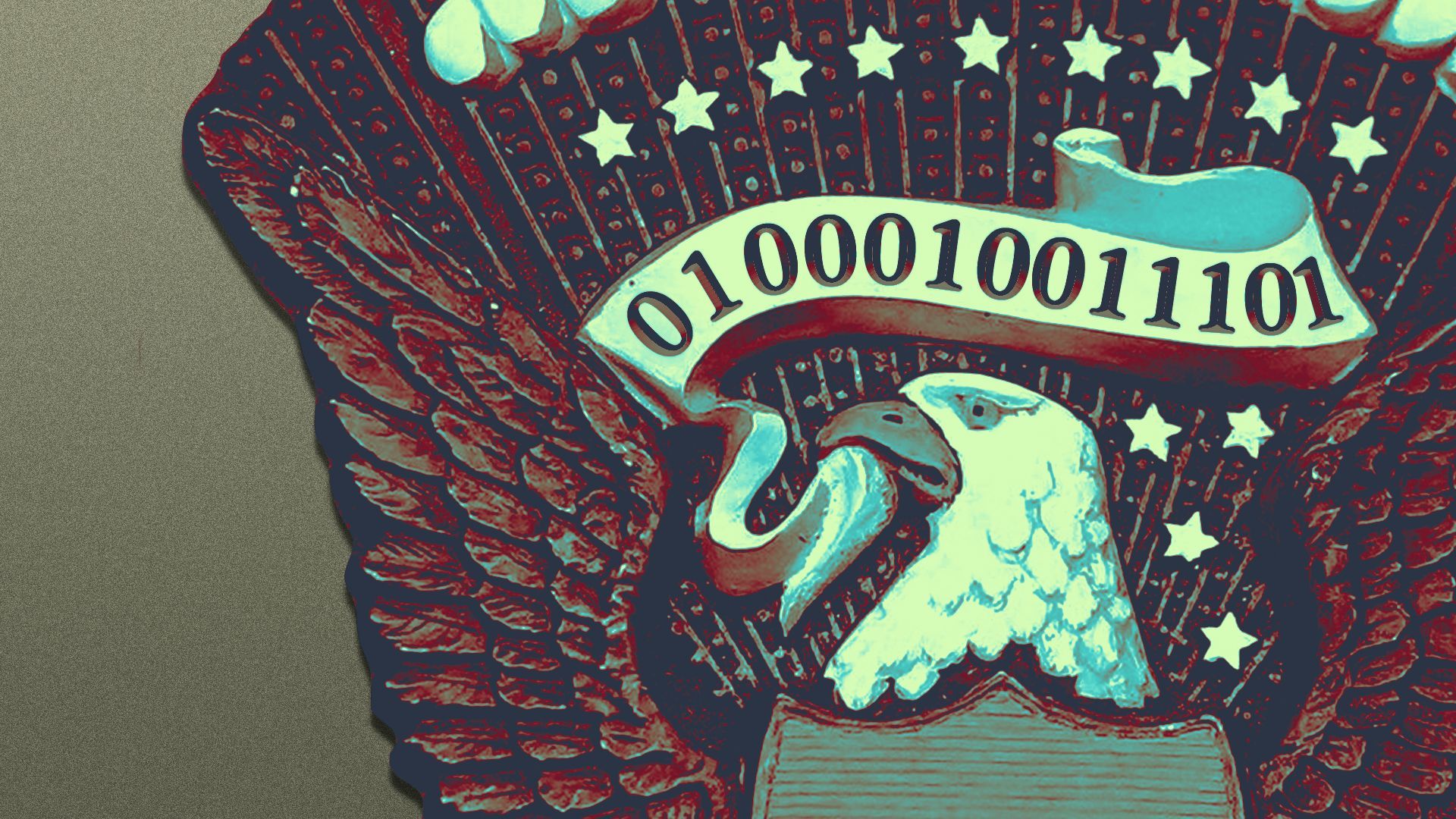 White House chief of staff Jeff Zients says President Biden will push Congress for more authority and resources to monitor and regulate the mushrooming AI industry.
Why it matters: The White House today is unveiling voluntary commitments by seven top AI companies on safety, security and trust. (Details in next item.)
Biden aides are vowing to hold the tech giants to account rather than banking on self-regulation.
"We need to make sure we're pulling every lever of the federal government to regulate and take action — and work with the Hill on legislation," Zients told me.
"We will need legislation to build the capacity to have the experts that we need in the federal government, and then to have the regulatory authority to hold the private sector accountable — and to hardwire these actions so that they're enduring."
Bruce Reed, White House deputy chief of staff for policy, told me in a separate interview: "We know that government's going to have to do a lot more. And I think the companies recognize that, too."
Behind the scenes: Aides regularly walk Biden through demos of new AI applications.
Zients says Biden has been "deep in" on AI, "whether it's a national security meeting ... or a meeting on the economy or on civil rights. He constantly asks: 'What are the implications of AI here?'"
The most promising areas, Zients said, include cancer treatment and the ability to customize education to the needs of individual students.
Zients said two big danger zones are:
National security, including biosecurity and cyberattacks.
Consumer scams, protecting privacy and preventing discrimination.
Today's White House plan calls for "third-party, independent experts" to carry out "red-teaming" to probe for vulnerabilities.
"How rigorous are your security protocols?" Zients said. "We want to get watermarking [indicators that an image or text passage is AI-generated] in place. How fast does that happen?"
Between the lines: The White House is trying to learn from government mistakes when social media was in its infancy.
"One of the lessons learned," Zients said, "is that we've got to move fast — we cannot chase this technology."
Go deeper: White House fact sheet ... Share this story.
2. 🤖 Biden gets AI firms to take pledge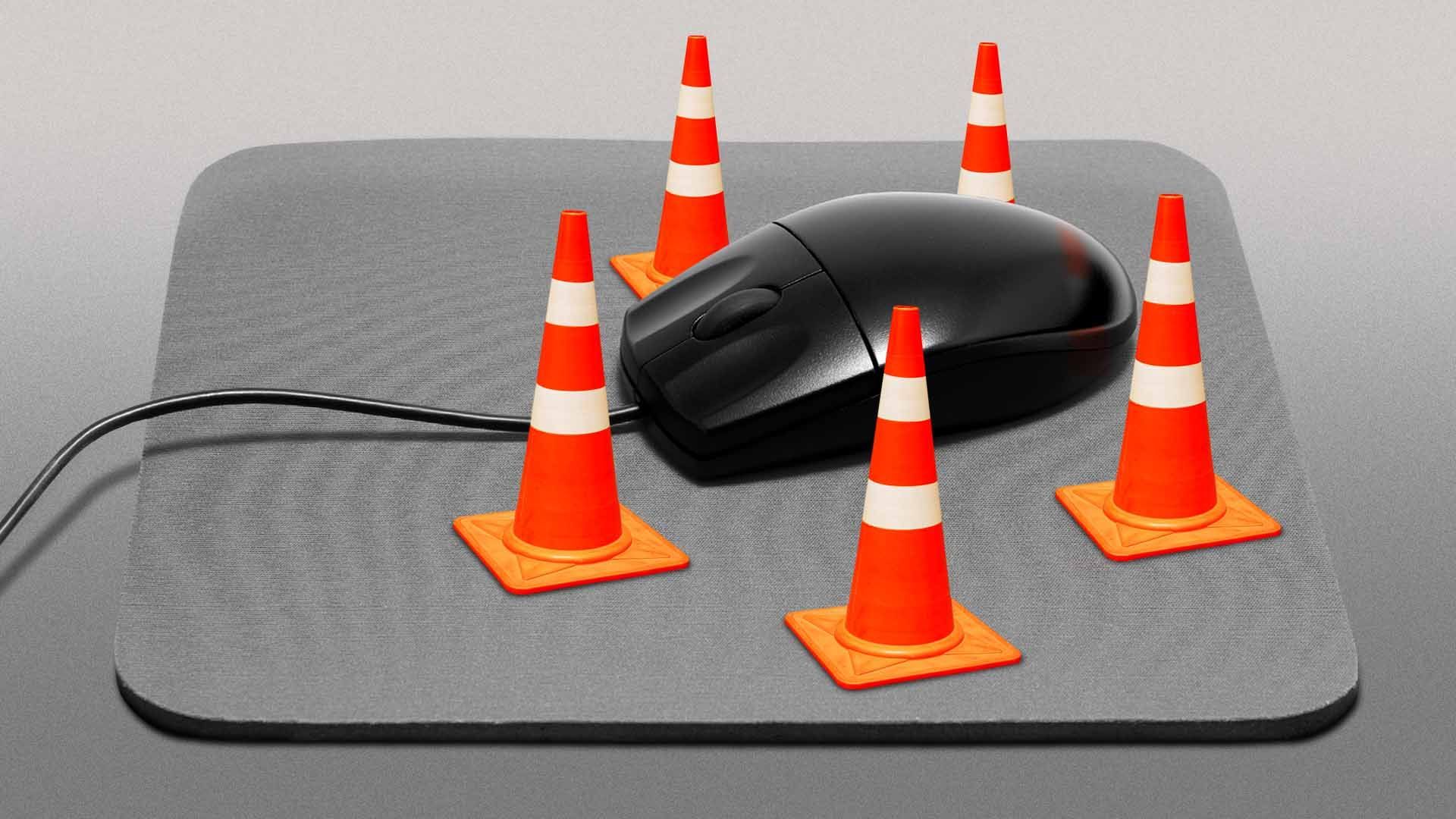 Seven companies at the forefront of the generative AI wave have given the White House voluntary "commitments" to make sure their products are safe and transparent, Axios' Ryan Heath and Ashley Gold report.
Why it matters: The White House hopes the companies' pledges will help the government get ahead of what some key administration officials have viewed as a reckless initial deployment of the technology.
Microsoft, OpenAI, Google, Meta, Amazon Web Services, Anthropic and Inflection AI are committing to allow external scrutiny of their AI products by "domain experts," and to share information with each other and the federal government about risks and vulnerabilities.
CEOs or presidents of those seven companies will be in the Roosevelt Room this afternoon for Biden remarks on AI.
The companies commit to investing in cybersecurity and "insider threat safeguards to protect proprietary and unreleased model weights."
"Weights" are the numbers which distill the laborious and expensive training of AI models, and which the White House considers to be the most sensitive part of these systems.
The commitments include a pledge to deploy mechanisms — such as watermarking systems — to make it clear when text, images or other creations are a product of AI.
At the other end of the threat-reward spectrum, the companies say they will use AI to "address society's greatest challenges," from "cancer prevention to climate change."
3. 🤔 Old houses now cost as much as new ones
Here's a remarkable tidbit on the state of U.S. home prices:
New data shows the median price for an existing single-family home — as opposed to a newly built one — stood at $416,000 in June, Axios' Matt Phillips writes.
Why it matters: That's basically the same price that a newly built house was selling for in May, the last month for which we have data. (June numbers are out next week.)
Context: For the last 10 years, prices for new single-family homes have been on average about $60,000 more than existing home sales.
In May, that differential was less than $15,000.
🧠 What's happening: The surge of mortgage rates over the last year — they're hovering just below 7% — continues to upend the housing market in surprising ways.
The rate "lock-in" effect has resulted in a dwindling supply of existing homes on the market, helping to keep those prices elevated.
Home builders are offering smaller, more affordable houses to tap into demand from first-time buyers facing low inventories of existing homes.
4. 📷 1,000 words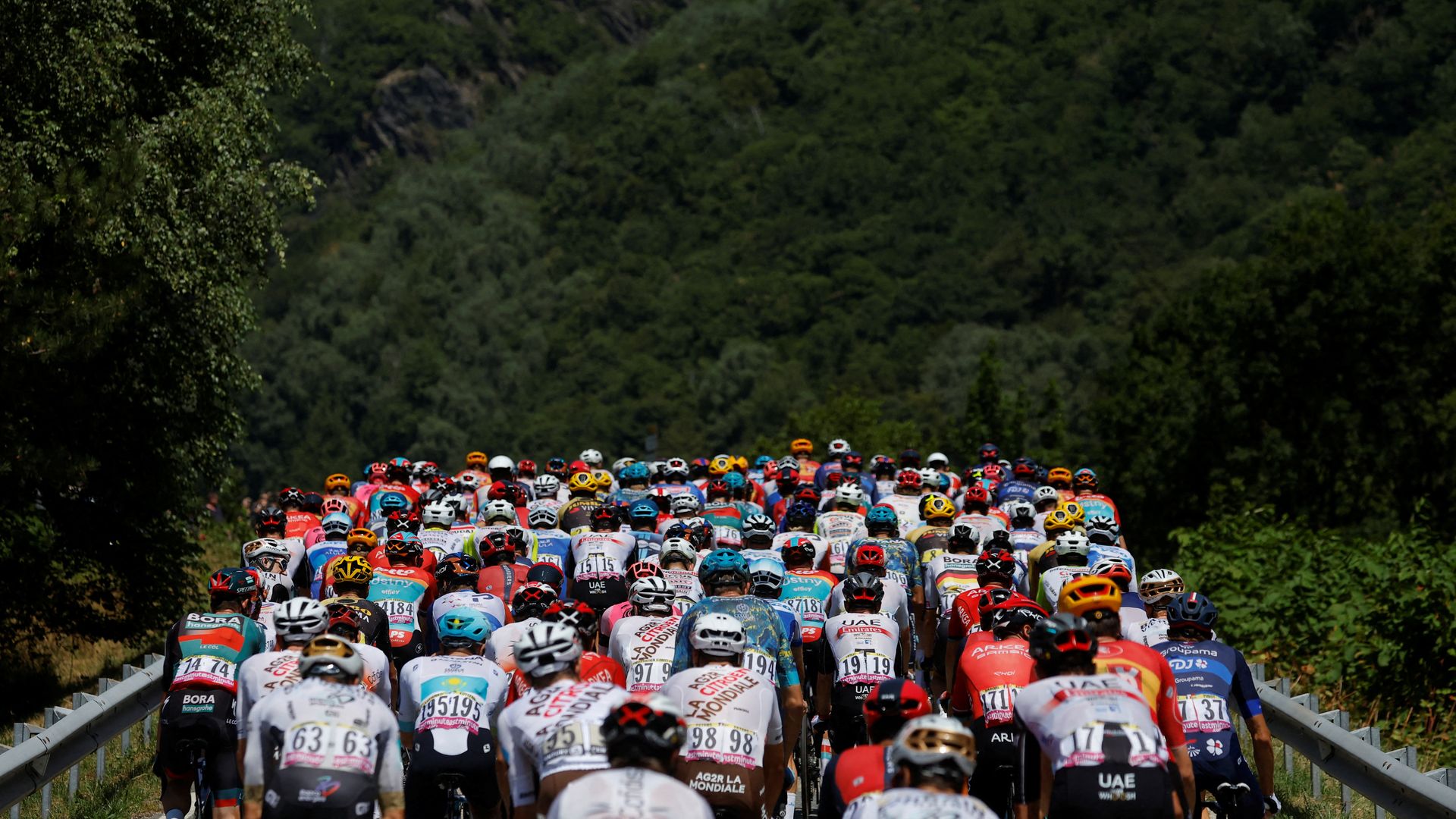 The peloton yesterday during Tour de France Stage 18, from Moûtiers to Bourg-en-Bresse, France.
5. 🎤 Axios interview: Coinbase pushes for clarity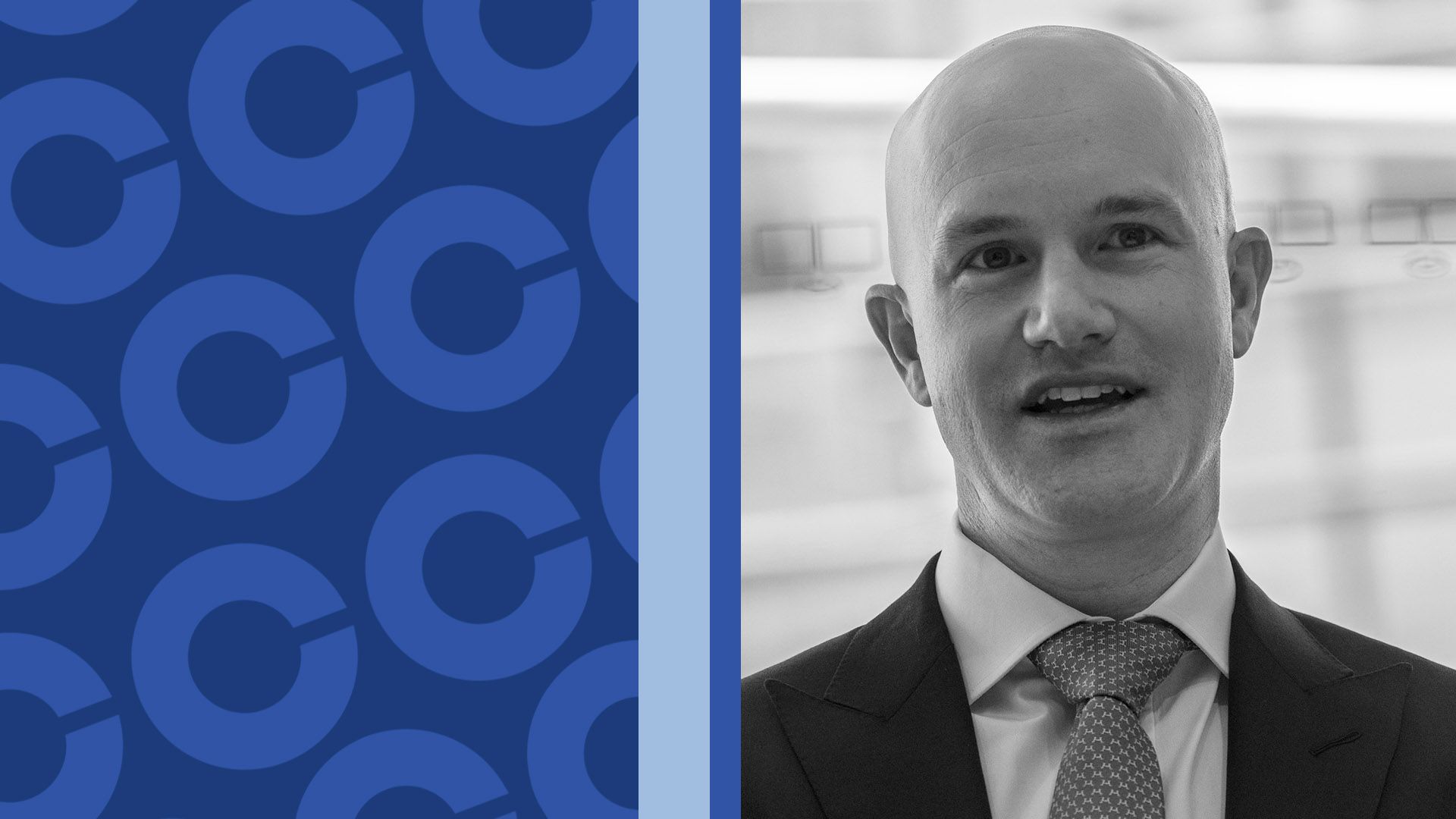 Brian Armstrong, CEO of the crypto trading platform Coinbase, told Axios Pro's Lucinda Shen during a Washington visit yesterday:
"We're at a really important moment in the U.S. right now where there's been some bad actors in crypto. We now have a moment to finally get some regular rules on the book."
Armstrong met with the New Democrat Coalition in D.C. this week.
Coinbase bought a full-page ad in yesterday's Washington Post calling for greater regulatory clarity. (Headline: "This is what an inflection point looks like.")
"I think the shifting dynamics and the regulatory crackdown ... does position us really well to be the global leader in it," Armstrong said.
🔎 Between the lines: Coinbase, which last month was sued by the Securities and Exchange Commission, argues that it didn't break SEC rules. Its fight with the commission also has the potential to upend the crypto industry.
🔮 What's next: Coinbase plans to increase spending on pro-crypto lobbying and political contributions in the next few political cycles.
6. ⚡ Google legend back in trenches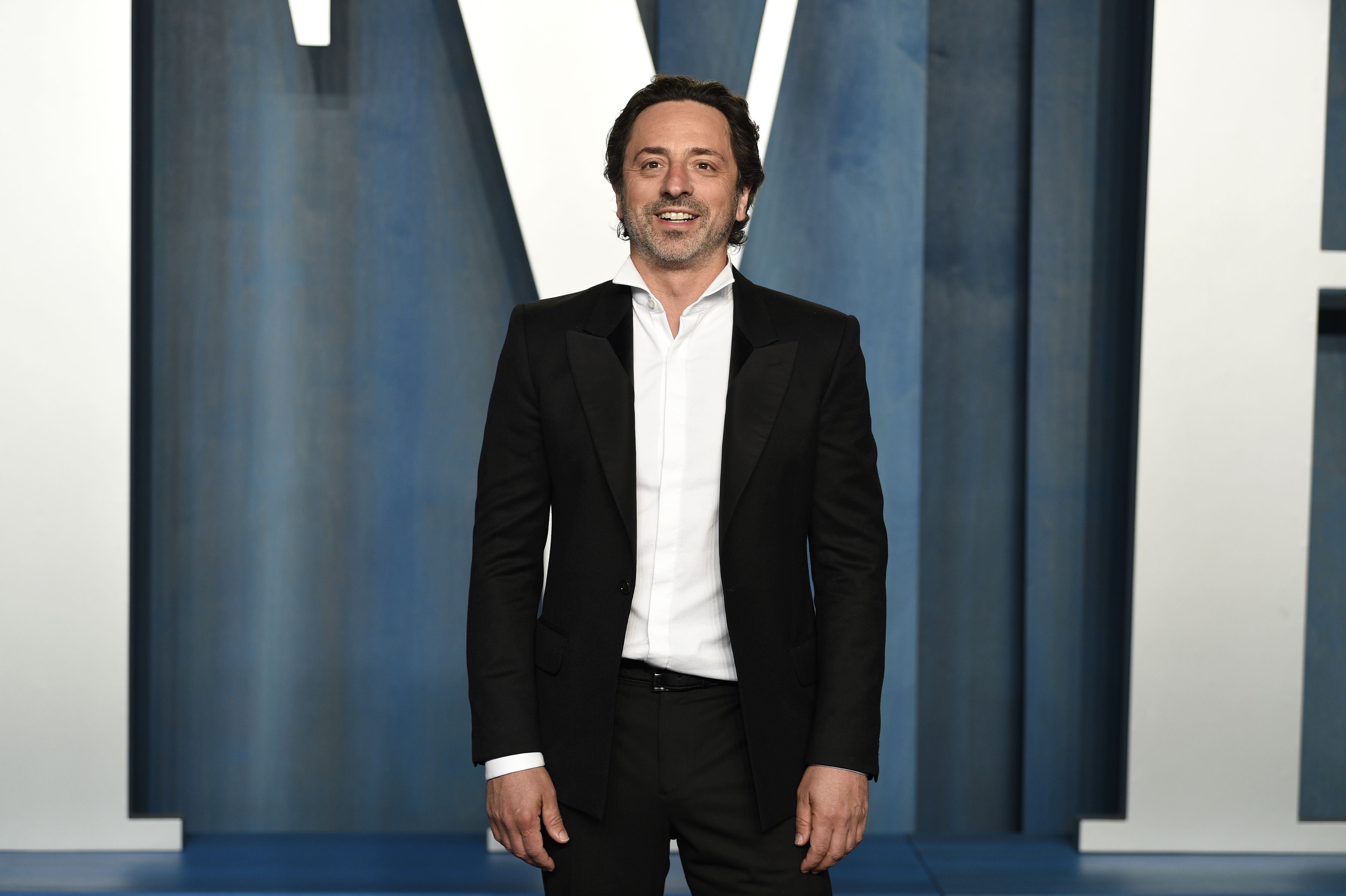 Google co-founder Sergey Brin has been spending three to four days a week at the Mountain View, Calif., headquarters, working "closely with a group of researchers building Google's long-awaited AI model Gemini," the Wall Street Journal reports (subscription).
Why it matters: Brin's presence in this pivotal AI moment "is a notable change from the relatively hands-off approach he adopted after stepping down from an executive role at parent company Alphabet in 2019."
7. 🏈 NFL approves Commanders sale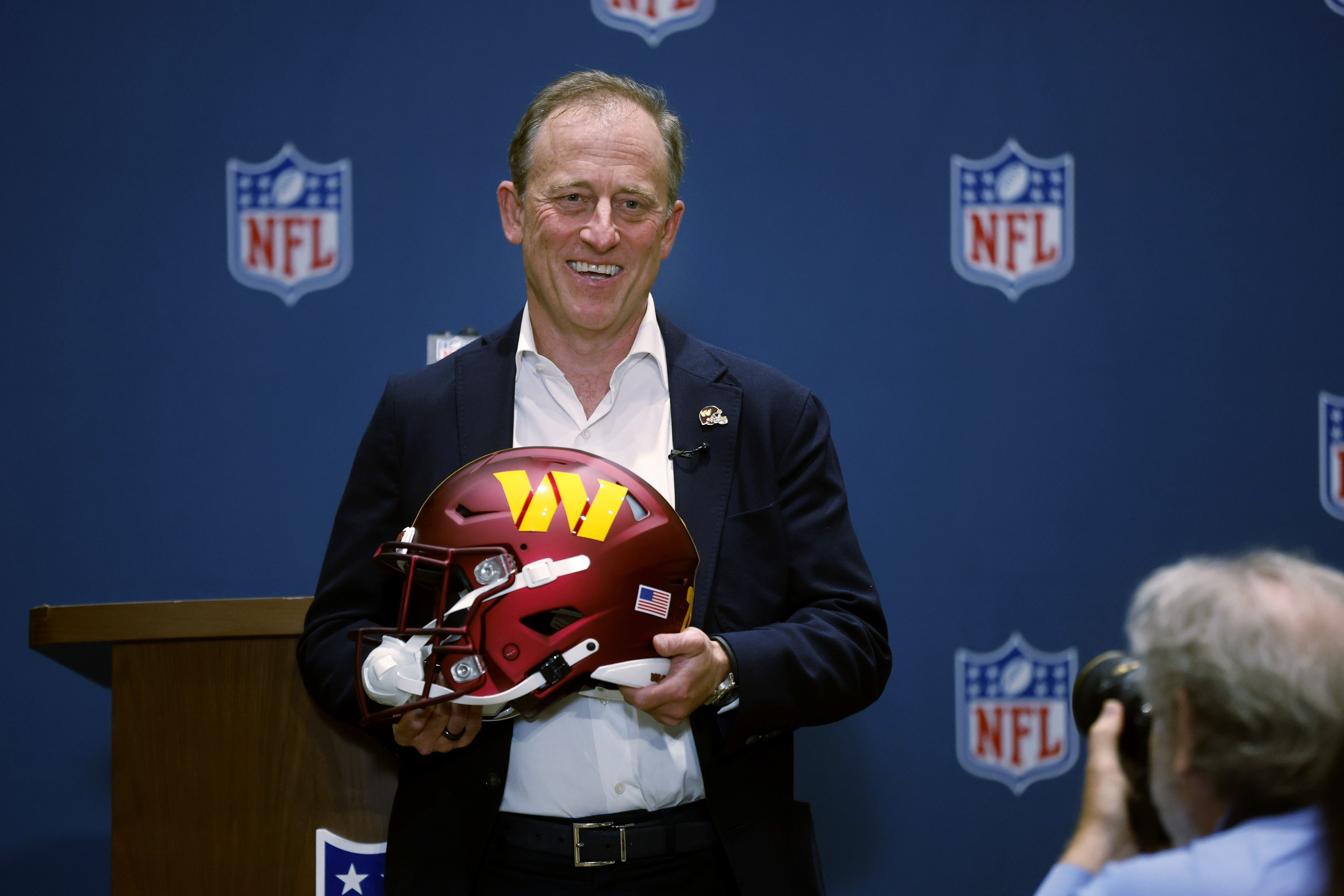 The NFL team owners voted unanimously to approve of private equity executive Josh Harris buying the Washington Commanders from Dan Snyder, Axios' Dan Primack and TuAnh Dam report.
Why it matters: The $6-billion purchase is the largest price ever paid for a pro sports team — and ends a 24-year ownership era that included more scandals than playoff wins.
Snyder's tenure had been marred by harassment scandals and a deflated fanbase.
Harris said in May when the bid was announced that he was looking forward to "having the honor to serve as responsible and accountable stewards of the Commanders."
Harris leads an ownership group that includes local billionaire Mitchell Rales and basketball legend Magic Johnson. Also involved is David Blitzer, who co-owns the New Jersey Devils and Philadelphia 76ers with Harris.
🥊 Minutes after the sale was approved, Snyder was fined $60 million after the NFL found he sexually harassed employees and deliberately hid millions of dollars in revenue from other teams.
8. 💣 Your "Oppenheimer" explainer: Inside a nuke
I got a sneak peek at the three-hour "Oppenheimer," opening in theaters today, and you'll find it surpasses even all the over-the-top reviews:
We were riveted by the film's haunting portrayal of physicist Robert Oppenheimer's inner torment. Albert Einstein has fascinating cameos — and we live through America's patriotism-infused race to develop the unthinkable, amid high-stakes hunts for spies and Communists.
Here's a backgrounder from Axios' Kavya Beheraj and Miriam Kramer:
Oppenheimer's Manhattan Project was responsible for the development of two types of atomic bombs — named Little Boy and Fat Man — that were detonated above the Japanese cities of Hiroshima and Nagasaki in 1945, triggering the end of World War II.
They remain the only atomic bombs ever used in war.
The bombs — first over Hiroshima and then Nagasaki — killed tens of thousands of people when they were first detonated. Radiation poisoning killed many more in the weeks after.
🧮 By the numbers: Nine countries are known to have nuclear warheads.
About 12,500 nuclear warheads exist, the Federation of American Scientists estimates.
The U.S. has about 5,244 nuclear warheads, with roughly 1,536 of those retired, the FAS said in March.
Russia is thought to have 5,889 nuclear warheads.
The most potent of those weapons are far stronger than Little Boy and Fat Man — and could cause devastation that would stretch for nearly 15 miles.
📨 Thanks for sharing your week with us. Please invite your friends to sign up.