Axios AI+
August 07, 2023
Hi, it's Ryan. AI+ is 1,290 words, a 5-minute read.
Axios Events is looking forward to bringing Axios AI+ to a live audience this fall, as we convene top newsmakers in the field for events exploring the opportunities and challenges of the AI revolution. We would love to hear from you — share your thoughts.
1 big thing: Meta's real AI play
Investments in artificial intelligence are going a long way toward lifting Meta's business — which suffered its first-ever annual revenue decline last year — back into gear, Axios' Sara Fischer and Ryan report.
The big picture: For all the attention garnered by Meta's release of its Llama open source AI models, the company's more essential use of AI has been in leveraging the technology at the heart of its advertising business.
Driving the news: While Meta continues to invest in a far-off metaverse, executives over the past two years have shifted more of their investor messaging to focus on ways AI can bolster engagement and monetization to help the company make more money now.
Catch up quick: Less than two years ago, Meta executives began warning investors that changes to Apple's privacy policies would wreak havoc on its ad business, which brought in around $114 billion in 2022.
State of play: Today, Osofsky said, nearly all of Meta's many millions of advertisers is using at least one of its AI-driven ad tools, most prominently Advantage+.
Our thought bubble: By choosing to focus on AI ad products and ensuring AI recommendations keep its users engaged for longer, Meta has the luxury of giving away access to its generative AI models instead of trying to turn a direct profit from them.
Yes, but: Meta executives haven't provided any sort of long-term AI product roadmap the way they did with the metaverse project.
What to watch: As a way of spreading its AI bets, Meta is reportedly set to roll out a series of AI agent personas as early as September, with the goal of nudging users to spend more time on its platforms and to help advertisers engage those users.
2. Case narrowed, Google search trial moves ahead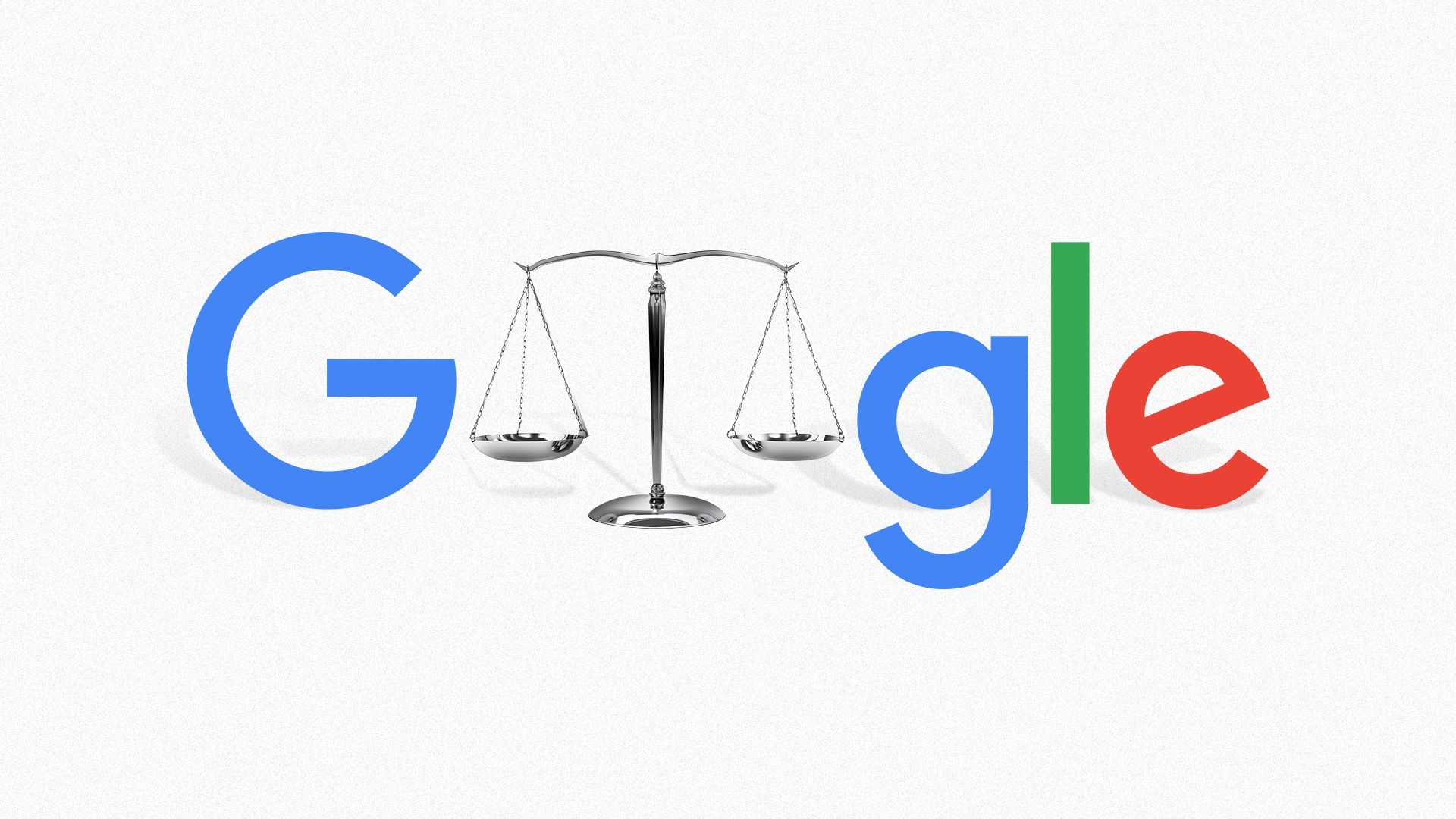 A federal antitrust case against Google over its search business will advance to trial, a judge ruled last week, but parts of the case have been thrown out, narrowing the case, Axios Pro's Ashley Gold reports.
Driving the news: In a decision unsealed Friday, U.S. District Judge Amit Mehta granted a request from Google for a motion for summary judgement, throwing out portions of claims brought by state attorneys general.
Those claims most notably included allegations that Google's treatment of specialized search providers like Yelp and Expedia harmed competition in search and search advertising markets.
Details: "Simply put, there is no record evidence of anticompetitive harm in the relevant markets resulting from Google's treatment of SVPs [specialized vertical providers]," Mehta wrote.
What they're saying: "We appreciate the Court's careful consideration and decision to dismiss claims regarding the design of Google Search," Kent Walker, Google's president of global affairs and chief legal officer, said in a statement.
The other side: Groups that have been rallying against Google and calling for the company to be broken up see a win in the fact that the trial is moving forward.
Flashback: The Justice Department originally filed suit at the end of the Trump administration in October 2020, while state attorneys general have been pursuing a parallel suit.
What's next: The trial is expected to begin Sept. 12.
3. U.S.-China science agreement set to expire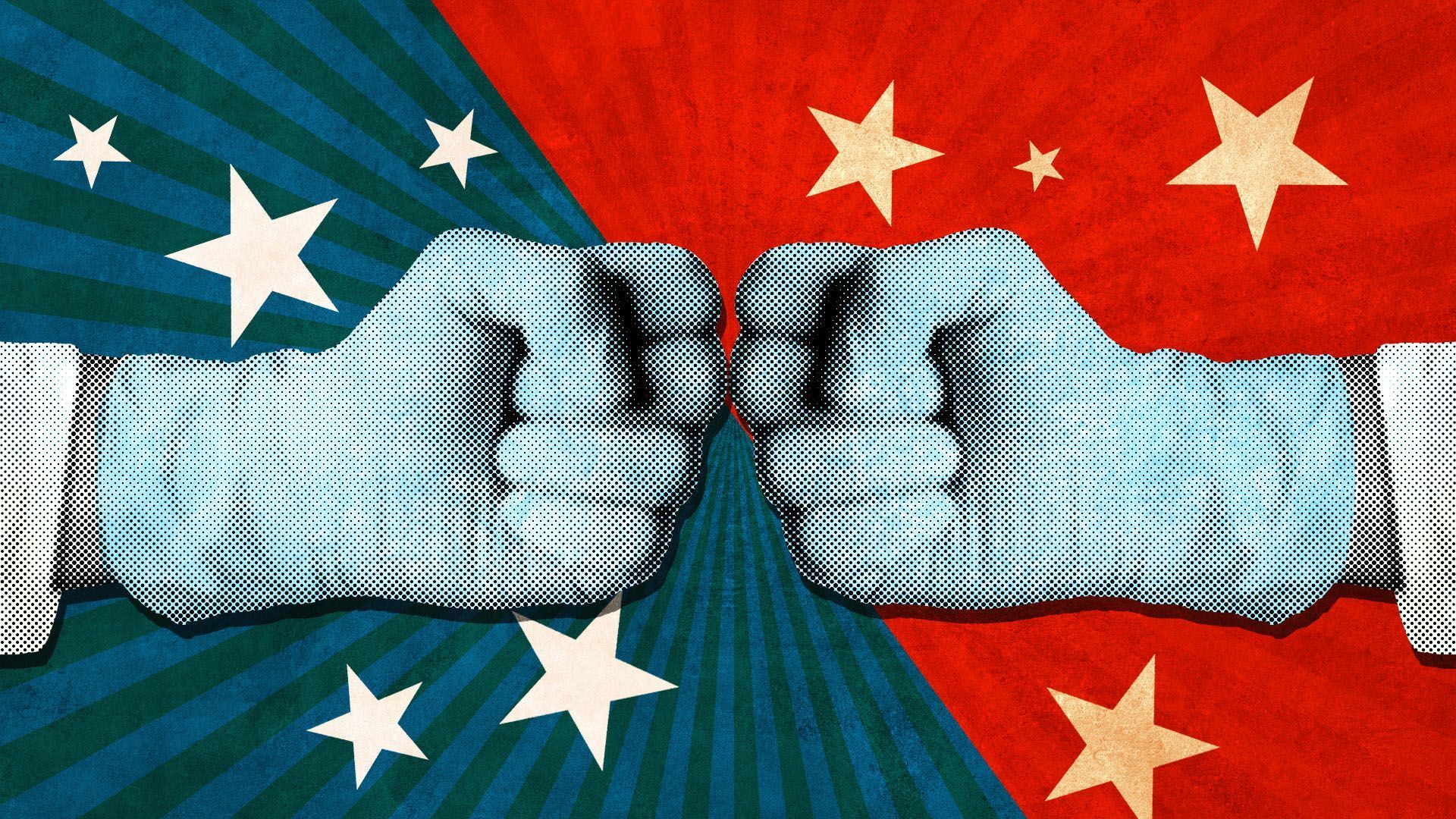 A 44-year-old agreement that established a framework for the U.S. and China to cooperate on scientific research is set to expire at the end of August — putting a longstanding pillar of relations between the two countries in question, Axios' Alison Snyder reports.
Why it matters: Whether the agreement — the first signed between the U.S. and China when they normalized relations in the late 1970s — is renewed, reworked or left to expire will send a signal to Beijing. Politicians and practitioners are now debating what exactly that message should be.
The U.S.-China Science and Technology Agreement (STA), originally signed in 1979 and renewed about every five years with the last time being in 2018, opened the door for scientists to collaborate in physics, chemistry, health and other areas. Cooperation between the countries helped China to transition from ozone-depleting CFCs and enabled the sharing of influenza data used to devise yearly vaccines.
More than four decades into the agreement that included a pandemic and several administrations of fiery rhetoric, the broader nature of that cooperation is under fire.
Supporters of renewing the STA in some form argue the benefits of cooperation outweigh those risks. Opponents say continuing the agreement would signal to Beijing that the U.S. isn't serious about its concerns.
China's ascendance in AI, quantum sciences, biomedicine, and space has put scientific cooperation between the two countries in the crosshairs of domestic and global politics.
In 1979, China lagged far behind the U.S. in scientific and technological capabilities.
"It was unimaginable to think of where China was in terms of science and tech then versus where they are now," says Scott Michael Moore, director of China Programs and Strategic Initiatives at the University of Pennsylvania. "[T]here was no contemplation of any kind of rivalry and IP issues weren't on the radar."
What they're saying: The House Select Committee on China in a June letter to Secretary of State Antony Blinken said it would "strongly recommend" the U.S. not renew the STA, citing concerns that research under the STA could strengthen China's military-industrial complex.
4. Training data
Stack Overflow's trove of user-supplied coding knowledge helped train the AI chatbots that are now cutting into its traffic. (Insider)
The Senate's deliberations over regulating AI are reopening the same divides in Congress that have for years blocked broad federal privacy laws. (Wired)
4. + This
A thank you to Megan Rapinoe — a leader as much as a sports star — who ended her World Cup career after Team USA was eliminated in a tense penalty shoot out.
Thanks to Scott Rosenberg for editing and Bryan McBournie for copy editing this newsletter.