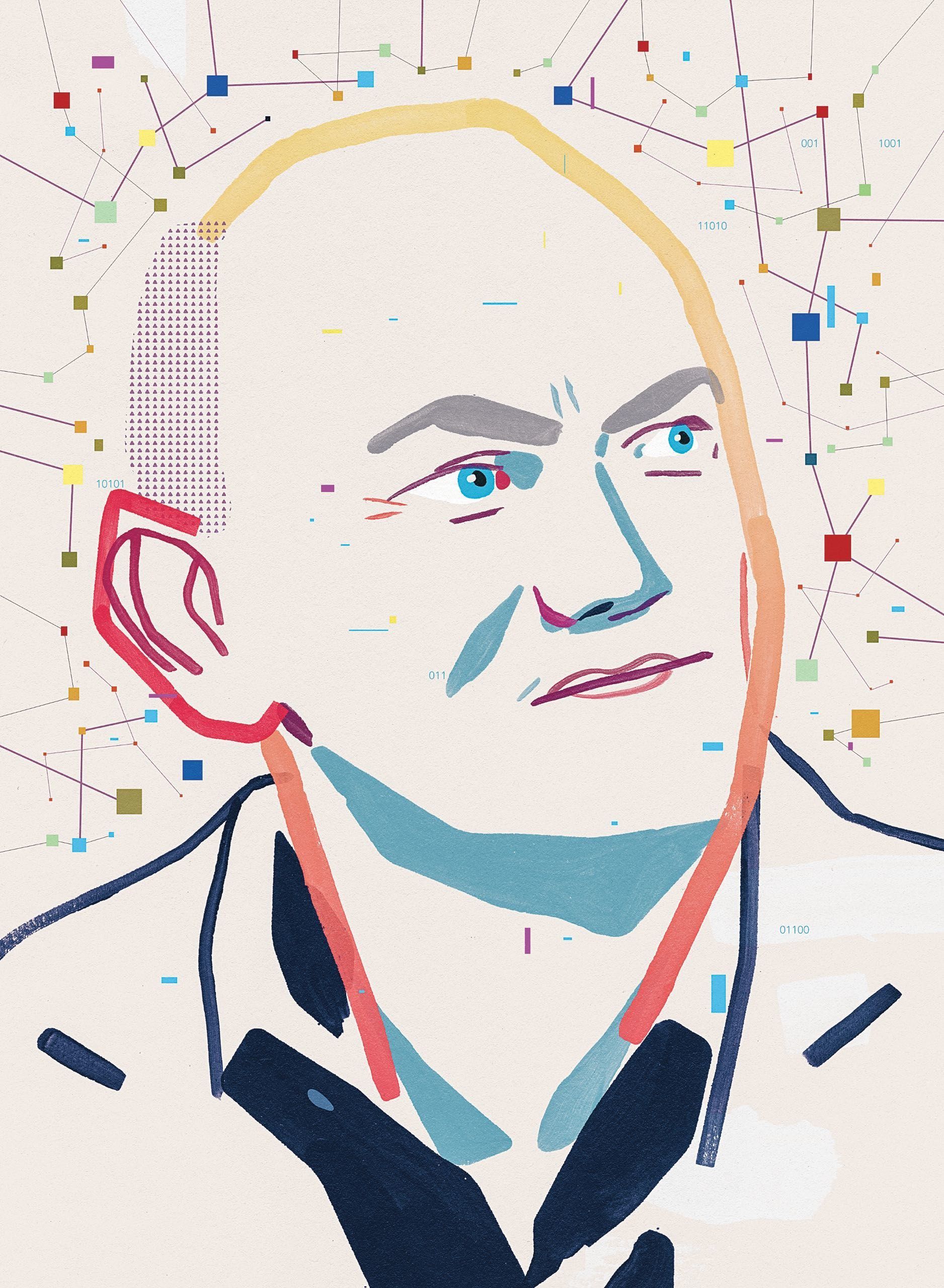 Illustration by Keith Negley / The New Yorker
From the new New Yorker ... "On-again, off-again billionaire ... Michael Novogratz is searching for redemption in cryptocurrencies," by Gary Shteyngart.
The details: "In 2013, Novogratz put seven million dollars of his own money in cryptocurrency investments when bitcoin was selling at around a hundred dollars a coin. (A single coin currently sells for more than sixty times that amount.) Citing his luck at being in the right place at the right time, Novogratz has called himself 'the Forrest Gump of bitcoin.'"