https://www.axios.com/mccain-on-hillary-clinton-the-hardest-thing-to-do-is-just-to-shut-up-1513307182-bb1e4258-6a48-4455-a3aa-b72964150da3.html
McCain on Hillary Clinton: "the hardest thing to do is just to shut up"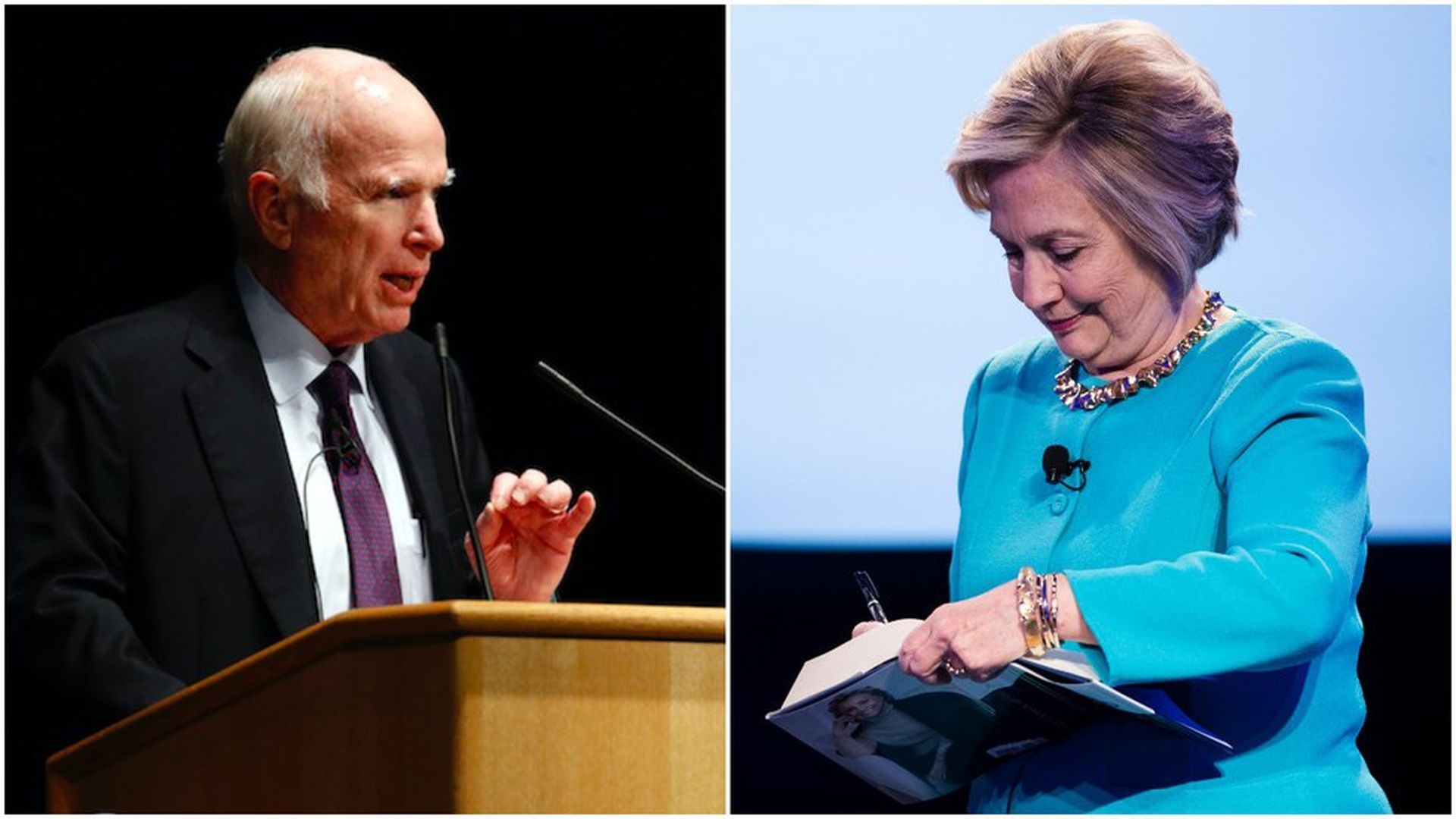 Esquire posts a big interview of Sen. John McCain by David Usborne: "[A]fter the senator was diagnosed with brain cancer in July, his contrarian resolve revealed itself in unexpected ways that may shape his legacy — and our future."
McCain says he resisted the temptation to immediately set the record straight with his own lengthy account, as Hillary Clinton did recently in What Happened. "You've got to understand that you can't rewrite history," he told me. "One of the almost irresistible impulses you have when you lose is to somehow justify why you lost and how you were mistreated: 'I did the right thing! I did!' The hardest thing to do is to just shut up."