How much does ChatGPT know about D.C.? Not much.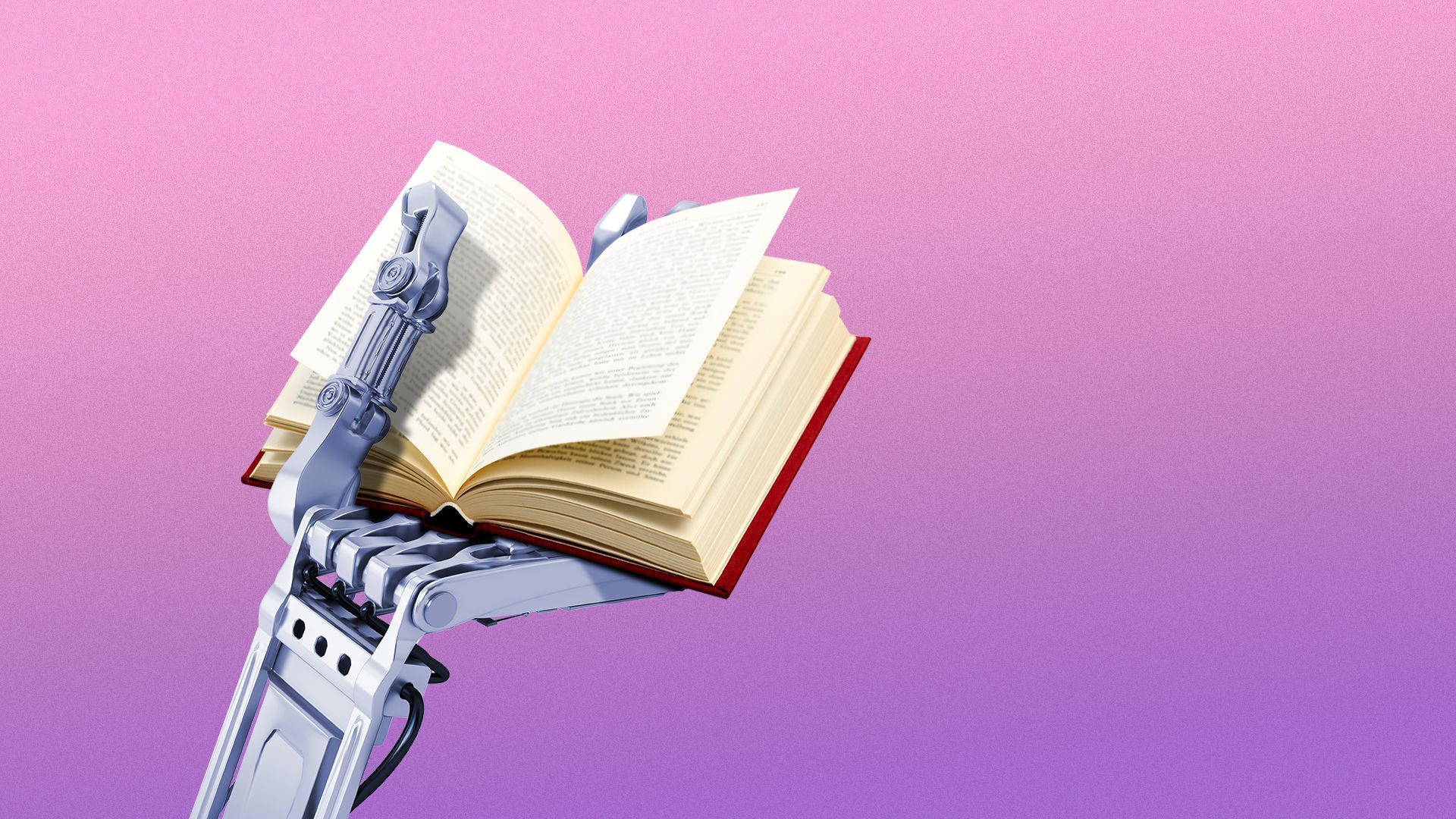 In the heart of our nation stands D.C., a city of power and history.
Underwhelmed by that poem? Don't blame us. That was written by ChatGPT.
State of play: ChatGPT, an artificial intelligence chatbot, is breaking the internet with instantaneous replies that are far more advanced than any previous AI tool, Axios' Erica Pandey, Dan Primack, and Ina Fried report.
The free (for now) service offers seemingly endless possibilities, from answering simple questions to writing essay-length responses to any prompt you can think of.
The big picture: ChatGPT has been used by realtors to write house listings, newsrooms to publish AI-generated stories, and has even passed an MBA exam given by a Wharton School professor.
What we did: As veritable D.C. experts ourselves, we decided to quiz the chatbot about its D.C. knowledge and found to our disappointment that ChatGPT is definitely a tourist.
Here are its most … interesting responses:
When asked about the best places to visit in D.C., it coughed up sites on the National Mall and the cherry blossoms. Boring.
It did know that you should stand right, and walk left on Metro escalators.
For favorite restaurants, it recommended The Dabney—ranked by Washingtonian as the best local restaurant in 2023 — but also, curiously, Bad Saint, which closed last year.
👋 Chelsea here. When I asked the chatbot more questions, I realized that I could certainly beat it in bar trivia.
For example, when asked what's on D.C. license plates, it responded with the city's motto "Justice for All." Wrong.
And this haiku about Dave Thomas Circle (RIP) could not be further from the truth…
Roundabout of grace,
Dave Thomas Circle spins on,
Peaceful cars swirl by.
Yes, but: The bot's developer, OpenAI, acknowledges it "can occasionally produce incorrect answers."
Go deeper: Learn more about what AI chatbot technology might mean for the future in Axios AM's recent takeover issue, and read this generic ChatGPT sonnet about D.C.
Oh, city of politics, where laws are made,
The seat of our great nation's guiding hand,
With monuments and symbols, grandly displayed,
Of freedoms fought for, and a brighter land.
Amidst the marble and stone so grand,
Lies a city teeming with life and soul,
With cultures blending, and a vibrant land,
Of music, food, and history to unfold.
The Lincoln Memorial stands tall and proud,
A symbol of a leader, wise and kind,
While Washington Monument soars to the clouds,
And marks the spot where our first president signed.
Oh D.C., so much more than just a seat,
A city rich in history, and hard-won heat.
More Washington D.C. stories
No stories could be found
Get a free daily digest of the most important news in your backyard with Axios Washington D.C..