What the 2022 hurricane season has in store for D.C.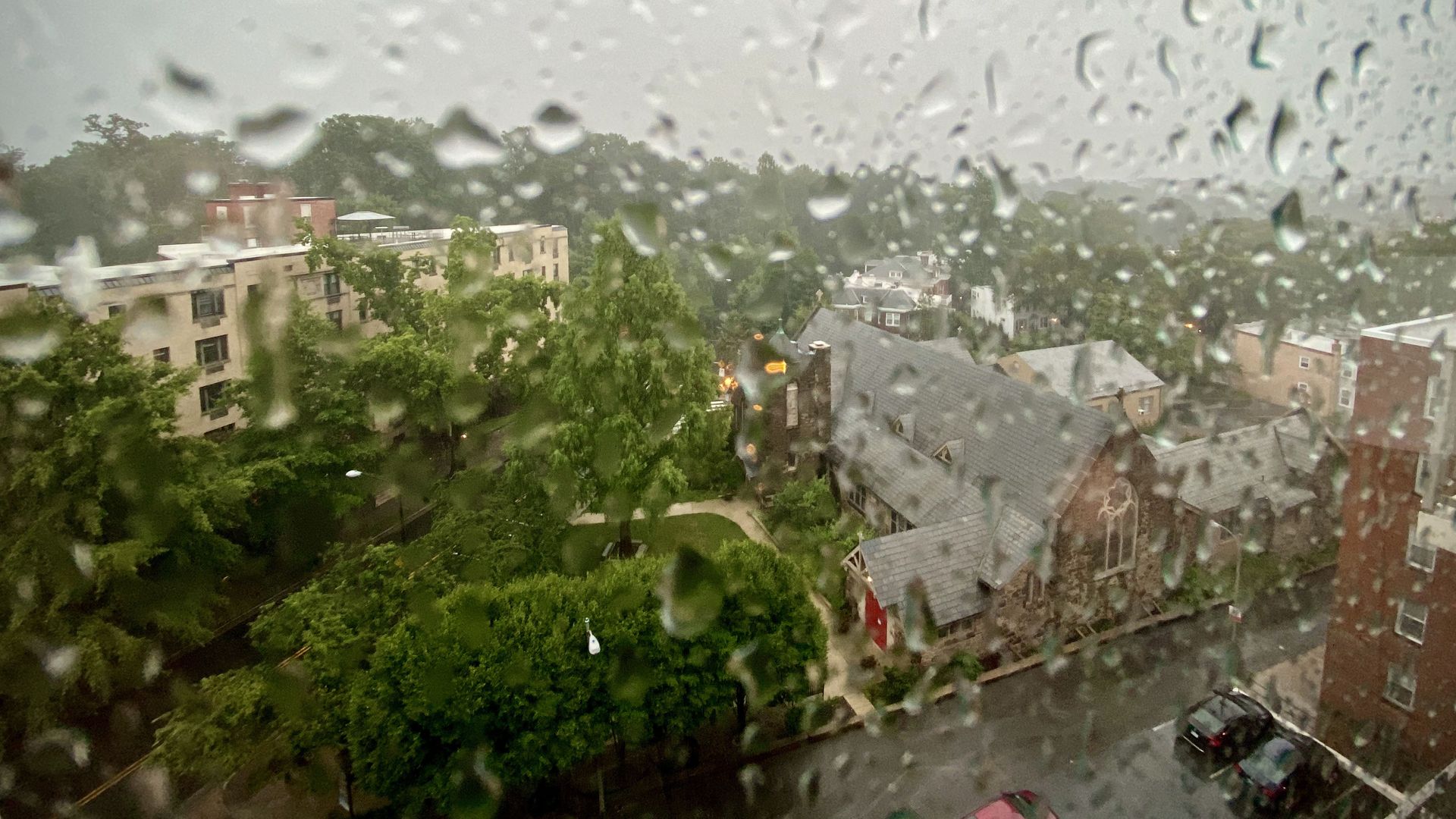 An unusually active Atlantic hurricane season could hammer the East Coast this year. That's not great news for the mid-Atlantic region, which is particularly vulnerable to heavy rains, storm surges, and high winds.
Why it matters: While we don't know if D.C. will be in the direct line of any future storms, we do know they can be destructive.
If the forecast proves accurate, this would be the seventh-straight year of above-average hurricane activity.
The big picture: NOAA is forecasting a 70% chance of 14 to 21 named storms, Axios' Andrew Freeman reports.
Three to six hurricanes will be Category 3 or greater, the agency predicts.
Zoom in: These damaging storms could wreak havoc on the coasts and beaches of Delaware, Virginia, and Maryland.
Tropical storm Isaias, which became a hurricane, hit parts of Maryland with very strong winds and hammered D.C. with heavy rains in 2020.
Other notable storms have included Hurricane Hazel (1954), Hurricane Isabel (2003) which caused a total of $5 billion in damages, and Superstorm Sandy (2012), which left an estimated $70 billion in damages.
Andrew thought bubble: The D.C. region is vulnerable to a variety of impacts, including tropical storms and hurricanes and torrential rain and storm surge flooding, along with high winds if a storm tracks just right.
The most at-risk areas are east of D.C., depending on how storms travel at this latitude.
The city can also be significantly affected by the remnants of a once-powerful storm swirling up the Appalachians that can lead to heavy rain and severe thunderstorms across the area.
Chelsea's thought bubble: The first six named tropical storms and hurricanes on the list this year will be Alex, Bonnie, Colin, Danielle, Earl, and Fiona. (The process of naming hurricanes is a strict, meticulous process with the names recycled every six years.) Let's hope we don't make it all the way down the list to Tobias or Virginie, though NOAA says that is quite possible
What this means for you: Start preparing.
Editor's note: This story has been updated to clarify that the first six storms include tropical storms and hurricanes, and that NOAA says it is possible the 2022 season will exhaust the list of English names.
More Washington D.C. stories
No stories could be found
Get a free daily digest of the most important news in your backyard with Axios Washington D.C..