Why some parents leave D.C. public schools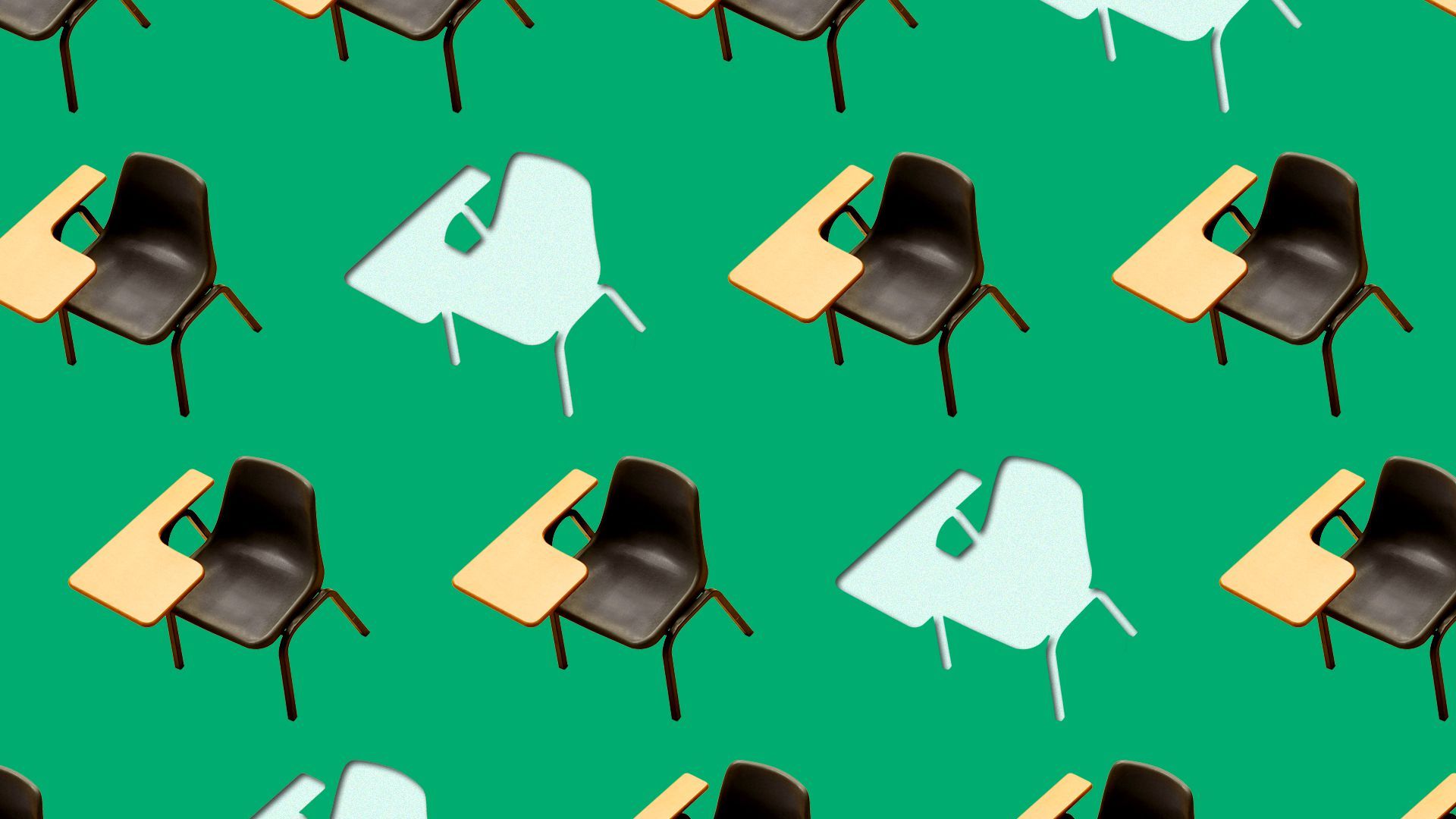 Parents who move their children from D.C. public schools to surrounding jurisdictions cite school quality and housing affordability as major contributing factors to leaving — but what makes a quality school varies widely by household, a new report out today by the D.C. Policy Center found. 
D.C. Policy Center surveyed parents, including more than 600 in D.C. and more than 800 in the DMV suburbs, between January and February of this year.
Details: Many parents surveyed, says Chelsea Coffin, director of education policy initiative at the D.C. Policy Center, had different expectations for school quality in follow-up interviews. 
These expectations included rigorous academic curricula, small class size, modern facilities, and access to before- or after-school care.
Parents who left D.C. public schools were also more likely to mention broad concerns, such as school safety and transportation. 
"For those who have opted out of public schools even before their children started kindergarten, their perceptions are formed not by experience with a given school, but what they learn from third party information sources," Coffin writes. 
Parents who stayed in D.C. public schools are more likely to rely on information from their personal networks, such as school visits or word-of-mouth. 
By the numbers: The study also revealed differences in who is staying in D.C. public schools compared to who is leaving. 
D.C. public school parents were more likely to be single-adult households at 23% compared to 9% of those who have left. Additionally, 48% of D.C. public school parents are Black compared to 28% of those who have left. 
Between the lines: As more parents remove their kids from DCPS, economic segregation at higher grade levels deepens, the study found — meaning D.C. public school parents are more likely to have either very high income or low income. 
Parents who have left are more likely to have middle incomes.
65% of D.C. public school parents have incomes below $50,000 or above $150,000 compared to 38% of those who have left. 
But Coffin says deeper data on how income levels vary across grades is still missing, meaning further research can be done to explore how student exit impacts learning outcomes.
Zoom out: The survey revealed that the pandemic didn't drive parents to switch to private or out-of-state schooling. Nearly all D.C. parents stayed with public schools and those who switched say it was likely temporary, the survey found.
But overall, school exits are significant among older students: More than 40% of children born in D.C. leave the public school system before high school to attend a private school or a public school elsewhere, the study says.
More Washington D.C. stories
No stories could be found
Get a free daily digest of the most important news in your backyard with Axios Washington D.C..