Twin Cities native aims for 12 marathons in a year after kidney donation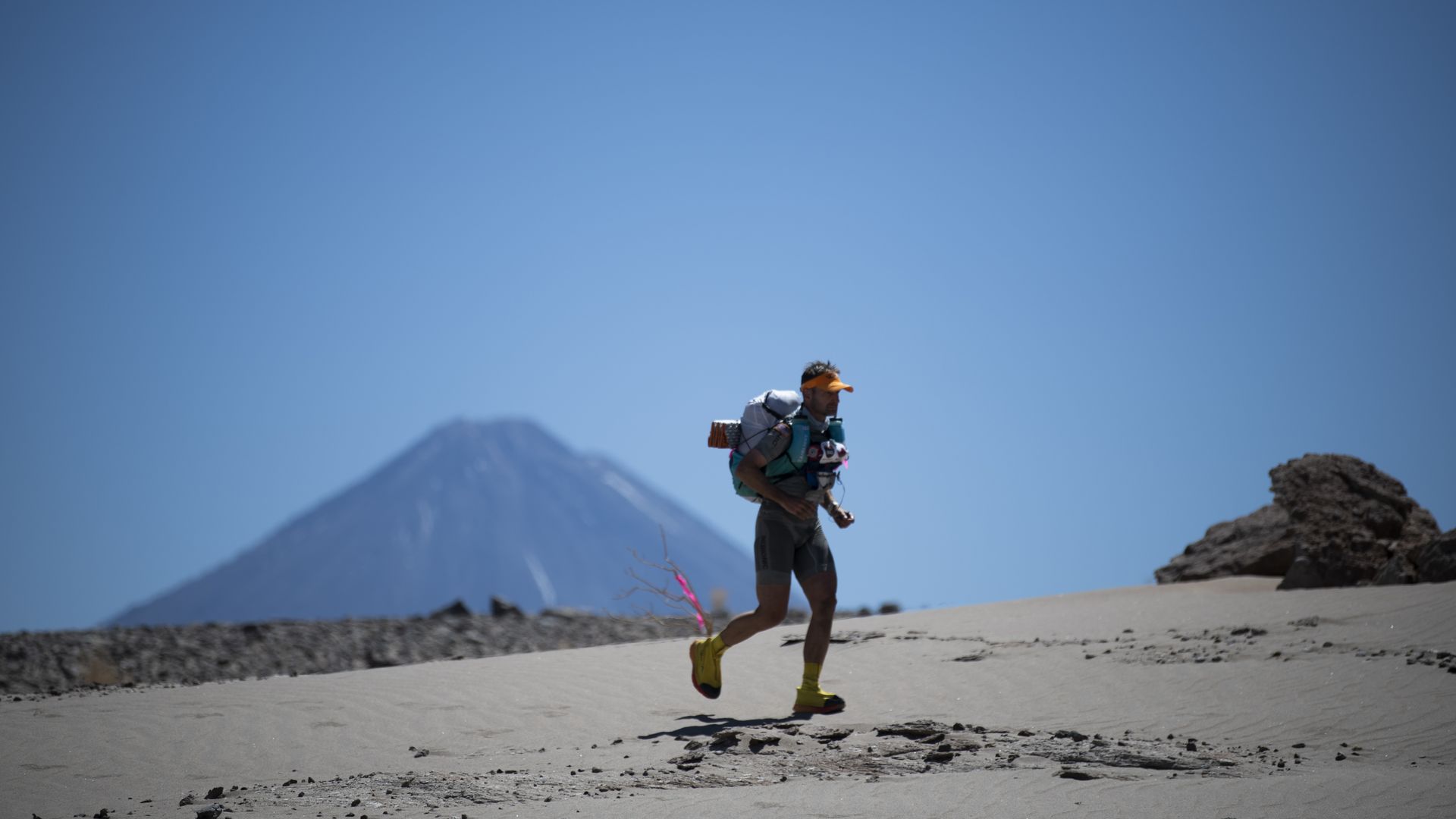 A Twin Cities native is continuing his mission to show donating a kidney doesn't impose physical limitations — by running a dozen marathons in one year.
What's happening: Matt Cavanaugh will be among an estimated 25,000 runners Sunday in the Twin Cities Marathon, his seventh of 12 marathons this year to raise awareness for living kidney donation.
Why it matters: Humans are able to live normal, healthy lives with just one kidney, but with more than 100,000 people waiting for one across the U.S., the need for organ donors remains immense.
Backstory: Cavanaugh, a 44-year-old retired military officer who was raised in St. Paul and now lives in Utah, donated his left kidney in September 2021 to a total stranger.
"There's a whole lot of terrible things in the world that I can do nothing to change. But through this, for at least one person, I can make a really big difference," he told Axios.
Sharing his story through the media inspired a chain reaction, with seven people now having given one of their kidneys following his donation, he said.
How it works: A donation through the National Kidney Registry can be compared to the "take a penny, leave a penny" system. By donating, a person can receive vouchers that prioritize friends and family on the transplant list now or in the future.
But people like Cavanaugh, who had no need for one in return, help ensure a healthy pipeline of donations to meet demand, he said. And while kidney donation comes with risks, it has not been shown to reduce life expectancy.
Cavanaugh said he hasn't experienced any negative physical changes since his donation.
Cavanaugh, a longtime runner who had completed several marathons before his donation, was able to return to jogging about a month after his surgery.
Last year, he became the fastest American to race the 4 Deserts Ultramarathon Series, which spans over 600 miles across Namibia, Chile, Georgia and Antarctica.
This year, he and fellow kidney donor Hilary Baude are completing their One Kidney, 12 Marathons challenge, partnering with donation centers to raise awareness in each city along the way.
What he's saying: "I had never done events at this level before, but my donation gave me a second wind on life," he told Axios. "I want to show that you are just as strong post-donation as you were before, if not stronger."
What's next: Though there is a heat warning, Cavanaugh is still aiming to finish the marathon in under three hours — even while nursing an injury unrelated to his donation.
"I'm making it through with Band-Aids, Tylenol and tears," he said.
His next race is just two weeks away: the Hartford Marathon in Connecticut on Oct. 14.
More Twin Cities stories
No stories could be found
Get a free daily digest of the most important news in your backyard with Axios Twin Cities.