Minnesota State Fair opens amid mix of optimism and opposition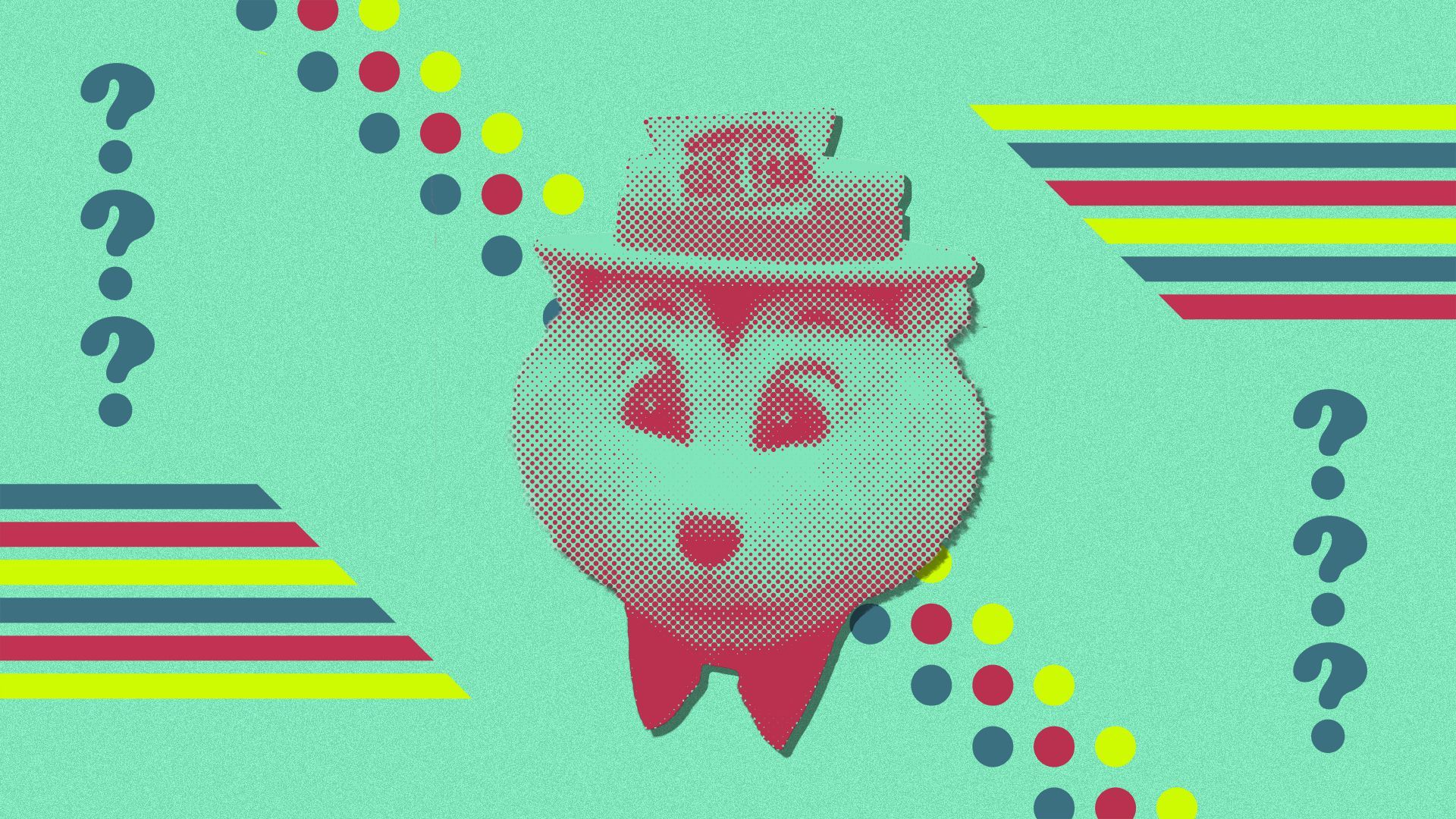 The worries of state fairs gone by — parking, traffic and weather — seem so quaint this year as the Great Minnesota Get-Together returns today after a 2020 hiatus.
Just a couple of months ago, Minnesotans were looking to the state fair as a light at the end of the tunnel — a sign the pandemic was over.
Now the Delta variant and a slew of other problems are making the fair feel risky to many.
State of play: The fair's decision not to require vaccinations or masks was met with disappointment by some fans and public health experts. Many critics say they won't go.
About 150 vendors chose not to return for a variety of reasons, up from about 75 to 100 in a typical year, fair spokesperson Danielle Dullinger told us. Seven made their decision after the mask-optional policy was announced.
There's a shortage of workers, and vendors are having a hard time staffing their booths. The fair's usual 2,000-person workforce is down 17%, which could lead to longer lines, Dullinger said.
The cost of food and paper is way up, so be ready for higher prices.
And until Thursday, Minnesotans didn't know if guns would be allowed on the fairgrounds. They're not, according to a judge's late afternoon ruling.
What they're saying: Vendors have mixed feelings about this year's fair.
Tim Weiss, the owner of Giggles' Campfire Grill, is optimistic that the big crowds will return. He noted that while some vendors have pulled out, none of them served food and beverages.
"What do you come to the fair for? You come for the food and drink," he said. "We're going to have a fair and it's going to be great."
Mark Andrew, owner of the World's Greatest French Fries stand, is more concerned.
"In previous years, the biggest variable was weather. But now there's COVID, the hangover from George Floyd's murder and social unrest," he said. "The perfect storm has gathered and is going to play out over the next two weeks."
The intrigue: It stands to reason that attendance will be down from the record 2.1 million who came in 2019.
Neighboring Wisconsin and Iowa saw decreases at their state fairs this month. The Wisconsin State Fair saw attendance drop about 25% from 2019. Although, the Iowa State Fair's attendance dip was smaller, down 6.5%.
But even the Minnesota State Fair's general manager, Jerry Hammer, told MPR News, "We are in a place that I don't know that I ever suspected we'd ever be in, and that's discouraging attendance."
Andrew expects a much bigger dip in Minnesota than in Iowa.
"Iowa is more rural," he said. "That's a lot of Trumpsters who don't care about COVID. Here, (the state fair is) is more of an urban-rural mix, but I wouldn't be surprised if this year's fair is more rural people than urban people."
The bottom line: Expect lighter crowds, but how much lighter is yet to be seen. And remember that fair officials and health officials strongly recommend wearing a mask.
Editor's note: This story has been corrected to reflect that Mark Andrew is the owner of the World's Greatest French Fries stand.
More Twin Cities stories
No stories could be found
Get a free daily digest of the most important news in your backyard with Axios Twin Cities.