Back from break, Minnesota Legislature gears up for budget fight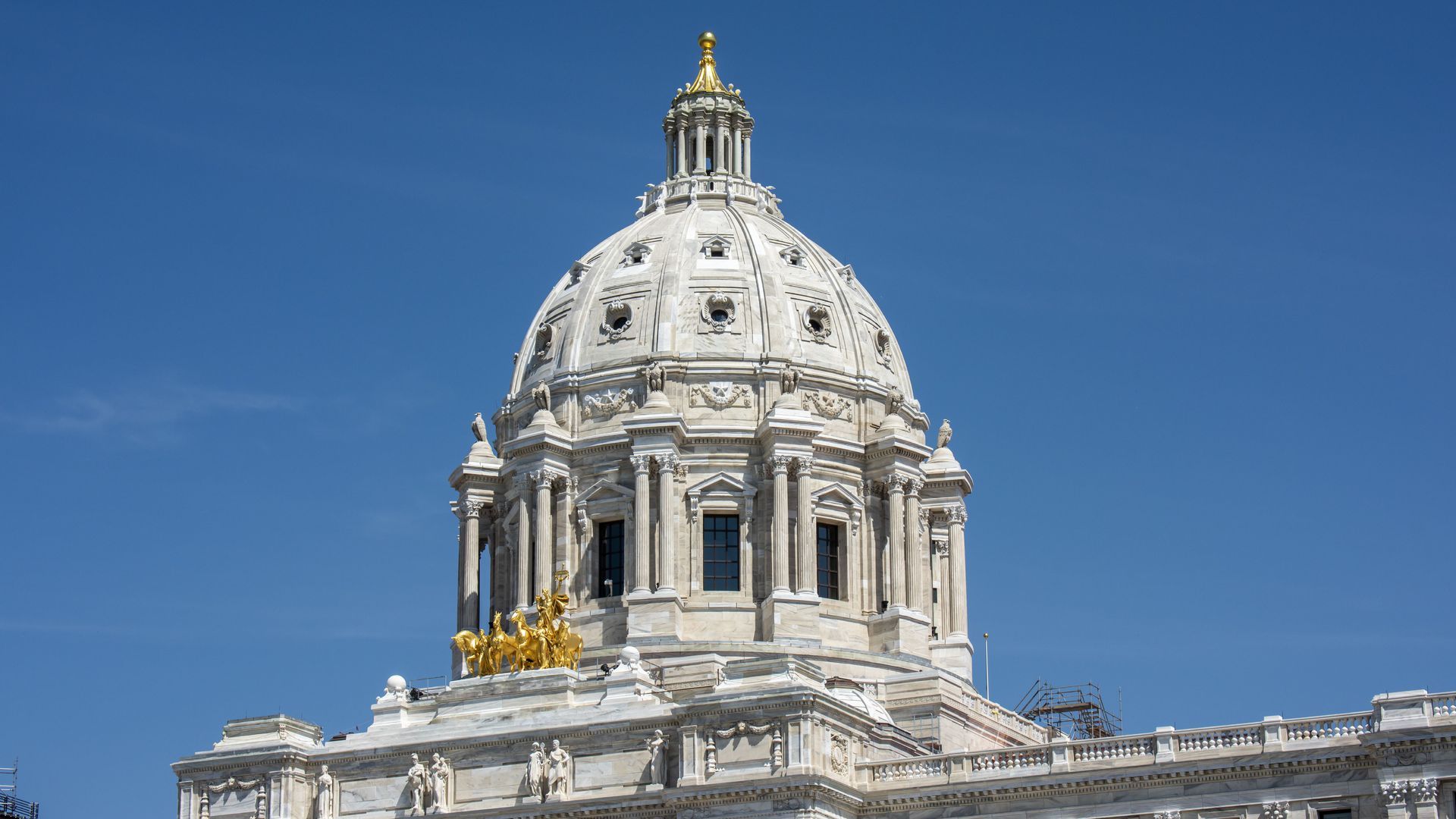 The Minnesota Legislature returns from a holiday break today, setting off a six-week sprint to reach deals on a laundry list of issues.
The state of play: The biggest and most important item on the divided Legislature's to-do list is passing a two-year state budget.
The dramatic turnaround from a projected deficit to a $1.6 billion surplus should make things easier because lawmakers don't have to pass tax increases or make deep cuts to meet their constitutional requirement to balance the state's books by the summer.
But the DFL-majority House and the GOP-led Senate remain far apart on what to do as the process picks up this week.
The key issue: House Democrats, like Gov. Tim Walz, want tax increases for corporations and the wealthy to send more money to schools and other programs. Senate Republicans are a hard no on the revenue hikes. They're arguing for trims in state spending.
Both sides support some level of tax relief for pandemic aid, but they disagree on how far to extend the breaks.
But, but, but: The eventual budget measures, known as omnibus bills in legislative parlance, will cover a lot more than spending and tax levels.
That means a host of other policy issues are also on the negotiating table as the two sides hammer out a deal.
What else to watch: There appears to be momentum to address one issue: Fixing the state's sexual assault statute in light of a recent state Supreme Court ruling on cases involving intoxicated victims.
Other fights that dominated the first weeks of session, including the SAFE Act for Chauvin trial security funding and a push to send more cash now to schools for summer learning, appear to be on ice following approval of federal stimulus funds for local governments and districts.
And Speaker Melissa Hortman suggested yesterday that a partial wind-down of Walz's emergency powers — a top priority for Republicans — could be in the cards by the end of session.
What's next: Committees in both chambers will hold hearings to review budget proposals this week.
But if past years are any indication, the final budget agreement will be crafted in closed-door negotiations between committee chairs and leaders.
The bottom line: It's been a slow — and, some argue, unproductive — session so far thanks to partisan disagreements and pandemic-winnowed agendas.
But that will change as the May 17 adjournment deadline nears.
More Twin Cities stories
No stories could be found
Get a free daily digest of the most important news in your backyard with Axios Twin Cities.