Why three alligators were removed from St. Petersburg's Lake Eli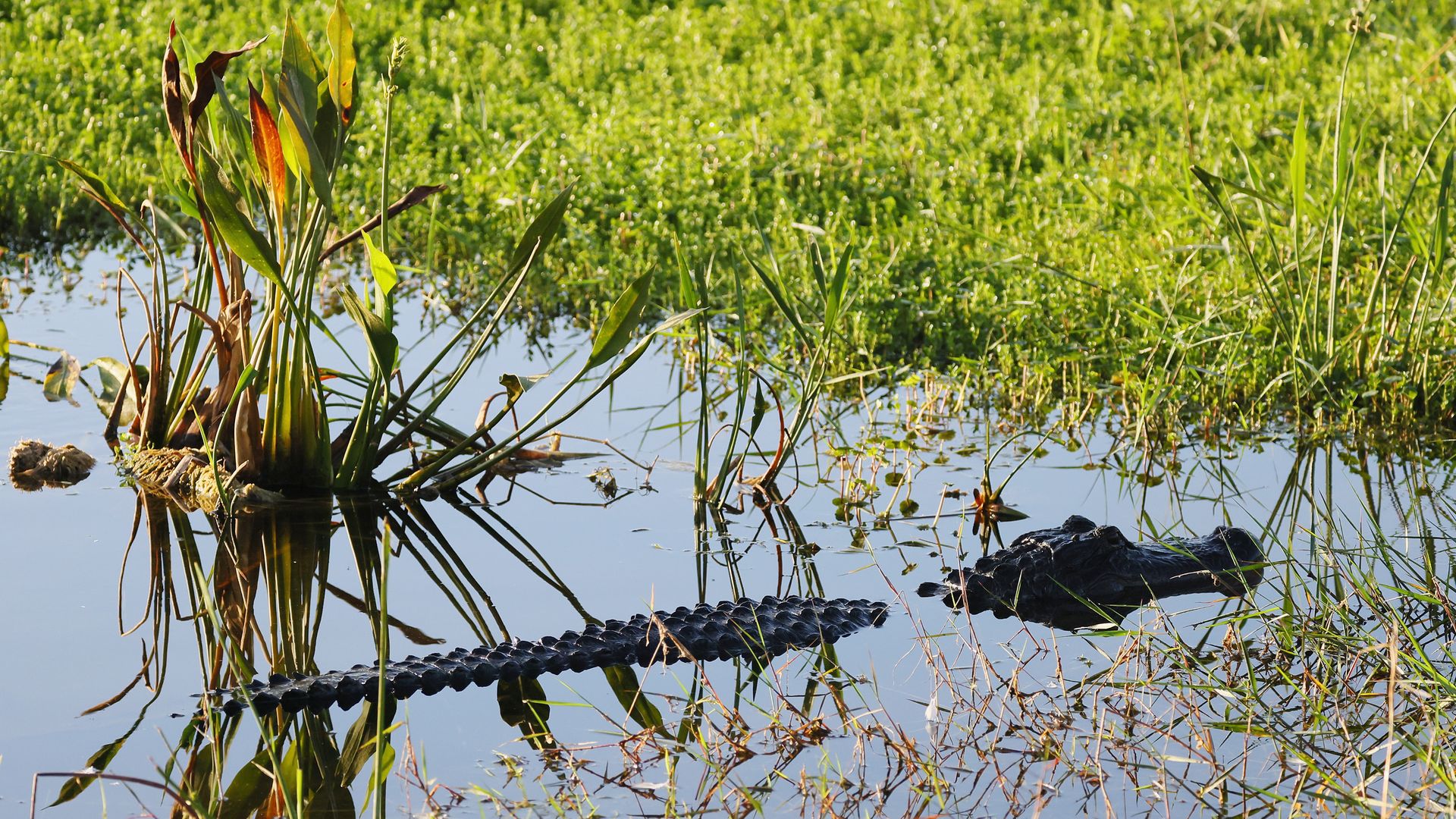 I saw on WFLA recently that authorities removed two "nuisance" alligators from Lake Eli in south St. Petersburg.
The intrigue: A post (that now appears to have been deleted) on the news station's Facebook page had something like 2,500 reactions with several commenters questioning why the gators were removed. The TV story says they were a nuisance but doesn't say why.
As someone who enjoys gator-spotting on my neighborhood walks, I was also curious. Lake Eli is down the street from my house and connects via a canal to the larger and better-known Lake Maggiore.
What happened is a lesson in why we can't have nice things.
Florida Fish and Wildlife Conservation Commission (FWC) officers were called to the lake Nov. 1 to help an alligator that was spotted with rope tied around its snout, according to FWC spokesperson Hailee Seely.
A trapper tried unsuccessfully to catch that gator. But while officers were there, they saw people feeding two other alligators that were swimming up to and walking on the shore, FWC Officer Forest Rothchild told me.
Threat level: Feeding alligators causes them to lose their fear of humans and associate them with food, Rothchild said. That creates a dangerous situation for people and their pets.
What they did: FWC contracts with alligator trappers, who then get to keep what they trap as compensation for their services.
Officers and a trapper removed the two alligators that people were feeding, Rothchild said. They measured 8 and 11 feet long
He'd have to circle back with the trapper to figure out what exactly happened to them, but the odds aren't great that they're still alive. Typically, trappers harvest their hide and meat.
The latest: As for the original gator with the rope around its snout, it was spotted again Tuesday, and a trapper removed it.
Seely told me that the gator, measuring a whopping 12 feet, was taken alive to Townsend & Sons Everglades Outfitters, a business in Labelle that facilitates ... gator hunts. Sorry, big guy.
The bottom line: Don't feed alligators! It's dangerous and also illegal, per FWC.
"If people just let them be," Rothchild said, "they'd still be there."
More Tampa Bay stories
No stories could be found
Get a free daily digest of the most important news in your backyard with Axios Tampa Bay.