Florida thrusts chunk of Citizens policies into private market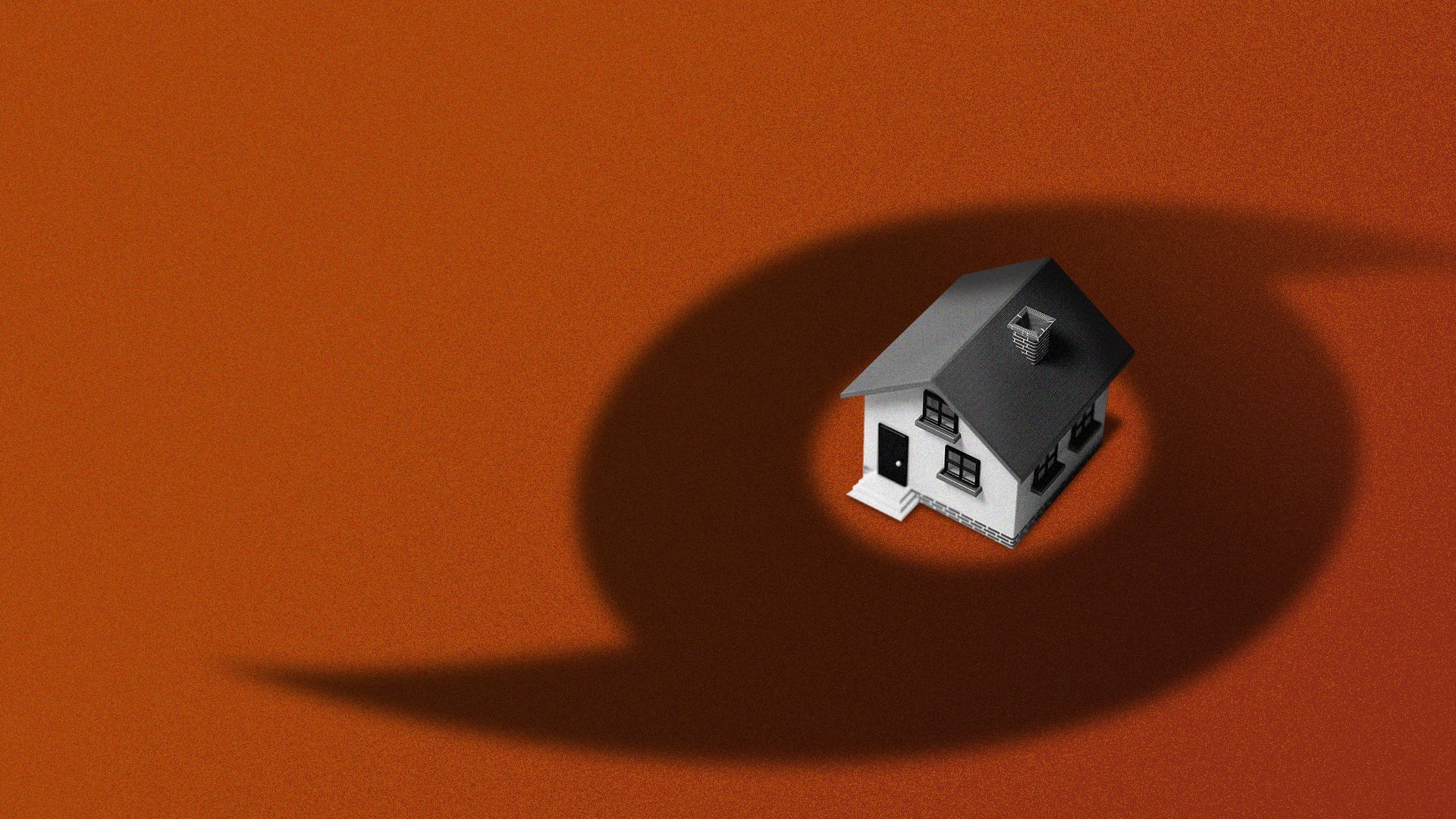 Tampa-based insurer Slide is set to take over as many as 25,000 homeowners policies from Citizens Property Insurance Corp. — a move to relieve the bloated, state-backed insurer that experts say could cost consumers.
Why it matters: Floridians are already on the hook for the nation's highest average premium at nearly $6,000 a year, and experts said thrusting more consumers into the private market will leave them with costlier rates.
Citizens held over one million policies as of April, with nearly 300,000 from Tampa Bay homeowners. Hurricanes and aggressive litigation have caused the state-run insurer to balloon in recent years.
Flashback: Florida lawmakers created Citizens in 2002 as an insurer of last resort — a backstop when residents can't find coverage in the private market.
Citizens had to develop rates based on the state's top insurers to avoid competing with the private market. However, after eight hurricanes tore through Florida between 2004 and 2005, lawmakers removed that rule.
Mark Friedlander, a spokesperson for the Insurance Information Institute, told Axios that Citizens' rates are not in line with private insurers' pricing practices.
The insurer offers premiums 40% cheaper than the private market, Friedlander said.
The big picture: Citizens is now the state's largest property insurer. Gov. Ron DeSantis called for a special legislative session last December to address Florida's insurance market woes, with an eye on the "depopulation" of Citizens.
The Legislature's remedy to drive consumers back into the private market, SB 2A, required flood insurance as "a condition of eligibility for Citizens coverage," which would drive up homeowners' costs.
The law also bars homeowners from renewing their coverage with Citizens if they receive an offer from a private insurer that is no more than 20% more expensive than their current policy.
The rub: Slide can now offer you an insurance policy that is over 10% more expensive than your current policy with the state-run insurer — and though you won't be required to accept, you can't renew your Citizens policy.
Be smart: Experts told Axios that if a major hurricane slams into the Miami metro area — where a significant amount of Citizens' policies are shored up — that could exhaust the insurer's claims-paying funds.
Florida law enables Citizens to collect additional funds via an emergency surcharge, dubbed a "hurricane tax," on insured homes, cars and boats for both Citizens and non-Citizens policyholders.
What they're saying: "Enabling Citizens to offer take-out policies to the private market is a positive step toward its goal of depopulation," Friedlander with the Insurance Information Institute told Axios.
"However, Citizens continues to grow at an extreme pace due to the private market's instability and is on pace to surpass its all-time high of 1.5 million customers by year-end," he added.
Of note: Florida's Office of Insurance Regulation is holding a public hearing to discuss Citizens' proposed rate increase of about 13% on Thursday. Watch it here.
More Tampa Bay stories
No stories could be found
Get a free daily digest of the most important news in your backyard with Axios Tampa Bay.