Tampa Bay faces more intense allergy seasons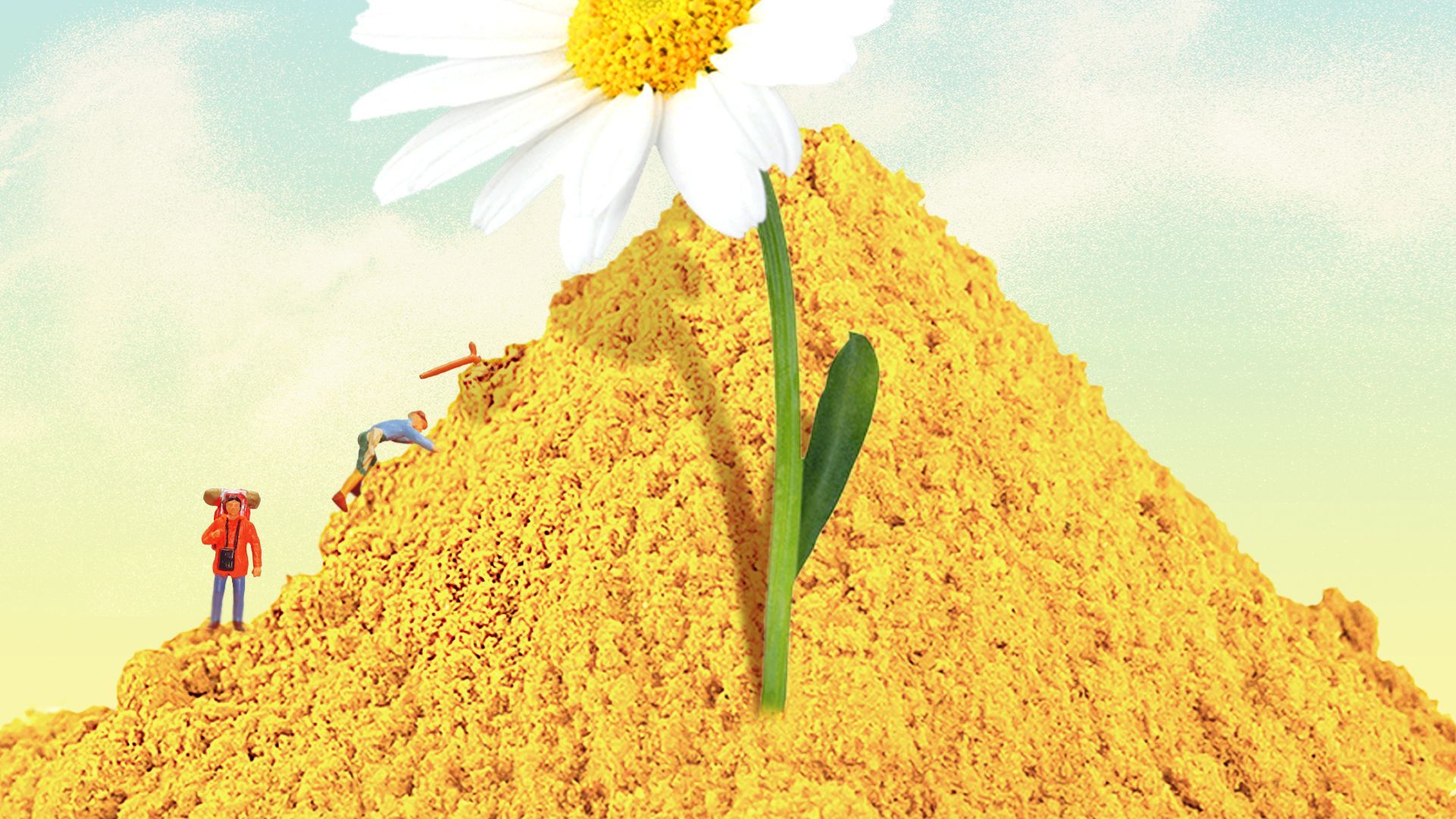 Climate change is making our allergy seasons longer and more intense, and Tampa Bay is getting the brunt of it.
Why it matters: Warmer temperatures are fueling longer and more intense pollen seasons, studies find.
If these trends continue, places that typically have short or less intense allergy seasons could see them extend, experts predict.
What's happening: Spring allergy season in the U.S. typically starts in late March and lasts through early June. But in recent years, the spring allergy season has expanded on the front and back end in some places: starting early in late February and lasting into late June.
Fall allergy season, when ragweed pollinates, might now begin in August, instead of September.
Soaring pollen counts are "really changing the landscape of allergies," says Neeta Ogden, a clinician allergist and spokesperson for the Asthma and Allergy Foundation of America.
From 1990 to 2018, pollen counts increased by 21% nationwide, with the greatest increases in the Midwest and Texas, per a 2021 study.
Zoom in: Sarasota, Lakeland and Tampa were named three of the country's 20 "allergy capitals" in March.
Sarasota ranked 6th, Lakeland 15th and Tampa 18th in a report by the nonprofit Asthma and Allergy Foundation of America. Several other Florida cities — including Cape Coral, Orlando and Miami — made the list as well.
Sarasota also ranked third in the nation for worst tree pollen, 9th for grass pollen and 16th for weed pollen.
How it works: Pollen and mold levels both contribute to commonly experienced allergy seasons in the U.S., and increasing heat and carbon dioxide levels create an environment for both to thrive.
In the same 2021 study that found pollen counts increasing in recent decades, researchers found that pollen seasons lasted longer and had more intensity throughout North America, revealing that "climate change has already exacerbated pollen seasons in the past three decades with attendant deleterious effects on respiratory health."
The bottom line: "The decisions we make to tackle climate change more aggressively will help us confront pollen seasons," said William Anderegg, director of the Wilkes Center for Climate Science and Policy at the University of Utah.
More Tampa Bay stories
No stories could be found
Get a free daily digest of the most important news in your backyard with Axios Tampa Bay.