The best things Axios Tampa Bay reporters bought in 2022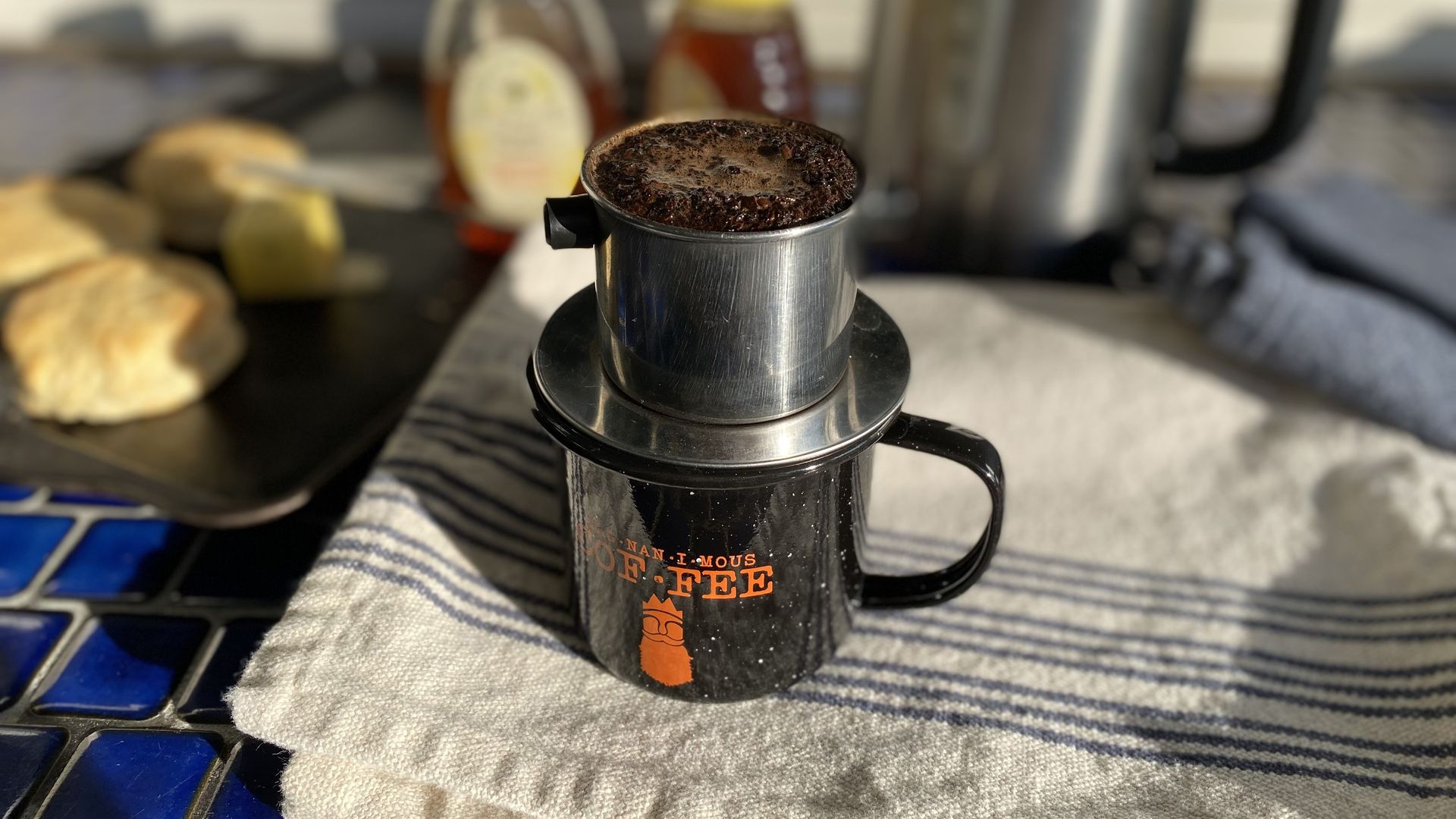 Reader, we know how hard it can be to find the perfect gift for that special someone.
So we thought we'd trot out the coolest, best and most useful things we found this year — one by one, now 'til Christmas — in hopes you'll find some inspiration.
Ben's leading off with a simple score: a Vietnamese-style single-cup drip coffee maker he found at Pearl River Mart in SoHo on a trip to New York.
Why it matters: I love the routine of making morning coffee — grinding beans, heating water, watching it steep — but for years I've left a half-carafe of coffee in my French press. I can only drink so much.
This little guy lets you make a cup at a time in pour-over fashion, and it's ready in four or five minutes.
The upswing: This little contraption costs just $6.95, but it has brought me great joy.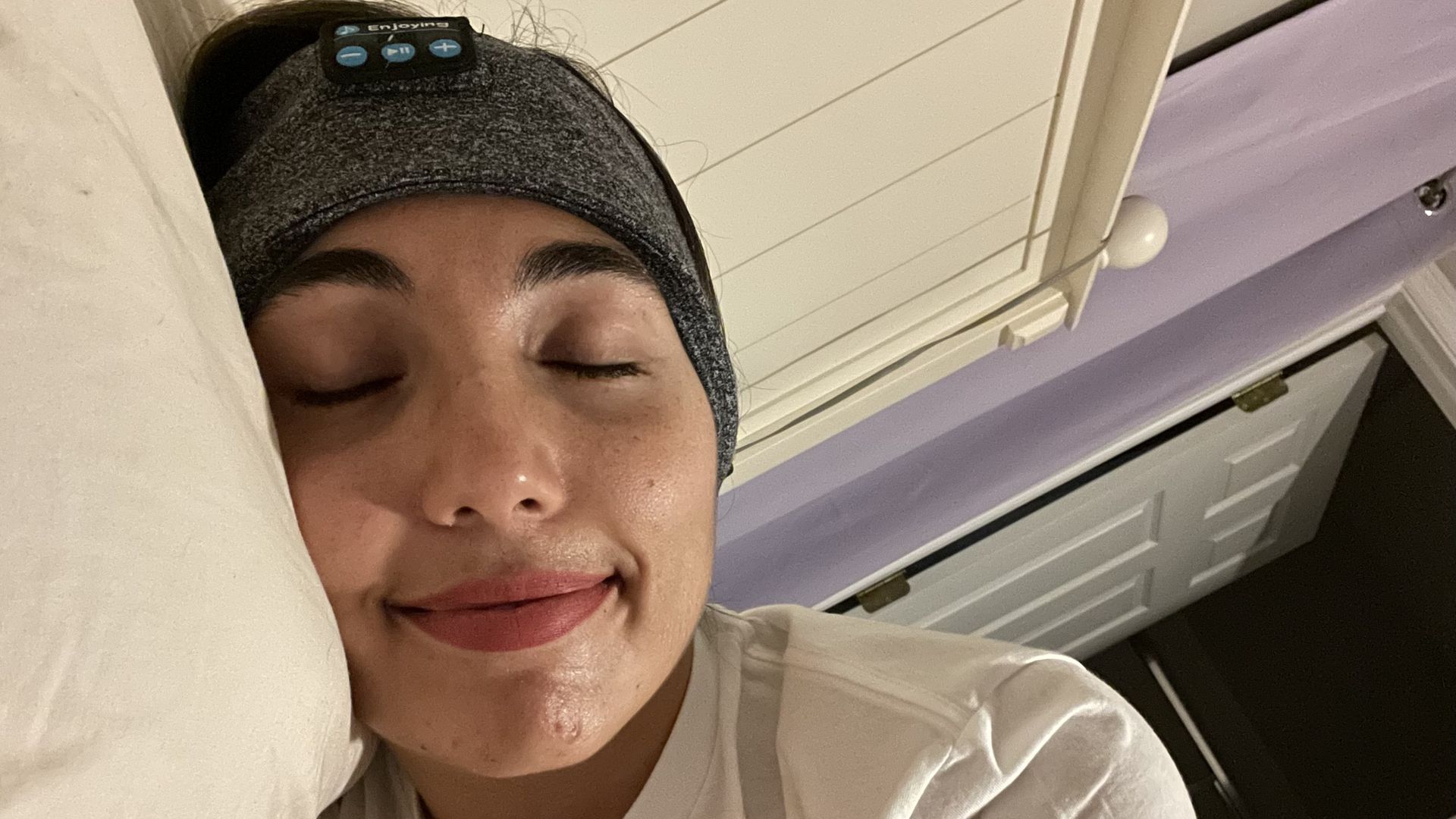 Selene here, with more gifting inspiration.
One of the most useful things I found this year: This soft bluetooth headband made for sleeping ($20).
Why it matters: I used to get so frustrated on nights when I couldn't sleep, and all I wanted to do was listen to music with headphones. Even earbuds that guaranteed comfort would start to hurt after a minute or two of sleeping on my side.
This headband is great if you want to fall asleep to some ASMR, or try and tune out snoring (though the headphones aren't noise-canceling).
Plus: You can take out the headphones to wash the headband itself, which is a nice touch.
Go deeper: Check out our guide to buying local for everyone in your life this holiday season.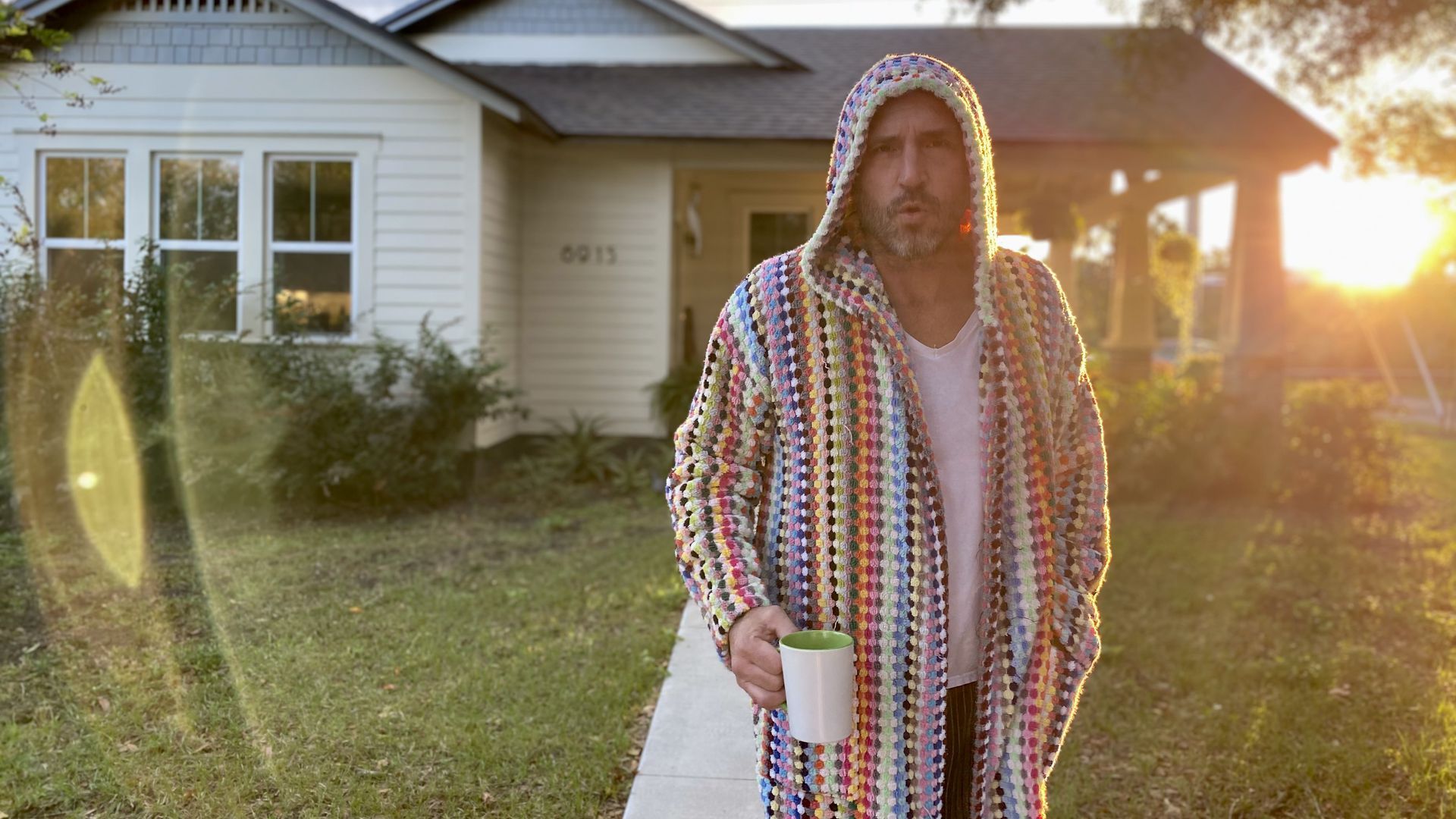 Ben again. Believe it or not, most mornings I slide into your inbox at 6:30am looking like The Dude.
I found the best bathrobe earlier this year on a stroll around St. Armands Circle in Sarasota.
Flashback: I've never been a bathrobe guy. That's a wealthy man's pursuit, for golf-club locker rooms and fellows with names like Milo Wellington.
Yes, but: There's something powerful about a blue-collar robe. Or a novel robe. A dressed-down robe.
Details: The shop is called Coastal HoBo (478 John Ringling Blvd.) and we were originally lured in by the colorful Turkish towels in the window.
These "rainbow pom pom robes" were in the rear, but it appears that you can order online.
$130 to make a man's dreams come true.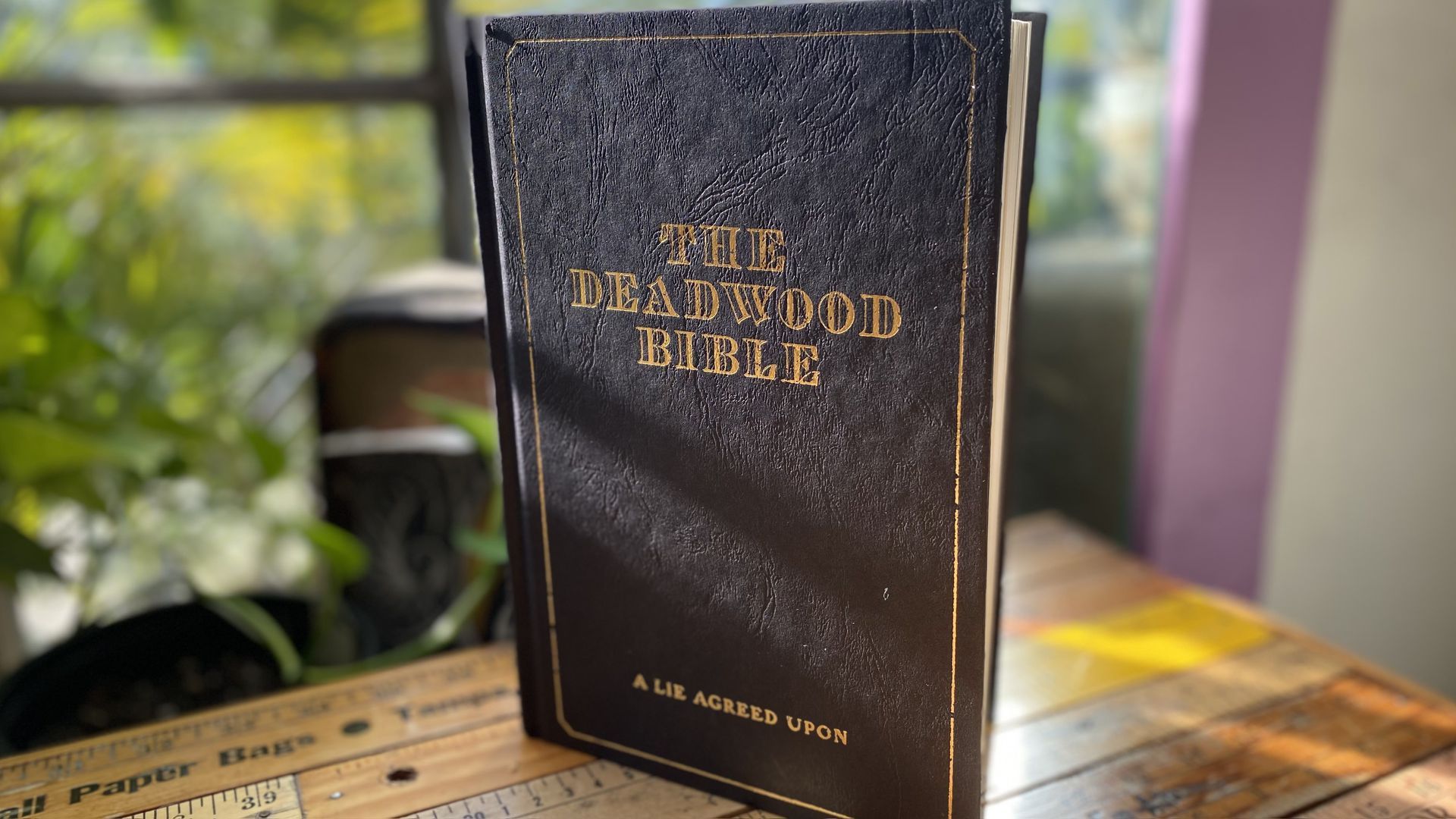 If you know someone who loves to quote the beautifully profane Al Swearengen from David Milch's beloved drama "Deadwood," this is the Christmas gift you need.
"The Deadwood Bible: A Lie Agreed Upon" is a new collection of "Deadwood"-related material created and assembled by veteran film and TV critic Matt Zoller Seitz, who chronicled the acclaimed HBO series since its debut in 2004.
Complete with old-timey illustrations, the book covers the show's origins, production, cancellation, and lasting influence.
It includes historical material provided by Milch's family, plus critical essays on all 36 episodes, the HBO movie, and Milch's other television shows, like "John from Cincinnati" and "Luck."
The rub: The cloth edition of this book, which Seitz created and published himself, costs $175 — a steep price, but worth it to the most hoople of the hoopleheads.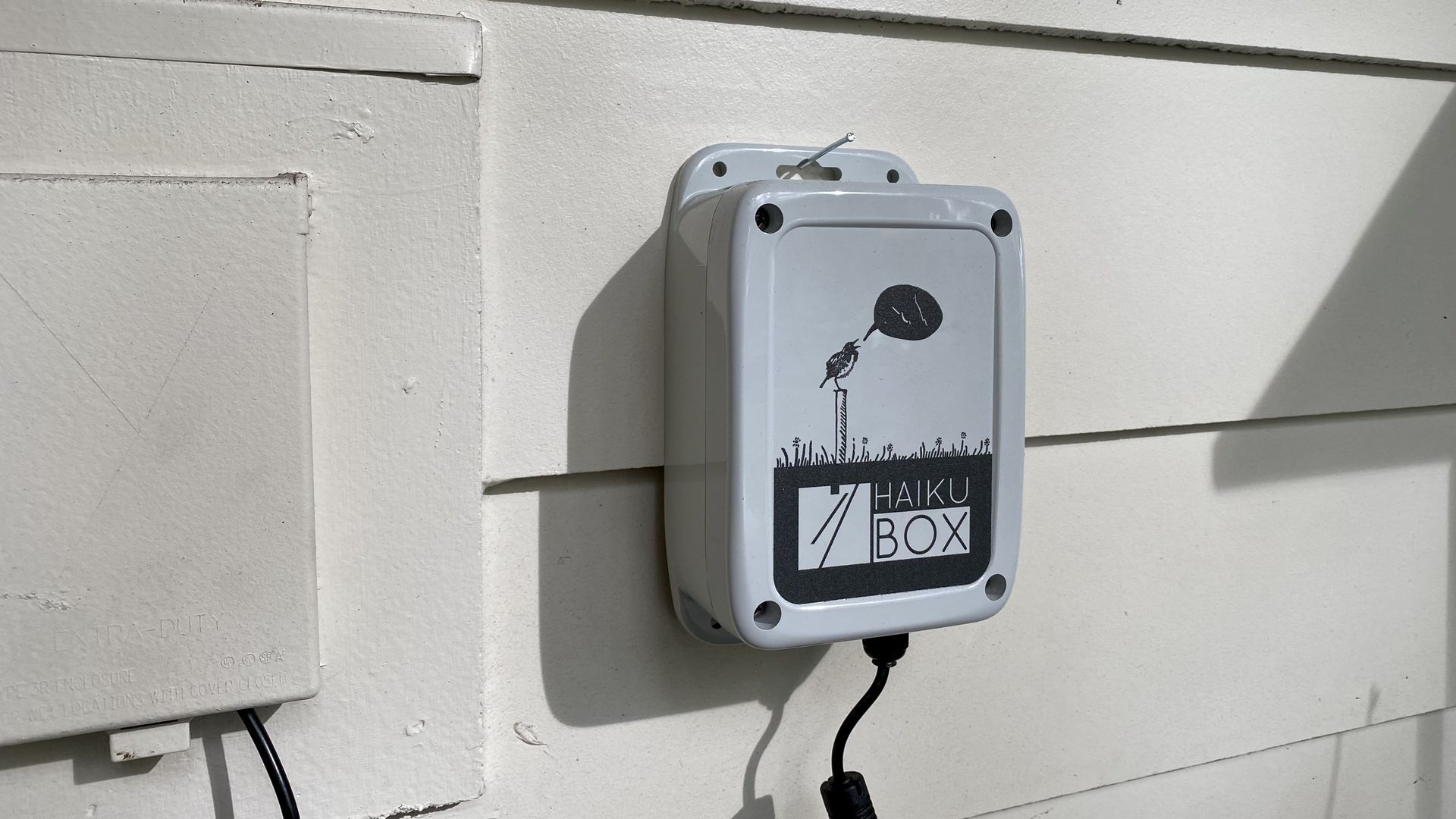 We told y'all about this one in October, but we're re-upping the Haikubox in case you've got a birder — or someone you wish was a birder — on your holiday gift list.
What it does: This cool AI-enabled device, from Loggerhead Instruments in Sarasota, identifies the birds near your home by their song. Think: Shazam for birds.
Plug Haikubox in outside, connect it to Wi-Fi, and the app quickly starts queuing the birds nearby, recording each call for playback.
The intrigue: Haikubox can send an alert when certain birds or new species are recorded and lets you see which other locations have recorded those species.
It also contributes information to the largest dataset of bird behavior ever assembled.
Details: A prepaid membership ($399) gets you the box, and full access to the website and iPhone app with no annual fee.
Or an annual membership ($249) gets you the Haikubox and one year of access to the website and apps, with a $59 annual renewal fee.
The rub: Loggerhead tells us they're dealing with high demand and supply-chain issues, but interested readers can sign up here for availability updates.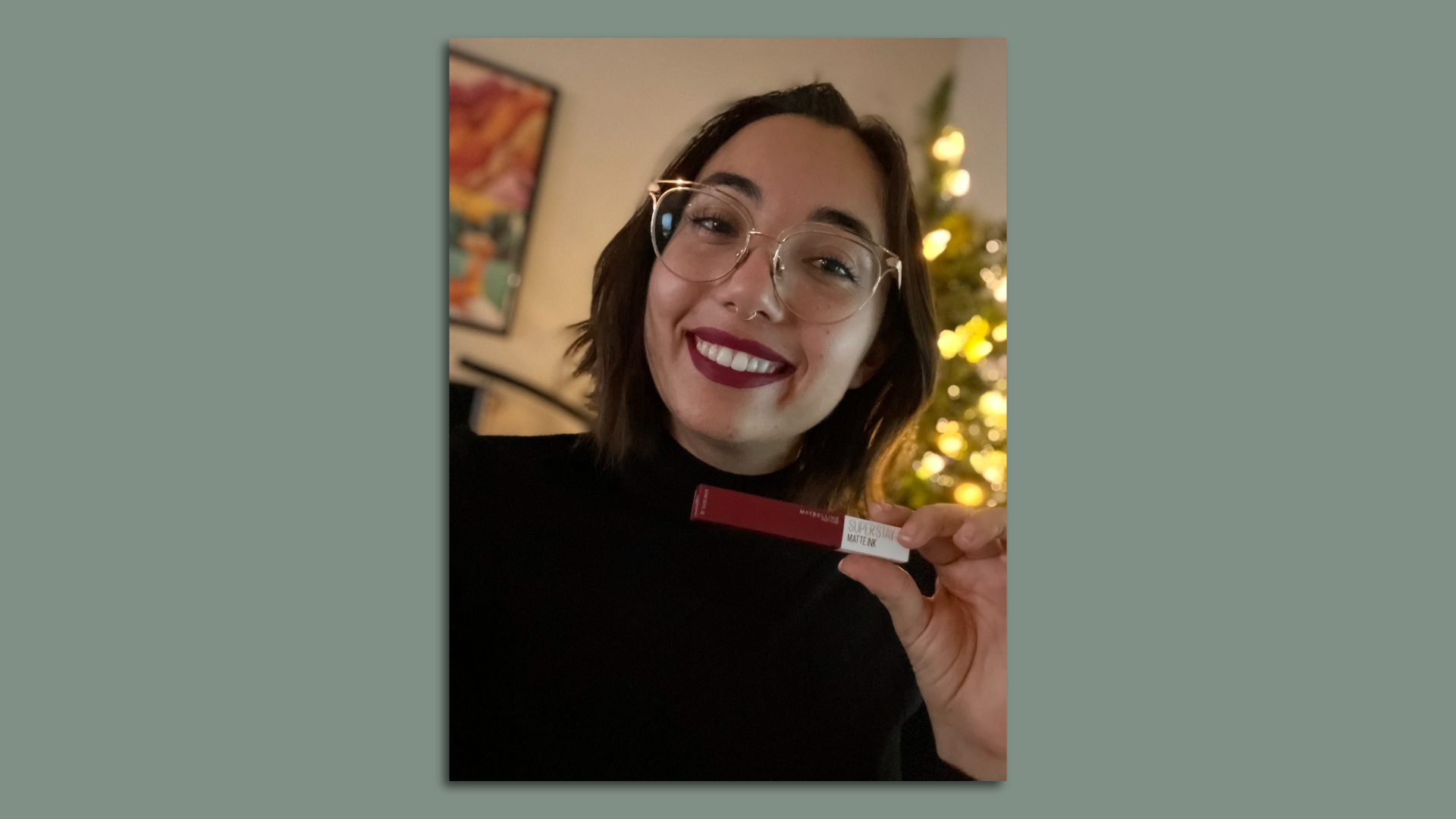 Selene here. I expect two things from my lipstick:
Look pretty.
Stay on.
Yes, but: Most of the time, that second thing doesn't happen. The minute I take a bite of food, sip a drink or, God forbid, kiss anyone, I look like a hot mess.
So I googled "best long-lasting lipsticks" and picked the cheapest one in the first result, Maybelline New York Super Stay Matte Ink Liquid Lipstick.
After testing it out, one use lasted all day even through multiple greasy meals.
At $8 a pop, these lipsticks make great stocking stuffers.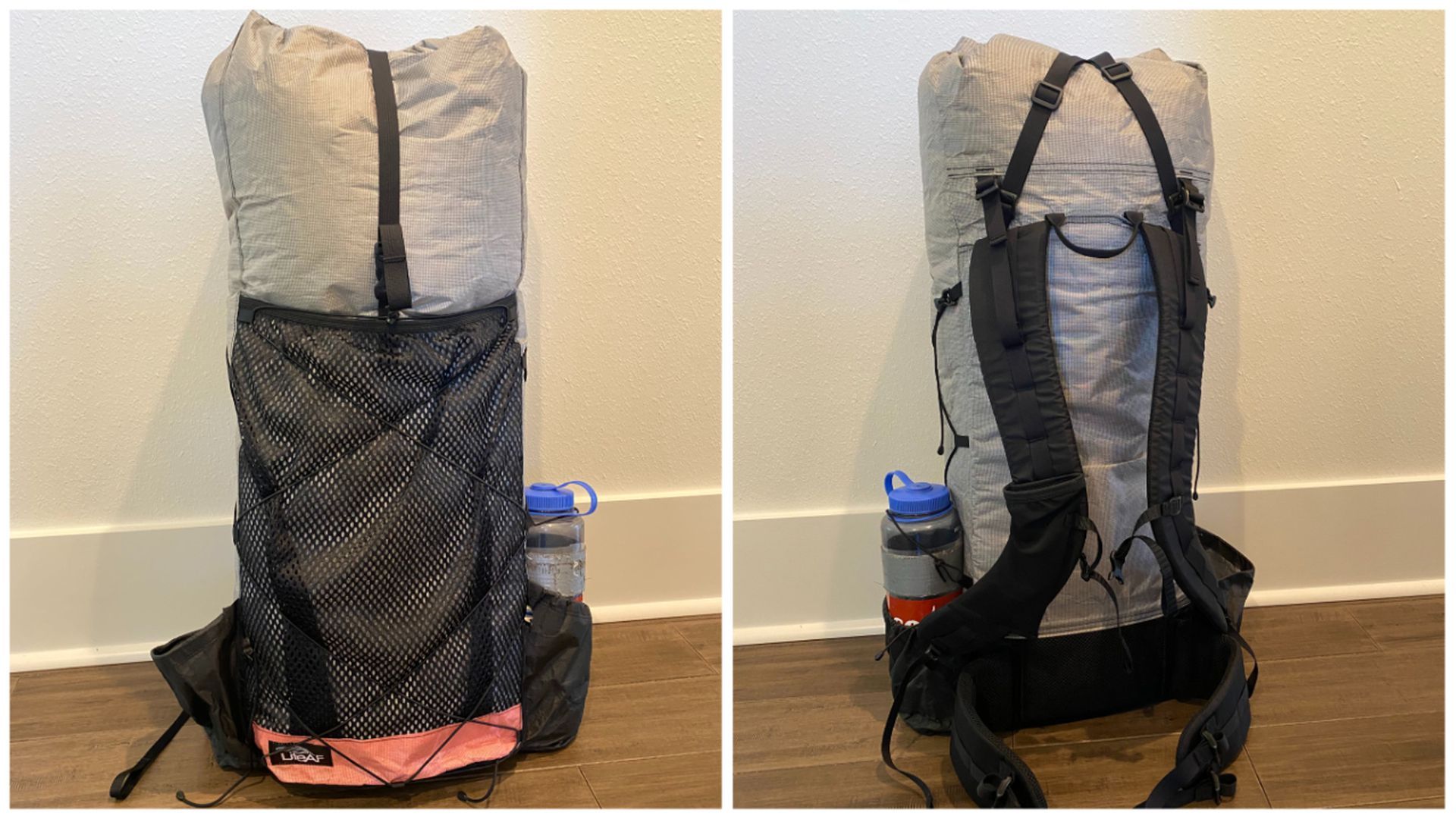 Ben here, with a shot of inspiration for those of you with outdoorsy boys and girls on your holiday gift list.
Flashback: I fell in love with backpacking in college in the Ozarks, when I was young and strong and could carry 75 pounds of gear — pots, pans, firewood — strapped to an external-frame Jansport.
For the uninitiated, that's crazy.
Two decades later, I've chipped my base weight down to about 17 pounds with the help of this 46-liter ultralight backpack from a family-owned company called LiteAF, based in Southampton, N.J.
It's water-resistant and offers an additional 15 liters of external pocket space, with two light, curved aluminum support stays in the padded back panel.
My empty bag weighs 30 ounces — less than 2 pounds. So light!
The trial: I carried this pack for 40 miles through the Smokies a few months ago and sometimes forgot it was there, even though I packed extra layers and a zero-degree sleeping bag.
The rub: You can find lots of cheaper high-quality backpacks, but for the serious hikers — the ones who dehydrate their own meals or watch "Alone" alone — this pack starts at $340.
With custom colors and pockets, mine cost $418.50 before tax and shipping.
Lesbian flag lanyard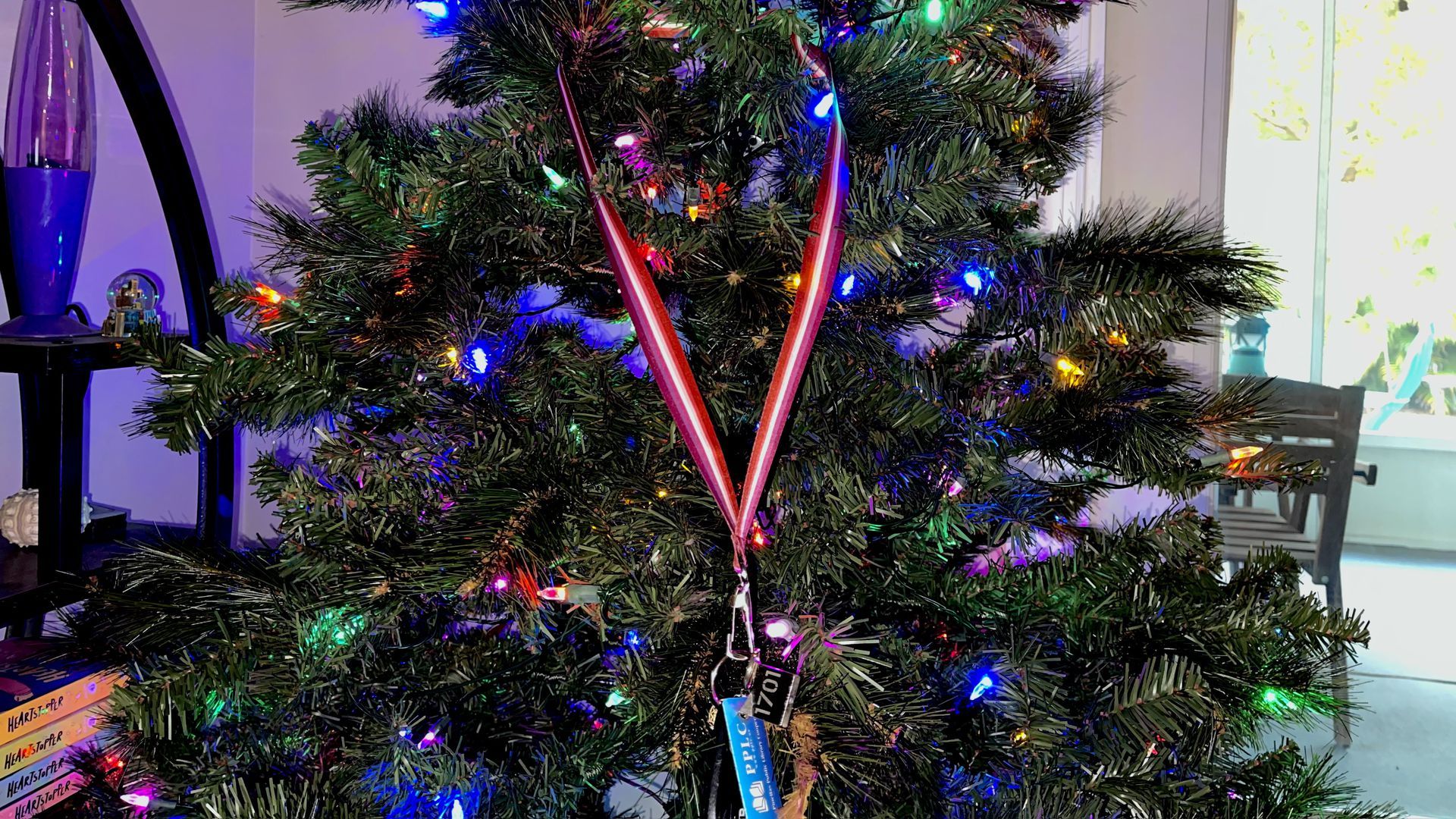 Selene here! I got this lanyard at Inclusivitea right before it shut down last month.
I mostly wanted to support Metro Inclusive Health, but I thought it would be cute to put my Subaru keys on a lesbian flag lanyard.
Why it matters: I didn't realize how safe it would make me feel. I'm usually dressed in some form of rainbow garb, but the lanyard feels more unique to me and my identity. Plus, it gives me the secret hope that men will see it and finally stop talking to me.
Giving queer folks in your life rainbow-themed gifts can make them feel seen and loved, but going the extra step to get them something with a flag unique to their identity can be super special.
Yes, but: If you're worried what might happen if someone's identity changes, don't.
I appreciated gifts I got with the bisexual flag on them when that was how I identified, and it felt really nice to later pass some of those things along when a friend came out as bisexual.
The bottom line: It's the thought that counts, and something like this can really show you're thinking of someone.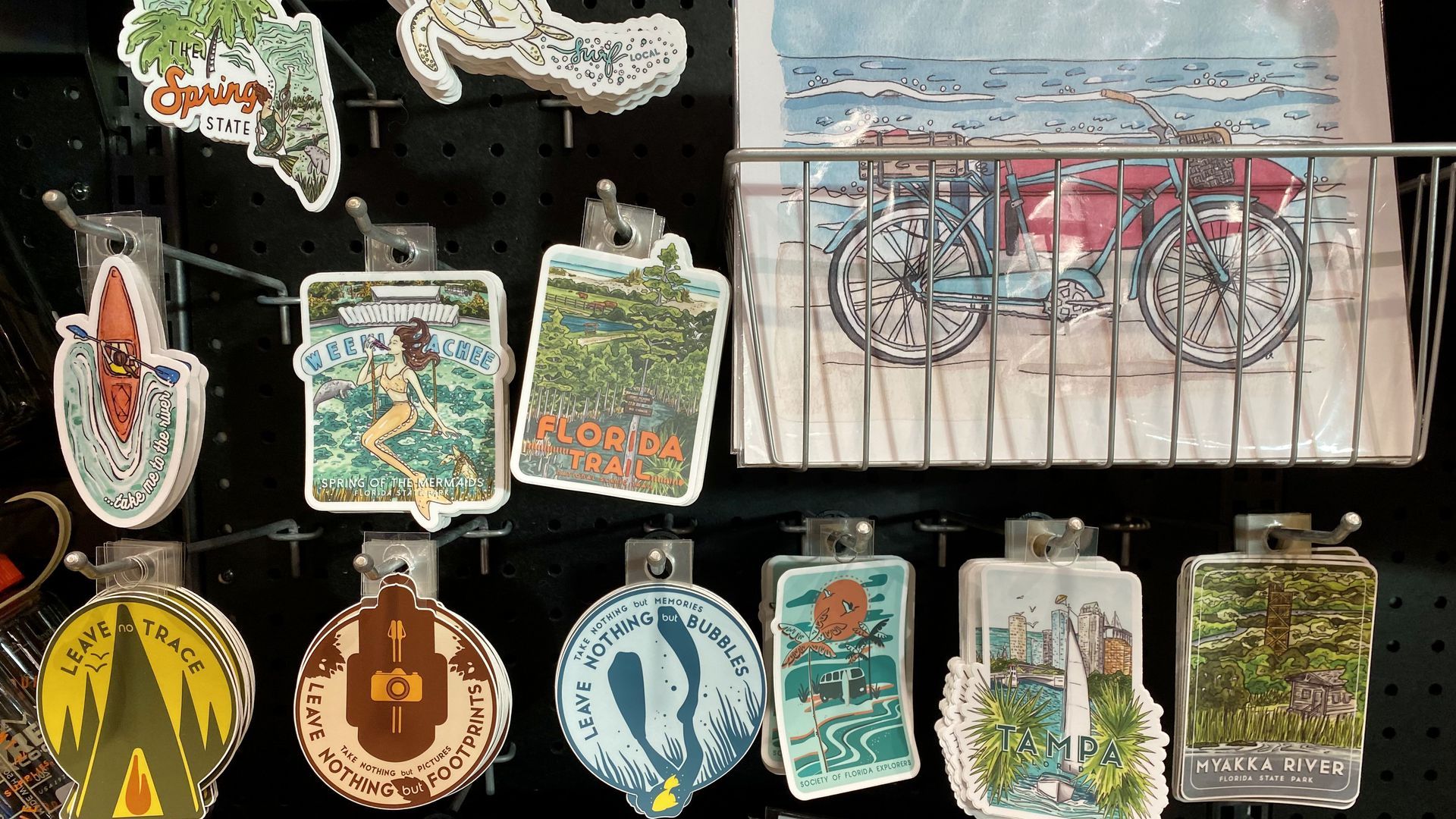 If you're looking for some Florida-flavored stocking stuffers this year, don't miss these cool patches, stickers, posters, ornaments and clothes from artist and illustrator Chelsea Preston and Jelly Press in New Smyrna Beach.
Ben is most fond of this citrus wrangler, and also this Big Cypress National Preserve print.
You can order online or find a variety in the REI at Midtown Tampa.
Go deeper: Check out our guide to buying local for everyone in your life this holiday season.
More Tampa Bay stories
No stories could be found
Get a free daily digest of the most important news in your backyard with Axios Tampa Bay.