Remembering Tampa General Hospital's renowned Enid Gilbert Barness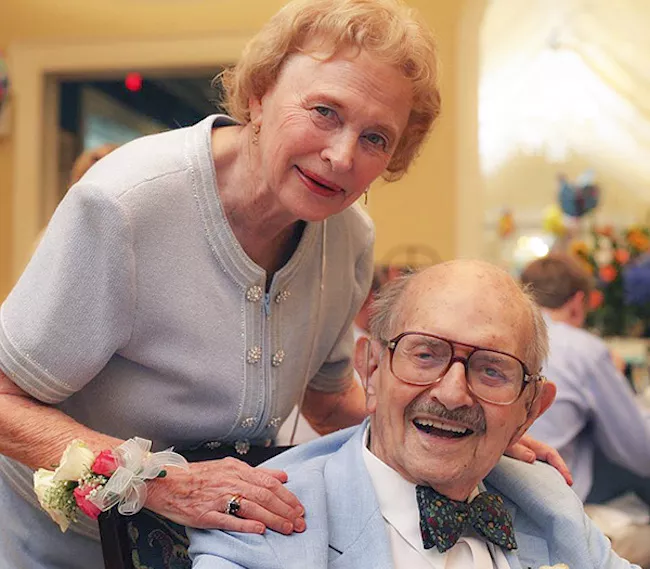 A remarkable local obituary for Enid Gilbert Barness took up nearly half a page in Wednesday's Tampa Bay Times.
Barness, an internationally renowned physician and scientist who spent the last part of her career at University of South Florida and Tampa General Hospital, died on April 28 at age 94.
Some highlights from the tribute: She was so certain she wanted to be a doctor that, when pressed on a college application to rank her top three degree programs, she listed 1. Medicine. 2. Medicine. 3. Medicine.
She was one of just four women in her class at the University of Sydney Medical School.
She left Australia in 1951 for England and then the U.S., where she enriched the fields of pediatrics and pathology, becoming one of the world's leading experts on congenital heart defects.
She made important contributions to our understanding of tumor biology, congenital anomalies and syndromes, developmental effects of chromosomal defects, and hereditary and genetic disorders.
Her research into Sudden Infant Death Syndrome identified its key cause as suffocation and compelled the "Back to Sleep" campaign.
Her early research on Fetal Alcohol Syndrome led to the warnings you see about drinking while pregnant.
She authored more than 800 peer-reviewed articles, 120 book chapters, and 23 books.
She was awarded three honorary doctorate degrees — from the universities of Wisconsin, Sydney and South Florida.
She saved the lives of thousands of babies at children's hospitals in Boston, Philadelphia; Washington; Austin, Texas; Morgantown, West Virginia; Madison, Wisconsin; and Tampa Bay.
Barness was still working full time at TGH at the age of 85 when she suffered a major stroke while making rounds, so she moved to live with her daughters, first in Boston, then Minneapolis.
She'll be remembered at 2pm on June 3 in Minneapolis, and the service will be livestreamed.
More Tampa Bay stories
No stories could be found
Get a free daily digest of the most important news in your backyard with Axios Tampa Bay.