What to expect in tonight's St. Pete mayoral debate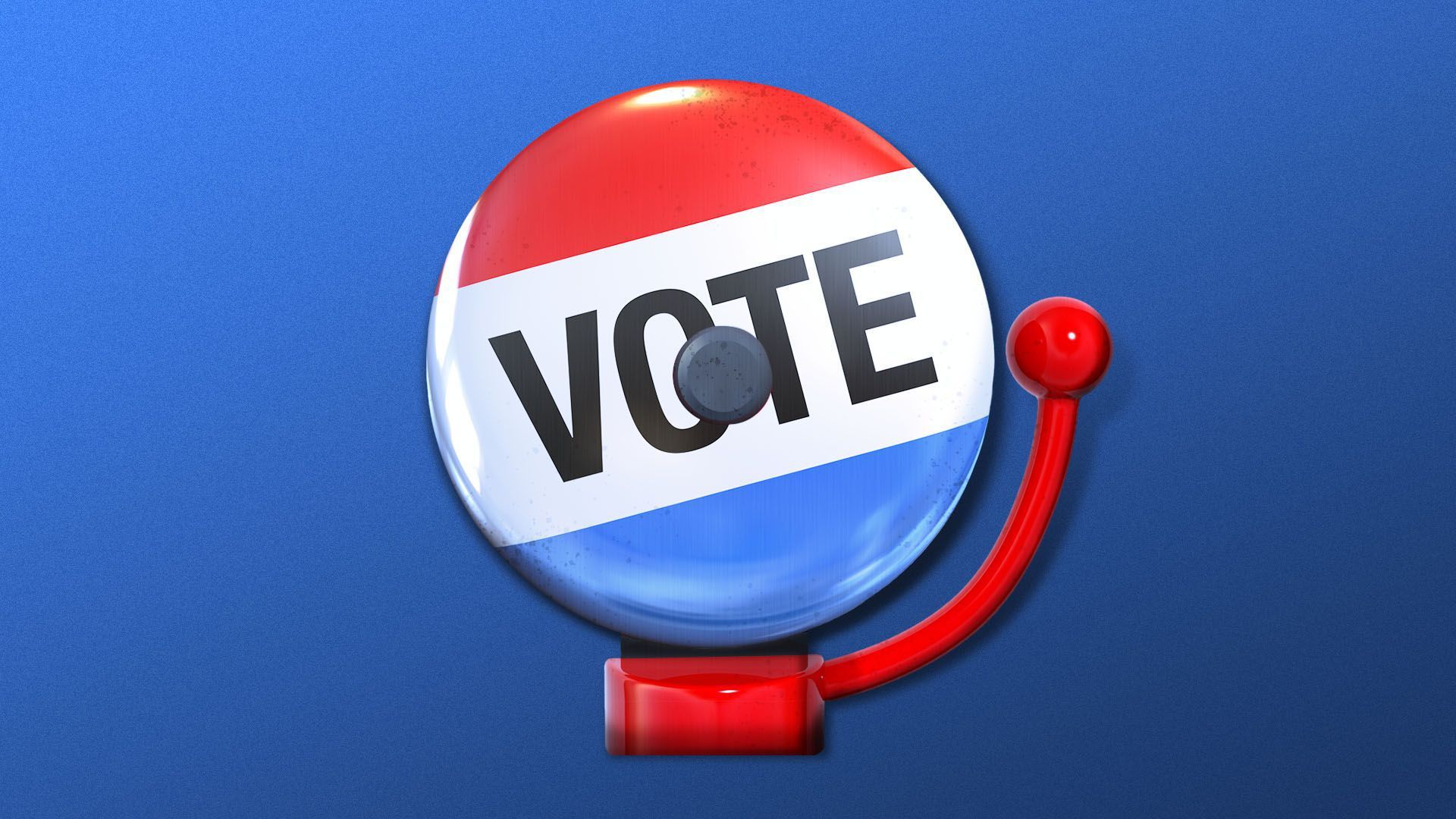 After their first one-on-one debate last week, St. Pete mayoral candidates Ken Welch and Robert Blackmon face off again tonight.
State of play: The election is exactly two weeks away. The city could have its first-ever Black mayor, Welch. Or it could elect a conservative — which hasn't happened in over a decade.
Between the lines: Welch and Blackmon spent the last debate arguing about what they've done in their positions as county commissioner and city councilman respectively.
But we're focused on what they plan to do with the city going forward.
A few highlights from the last debate:
The state of the Rays and the Trop: Welch says the Rays can and should stay in St. Pete, and he's already fostering a good relationship between the team's leaders, city council and county officials to do so. But if things don't work out, he's supportive of moving them to Gasworx in Tampa as an alternative.
Blackmon says if the team moves, he'd focus on building hotels in the Trop's spot to bump up tourism. He'd also focus on office towers for tech and finance jobs and mentioned market-rate and affordable housing.
The environment: Welch promised to fund and implement the sustainability action plan the city has in place that hasn't been activated yet. That would include an energy assessment of city facilities.
Blackmon pushed his support for the science center as the key to St. Pete's future in education and jobs. He'd implement a program for vertical oyster gardens, installing them like rain barrels under docks to filter water and prolong the life of seawalls.
Transportation: Welch mentioned upgrading public transportation a couple of times, specifically the bus system.
Blackmon wants more multi-modal options like a cross-bay ferry, a sky gondola, a looper service and more walking and biking options.
Jobs: Welch wants to upgrade community centers to empowerment and innovation centers, with better technology and later operating hours so young people can be connected with more opportunities.
Blackmon said he'd focus on pushing people towards tech and science jobs.
What's next: Tonight's debate is at 7pm on Bay News 9.
More Tampa Bay stories
No stories could be found
Get a free daily digest of the most important news in your backyard with Axios Tampa Bay.