Meet 2 of the artists keeping Florida weird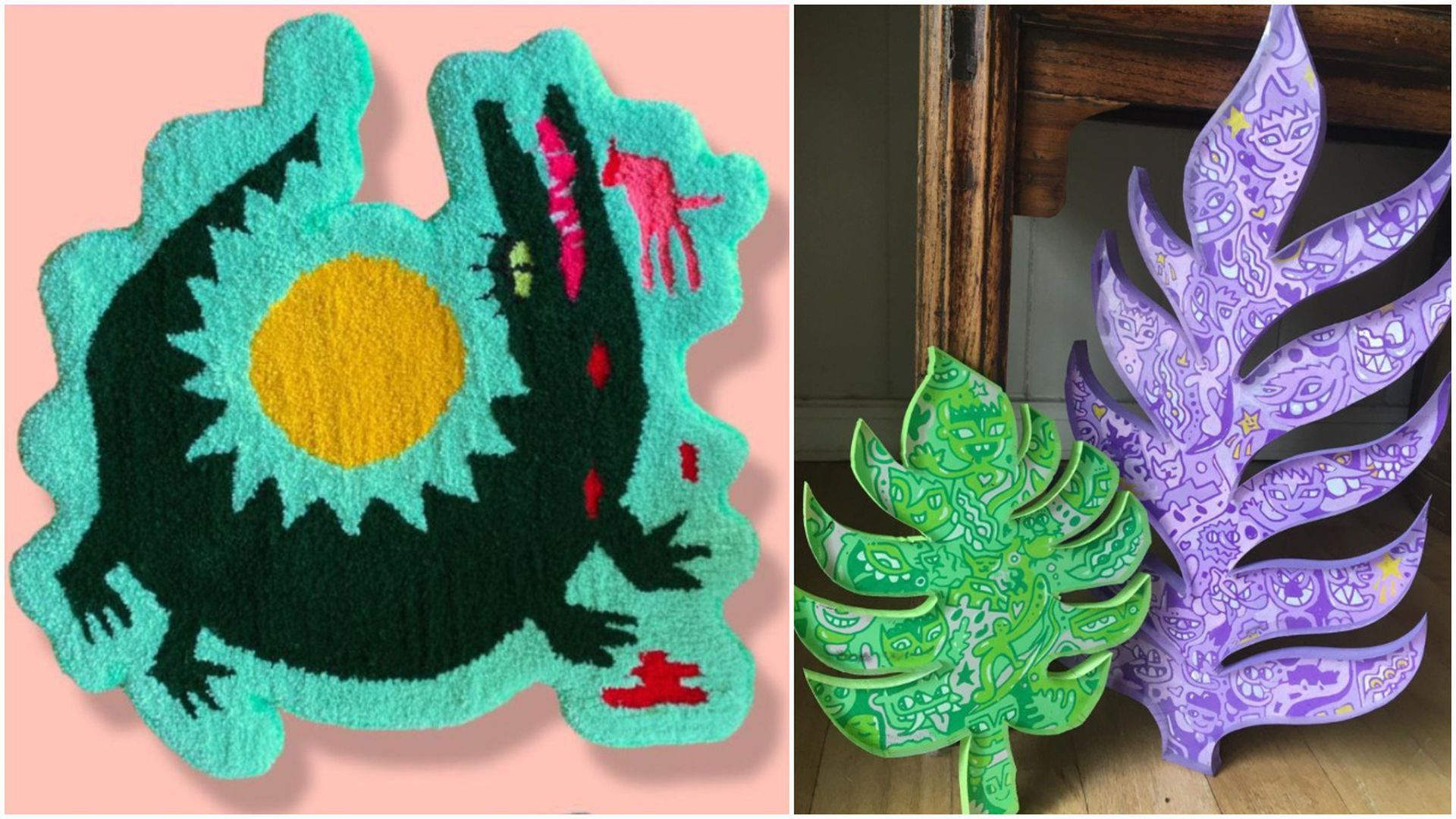 More than 50 artists will be featured in the Weird Florida show at Coastal Creative on Thursday.
Two weird, wonderful ones caught our eye: Camilla Byrd and Cesar Garcia.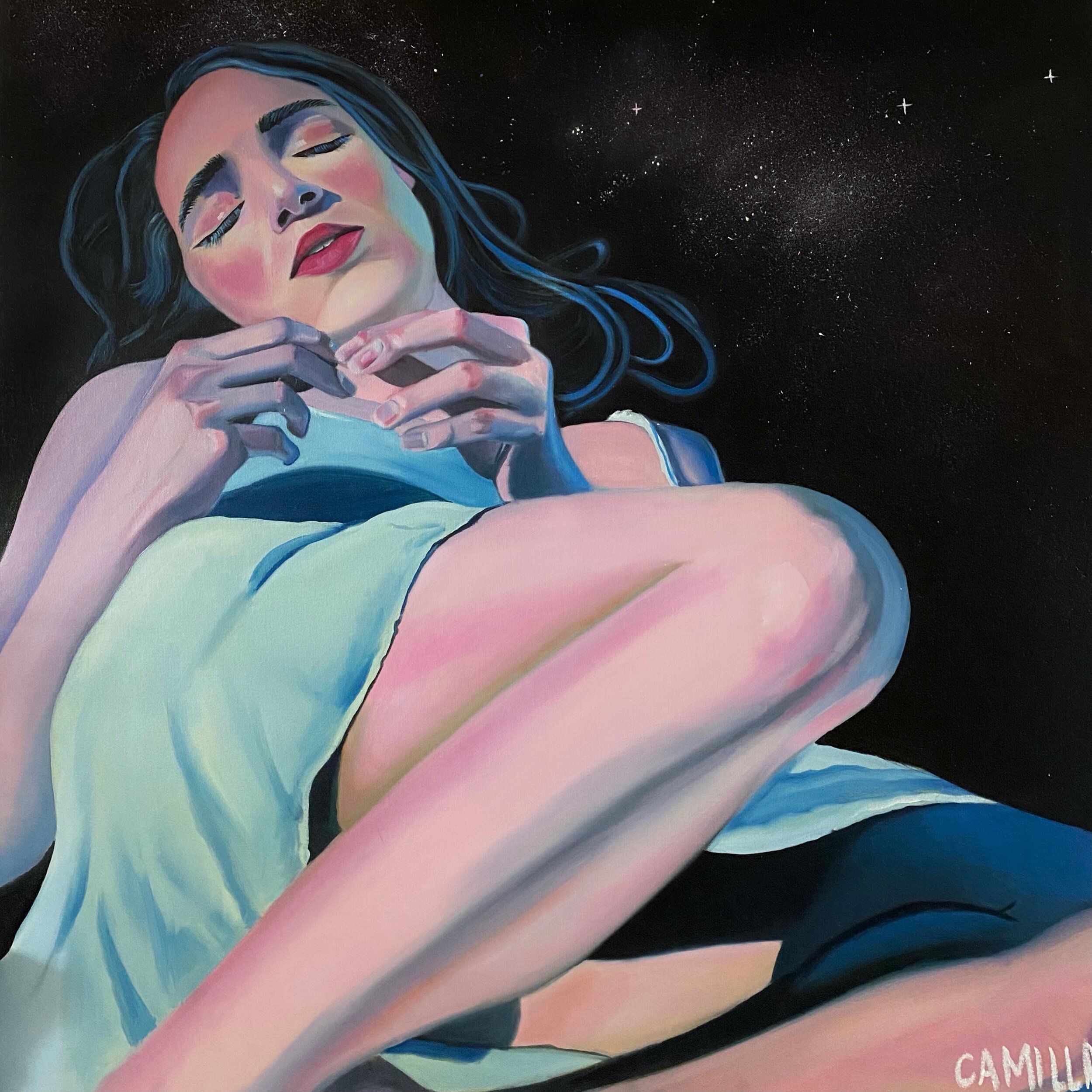 Byrd does tufted felt work and silky, vivid oil paintings. And she's only just begun.
She started oil painting when she lost her job during the pandemic.
"I got obsessed and addicted. It's still my first love and I feel like I'm cheating on oil painting when I do anything else," she told Axios.
Her talent has become an outlet for her trauma: a scoliosis diagnosis, having a sister in prison and losing her childhood best friend.
"I had to mourn the loss of doing a lot of normal stuff I couldn't do. It was emotional."
Her first portrait was of her sister. "That was really hard because I pictured my life with her in it. I started painting because I wanted to make a portrait of her that was honest."
Follow her @mr.camillabyrd and find more of her work at camillabyrd.com.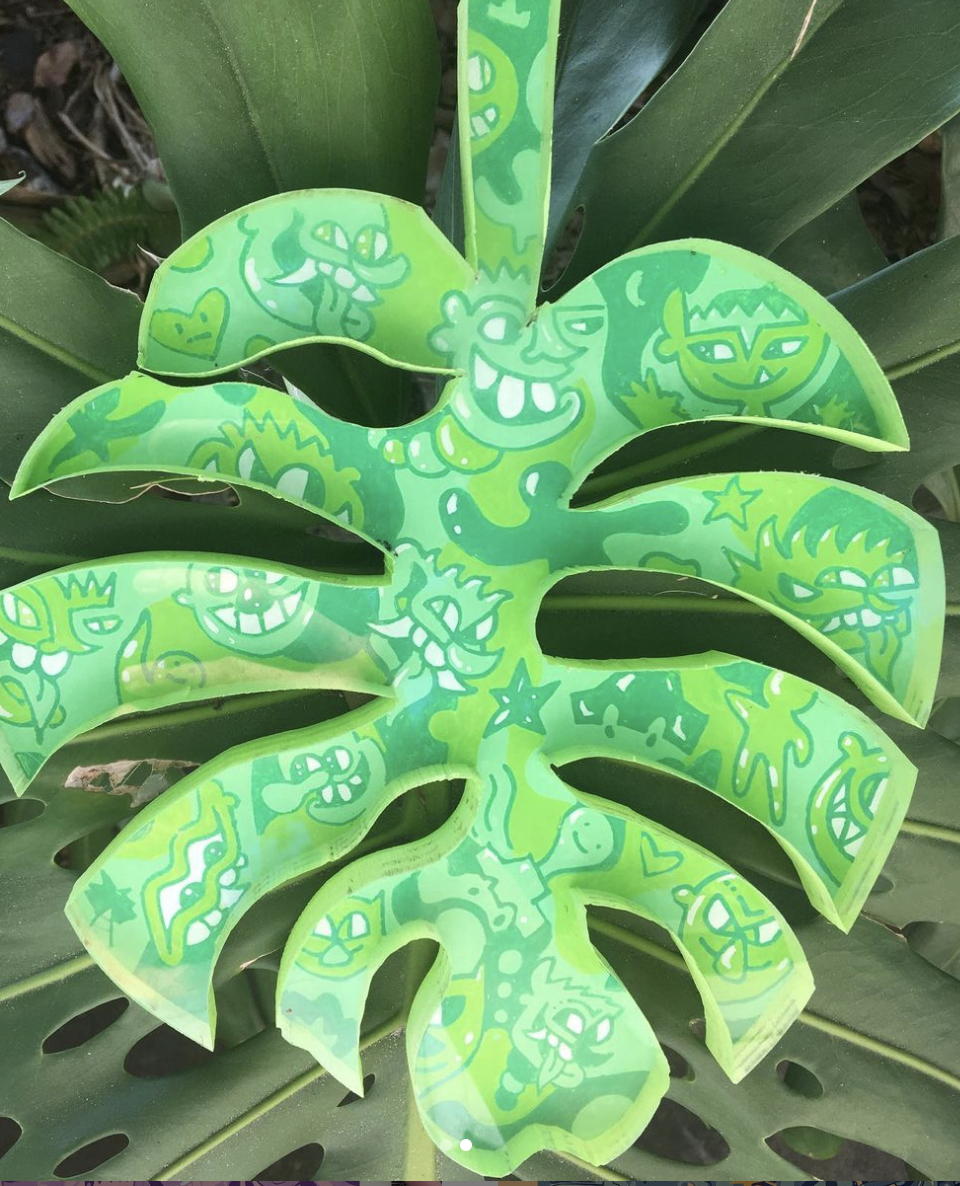 Garcia, aka Bujikimo, creates entire worlds inside of colorful plexiglass leaves.
He works in swimming pool repair and construction by day.
But art is in his blood. His grandfather, born in Ybor, is a sculptor and his father went to Ringling College of Art and Design for painting.
His work: The leaves Garcia makes are more meticulous than you might think. He cuts thick pieces of plexiglass himself, then paints backward on them to have his cartoon figures magnified on the other side.
"I just try to put in as much rhythm and bold lines and color as I can."
Like Byrd, the pandemic jumpstarted his artistic career. "I never sold artwork until COVID started happening. ... There's a lot of bored people at home that want to decorate."
Follow him @bujikimo.
If you go: The Weird Florida show, curated by Stephanie Agudelo, is at Coastal Creative in downtown St. Petersburg tomorrow night from 6-9:30pm. Entry is $5. Find more info here.
More Tampa Bay stories
No stories could be found
Get a free daily digest of the most important news in your backyard with Axios Tampa Bay.