Marjory Stoneman Douglas' picks for a children's library, from a century ago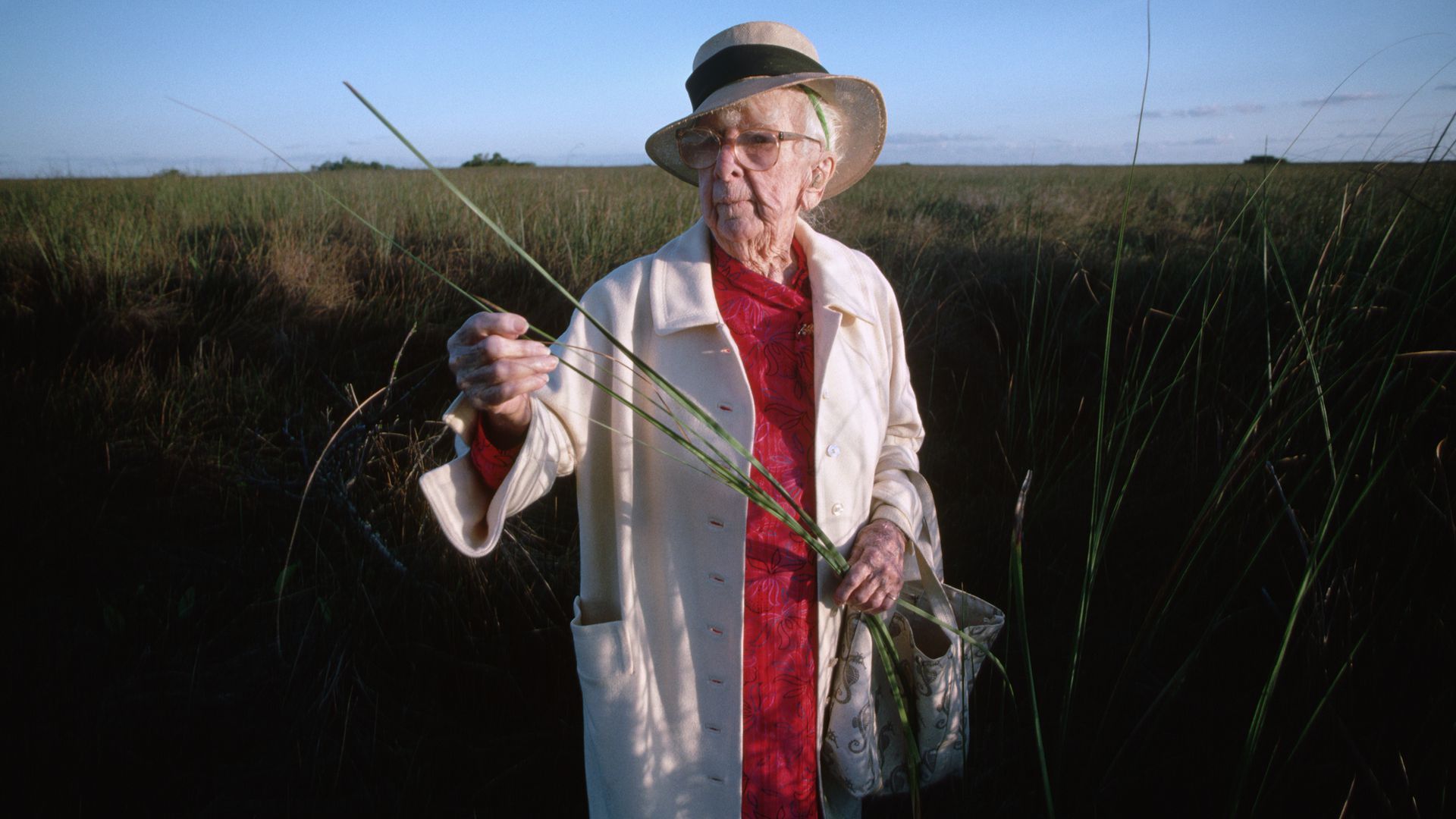 We send the kids back to school next week, and we all want to give them the best.
In that spirit, we dug up this gem for you well-heeled and lit-loving parents and grandparents.
A century ago, someone asked the soon-to-be-legendary writer Marjory Stoneman Douglas for a list of good children's books.
She obliged. And on Aug. 6, 1921, the Tampa Times reprinted her advice on building your own children's library.
In her words:
"Alice in Wonderland, of course, and all the fairy books it can hold (preferably those delectable ones of Andrew Land)."
"There should be excellent prose translations of all the great epics, the Odyssey, the Iliad, the Aeneid, the Song of Roland, the Nibelungenlied, and especially the most glorious of the lot, the Volsunga Saga."
"Bulfinch's Age of Fable."
"After fairies and gods and heroes comes Nature. Best of all are Rudyard Kipling's Just So stories, and the Jungle Books, the last, in our belief, Kipling's greatest literature."
"Henri Fabre's Life of the Spider."
"All Louisa Alcott's works, of course."
"Robert Louis Stevenson's Treasure Island and Kidnapped."
"Whole sets of Scott and Dickens. ... In fact, I would recommend Nicholas Nickleby for most children 12 to 16."
"Fennimore Cooper and Swiss Family Robinson and Robinson Crusoe, as well as more recent classics like Howard Pyle's King Arthur and the Knights of the Round Table."
"Robert Frost has also two very delightful volumes on the same fascinating Arthurian romance."
"And did I forget Kipling's Captains Courageous and Kim?"
"Kingsley's Water-Babies and Anna Sewell's Black Beauty, and somebody's Beautiful Joe, and Miss Mulock's Adventures of a Brownie, and the Little Lame Prince, and of course Frances Hodgson Burnett's (Little) Lord Fauntleroy and Sarah Crewe (A Little Princess)."
More Tampa Bay stories
No stories could be found
Get a free daily digest of the most important news in your backyard with Axios Tampa Bay.