Climate change could turn Seattle into an umbrella city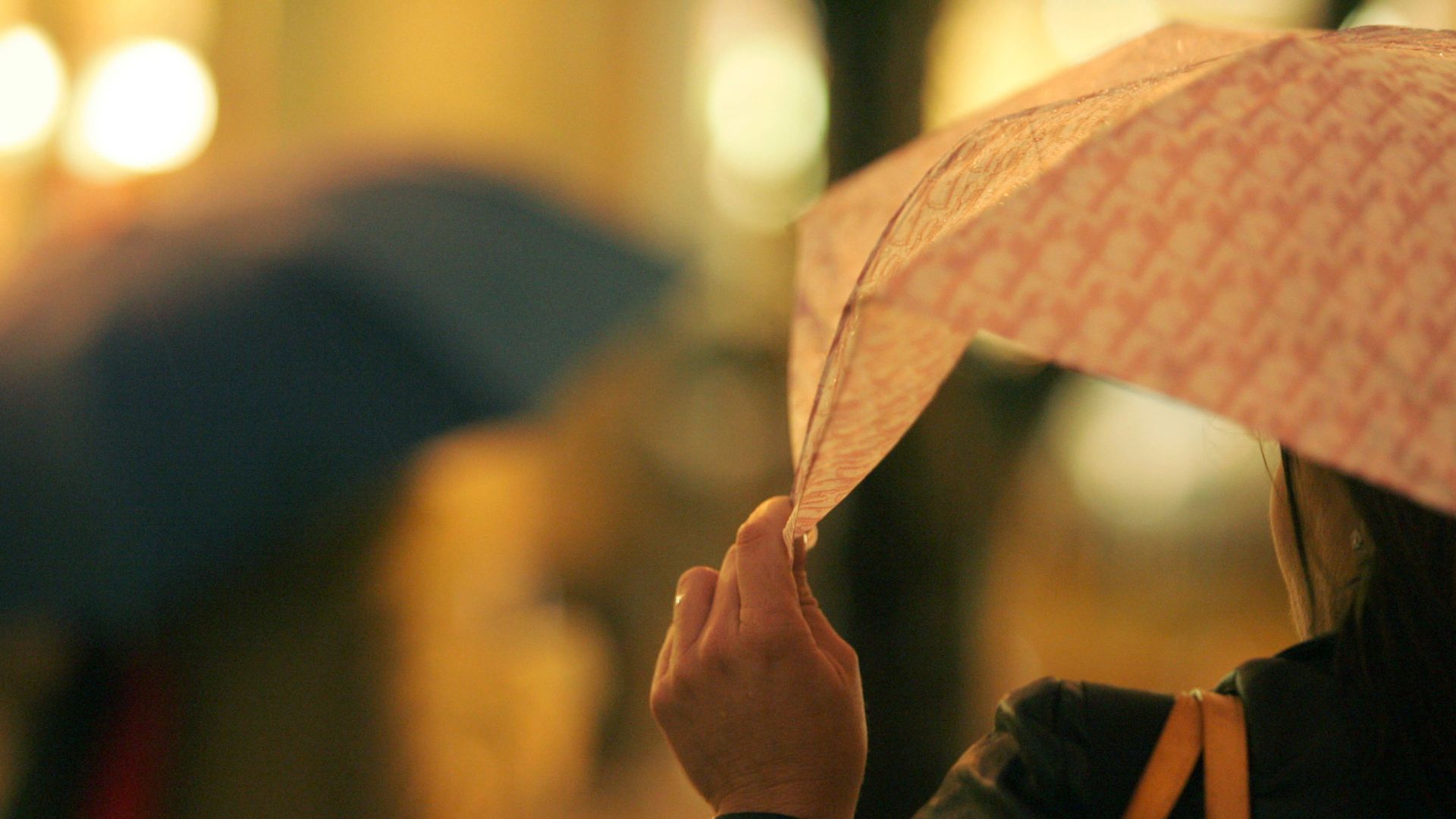 Seattle has long been known for its umbrella-shunning ways, but more extreme weather and heavier rain may put that ethos to the test.
Why it matters: In another sign of how climate change is altering our landscape in large — and small — ways, the unspoken rule that dictated a hooded parka over a bumbershoot may be evolving as the city gets more extreme weather and heavier rain.
By the numbers: While the National Weather Service doesn't keep records on how hard it rains, it does keep records on the quantity of precipitation, the meteorologist in charge of the Seattle forecast station Logan Johnson told Axios. And those numbers speak to why people "may be rethinking the umbrella," he said.
Based on 80 years of weather records taken at Seattle-Tacoma International Airport, Seattle is seeing more days with over 1 inch of rain, he said.
Among days with the highest rainfall total, five of them have occurred since 2000, he said.
The wettest day was on Oct. 20, 2003, when the city got 5.02 inches of rain; the 5th wettest was recorded on Dec. 20, 2022 with 3.25 inches.
Even more significant, said Logan, eight of the ten wettest three-day stretches in Seattle's recorded weather history have occurred since 2000.
The wettest fall on record was recorded in 2021 with 10 inches falling in November alone.
Be smart: Climate model predictions indicate the Pacific Northwest will see increases in average annual and seasonal temperatures, as well as increases in extreme heat and heavy rainfall events.
What they're saying: "We are amateur umbrella-users," said Knute "Mossback" Berger, Crosscut's editor-at-large and host of the "Mossback's Northwest" TV series on KCTS 9.
"It's a double hazard to use an umbrella and look at your phone," he said. "Maybe we need to license people to carry."
More Seattle stories
No stories could be found
Get a free daily digest of the most important news in your backyard with Axios Seattle.