Several whale species in Seattle area rebounded in 2022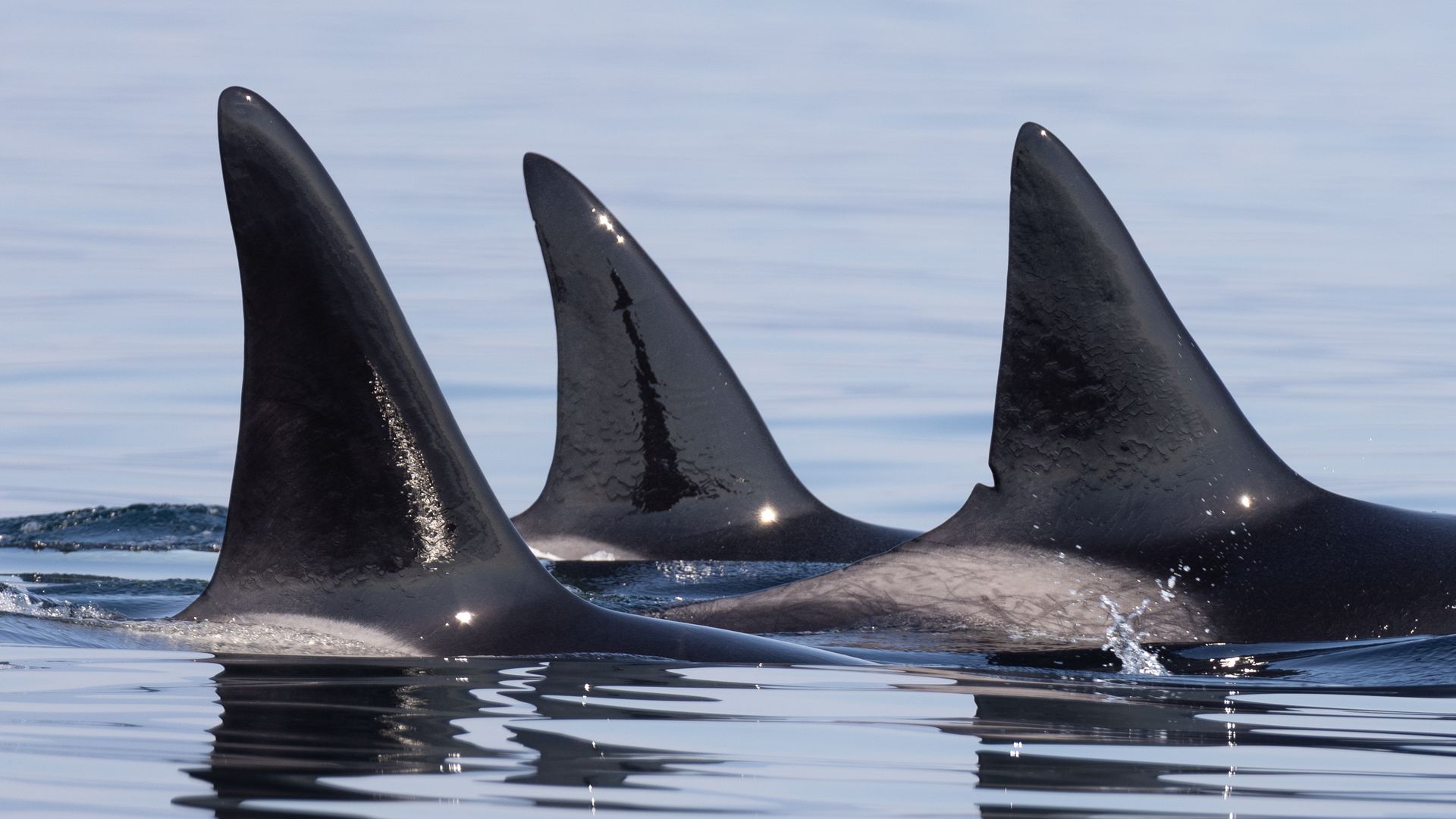 It was a banner year for several whale species in Seattle-area waters with double the sightings of one species of orca from a mere five years earlier, according to the Pacific Whale Watch Association (PWWA).
Driving the news: Last year saw a record-breaking number of sightings of Bigg's killer whales — also known as transients — and humpback whales in the waters of Washington state and British Columbia, according to year-end data compiled by PWWA and local whale researchers.
Why it matters: The increased visibility of these species demonstrates that simple and straightforward regulations can make a difference much quicker than some expected, PWWA executive director Erin Gless told Axios Seattle.
By the numbers: Bigg's killer whales — which have also been called "transient" killer whales because they were once seen so infrequently — were spotted 1,221 unique times, welcomed 10 new calves and were seen on 278 out of 365 days last year.
Sightings of humpback whales were reported on 274 days.
Gray whales and minke whales were spotted on 200 and 158 days of the year, respectively.
But, but, but: Our region's beloved and native Southern Resident orca population remains critically endangered with only 73 members.
Among the threats to this population are: underwater vessel traffic noise, habitat disturbances and environmental contaminants, according to the National Oceanic and Atmospheric Administration Fisheries.
The intrigue: Gless said the remarkable comeback of the other species — which are affected by noise and habitat pollution as well — could indicate that food availability is paramount.
Southern resident killer whales rely solely on salmon for food. And, despite measures in recent years to remove dams and protect the rivers and creek where salmon spawn, the fish numbers remain in decline.
What they're saying: "The reason humpback whales have come back is because we stopped hunting them," said Gless. "The reason the Bigg's are back is because we stopped hunting the seals and sea lions they eat."
Want to help? Gless recommends going to podmatch.org, typing in your address and finding out about volunteer opportunities near you.
Anything from planting trees to restoring streams and cleaning beaches benefit salmon and whales.
More Seattle stories
No stories could be found
Get a free daily digest of the most important news in your backyard with Axios Seattle.