Old News: 🍸 A big step toward booze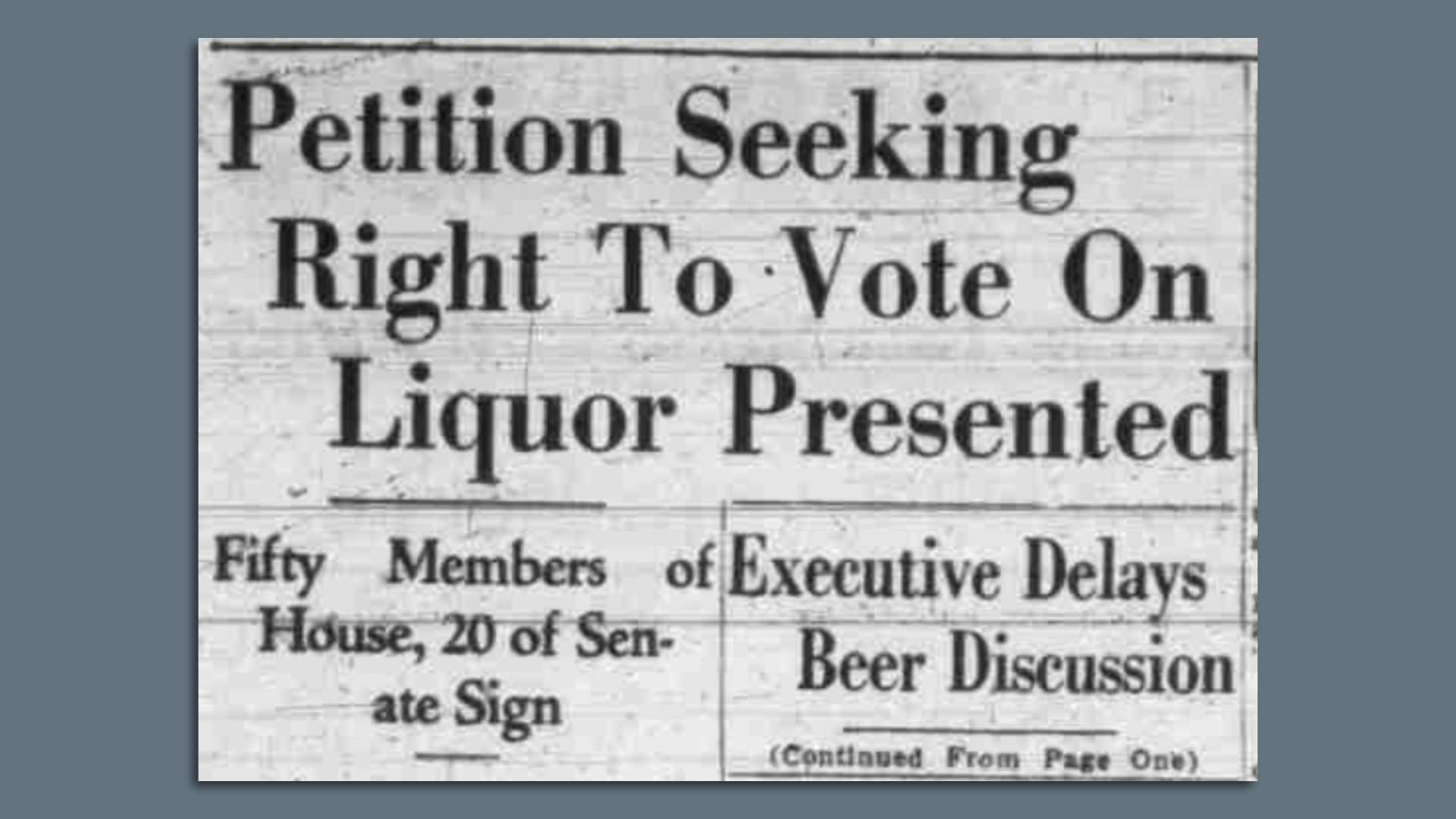 It's time for another look at Utah news of yore, and Monday marks the anniversary of a big development:
Ninety years ago, Utah lawmakers laid the groundwork for the end of prohibition.
What drove the news: Lawmakers on July 10, 1933, successfully petitioned then-Gov. Henry Blood to include "the prohibition question" in a special legislative session, the Deseret News reported.
That led to a November election in which Utahns voted about 100,000 to 60,000 to repeal both the 18th Amendment and the state's constitutional ban on liquor — despite the objections of the Church of Jesus Christ of Latter-day Saints.
Why it mattered: That referendum set up the state's final delegate vote on Dec. 5, 1933, when Utah became the 36th state to approve the 21st amendment — the vote that ended prohibition.
Utah's vote launched a nationwide party and, in the London Evening News, the funniest headline ever written: "PROHIBITION IS DEAD — THE MORMONS KILLED IT — WHOOPEE — HAPPY DAYS ARE HERE AGAIN."
🥂Cheers to the 70 Utah state legislators who got the ball rolling!
ICYMI: Old News: Shade from Ogden?
More Salt Lake City stories
No stories could be found
Get a free daily digest of the most important news in your backyard with Axios Salt Lake City.