Capitol roundup: Hobbs vetoes "critical race theory" ban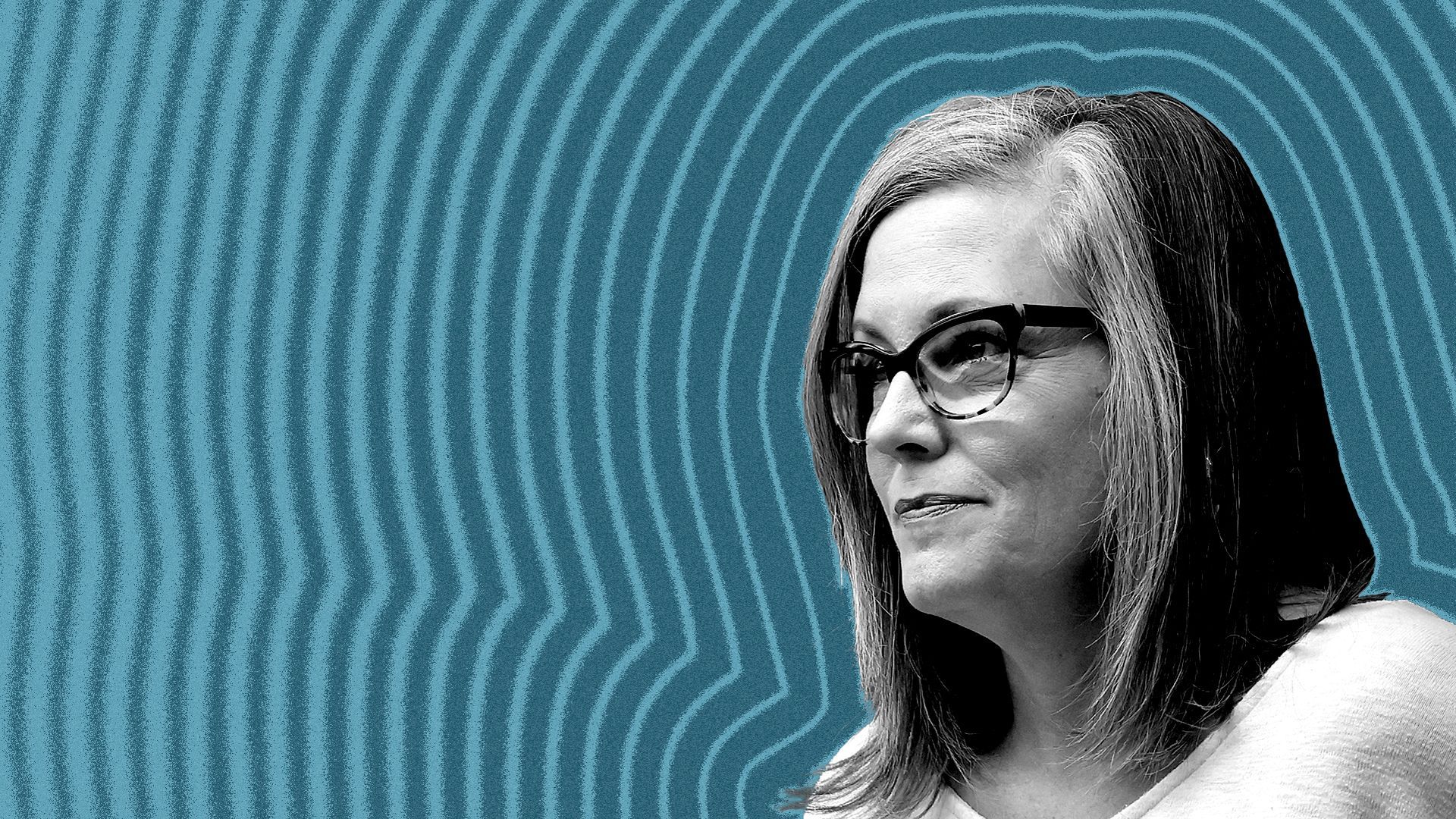 Legislative committees were in full swing after a quiet last week, and the House and Senate returned to hearing each other's bills. Meanwhile, Gov. Katie Hobbs' veto stamp is back in action.
Driving the news: Hobbs vetoed Senate Bill 1305, a proposed ban on teaching "critical race theory" in K-12 classrooms.
"It is time to stop utilizing students and teachers in culture wars based on fearmongering and unfounded accusations," Hobbs wrote in her veto letter, saying the bill would "only serve to divide and antagonize."
The veto was Hobbs' 16th of the legislative session, with the first 13 coming when she rejected the "continuation budget." By comparison, she has signed two bills.
Reality check: Critical race theory is a graduate college-level framework rarely taught in K-12 schools, but the term has become shorthand for other types of race-related curriculum and a political lightning rod.
The other side: Sen. J.D. Mesnard, a Chandler Republican who sponsored the bill, called the veto "a slap in the face to parents who have been coming forward, expressing some real concerns about what their kids are coming home with as far as assignments or hearing what they're being taught in schools," he told Axios Phoenix.
Meanwhile, GOP lawmakers advanced a number of partisan bills likely to meet resistance if they get to the Ninth Floor.
The House Judiciary Committee approved three firearms-related measures, including one that would bar schools from prohibiting parents with concealed carry permits from bringing guns on campus.
The Senate approved legislation that would make drug dealers whose fentanyl causes fatal overdoses eligible for the death penalty, with most Democrats voting against it.
Yes, but: The Legislature can refer measures to the ballot without the governor's signature, and GOP lawmakers are going that route with a proposal that would strip cities of the ability to have home rule through charters, which allows municipalities to decide their own rules on certain local matters.
Sen. Justine Wadsack, R-Tucson, who sponsored Senate Concurrent Resolution 1023, said she'll amend it in the House so it only applies to cities of more than 500,000 people — Phoenix, Tucson and Mesa.
Wadsack has cited Tucson's unusual election system, which Republicans have long argued is biased against them, as a particular concern.
What didn't happen: The Senate voted down Sen. Jake Hoffman's bill to split up Maricopa County into four new counties, with Republicans Ken Bennett, Frank Carroll, Steve Kaiser and John Kavanagh joining their Democratic colleagues in opposition.
"I will not vote for something that's going to increase government fourfold," Kaiser said.
A similar House proposal, which would have referred the matter directly to the voters — thereby sidestepping Hobbs — died last month without a committee hearing.
What we're watching: Hobbs told reporters Thursday that she and her staff have been quietly meeting with legislative staff and some GOP lawmakers on the budget.
The governor has yet to meet with Senate President Warren Petersen or House Speaker Ben Toma.
Petersen and Toma have reached out to the governor's office to schedule talks with Hobbs. No dates have been set, but the governor said he hopes to meet next week.
🏛 This is a recurring feature giving you a roundup of the week's action at the Capitol.
More Phoenix stories
No stories could be found
Get a free daily digest of the most important news in your backyard with Axios Phoenix.