How an Arizona "spy balloon" company is tied to Sen. Kelly and China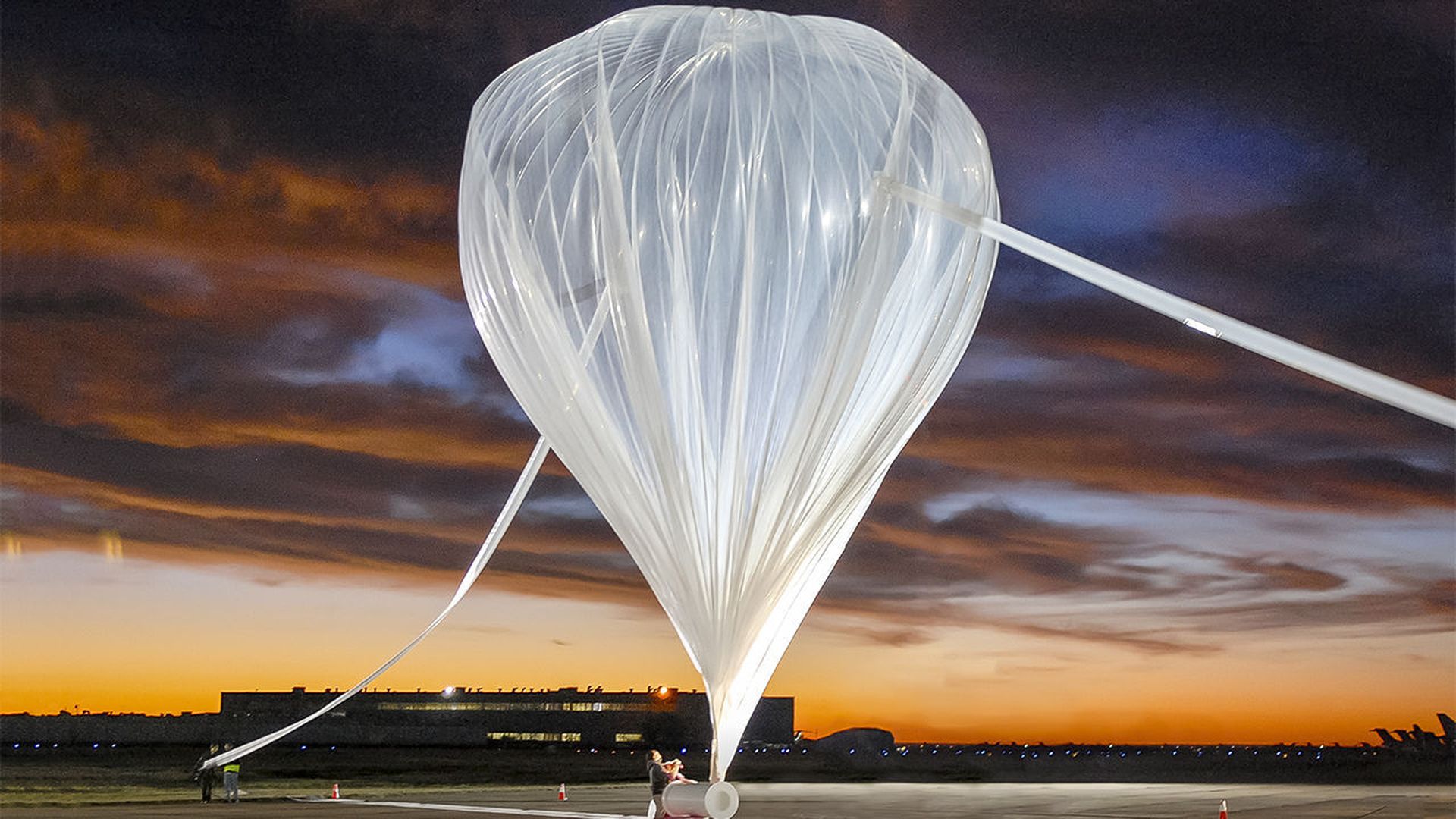 An Arizona company that manufactures and operates high-altitude surveillance balloons, and contracts with the federal government, faces renewed attention in the aftermath of the destruction of a spy balloon sent by the Chinese government that entered U.S. airspace earlier this month.
As recently as seven years ago, the company secured funds from Chinese investors.
Context: Tucson-based World View, cofounded by now-U.S. Sen. Mark Kelly in 2012, received venture capital from Tencent — among the largest tech companies in China — both in 2013 and 2016.
Tencent, like most Chinese tech giants, has close ties to the Chinese Communist Party.
Yes, but: World View president and CEO Ryan Hartman told The Arizona Republic in 2020 that Tencent had "zero access, zero input and zero control" over the company.
Of note: When Tencent made its investments, World View was mostly focused on space tourism. Tencent says it stopped investing after the Arizona company pivoted to a defense-oriented business.
Today, World View contracts with the U.S. government and private companies to provide aerial surveillance via balloon.
About 65% of the company's work last year was "defense related," Hartman told Breaking Defense.
The Pentagon's Defense Counterintelligence Security Agency examined World View in 2019 and cleared the company to handle military work, The Republic reported.
State of play: A high-altitude balloon sent by the Chinese government was downed by an American fighter aircraft off the coast of South Carolina in early February. The U.S. government believes it was being used for surveillance purposes.
Why it matters: That event escalated tensions between the U.S. and China and raised concerns over Chinese government surveillance and influence in American businesses.
Claire Chu, senior China analyst at defense intelligence company Janes, tells Axios Phoenix the balloon provides an opportunity to more carefully examine Chinese holdings in critical U.S. industries, including Tencent's investment in World View.
"It's just not a good look to have one of the largest Chinese investors, a Chinese company that's involved in a lot of critical technologies back home, involved in potential U.S. surveillance capabilities here," she says.
What they're saying: National security and global economic experts told us Tencent's investment in World View was "odd" but not necessarily cause for concern.
American Enterprise Institute researcher Derek Scissors tells us many Chinese companies invested in seemingly random U.S. entertainment and tourism businesses around 2016 in an attempt to move money out of China.
"We have a very small stake in the company, with no board seat or investment rights," Tencent said in a statement to Axios. "We invested when the business model focused on space tourism. Once the business shifted, we stopped investing and no longer have any active communications with the company."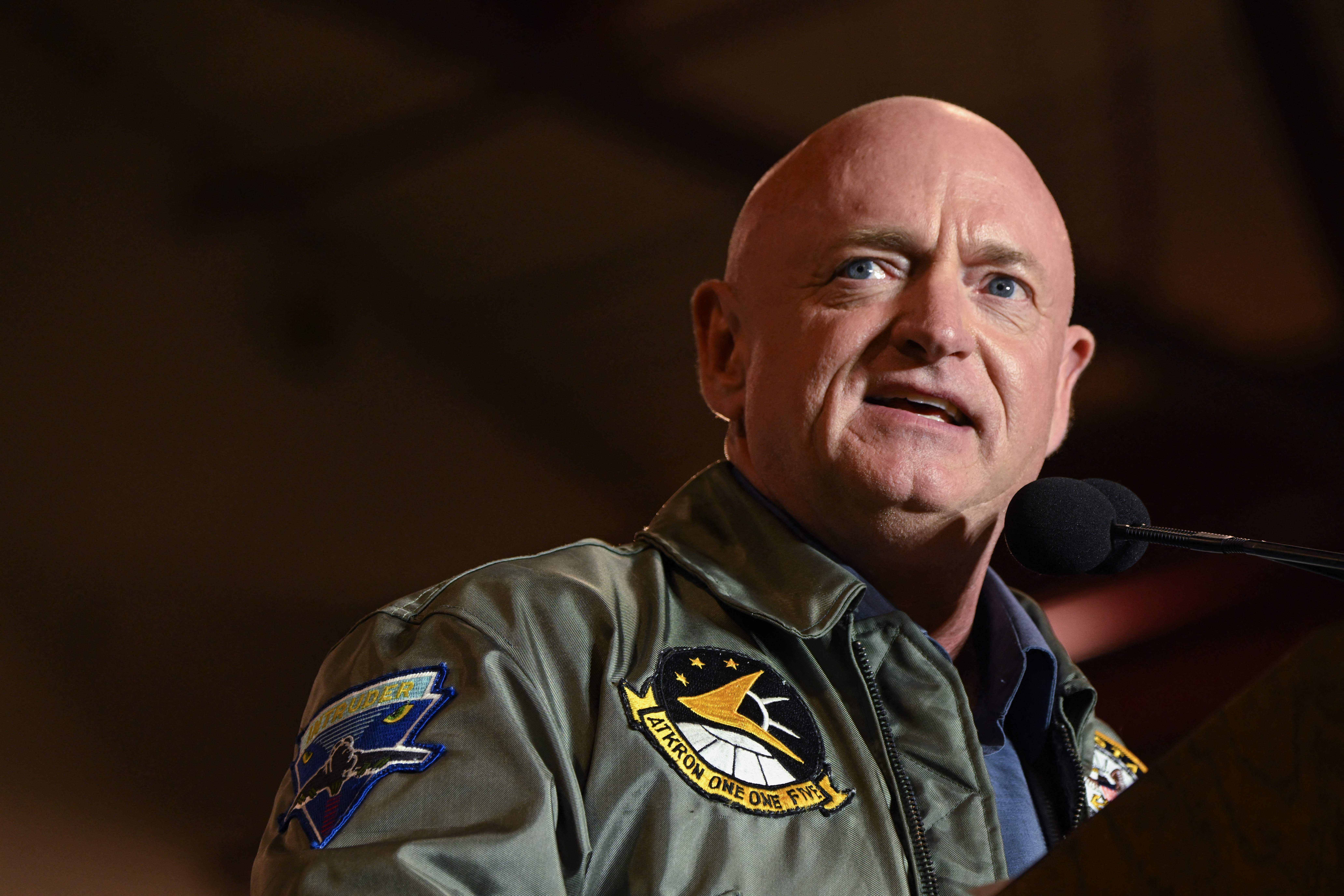 Zoom out: Kelly stopped working with World View in 2019, ahead of his first Senate run.
In 2021, he placed his World View stock, worth at least $100,000, in a blind trust, according to federal financial disclosure documents.
"As a combat veteran, he's proud of the critical role that Arizona plays in developing technologies in partnership with our military to keep our country safe," Jacob Peters, a spokesperson for Kelly, told us of the senator's involvement.
Flashback: In 2014, former World View CEO Jane Poynter told Chinese news outlet Pengpai that Kelly met with Tencent USA head David Wallerstein and "introduced space tourism technology to him," Poynter said. "David was very interested and willing to invest at this stage" after speaking with Kelly, according to the article translated from Chinese.
In 2020, Kelly told The Arizona Republic, "I had a very brief conversation with one individual [from Tencent] that lasted about 30 seconds, maybe a minute."
The big picture: Chinese investment in the U.S. exploded in 2016, after the Chinese government allowed its businesses to seek more outside investments, Mark Witzke of Rhodium Group tells Axios.
Investment dropped again in 2018 after China reversed its policies, the U.S. increased regulation of international investment and the geopolitical relationship between the two countries grew strained.
By the numbers: Chinese companies invested more than $85 billion in American businesses between 2016 and 2017, more than the previous 15 years combined, per Rhodium Group data. Fast-forward and investments dropped as low as $5.8 billion in 2021.
Reality check: These numbers are low, including only transactions in which a Chinese company took at least a 10% stake in a U.S. company. Many smaller investments are kept private.
For instance, Tencent's World View investments are not included in these numbers and became known only because the companies willingly disclosed the partnership.
Zoom in: Tencent began investing in U.S. companies before 2016, acquiring California-based esports company Riot Games in 2011, and has continued to invest even after regulatory crackdowns.
But, but, but: Scrutiny of Tencent's prolific investing, especially as it pertains to national security infrastructure, is not without merit, Chu said.
What to watch: Last month, World View entered into a reverse merger agreement that'll allow it to go public with an estimated enterprise value of $350 million.
As such, it will be required to reveal more information about its investors, but won't necessarily have to share details about past deals, like the one with Tencent, Scissors noted.
More Phoenix stories
No stories could be found
Get a free daily digest of the most important news in your backyard with Axios Phoenix.