Axios NWA does: Fried-egg myth cracked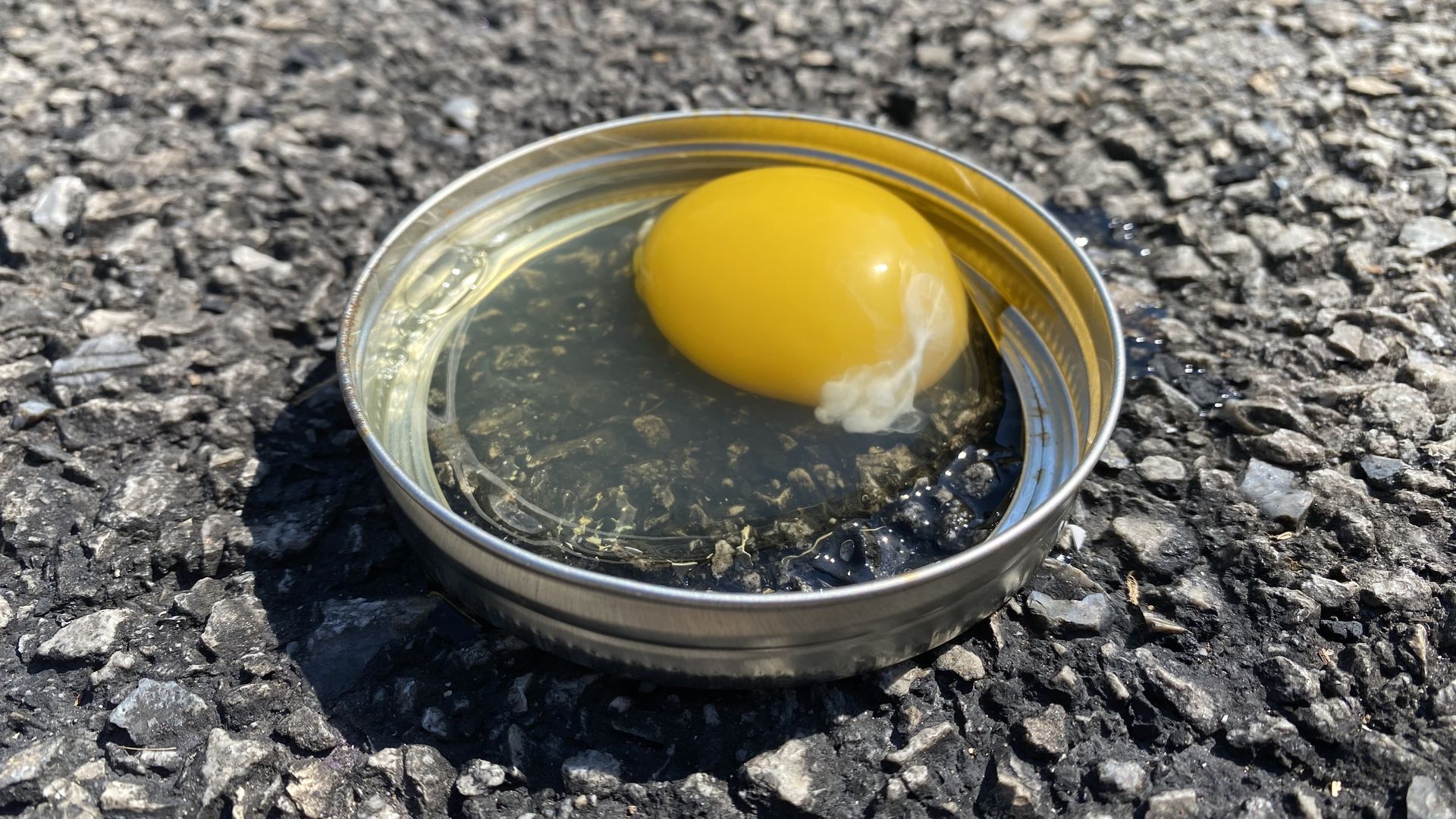 Worth here with an installment of our experiential reporting.
As a boy I was struck by the phrase, "It's hot enough to fry an egg on the sidewalk."
What a visual it conjured.
But I never actually tried.
My scientific self struggled with my inner child as I set out to check this myth.
"Crack it!" one said.
"Take notes," said the other.
The set up: At 3:30pm, I went to a parking lot paved in asphalt to ensure the hottest surface. It was 98 degrees with a heat index of 110 degrees.
My surface thermometer registered the spot at 151 degrees.
I used a Mason jar ring to contain the mess and, optimistically, took a spatula.
The egg had 7 minutes in direct sunlight, on a surface too hot to sit on.
The verdict: Nada. There's egg on my face, so to speak.
The frying pan I use typically gets to about 350 degrees so my test didn't stand a chance.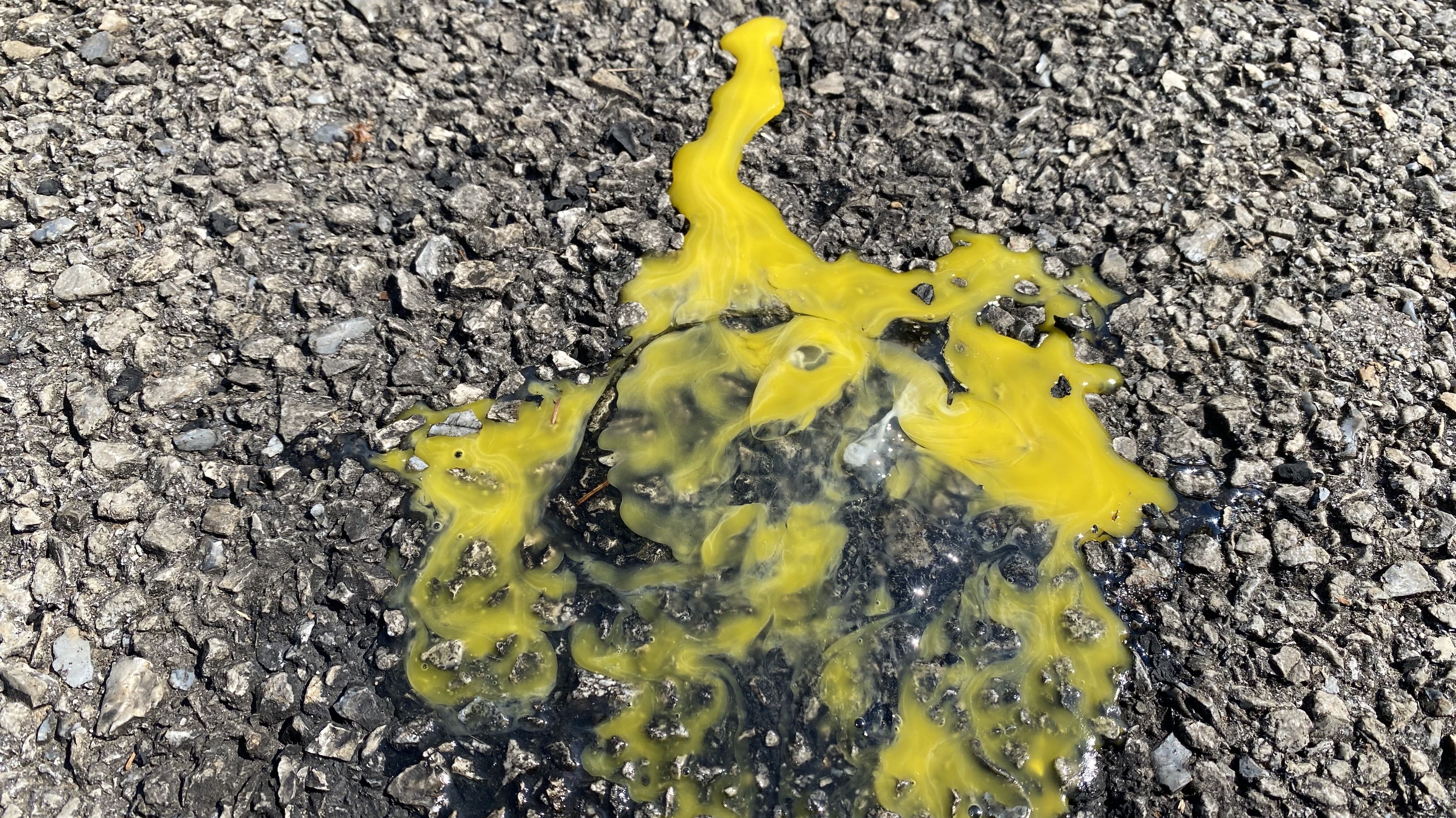 Yes, but: My boyhood self still believes it's possible. I can't help thinking that maybe I picked a day and time that wasn't hellish enough.
Maybe someplace out West …
The bottom line: Just because it won't fry an egg, the sidewalk is not safe for dogs' paws, writes Axios Atlanta's Kristal Dixon.
The full extent of Fido's injuries could appear after returning home — or even a day after a walk, one vet told Kristal.
More NW Arkansas stories
No stories could be found
Get a free daily digest of the most important news in your backyard with Axios NW Arkansas.