Sanders signs over 40 bills; legislators tackle books, boycotts and more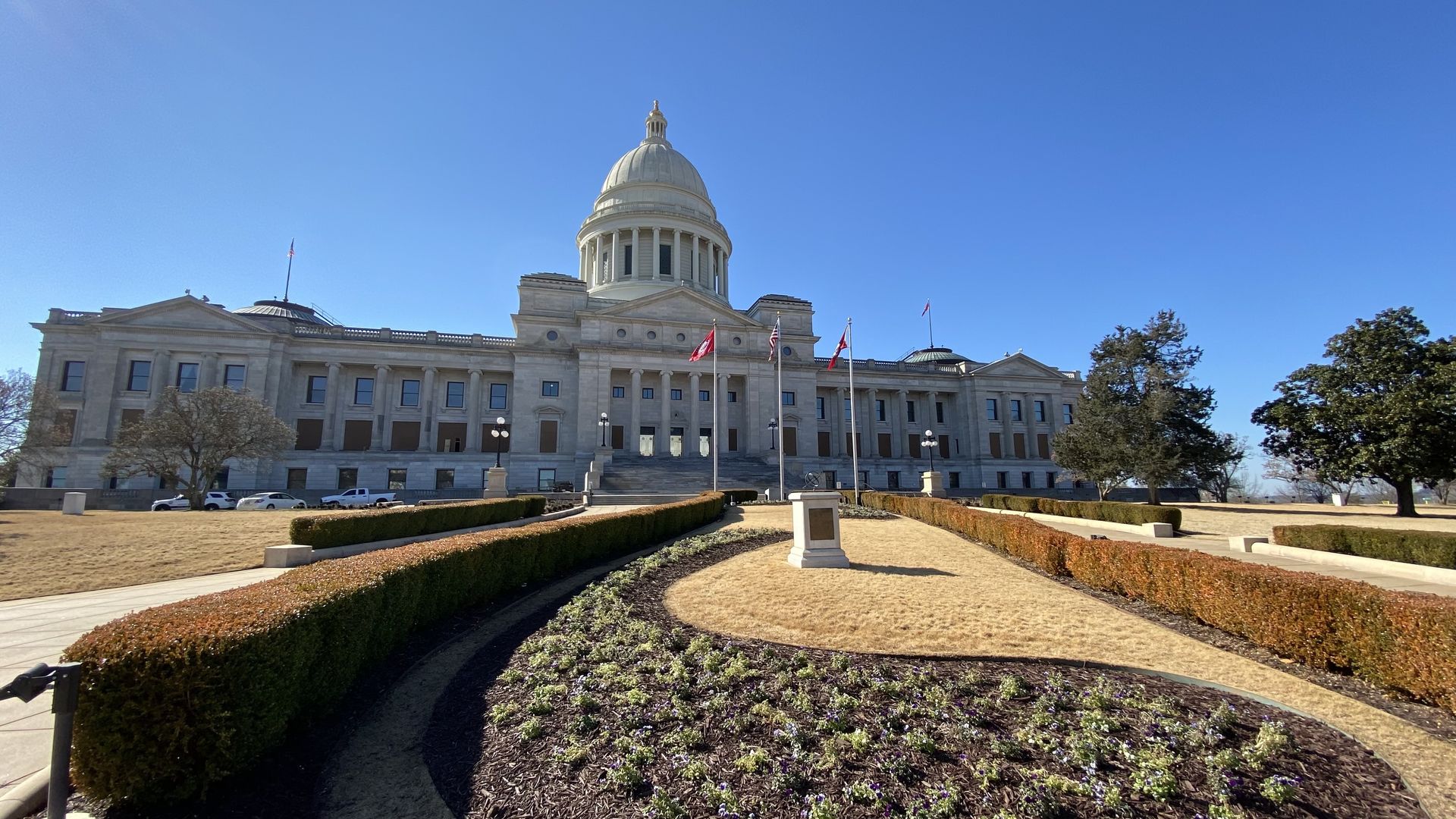 Gov. Sarah Huckabee Sanders' education reform package, LEARNS, was the star of the week, but at least 46 other bills were signed into law, the administration said Wednesday.
What happened: Sanders signed HB1410, removing a requirement for 14- and 15-year-olds to obtain a work permit from the Arkansas Department of Labor and Licensing to be employed. The permits required a parent's signature.
She also signed HB1419 that requires petition signatures from 50 counties to qualify a measure for the ballot. The previous requirement was 15 counties.
Zoom out: Here's the status of a few other bills the Legislature has considered:
SB199, which would allow a person injured in a gender transition procedure to sue the medical provider in a civil suit, passed the House and will be sent to the governor's desk.
SB62 would prohibit state or local governments from contracting with companies that boycott energy, fossil fuel, firearms and ammunition industries. The bill passed the Senate and was sent to the House.
The Senate passed SB71, which would effectively end affirmative action in state and local government. It now goes to the House.
The House Judiciary Committee passed an amended SB81 to make it a crime for libraries to lend "harmful" or "obscene" materials to minors. The modified version requires libraries to move books that are challenged by the community for being obscene to areas that aren't accessible to minors instead of removing them entirely. The bill will now be considered by the full House.
The Senate Education Committee approved HB1156, which would make students use school restrooms corresponding with the sex listed on their birth certificate rather than their gender identity. It was amended to provide for "single-occupancy sleeping quarters" on overnight school trips.
SB307, which calls for the creation of a "monument commemorating unborn children aborted during the era of Roe v. Wade" on the state Capitol grounds, passed a House committee and moved to the full House.
The House voted down HB1301 that would have allowed exceptions to the state's abortion ban for lethal fetal abnormalities. The bill returns to the House Committee on Public Welfare.
Bills filed this week: HB1576 would ban employers and public schools from discriminating based on a person's "natural, protective or cultural hairstyle," such as dreadlocks or cornrow braids.
What's next: The Legislature will reconvene Monday and recess for spring break March 16-29.
More NW Arkansas stories
No stories could be found
Get a free daily digest of the most important news in your backyard with Axios NW Arkansas.