Northwest Arkansas organizers share trade secrets to address the mess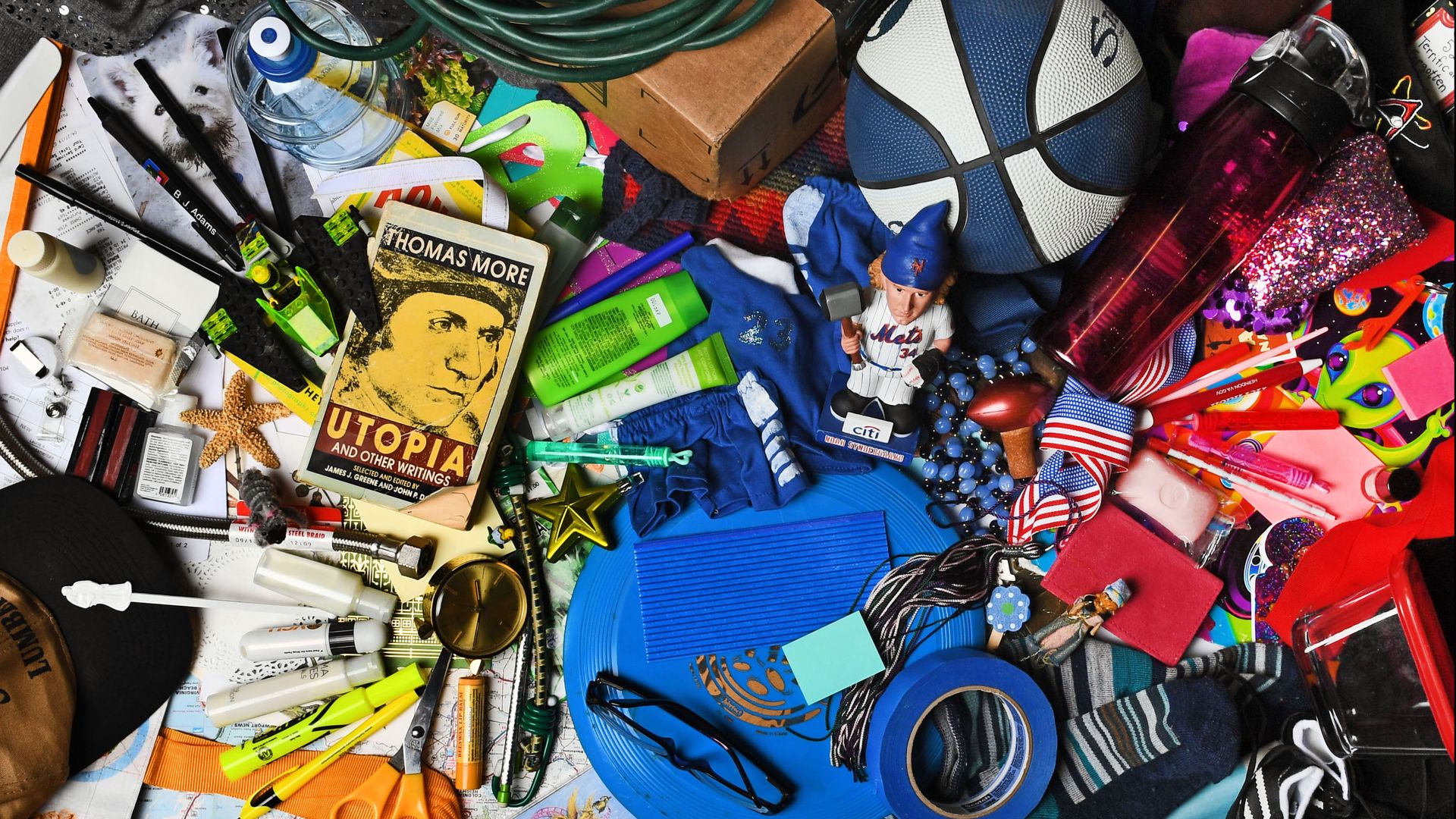 Clean your space and your mind will follow.
State of play: Mental health ranked high, along with physical and fiscal reboots, for top 2023 resolutions, Forbes reports. One way to free up headspace — others include exercise, mindfulness, social activity and sufficient sleep — is to declutter.
Why it matters: It's never been easier to acquire stuff. And when your possessions pile up, the result is often more stress than happiness, two NWA organizers tell Axios.
What they're saying: "We're much more impacted by our environments than we realize," said Amber Taggard, owner of The Organizer Chicks.
Armed with a master's degree in clinical mental health, Taggard points out that cortisol levels — a hormone that drives the body's stress reactions — spike when we see disorder.
The big picture: Stats on how much clutter each household in the U.S. has are a bit squishy, but consider these often-cited numbers:
The intrigue: These examples aren't outrageous and don't approach hoarding disorder, officially recognized by the Diagnostic and Statistical Manual of Mental Disorders.
Be smart: If you're looking to declutter, Taggard and Hillary Jeter, owner of Clutter Away NWA, offer a few simple steps to get started:
Start small. The brain is wired to respond to small victories, Jeter said.
Sort items from one cabinet or drawer and put them into categories. Edit and purge each category by evaluating if you love, need or use the items.
If an item can't be categorized, toss it.
Put what's left in a container, ideally with a label, so each article has a home.
Once objects are right-sized to your space, maintaining a one-in, one-out policy is key to long-term success.
The bottom line: Consider that every object takes up brain power and can come with negative feelings.
Ridding yourself of excess helps alleviate those feelings and can lead to better mental health.
If it all becomes overwhelming, consider asking a friend for help or a professional who's not emotionally invested in your stuff.
Services in NWA begin at about $55 per hour.
Go deeper:
More NW Arkansas stories
No stories could be found
Get a free daily digest of the most important news in your backyard with Axios NW Arkansas.