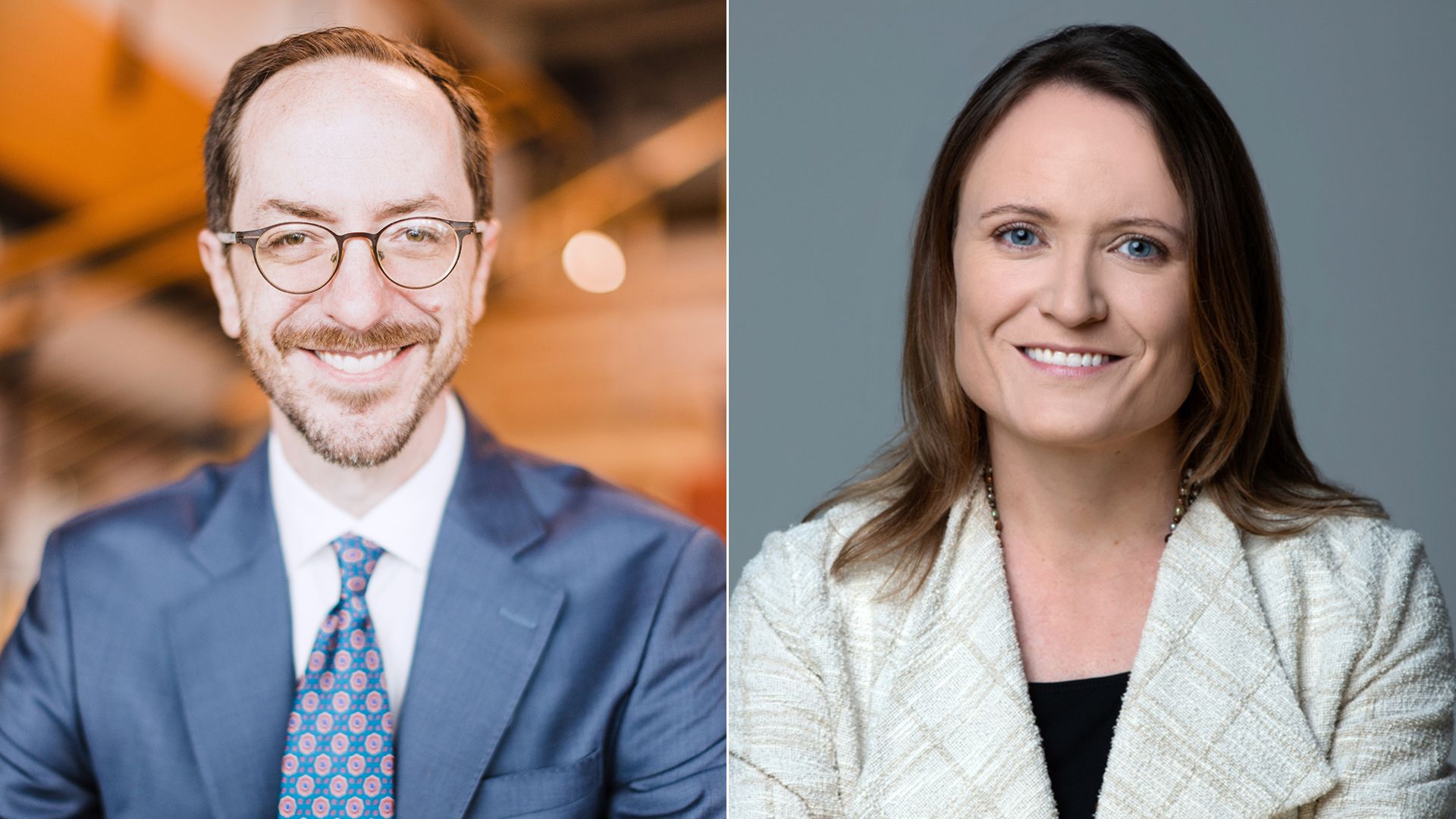 One day before early voting begins in the Nashville mayoral runoff, the discussion among political insiders is not so much who will win the race, but who Freddie O'Connell will hire for the top roles in his administration.
State of play: Alice Rolli fought her way into the runoff by deftly running a campaign aimed at winning over conservative voters.
Despite being dismissed by political leaders, Rolli defeated candidates with way more fundraising and long track records of winning elections.
She deserves props for her shrewd political strategy and her excellent performances at mayoral forums. Her platform focusing on low taxes, improving literacy rates and fighting crime clearly has some traction among a section of voters.
Yes, but: In order to pivot from her second-place finish in the general election to winning the runoff, Rolli has a mountain to climb.
No Republican has won the Nashville mayor's race since the Metro government was formed 60 years ago.
A pre-election poll by Baker Group Strategies showed O'Connell with a massive 26-point lead over Rolli in a hypothetical head-to-head.
Reality check: Rolli didn't need to merely gain ground on O'Connell; she needed a seismic shift in the race.
Based on my conversations with insiders, elected officials and strategists — several of whom didn't want O'Connell to win this thing — there hasn't been one.
There haven't been any television ads, independent expenditures by outside groups or major moments in the early debates to suggest Rolli is closing the gap.
Between the lines: The most notable campaign development since the general election was the news that one of Rolli's campaign advisers discussed recruiting Proud Boys members to a presidential election protest in Nevada in 2020. She parted ways with that aide's firm and said hate has no place in Nashville.
On the other hand, O'Connell has collected endorsements from former mayoral rivals, politicians, teachers and progressive activist groups. In his first ad of the runoff, O'Connell vowed to fully fund police, signaling a push to broaden his coalition.
Flashback: Nashville has been here before. In 2015, David Fox wooed conservatives, bested his Democratic opponents and earned a spot in the runoff against favored Megan Barry.
But there are distinct differences between the races.
Fox was boosted by $500,000 in outside spending by a political group bankrolled by his brother. Rolli benefited from a modest independent group backing her in the general election, but nothing approaching Fox eight years ago.
Fox trailed Barry by only 799 votes, compared to a 7,000-vote differential between Rolli and O'Connell. Fox lost to Barry by 10 points.
The bottom line: Election Day is three weeks away, which can be a long time in politics. But at this point, it seems clear it is O'Connell's race to win.
More Nashville stories
No stories could be found
Get a free daily digest of the most important news in your backyard with Axios Nashville.