Rare ethics complaint filed against Planning commissioner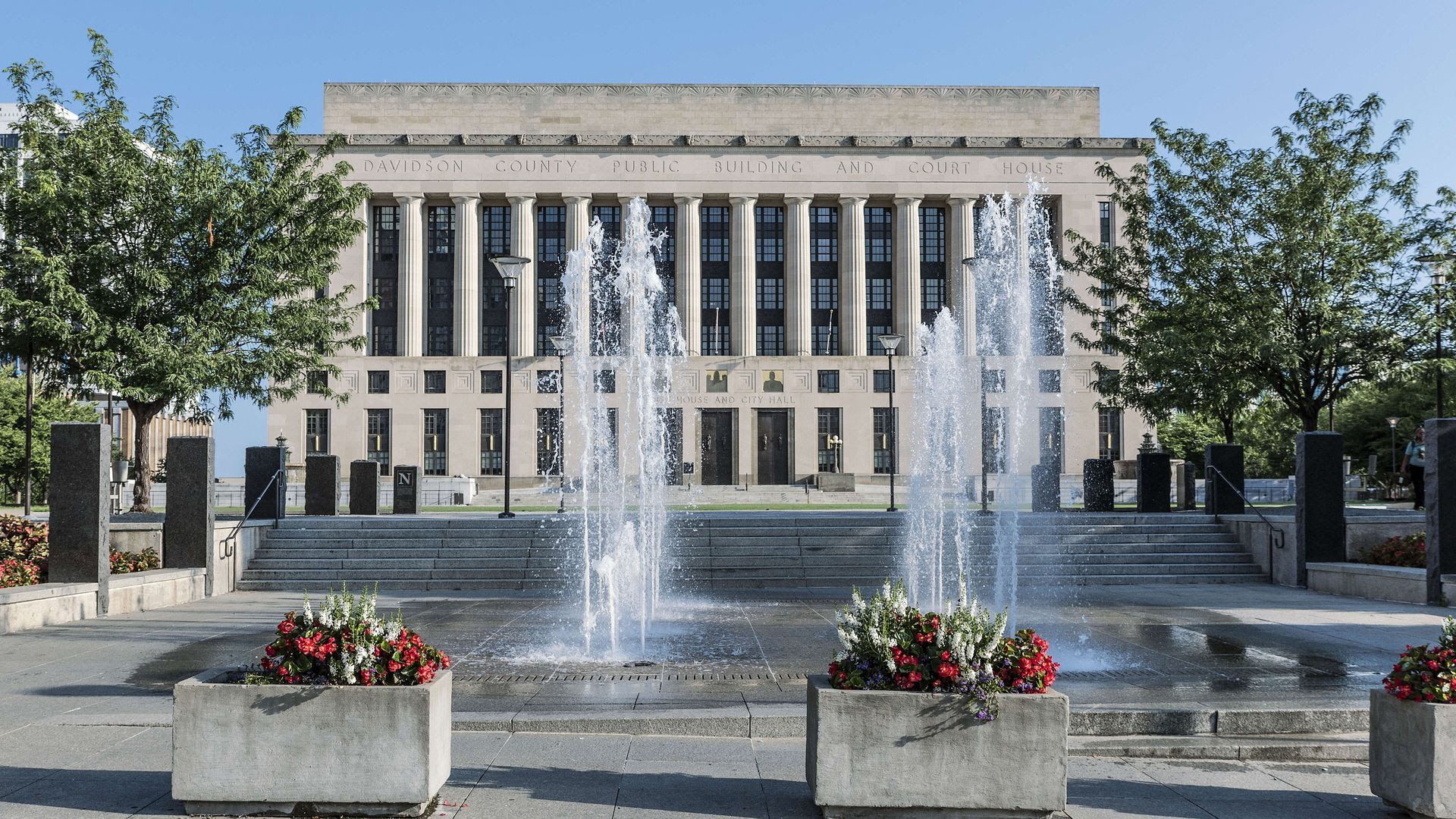 The Metro Board of Ethical Conduct next week will consider an ethics complaint filed against Planning Commission member Pearl Sims over whether she was impartial when considering a recent zoning proposal.
Why it matters: Ethics complaints against city officials are rare and there is a high threshold for the board to find wrongdoing.
Driving the news: The complaint contends Sims, who lives in the Edgehill neighborhood, was biased against a zoning proposal called North Edgehill Commons.
The ethics rules say a commissioner can be disqualified from voting on a proposal for bias if their impartiality can be questioned, including "bias stemming from the pre-judgment of disputed fact issues that will prevent the board member from fairly and impartially weighing the evidence."
The Oct. 6 complaint cited as proof of her bias comments by Sims at a commission meeting in September as well as social media posts in which she seemed to reference the project.
Sims had been advised in the past by planning staff to be careful about the appearance of conflicts when voting on pending zoning proposals.
Sims told Axios on Tuesday she had no comment.
Context: The project in question was a proposed mixed-use development which sought to bring housing, a grocery store and open space to the intersection of 12th Ave. South and Hawkins St.
Go Deeper: It's not the first time Sims' impartiality was questioned. Metro Council member Colby Sledge told Axios he alerted planning officials about "inappropriate communications" Sims had with him regarding pending legislation.
"As she curtailed these issues after I notified the commission chair and director, I voted to reappoint her to the commission, though I did still have lingering concerns," Sledge said. "It appears, given her recent actions, that those concerns were well-founded."
What they're saying: In a speech during the September commission meeting, Sims addressed whether she had a conflict. The commission deferred the proposal in September, before voting to recommend approval in October when Sims was the only member voting to reject it.
Quoting an unrelated tweet by Mayor John Cooper on Sept. 3, Sims tweeted, "And Edgehill's history is worthy of fighting to keep the neighborhood from becoming part of the Gulch."
"It took me a lot of work to get through my emotional part and get to the facts which is what I'm supposed to do. I'm concerned not about what we've discussed here but what the process we've gone through as a neighborhood," Sims said at the Sept. 23 meeting. "I should probably address whether or not I have a conflict of interest. I've asked to be taken off email lists and for no one to talk to me about this."
"This neighborhood comes with a lot of hurt and we should think carefully about what we're doing here. This neighborhood, and I have felt the effect of it as a resident, can simply not be taken lightly," Sims added.
More Nashville stories
No stories could be found
Get a free daily digest of the most important news in your backyard with Axios Nashville.