Our readers' best sleep tips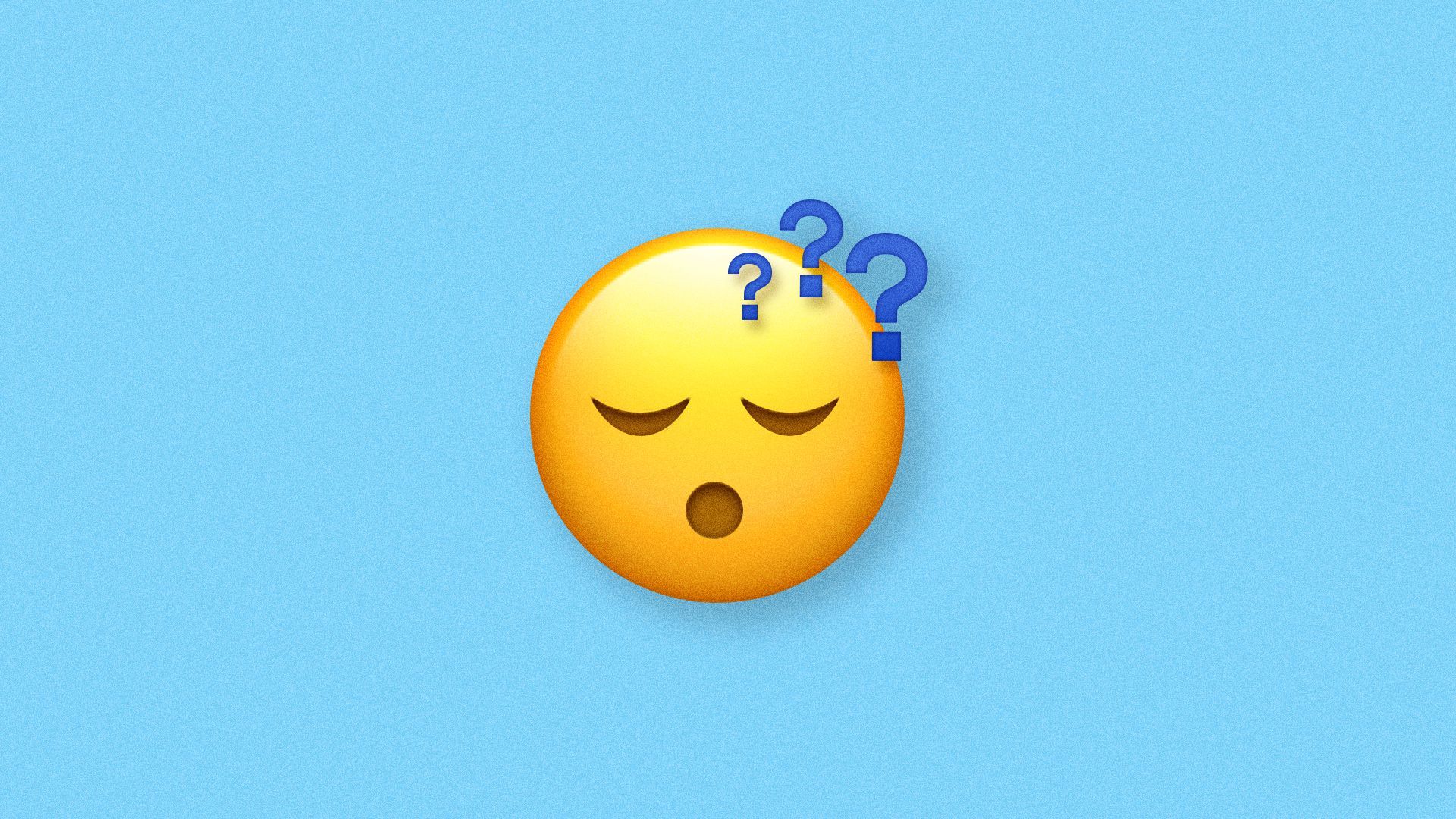 Dear readers, thank you for sharing sleep secrets. A bunch of you really know how to get some solid ZZZ time.
Driving the news: About half of the readers who responded to our recent survey sleep the recommended seven hours or more each night.
Yes, but: Not everyone is so well rested. About 40% of respondents sleep six to seven hours per night, and one in 10 reported sleeping five hours or less.
Several parents mentioned struggling to get enough sleep, even as children have gotten older. One parent said they'd pay for more sleep.
One high schooler said, "I hardly know a single classmate who sleeps more than five hours a night."
Here's some sleep advice y'all shared:
"During the week, I keep notecards on my nightstand to write down everything I need to do the next day. That way, I can release my to-do list from my mind and focus on sleeping."
"Don't think about any real-life issues when you go to bed. Focus on relaxing and what you might like to dream about."
"I keep my phone across the room so I can't pick it up at night. I also will meditate or reflect on my day in the dark for sixish minutes before getting in bed."
"I used to have horrible sleep, then I changed my mattress, and it helped fix the issue. We often forget how our mattress can affect our sleep. My tip is to invest in a quality mattress designed for your sleeping preferences."
"I actually use earplugs (because I am a light sleeper); do a quick, simple stretch before bed; read five minutes before bed; no electronics at least 30 minutes before bed — more if possible."
"I used to lay awake for hours mulling over thoughts in my head. I have since started a habit of putting a PBS documentary, audiobook of a classic novel or spoken Scripture on a 15-minute timer on my smartphone at bedtime, and this distraction helps me turn off my own thoughts and fall asleep for at least a couple hours."
Go deeper: A reader who's a psychologist recommends cognitive behavioral therapy for insomnia, which teaches skills that will help people with insomnia.
More Houston stories
No stories could be found
Get a free daily digest of the most important news in your backyard with Axios Houston.