Des Moines area boards don't stream work sessions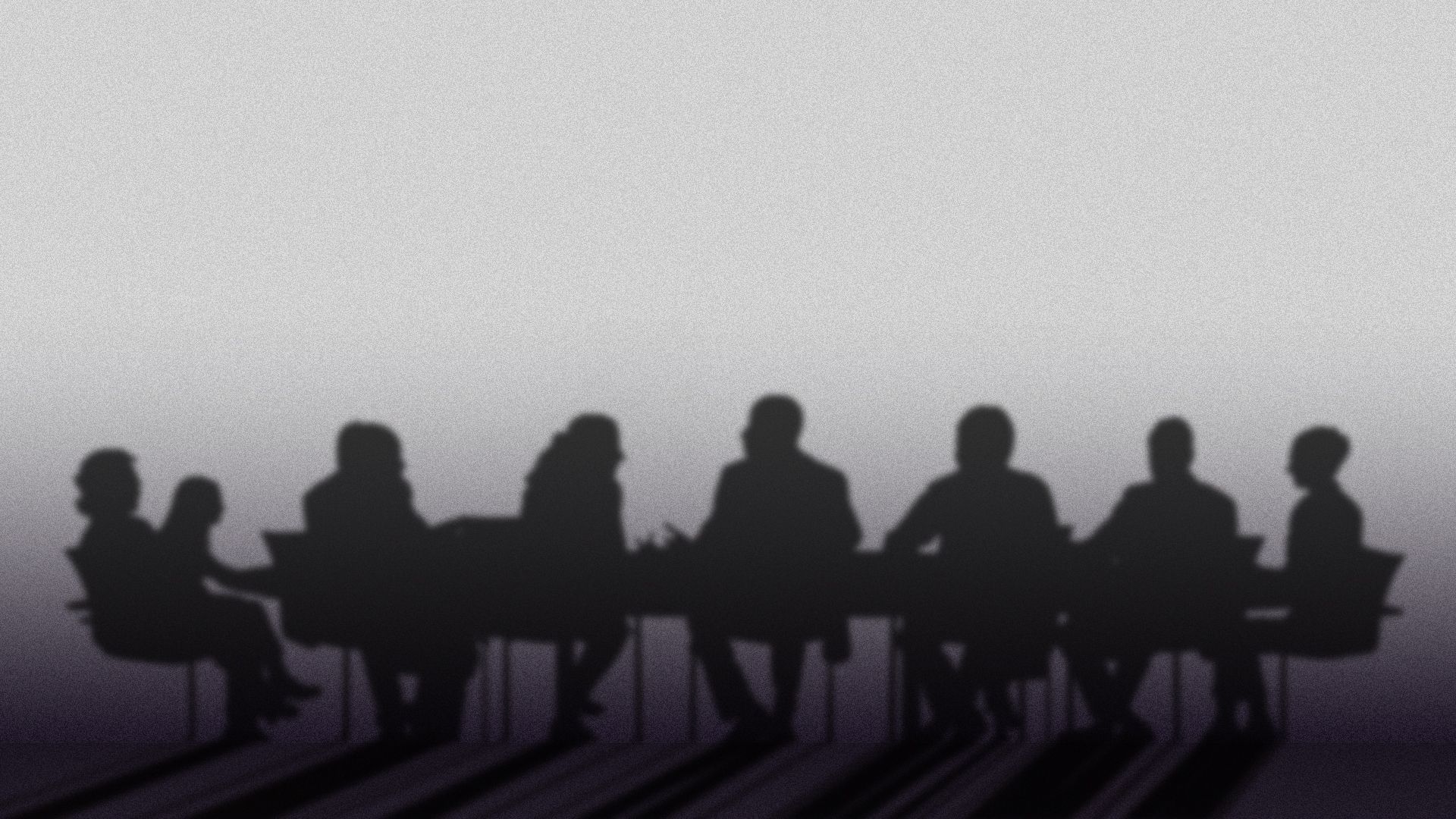 Several local government boards do not livestream their work session meetings, prompting questions about transparency versus the usefulness of offering the pandemic-era amenity.
Why it matters: Work sessions are used for elected officials to publicly discuss issues in depth.
No final decisions are made during these meetings, but they offer insight into what elected officials are thinking before voting on important topics like budgets and staffing.
Details: In the Des Moines area, both the Des Moines school board and the Polk County Board of Supervisors do not record their work sessions, unless they're also part of a regular meeting.
Flashback: Most boards started live streaming their meetings when the pandemic started, to give the public a way to still participate and social distance.
While many of them still record their regular meetings, some of them stopped recording work sessions.
Zoom in: During a Des Moines school board work session last month, board member Jackie Norris questioned the recent lack of video recordings, saying she felt it was a transparency issue.
Yes, but: It's a monetary issue because a staffer from the district has to be present to record the meetings live, said school board member Kim Martorano.
There's also the question of whether it makes sense to spend money on the recordings if people aren't watching them, said board member Teree Caldwell-Johnson.
What they're saying: The Polk County Board of Supervisors also doesn't record their work sessions — partly because of the cost to pay someone to run the live stream, said Jon Cahill, community relations specialist.
Cahill said it also hasn't been a priority because "the public hasn't asked for it."
The big picture: Though elected boards aren't required to record their meetings, "it enhances public understanding of what our government is up to," said Randy Evans, executive director of the Iowa Freedom of Information Council.
Even if boards can't hire someone to run live streams, Evans said any sort of recording is helpful for transparency.
What's next: The Des Moines school board is determining the additional costs of recording its work sessions.Not
More Des Moines stories
No stories could be found
Get a free daily digest of the most important news in your backyard with Axios Des Moines.