Ask Axios: What can and can't I recycle?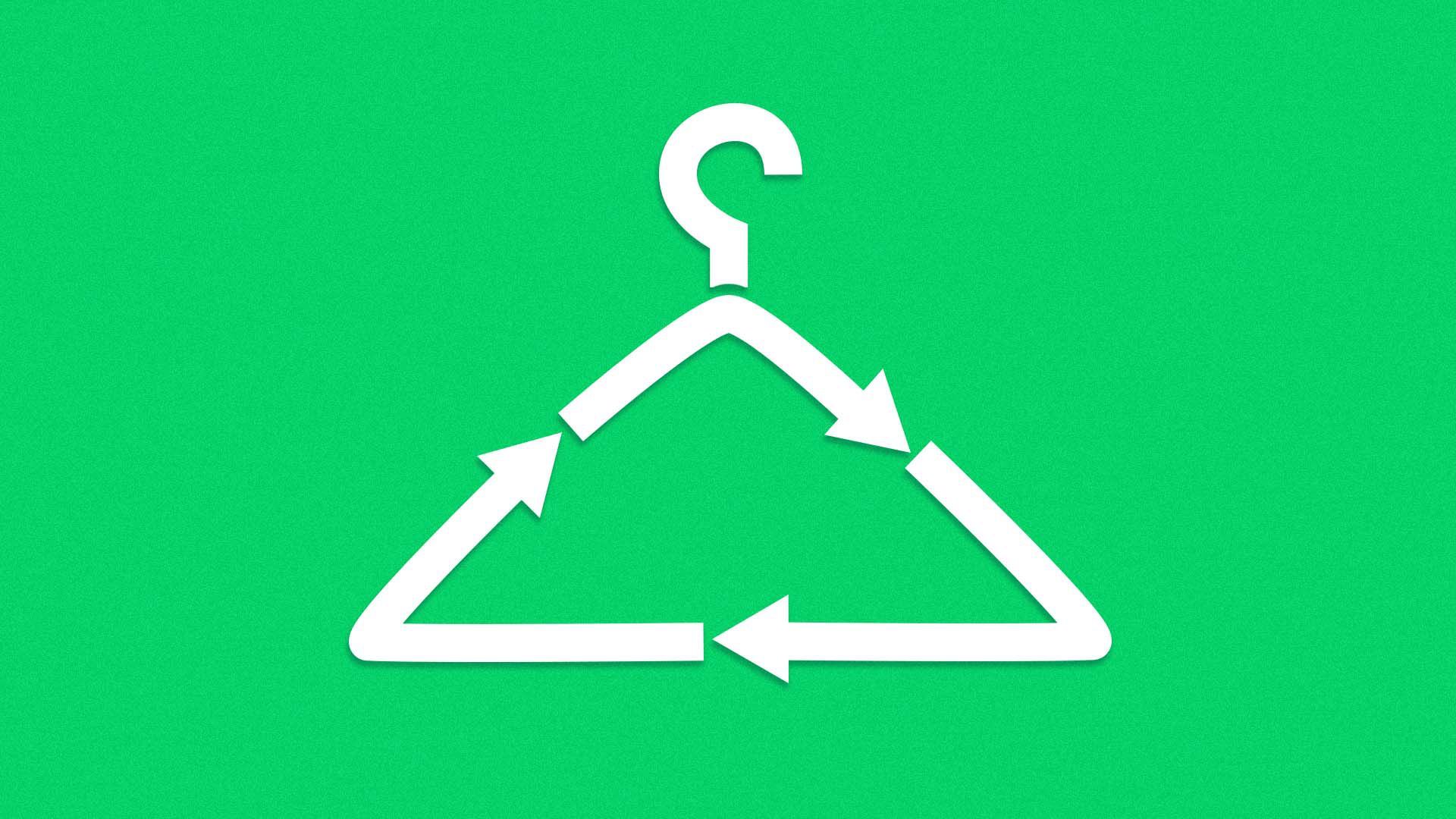 Recycling etiquette is at the top of some of your minds after our story last week about Des Moines homeowners who lost their recycling privileges this year.
We turned to Des Moines Public Works director Jonathan Gano and sanitation administrator Jo Ferrell to answer your questions.
Catch up quick: Throwing the wrong items into the blue carts costs the city tens of thousands of dollars a year. Des Moines has started cracking down on violators.
There will be a public education push about the city's recycling program in coming months. In the meantime, lots of details can be found here.
Question: "Is it true that lots of recycling ends up at the dump anyway?" — Abby Dougherty, Windsor Heights
Answer: 100% of the recyclable material placed in our recycling carts gets recycled into new products. None of it goes to the landfill, city officials said.
Question: "On the point of not bagging your recyclables so that sorting machines can work properly: I've always bagged mine so loose recyclables aren't strewn across my neighborhood. What's DMPW's official position on this?" — Joe Schueller, Waukee
Answer: Avoid plastic bags. You may bag items in a paper grocery bag and DMPW encourages people to do so, especially for shredded paper.
Question: "Why is milk, yogurt and margarine containers OK but sour cream, cottage cheese and cool whip are not OK?" — Patrick Coughlin, DSM
Answer: The limitation is principally driven by a lack of demand in the secondary markets for that kind of plastic.
Question: Coughlin also wanted to know, "Why are laundry detergent bottles OK, but antifreeze bottles are not? They all look the same to me."
Answer: It has to do with the contents contaminating the container. Antifreeze, motor oil, and other petroleum products are considered a hazardous waste and should be disposed of at the Metro Waste Authority's hazardous waste facility in Bondurant or at a Mega Scrub event hazmat trailer.
More Des Moines stories
No stories could be found
Get a free daily digest of the most important news in your backyard with Axios Des Moines.