Iowa schools say federal pandemic relief distributed inequitably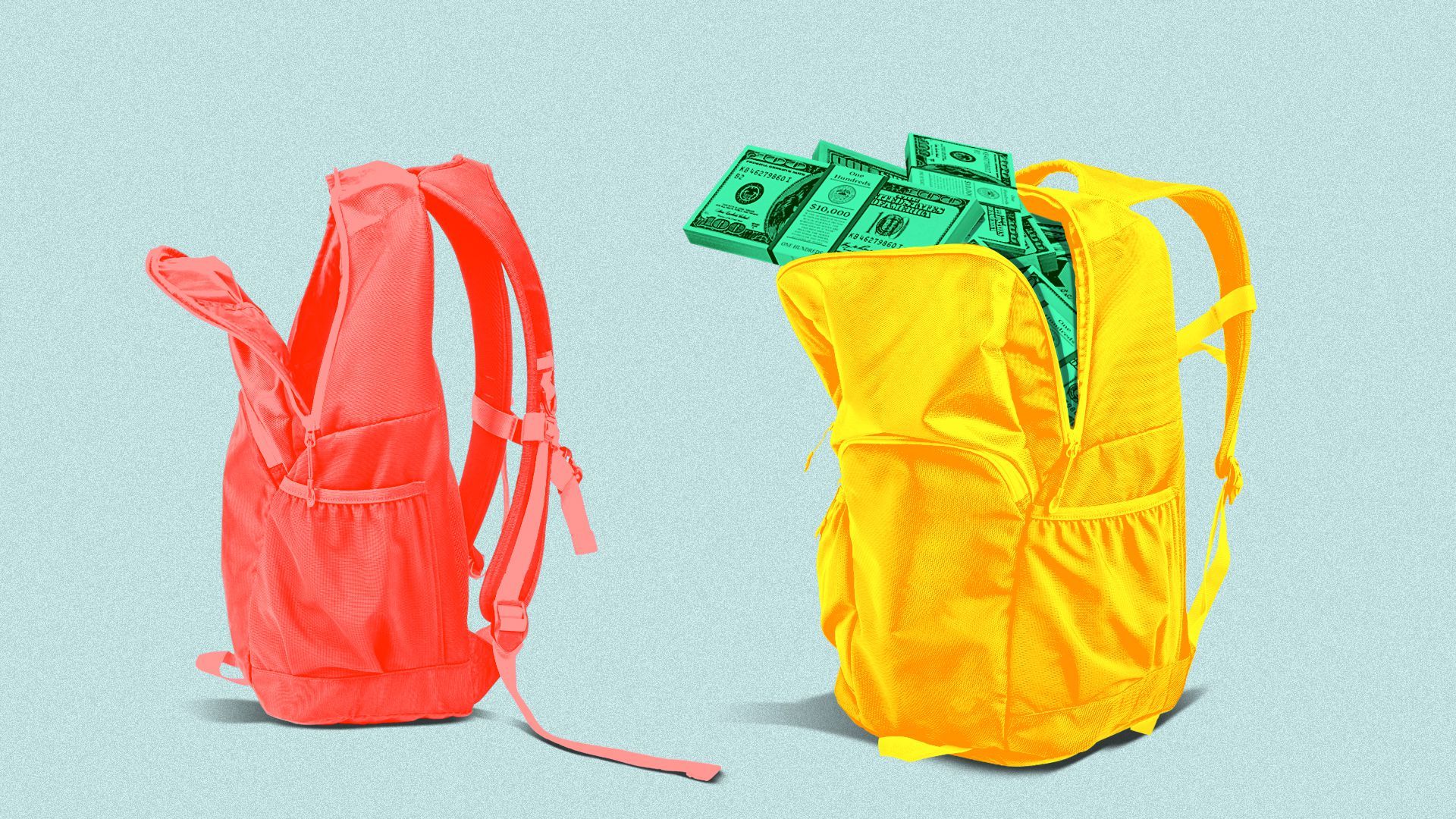 Some Iowa schools will get a tiny fraction of what others get in federal COVID-19 relief and have called on elected officials to find a more equitable way to distribute hundreds of millions of dollars, district officials said at a taxpayer association meeting last week.
Waukee schools estimates DSM's share is 49 times greater than Waukee's cut — a nearly $140 million difference.
Driving the news: A formula used to allocate the money is intended to help provide all children with a fair and equitable education, but some districts say it has missed the mark.
Details: Iowa has received about $1.2 billion in emergency payments for elementary and secondary schools since the start of the pandemic.
Most of the money is distributed via Title 1, a federal education law passed in 1965 to help reduce poverty by ensuring additional federal aid to poorer school districts.
Pandemic funding has "supercharged" the program, temporarily giving districts 10 times the funding they would normally get through the Title 1 formula. (Chalkbeat)
The pushback: Some schools or politicians from across the nation say this has created a funding gap, with some districts receiving thousands of dollars more per student than others.
Massive pandemic expenses for some districts are largely being excluded from federal reimbursements due to the formula, they say.
Waukee's district has more than $7.6 million in unfunded pandemic expenses, superintendent Brad Buck told members of the Taxpayers Association of Central Iowa (TACI) last week.
Pandemic expenses for things like extra cleaning are not generally exacerbated by a school's poverty level and there should be a fairer formula to help cover them, Buck said.
The other side: Schools like Des Moines face incredible challenges linked with poverty, DMPS CFO Shashank Aurora said at the TACI meeting.
Almost 24,000 students are part of the district's free lunch program and some wrestle with homelessness.
The average age of the district's 72 buildings is 67 years, much older than many urban districts and that makes them more expensive to retrofit for things like better ventilation systems.
More Des Moines stories
No stories could be found
Get a free daily digest of the most important news in your backyard with Axios Des Moines.