Spotlight: Meet Jaime Gomez, the new CEO of Habitat for Humanity of Metro Denver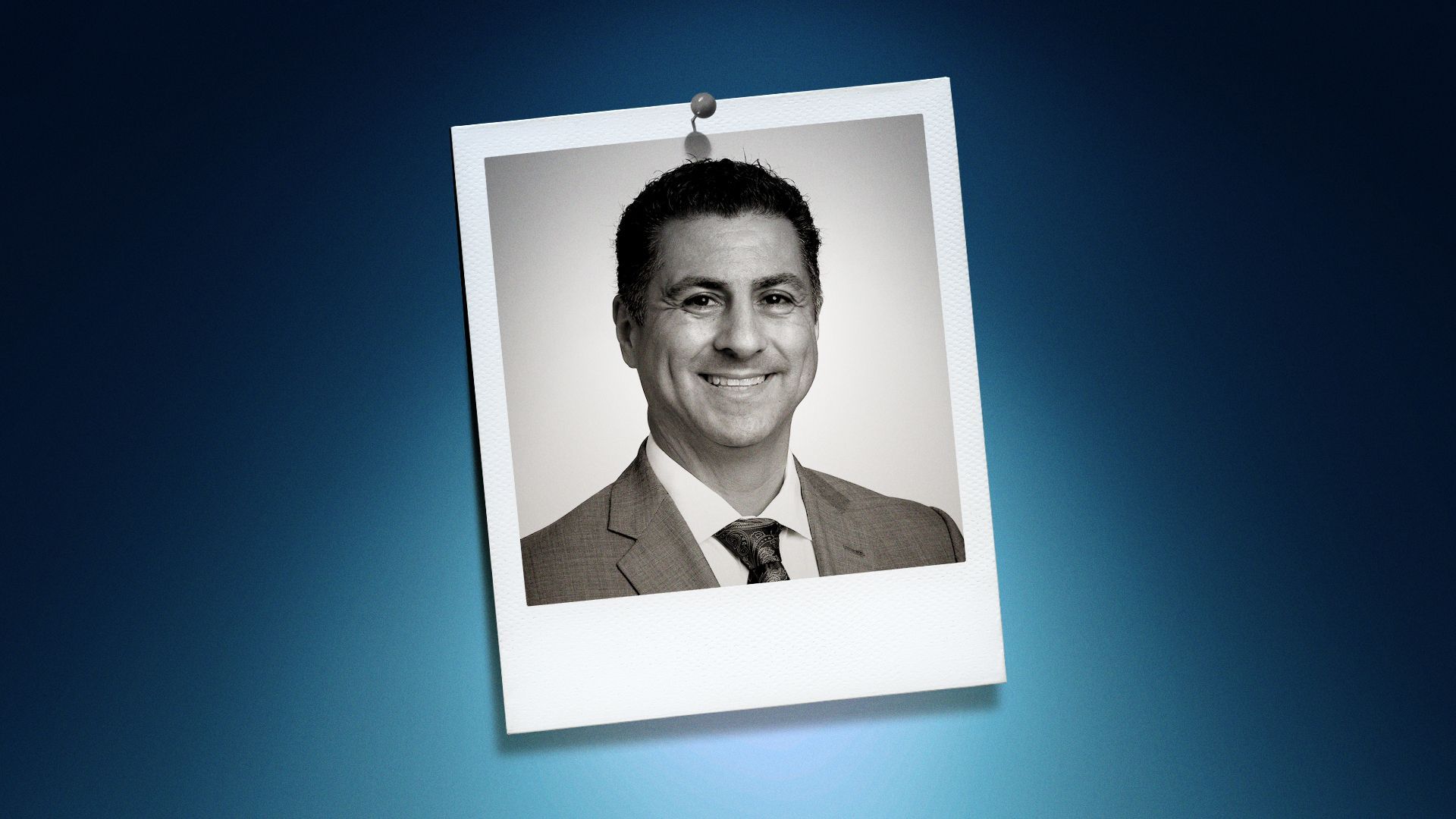 Few people understand the transformative power of affordable housing better than Jaime Gomez.
Driving the news: Gomez, a Colorado native, began his new role last week as the CEO of Habitat for Humanity of Metro Denver.
The nonprofit helps build affordable housing and has served over 1,500 families in the area.
What he's saying: "The importance of affordable housing — whether it's rental housing or homeownership — is the stability that it brings to someone's life," Gomez tells us.
Affordable housing means necessities like "health care, education, daycare, transportation, and access to food" don't have to be sacrificed to keep a roof over your head, he says.
We recently caught up with the longtime housing leader to get to know him better:
📍 Hometown: Durango (though he now lives in Westminster)
☕ Morning routine: He's drinking black coffee and listening to Baroque classical music. "It gets me in a calm and relaxed state as I get ready for the day." But once a week he makes himself a "big breakfast."
📖 Reading list: "The Peace Index" by Jeremie Kubicek. The book centers on how to maintain "a state of inner peace amidst the chaos and everything that goes on around you," Gomez tells us.
⚽ Hobbies: European soccer, grilling and traveling (Gomez recently returned from a trip across Europe for seven weeks during a three-month sabbatical).
He also loves hiking — one of his favorite routes is Peaks Trail, an 8-mile trek from Breckenridge to Frisco — as well as paddleboarding around Clear Lake in Georgetown.
📰 Go-to news sources: The Wall Street Journal, The New York Times, The Denver Post and articles from the Harvard Business Review "because there are a lot of them on leadership that are really good."
🍣 Favorite restaurant: Sushi Den
🖊️ One thing on his desk: Written in a big marker on a big piece of paper is a note that reads, "Make someone smile every day," a message he's held close to his heart after unexpectedly losing some family members.
"You don't know what people are going through … but when you make someone smile, it has a positive impact on them that you don't even know most of the time."
More Denver stories
No stories could be found
Get a free daily digest of the most important news in your backyard with Axios Denver.