Behind the scenes, politics stained Colorado's new redistricting process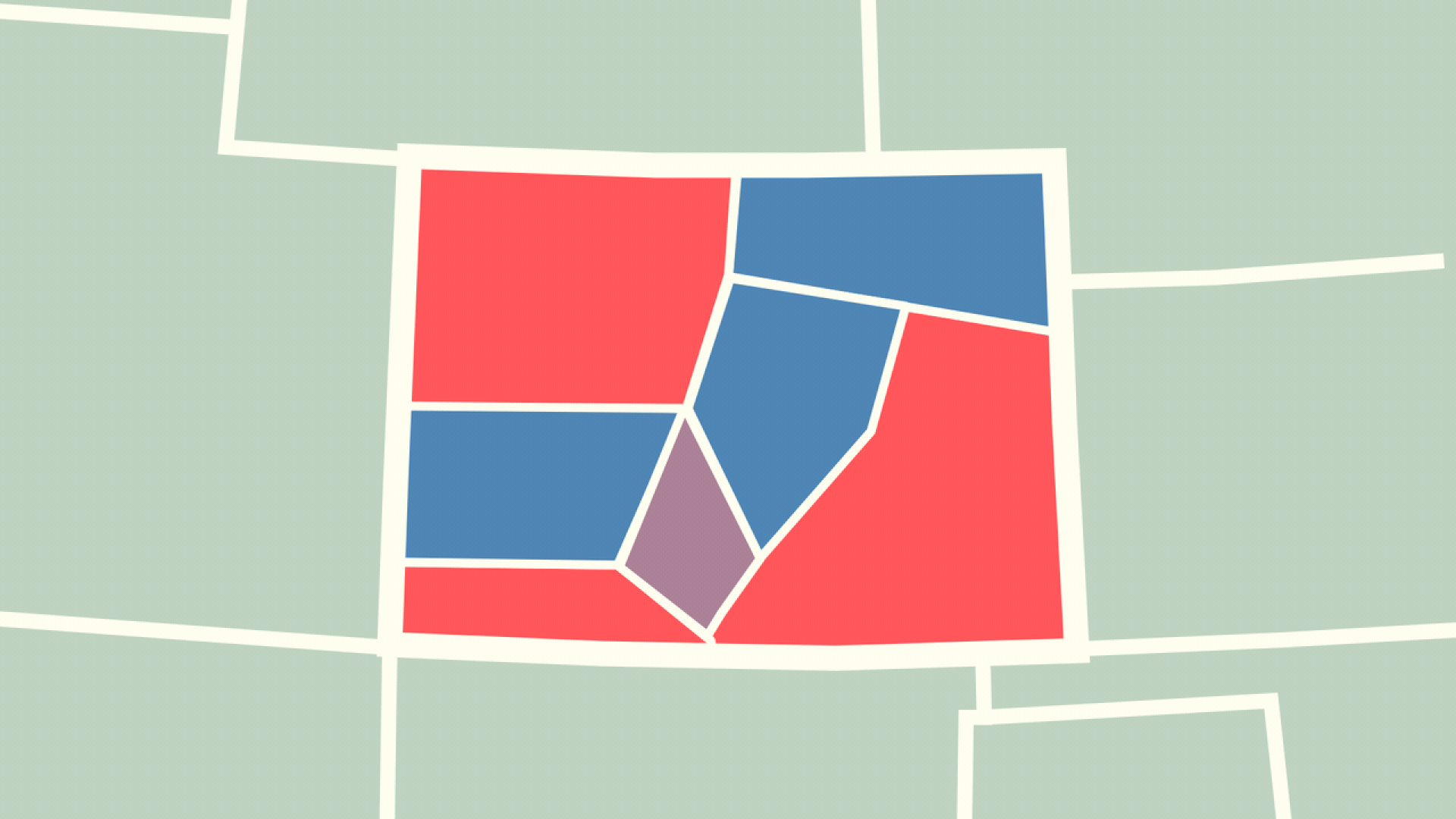 Colorado's new method for mapping political boundaries fell prey to the same politics and behind-the-scenes maneuvering that influenced prior redistricting cycles.
Why it matters: The independent system put in place for the first time by Amendments Y and Z took reapportionment out of the hands of state lawmakers, but it didn't pan out as the game changer that proponents pitched to voters.
What's new: Colorado's redistricting process concluded Monday as the Colorado Supreme Court affirmed the state legislative maps drawn by the independent commission.
This month, the court upheld a separate commission's congressional maps.
What you missed: New details are emerging about how the maps came together, and it's not a pretty picture.
The legislative districts were crafted largely behind closed doors over emails and text messages, in which commission members debated their options, coordinated strategies and surveyed support for certain plans — most likely a violation of state transparency laws, according to the Gazette, which reviewed hundreds of messages obtained through a records request.
Republican consultants working for a dark-money nonprofit failed to report lobbying activities, according to a complaint.
Lawmakers and interest groups lobbied behind the scenes for certain maps to protect districts and constituencies, often obscuring their ties.
What they're saying: Bill Leone, a Republican who served on the congressional commission, said there's nothing wrong with orchestrated political lobbying. "No matter what you do, you can't get the politics out of redistricting," Leone told the Colorado Sun.
The process didn't seem as clean to Simon Tafoya, a Democrat from Denver who served on the congressional panel. "I think the voters of Colorado tried to make it less political, but I think what we're going to see is more outside groups trying to manage the process from the outside," he told the Sun.
The big picture: The 12-member independent commission — evenly split between Democrats, Republicans and unaffiliated voters — found bipartisan compromise on the maps, but the first-run for the new structure didn't lead to a more competitive political landscape.
At the congressional level, Democrats are favored in four districts, compared with three for Republicans. One is deemed a toss-up. All incumbents were kept in their districts.
At the legislative level, Democrats are expected to retain their majorities in both the state House and Senate, with less than 10 toss-up seats in each chamber.
More Denver stories
No stories could be found
Get a free daily digest of the most important news in your backyard with Axios Denver.