Democratic agenda stalls at Colorado Capitol amid opposition campaign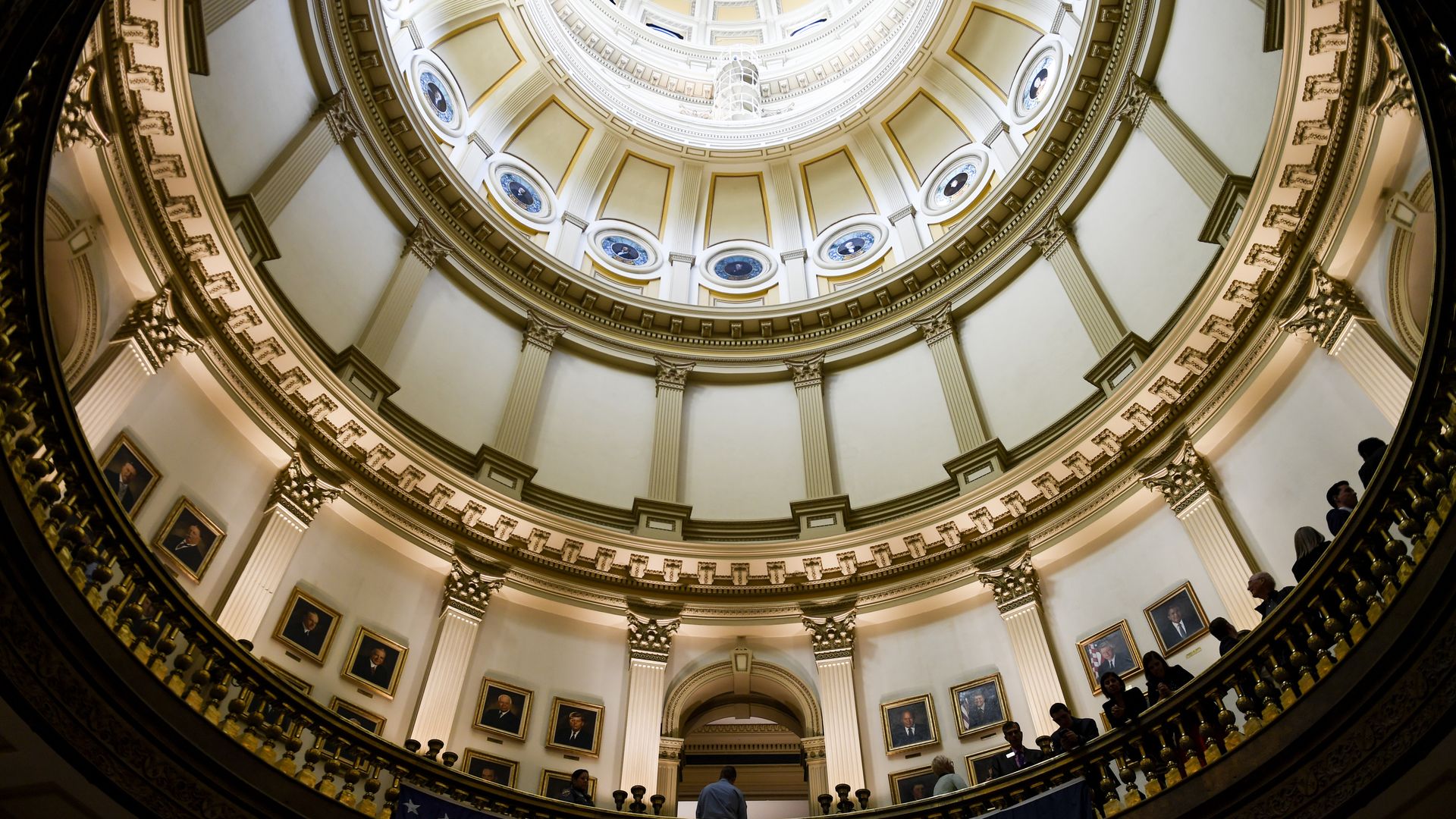 The top legislative priorities for the Democratic majority at the state Capitol are stalled as opposition mounts and the session's clock ticks down.
Why it matters: The General Assembly is hoping to adjourn before Memorial Day, leaders told Axios, and that may not leave enough time for the complicated legislation to get to the finish line.
State of play: An estimated 70% of the 530 bills introduced this session remained pending at the end of Tuesday, according to estimates from Colorado Capitol Watch, a bill tracking service.
A pair of major police overhaul measures to curtail deadly force and limit the use of ketamine are at the start of the legislative process.
A controversial bill introduced a month ago that would force health care insurers to cut costs or face competition from a public option plan is delayed indefinitely.
Meanwhile, three of the most heralded bills this session haven't even been introduced:
A much-anticipated proposal to spend $3.9 billion on roads and transit, in part through a collection of new fees.
A far-reaching measure to eliminate tax breaks for certain industries and lower taxes for low-income residents.
An effort to address the Boulder mass shooting through gun reform or mental health supports.
Threat level: The public option bill and new transportation fees are facing well-funded opposition that is taking a toll on Democrats.
An organization aligned with the industry-backed Partnership for America's Health Care Future Action and the conservative group tied to Americans for Prosperity are spending money on TV, radio and mail campaigns to stop the public option bill.
Americans for Prosperity and other conservative organizations are rallying against the prospect of new fees on gasoline or certain industries.
What's more: Other outstanding questions involve how Colorado will spend $3.9 billion in federal stimulus dollars and the full details of a separate $800 million state-level relief package.
If lawmakers don't get federal guidance soon, they may need to return later this year to dole out the federal dollars.
The stimulus spending is key to the Democratic agenda this year, as leaders made economic recovery a policy priority in the aftermath of the pandemic.
Between the lines: Lawmakers began the session Jan. 13, but took a month-long break, so the 120-day term can go to June 12, if needed.
What they're saying: This week, Democratic leaders downplayed concerns about the calendar. "The last weeks of session, like every year, are going to be a lot of hard work and we just need to get it done," said House Majority Leader Daneya Esgar (D-Pueblo).
More Denver stories
No stories could be found
Get a free daily digest of the most important news in your backyard with Axios Denver.